7 Best Suede Sneakers, 100+ Shoes Tested in 2022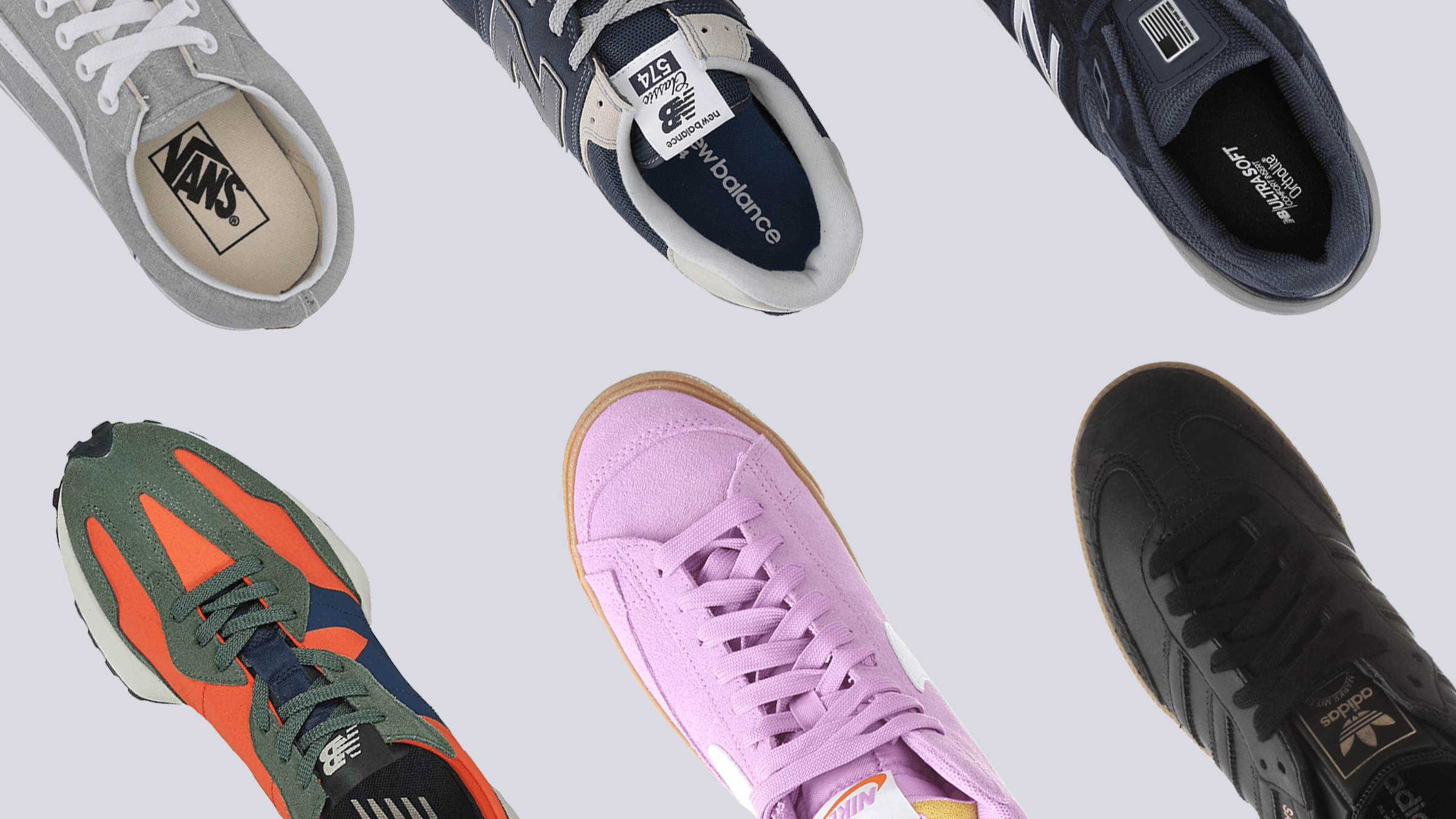 Get that dress-shoe sophistication and comfort with an elegant pair of suede sneakers. It's the coolest and quickest way to transition from work to play. It's versatile and streamlined footwear that's on the ready to pull double duty as the go-to shoe for formal gatherings or weekend nights out.
Brands like Adidas, Nike, Puma, and Vans, to name a few, have capitalized on the popularity and fashion-forward characteristic of suede sneakers. Aside from time-tested black and white designs, they're also available in stylish suit-worthy grey, blue, or pink.
With tons of options (600+ pairs in our database) available, finding a perfect pair that matches your style can be pretty overwhelming. We can help you with that. We've reviewed and ranked the best suede sneakers in the market. Get a quick look at our top selections below.
How we test sneakers
With hundreds of great-looking suede shoes on this list, we really take our time to carefully test one pair at a time. That means our team of in-house sneakerheads clocking in hours of wear testing the shoes in various lifestyle activities. We also bring them to the RunRepeat shoe lab for micro-level inspection.
Here are exactly our methods:
We personally wear test the suede shoes that we buy with our own money. This ensures to avoid loyalty to any brand.
Our wear-test sessions involve not only a quick on-foot try but exposing the shoes to wear and tear from walking, all-day wear, running errands, and other activities.
Each pair is carefully examined to get an assessment of its real-world comfort, fit, versatility, durability, and more.
We enrich our data by gathering more info from testimonials given by fashion people, other wear testers, and regular consumers.
Finally, we assign an overall score (0-100) for all suede sneakers on this list. You will see them by looking at our CoreScore system. You can also click on their respective shoe profile for in-depth reviews.