Not only is the Adidas Samba famous for its classic aesthetics, but it is also well-liked for its affordability, durability, and versatility. Despite some minor flaws, its popularity remains unchanged as most choose to focus on the greatness it brings to the table. Part of the Originals collection, the shoe's combination of good looks, performance, and reliable comfort resonates well with many.
Pros
Simple and clean style
Affordable
Comfortable in-shoe feel
Long-lasting
Versatile
Lightweight
Easy to break-in
Solid construction
Cons
Creates squeaky sounds
Tongue slides to the side
Insufficient traction
Narrow toe box
Who should buy the Adidas Samba
This looker from Adidas is a must-have for:
Budget shoe hunters looking for another pair to include in their collection

Users looking for an all-rounder kick with reliable durability

Buyers searching for a fashionable sneaker that can keep their feet dry in light rain showers.

Sneaker fans who enjoy vintage style

Who should NOT buy it
If footwear that constantly creates screeching sounds irritates you, the Adidas Samba should not be on your feet. Its rubber outsole and leather upper produce a sound that can be irritating to some.
Its narrow construction may offer minimal toe room, which is not favorable for users with wide feet. Check out our wide sneakers collection for alternatives.

The incarnation of Adidas Samba
When the Dassler brothers developed a gap within their relationship, their unharmonious split led to the conception of two sportswear powerhouses. Rudolf went on to establish a new firm initially called Ruda while Adi created Adidas in 1949. A few years later, the Adidas Samba was incarnated, surviving the vigorous game of soccer while keeping players' feet dry and protected from the icy, hard ground during winter.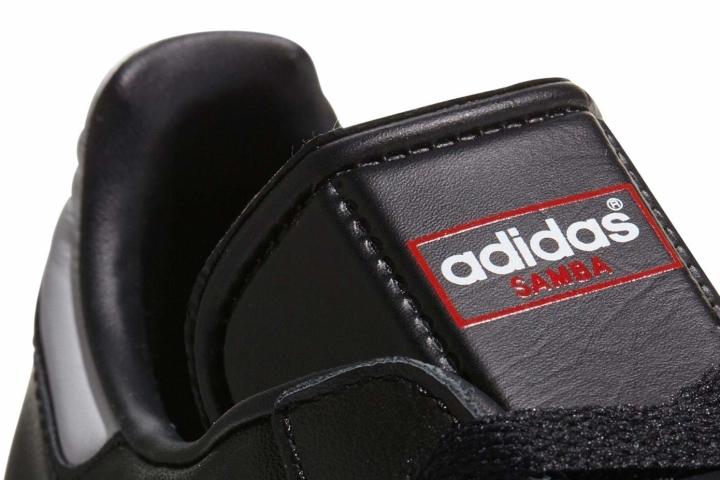 This shoe was outfitted with a kangaroo leather upper giving comfort and a gum rubber outsole that provides traction. It also flaunted the famous 3-stripes that provided lateral support.

Adidas Samba: Simple. Adaptable. Timeless.
An affordable pair of sneakers, the Adidas Samba offers an appealing style that many Adidas fanatics love. Its versatility also wows people, compelling them to use the shoe for other outdoor activities.

Despite it taking many forms, the Adidas Samba is hailed by sneakerheads as a must-have. Its multi-faceted quality—may it be for work of some sort or just for casual frolicking around—is quite impressive for many.

From soccer to the streets
This athletic footwear transformed into a casual shoe and became part of popular culture (icons and celebrities flocked to it). Non-celebs, on the other hand, are drawn to its streetwear flair and sleek style.

The Samba's impressive lineage
Quick to meet the needs and demands of their new target market, the brand revamped and altered this model in various materials and colorways, while precisely maintaining the shoe's original look. To date, this Samba kick bears its iconic status.

Over 35 million pairs of this shoe have been sold worldwide, making it the second most popular model among Adidas' shoes. Not only that, the sneaker, having been around for more than 65 years, is also the oldest classic model that is still in production.