7 Best Skechers Sneakers, 90+ Shoes Tested in 2023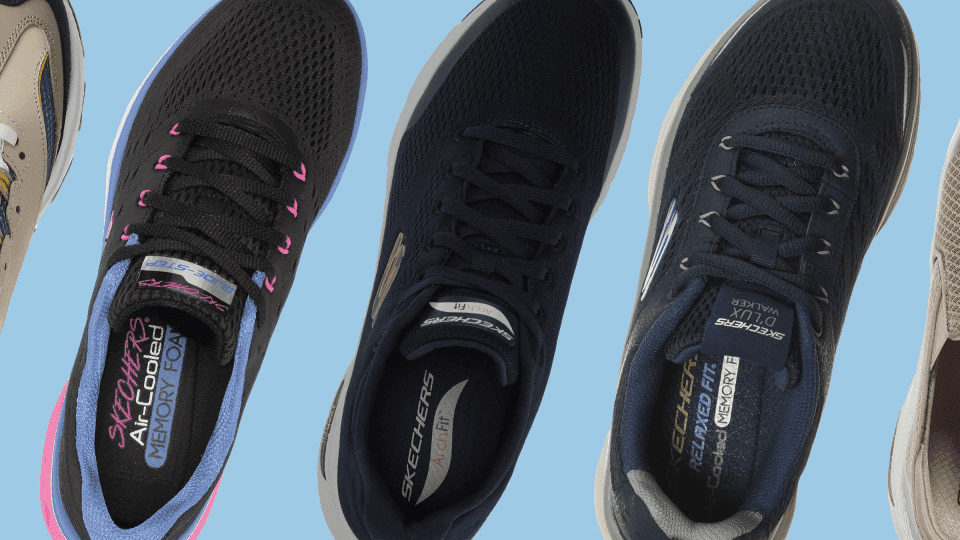 Finding the best Skechers shoe may be downright tedious given the numerous options. But, don't worry. RunRepeat is here to help you out.
Whether you're on the lookout for the most stylish or the most reliable walking companion, we've got you covered.
We don't just pick what's popular. Our team went the extra mile to gather and assess all available user reviews and check the shoes for ourselves.
How we test sneakers
Skechers have hundreds of shoes in their catalog. So, how can we tell which one is the best?
Actual users know best, that's why we make sure to gather all user and expert reviews, analyze their comments, and come up with an unfiltered, unbiased summary.
Since we have to see it to believe it, we try to get our hands on the shoe and wear it.
We purchase all Skechers sneakers with our own money to stay transparent.
Based on the above, we assign CoreScores from 0-100 to each shoe and pick out the creme of the crop for this guide.