3 Best Reebok Classics Sneakers, 40+ Shoes Tested in 2023
Walk with confidence in these Reebok Classics sneakers. If you want a perfect mix of fashion and function, you can't go wrong with some of the true icons in the sneaker world. These models remain a staple streetwear through generations -- wherein you get a piece of its rich heritage.
If Adidas has the Stan Smiths, Nike has the Air Force 1s, and Van got the Old Skools, the Reebok label has an entire squad of Reebok Classics sneakers. Since the 1980s, these timeless pieces such as the Revenge Plus (available in colorful variations) are beloved by many. If you prefer tennis-inspired models, go for the Club C sneakers.
For this guide, we tested 20+ pairs of the best Reebok Classics sneakers. Before adding one to your cart, read a primer on each model that shows its current rating and other crucial data for faster reference. Start with these top picks.
How we test sneakers
Utilizing a data-driven approach, we are able to identify the finest shoes in the selection. It takes hours, sweat, and science to produce our in-depth reviews and best-list rankings. All the footwear are treated the same when it comes to rigorous testing inside the RunRepeat lab and on the streets.
Before we finalize the rankings, we do these:
Procure all the Classics sneakers from Reebok with our own funds. We keep the reviews completely independent and objective.
Wear tests the shoes in the real world engaging in day-to-day activities.
After clocking up the hours, we assess the strengths of each model, highlighting its fit, quality of the material, weight, in-shoe feel, cushioning, traction, orthotic-friendliness, breathability, and others.
Get more comparable data from other reputable experts and hundreds of reviews from regular consumers.
We finalize the overall assessments and ratings of all the Reebok Classics sneakers for this guide. From 0-100, we highlight the CoreScore on this page.
Best Reebok Classics sneakers overall
Reebok Club C 85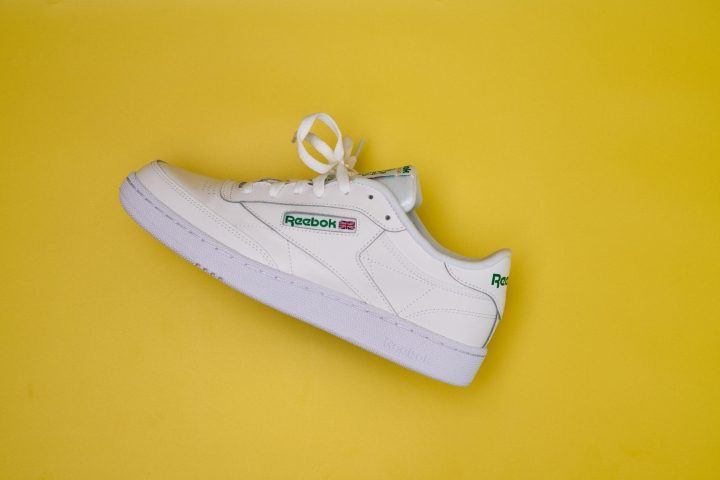 Amazon
Prime & free shipping
ASOS
Free shipping & returns
Champs Sports
Free shipping & returns
Pros
Ideal price point
Comfortable in-shoe feel
Durable construction
Easy to clean
Lightweight
Water-resistant
Surprisingly breathable
OK for sockless wear
Cons
Lacks modern inner shanks for support
Slightly loose fit
Verdict
The Reebok Club C85 is a piece of history. Made to fit in with the cleanest, upper-class circles the sneaker world took hold of the Club C85 and hasn't let go. From skaters to rappers, this sneaker has gone the distance and continues to do so, comfortable, durable, and stylish it's all you need.
Reebok Club C 85 full review
Best value
Reebok Classic Nylon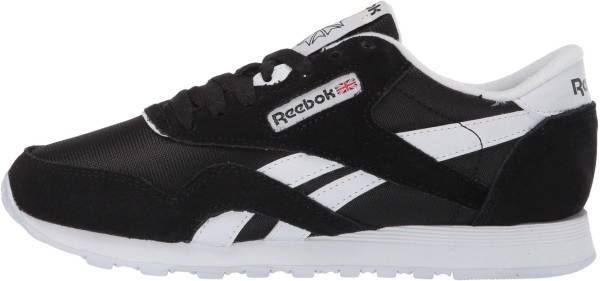 Amazon
Prime & free shipping
ASOS
Free shipping & returns
Designer Shoe Warehouse
Free shipping
Finish Line
Free shipping & returns
Pros
Exceptionally plush
High ventilation
Great finish
Versatile
Affordable
Easy to clean
Light
Delightfully retro
Sticky
Cons
Underwhelming midfoot support
Crease magnet
Verdict
The Reebok Classic Nylon excels in different aspects: price, style, and performance. Taking its DNA from classic running shoes, this sneaker spoils men and women with its high level of comfort, whether for physical exercises or casual use. All the impressive features of this low-top shoe come at a budget-friendly price.
Reebok Classic Nylon full review
Most popular Reebok Classics sneakers
Reebok Club C 85 Vintage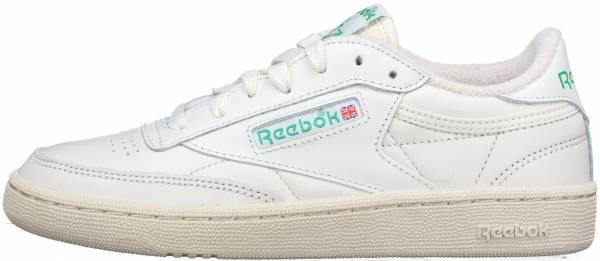 Amazon
Prime & free shipping
Designer Shoe Warehouse
Free shipping
Champs Sports
Free shipping & returns
ASOS
Free shipping & returns
Pros
Mighty plush
Fine finish
Old-school wonder
Attractive in real life
Multi-faceted design
Budget-friendly
Orthotic-friendly
Cons
Short-term support
Creases easily
Verdict
The existence of the Club C 85 Vintage only proves that even classic models truly deserve a spotlight. This rendition gives the iconic silhouette of the Club C 85 a next-level vintage appeal, which Reebok fans will surely appreciate. Beyond its on-point style that goes with virtually everything are reliable comfort, Reebok-approved build quality, and superb fit. The Club C 85 Vintage also comes with an affordable price tag.
Reebok Club C 85 Vintage full review