8 Best Red Tennis Shoes in 2022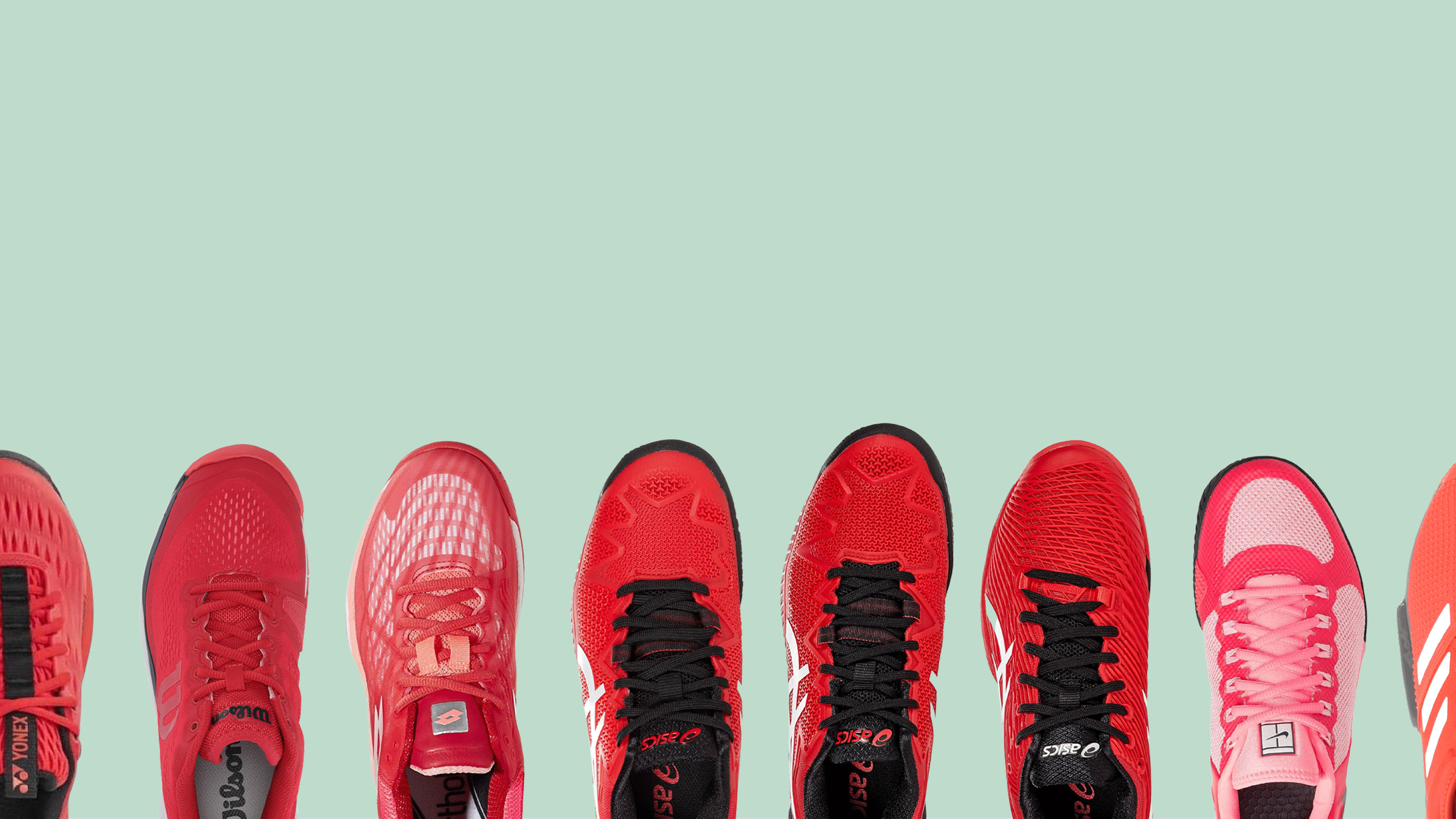 There's something about fiery and bold red tennis shoes that steals attention. Whether red brings you luck, gives you the power and confidence, or it's simply your favorite shade, you'd find all the best tennis shoes in this color here.
We logged a minimum of 4 hours a day for two straight weeks doing serve and drill tests to figure out which of the red tennis shoes for hard court and all court perform best. If you're particular about shoes offering superior shock absorption, we've highlighted the most cushioned ones here as well.
How we test tennis shoes
We buy ALL the red tennis shoes, playtest and scrutinize each pair based on support, durability, traction, cushioning, and comfort.
Then, we scour thousands of reviews from verified buyers and tennis experts and extract all the pros and cons. Each user review receives a corresponding rating and gets scaled from 0-100 using our Corescore tool.
All the best-performing pairs are featured here.
What are the most popular red tennis shoes in 2022?
What are the cheapest red tennis shoes in 2022?
Other buying guides