3 Best Osiris Sneakers in 2023
A relatively newcomer in the sneaker industry, the California-based Osiris brand is best known for its progressive, highly technical skate shoes. The company's success in the skating scene makes its natural for them to expand its reach to the sneaker community in general.
The label's current offerings give us the best-rated Osiris Clone, which is available in a wide array of colorways -- an investment-worthy addition to your arsenal of rotational lifestyle kicks. For a retro skating-inspired model, the Osiris Graff has just made a comeback after a 20-year hiatus.
We've rounded up all the best Osiris sneakers available in the market today. After doing all the legwork, we ranked them accordingly and provided you with their respective in-depth reviews. Check out our verdicts below.
How we test sneakers
All the sneakers in our catalog are carefully tested and reviewed based on a data-driven approach. This means putting each sneaker through the wringer. After meticulous scrutiny by our lab technicians, we take the shoes to the ultimate acid test in the street and all-day wear.
Here are the steps involved:
Our team of sneakerheads wear-tests each Osiris model thoroughly. Obviously, they don't just do a quick on-foot try but real-life performance tests of wear and tear.
After days of wearing the models, our testers report back to us with their assessments of their overall performance, quality, and durability, as well as specific areas such as fit, weight, comfort, traction, arch support, cushioning, and a lot more.
We make sure that our comprehensive reviews are backed up by first-hand testing experience by unbiased sneakerheads.
We also make further comparisons by taking into consideration hundreds of customer reviews and feedback by other professional testers.
Lastly, we end the selection process by giving all the pairs of Osiris sneakers their ratings. We highlight crucial data of each model on the CoreScore for faster reference.
Best Osiris sneakers overall
Osiris D3 2001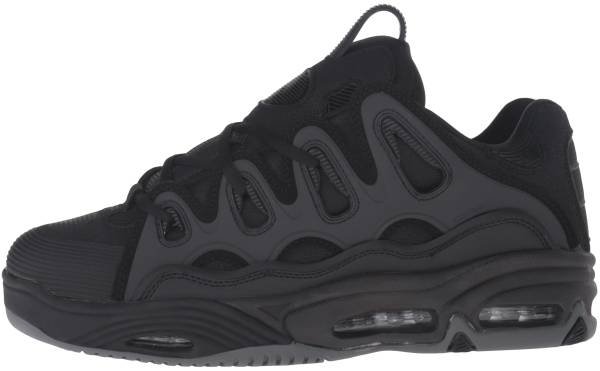 Zappos
Free shipping & returns
Amazon
Prime & free shipping
Pros
Incredibly comfortable
Durable
Looker
Nostalgic design
Protective
Flexible
Bang for your dough
Cons
Narrow toe area
Bulky silhouette
Verdict
The low-top Osiris D3 2001 is among the classic skate shoes that deliver excellent comfort, letting you experience a walk on the clouds. It is loaded with tech that ensures not only comfort but also performance. The Osiris D3 2001 carries an eye-catching design without dumbing down durability, which skateboarders need to perform kicks and flips. Also, its affordability is a nice cherry on top.
Osiris D3 2001 full review
Best Osiris low top sneakers
Osiris Relic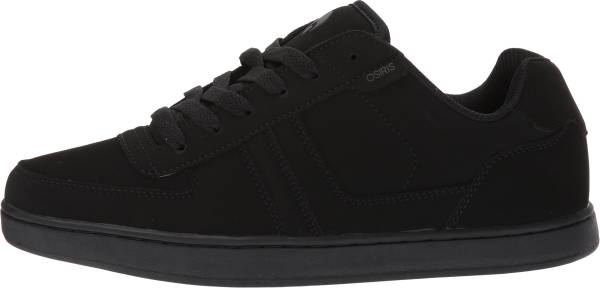 Zappos
Free shipping & returns
Amazon
Prime & free shipping
Pros
Budget-friendly
Eye-catching design
Comfortable tongue and collar
Easy to clean
Plenty of colorways available
Attracts repeat buyers
Well-fitting
Cons
Lacks sole durability
Insufficient insole support
Verdict
A large percentage of sneakers enthusiasts are all praised for the comfort and appealing design of this budget-friendly Relic model from the Osiris sneaker collection. This footwear also comes in many colorways that wearers could choose from. While buyers may have noted its sole wears down fast after a few months of use, still, some end up buying another pair for its many upsides.
Osiris Relic full review
Best Osiris skate sneakers
Osiris Protocol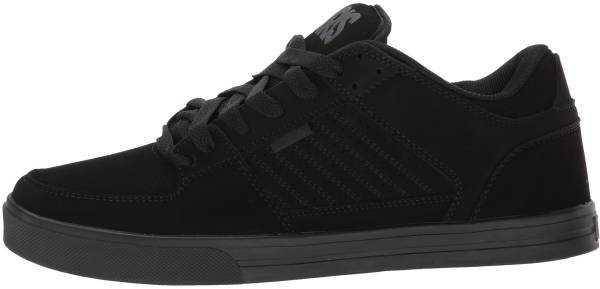 Amazon
Prime & free shipping
Zappos
Free shipping & returns
Pros
Budget-friendly
Stylish and cool
Lightweight
Great feet protection
Breathable nubuck leather
Variety of colorways
Excellent grip
Cons
Durability
Too snug toe fit
Verdict
The Protocol is a sneaker from Osiris that's equipped with the essential skating requirements. This slightly bulky silhouette features a reinforced nubuck-mesh upper and a thickly padded tongue and collar. It sits atop a supportive, yet flexible VKLN capsule (a vulc-cupsole hybrid). More so, an EVA drop-in midsole accommodates an impact-resistant heel insert. Moreover, a dual-density PU RX insole cushions the feet. Underneath that is the grippy herringbone-tread outsole. It costs only $56.
Osiris Protocol full review