3 Best Nike Air Sneakers, 100+ Shoes Tested in 2023
When you think of Nike shoes, the very first thing that comes to mind is the Nike Air sneakers. There's a reason these kick-ass footwear remain still in style and a huge favorite by millions of sneakerheads around the world. If you want great design, comfort, and performance, this is it.
You have to start with the Nike Air Force 1 line-up if you want classic Swoosh designs that look good in everything. There's a plethora of styles and hues in this category alone. So you're in good hands. For running-inspired models, the Nike VaporMax series are your starting line.
There's a staggering number of choices when it comes to the best Nike Air sneakers. To save you more time, we've tested 200+ pairs of them for this guide. Enjoy your hunt starting with these top picks below.
How we test sneakers
All the sneakers in our database go through the same lab tests and performance assessments. Once we have the lab-test results and the evaluations from the wear-testers, we pore over the data for each model and integrate them into our in-depth review. We then pick our best recommendations.
Here's a break-down of our process:
We put in the hours, sweat, and science in each shoe guide we publish. We even use our own money to procure all the sneakers for the tests to ensure complete objectivity and freedom.
Once all the shoes are vetted at the RunRepeat lab, we distribute them to our wear-testers for real-world performance evaluation. They put on the Nike Air sneakers through their paces that take around a month. They carefully assess their main features like the fit, in-shoe feel, breathability, weight, durability, arch support, flexibility, price tag, and more.
Get more comparable data from experts and thousands of reviews from customers.
Lastly, we give all the pairs of Nike Air sneakers their respective performance ratings. See the CoreScore to find necessary details about a particular model.
Best Nike Air sneakers overall
Nike Air Max 97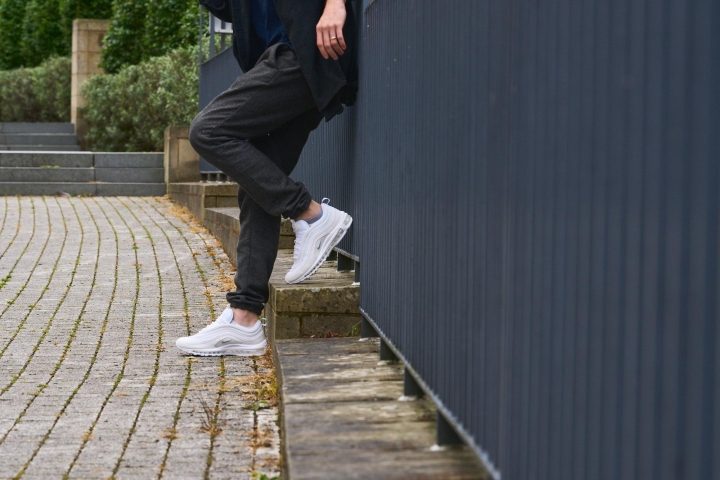 Champs Sports
Free shipping & returns
Pros
Good all-season sneaker
Good for sockless wear
An identifiable piece of fashion history
Fits true to size
Near indestructible
Lightweight
Feels as athletic as it looks
Great even for winter
Cons
Takes some time to wear in
Attaches to stains easily
Verdict
What else can be said about the Nike Air Max 97 that hasn't been said before, the shoe has literally had books written about it. It's an athletic, versatile, and comfy sneaker that looks incredible in so many colorways. There's a reason it's been one of Nike's most popular sneakers for decades. Like others in its family, this is a silhouette that will stay relevant for years to come and work with most wardrobes.
Nike Air Max 97 full review
Best value
Nike Air Max 2090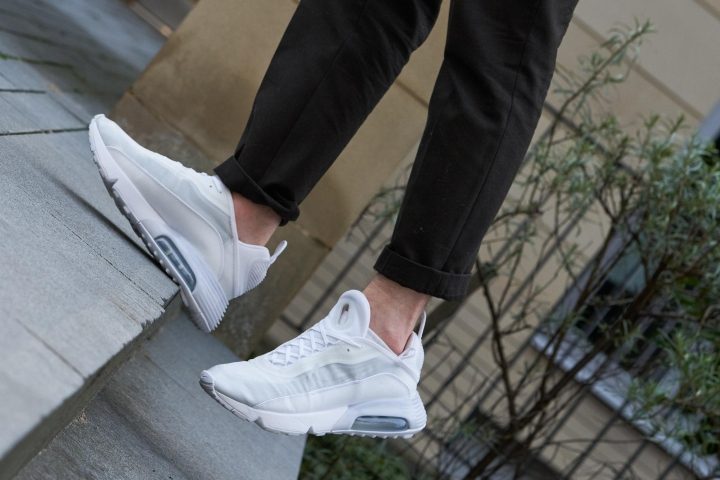 Amazon
Prime & free shipping
Pros
Elastic sock-liner fits like a glove
Durable material
Flexible, easy to wear in
Well-cushioned
Flashy Air Max unit
Versatile colorways
Cons
Futuristic style is a miss
Hard to clean
Not breathable
Verdict
The Nike Air Max 2090 is a sneaker that was born to be great. As a predecessor of the original Air Max 90 there's plenty of comfort in there to get excited about. Maybe the sneaker's biggest downfall is that it's up against the incredibly designed Air Max shoes that are also being released at the moment.
Nike Air Max 2090 full review
Most popular Nike Air sneakers
Nike Air Max 270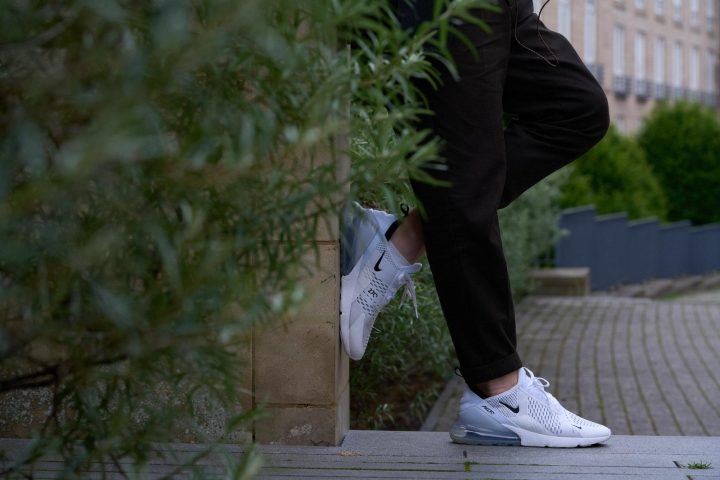 ASOS
Free shipping & returns
Finish Line
Free shipping & returns
Champs Sports
Free shipping & returns
Pros
Lightweight
Instantly comfortable
True to size
Durable
Can be worn without socks
Flexible
Super breathable
Sleek modern looks
Crazy number of colorways
Cons
Heel height might need adjusting to
Not the best for standing all day
Verdict
Air Max 270 is a sleek, sporty, lightweight lifestyle shoe. With a huge 32mm heel height it's definitely a head-turner. Ultimately, this is a durable shoe that fits in perfectly with the times and at a fair price.
Nike Air Max 270 full review