3 Best Kanye West Sneakers in 2023
Some of the most hyped sneakers in the industry are the Kanye West sneakers. Although after the recent fallout between Adidas and Kanye, it is most fortunate for all of us sneakerheads around the world to know that Adidas owns the rights to the brilliant designs for the Yeezy product line.
The amazing collaboration between West and the Swoosh label has given us the Yeezy Boost lineup in unique loose silhouettes and muted neutral colors. These are great designs to pair up with a hoodie and compression pants, or/and mesh shorts -- in the style made famous by Kanye himself.
To get your best of Yeezy sneakers, we've rounded up and tested all the Kanye West sneakers currently available out there. Start with these best recommendations below.
How we test sneakers
First, we do our research to determine which Kanye West footwear to include in our tests. Since we evaluate each sneaker model for about a month, producing our in-depth reviews can be tricky yet also a lot of fun. Our two-fold tests include lab analysis and in-field performance tests.
Here are some specifics involved in the process:
We put in our own resources to produce our comprehensive reviews and rankings independently. Our bias-free approach makes sure you only get the best recommendations from us.
After scrutinizing all the Kanye West shoes at the RunRepeat lab, our testers lace them up for performance evaluation in the city pavements and even in semi-formal environments.
We collect all the feedback from our team of wear-testers, focusing on the fit, all-day comfort, style, versatility, weight, insole, balance, overall performance, flexibility, durability, support, and more.
Gather more information and feedback from hundreds of reviews and experiences from regular users.
In the end, we finalize the top rankings and reviews of all the Kanye West sneakers. Each pair is assigned a rating from 0 to 100 which is displayed on the CoreScore.
Best Kanye West sneakers overall
Adidas Yeezy 750 Boost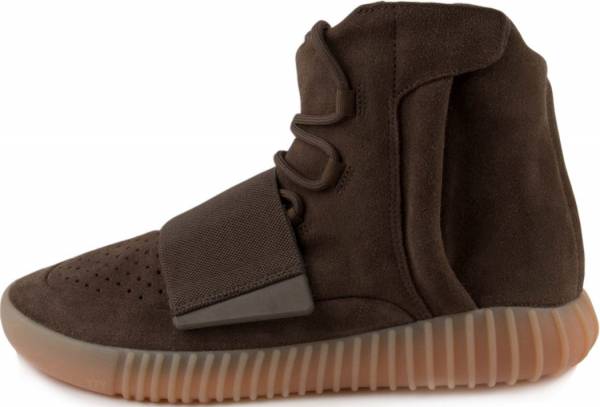 Pros
Stylish
Excellent Boost sole unit
Lightweight
Comfortable materials
Verdict
The Adidas Yeezy 750 Boost is one of the most popular and highly coveted sneakers ever created. It is very expensive relative to most sneakers out on the market to date, and its limited availability makes its resell price even higher. Overall, it still sells out not only because of its popularity and stylish look but also because of its comfort brought about by premium materials and the Boost sole.
Adidas Yeezy 750 Boost full review
Best value
Adidas Yeezy 450 Sulfur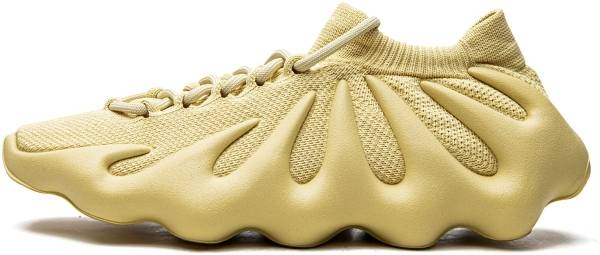 Pros
Perfect-for-summertime

colorway
Surprisingly comfortable
Fashion-forward

sneaker

Hugs the feet
Unique and uncommon
Great for walking
Lower price point than other Yeezy releases
Easy to pack
Verdict
Initially released in 2021, Adidas Yeezy 450 is a collaboration with Kanye West, which gained mixed sentiments from sneakerheads due to its eccentricity. The Adidas Yeezy 450 Sulfur has a beautiful yellow colorway that is undeniably perfect for the spring and summer seasons. The Sulfur colorway and the spiky and edgy style of the sneaker is a head-turner while cruising the streets.
Adidas Yeezy 450 Sulfur full review
Most popular Kanye West sneakers
Adidas Yeezy 350 Boost v2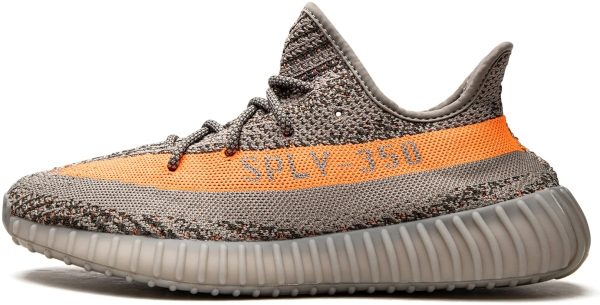 Pros
Trendily attractive
Premium parts
Supple underfoot
Dreamy confines
Works with most OOTDs
Expensive but highly worth it
Easy access
Improved fit
Cons
Restrictive toe room
Needs break-in
Elusive
Verdict
The Adidas Yeezy 350 Boost v2 is the fifth shoe released in Kanye West's collection. Made with top-of-the-line Primeknit fabric and Boost cushioning, it is known for its eye-catching aesthetics, as well as versatility, enhanced comfort, and fine craftsmanship. It might not be winning an award for affordability anytime soon, but to sneakerheads in droves, it is a worthy piece of investment.
Adidas Yeezy 350 Boost v2 full review