7 Best Gore-Tex Hiking Boots in 2023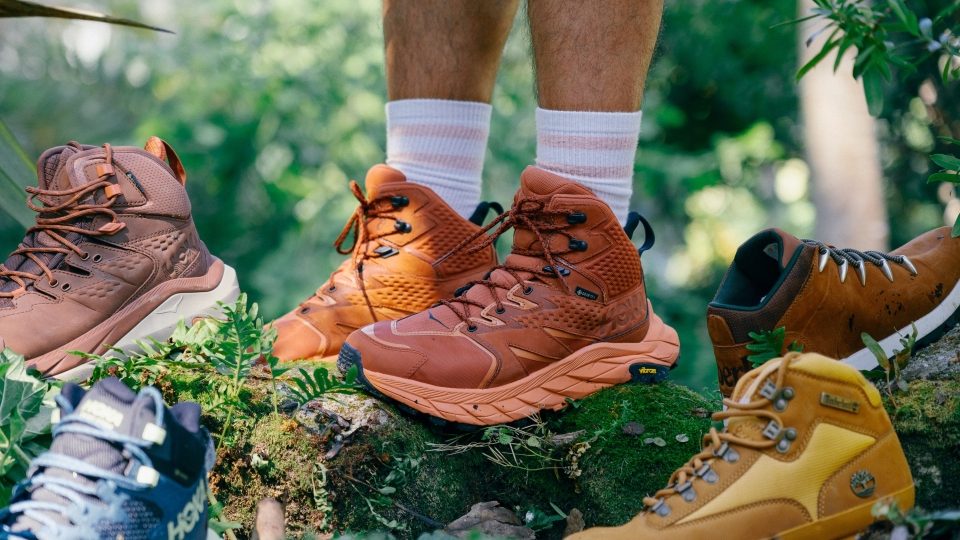 We earn affiliate commissions at no extra cost to you when you buy through us. Why trust us
Enjoy and conquer the great outdoors with these top-rated Gore-Tex hiking boots. A world-renowned and trusted technology in the outdoor footwear industry, Gore-Tex is a waterproof, breathable fabric membrane that ensures all-around protection and comfort for all outdoorsy adventurers.
When your next planned hiking trips involve traversing through rainforests, shallow streams, or snowy trails, wearing the ever-dependable Gore-Tex boots is a smart decision. They will keep your feet dry, well-protected, and comfortable from the moment you leave the base camp to the highest peaks.
To make our top recommendations, we've rounded up 100+ pairs of Gore-Tex hiking boots in the market right now. We then tested each one in all sorts of terrain where water, mud, or slush is a threat. Evaluation and conclusion come right after. Finally, we chose the best performers in different categories for your browsing pleasure.
Comparison of the 7 best Gore-Tex hiking boots
| | | | | | | | | |
| --- | --- | --- | --- | --- | --- | --- | --- | --- |
| Best | | | | | | | | |
| CoreScore | | | | | | | | |
| Users rating | | | | | | | | |
| Experts | | | | | | | | |
| Best price | | | | | | | | |
| Ranking | | | | | | | | |
| Popularity | | | | | | | | |
| # of colorways | | | | | | | | |
Gore-Tex has become one of the most recognisable and sought-after technologies in the world of hiking in the past few years. Everyone from mountaineers on the top of Kilimanjaro to weekend warriors on the local trails seems to be wearing it.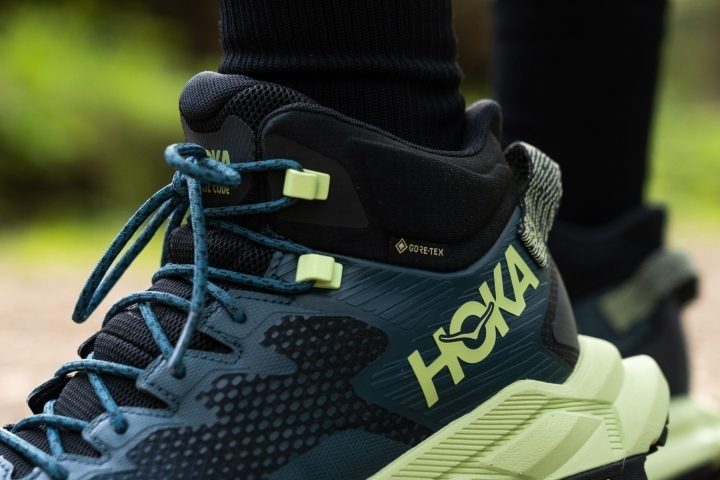 But what exactly is it all about? Here we take a deep dive into the world of advanced fabrics and how to find the best Gore-Tex hiking boots.
What is Gore-Tex?
Gore-Tex is a fabric that contains billions of microscopic pores with diameters 20,000 times smaller than a drop of water, but 700 times larger than a molecule of moisture vapour. This structure allows the fabric to be completely waterproof while allowing sweat vapour to escape.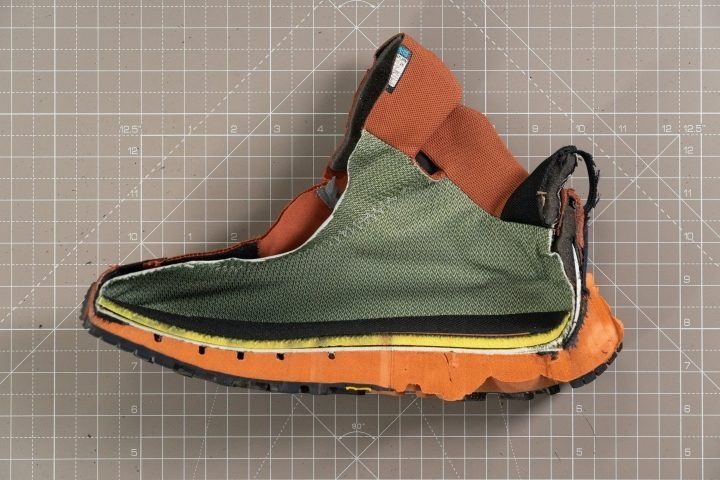 What that actually means
Basically, this means that Gore-Tex is a really special fabric. It has tiny holes that are really small, but they're bigger than water droplets. These holes make the fabric waterproof, but also let sweat out.
Does Gore-Tex make hiking boots?
Gore-Tex was developed by W.L. Gore & Associates and is made of a patented material called expanded polytetrafluoroethylene (ePTFE). Gore-Tex themselves don't make hiking boots or equipment, instead, brands pay Gore-Tex to use their materials in their boots.
Advantages of using Gore-Tex
Gore-Tex is best known as a waterproof material, but it's much more than that. Let's take a look at what the best Gore-Tex hiking boots can do for you. 
It's a durable material
Gore-Tex is highly durable and long-lasting due to the construction of its ePTFE membrane. This is packed with millions of microscopic pores which provide superior waterproofing, breathability, and durability. The membrane also makes Gore-Tex highly resistant to abrasion and weathering, both really useful things to have out on the trail.
Best known for its waterproofing
Gore-Tex is most well-known as a waterproof material and it's an excellent material for hiking boots because of its unique structure.
It is somewhat breathable
Gore-Tex is an incredibly breathable material due to its unique construction. The microscopic pores in the ePTFE membrane allow sweat vapour to escape while still keeping water droplets out. This makes it an ideal material for hikers who want to stay comfortable and dry throughout their journey.
Don't forget to stay warm
Gore-Tex can keep you warm, but probably not in the way you expect. The material itself does not have insulative properties, but it does prevent one of the main causes of getting cold - moisture. By blocking out rain and allowing moisture to escape, you can stay dry, allowing you to layer up underneath.
Disadvantages of using Gore-Tex
Unfortunately, it's not all positive when it comes to Gore-Tex, there are a few downsides too that are worth considering. 
It doesn't work as well in extremely cold conditions
Gore-Tex is not as effective in extremely cold temperatures because its membrane structure becomes stiffer, making it less breathable and less waterproof, this usually happens at temperatures below 0 degrees Celsius (32 Fahrenheit). The pores start to close off, reducing the fabric's ability to keep air and moisture out while allowing sweat vapour to escape which results in you feeling uncomfortable.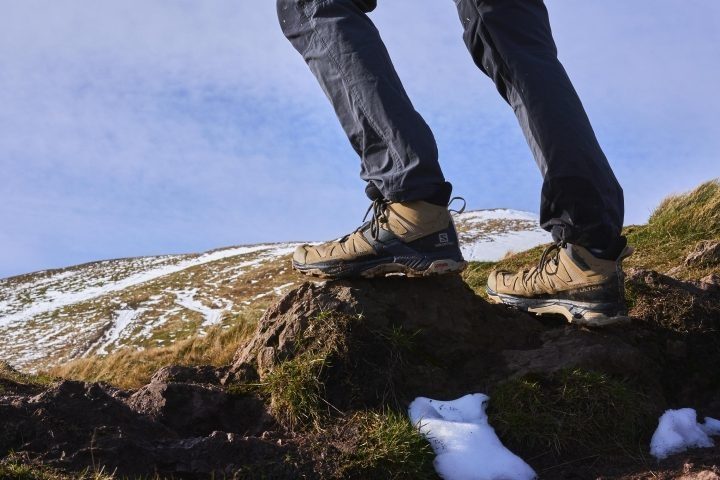 Usually a higher price point
Gore-Tex is an expensive material due to the high level of technology and innovation it takes to produce. Unlike other fabrics, it's also labour-intensive to make and the workers must be highly skilled, this all adds to the cost of the material. You've also probably noticed Gore-Tex making inroads into the world of fashion and all that extra attention has driven up the cost of Gore-Tex boots and jackets.
Average price
Gore-Tex hiking boots
Non-GTX hiking boots
£240
£180
Easily damaged with regular wear and tear
We know by now that Gore-Tex is a highly technical material, and while it's incredibly durable, it can still be damaged with regular wear and tear. Its waterproof membrane can be punctured or torn by sharp objects like rocks and thorns, and using harsh soaps or detergents can also weaken the fabric.
It's important to always use non-detergent soap when cleaning Gore-Tex and follow the care instructions.
Alternative Gore-Tex hiking boots
There was a time when Gore-Tex was the only legitimate option on the market for hikers looking for a pair of synthetic waterproof hiking boots. In recent years, competitors have sprung up with some of the biggest players in the industry creating their own, in-house alternatives.
Futurelight from The North Face
Futurelight is a relatively new technology developed by The North Face. It is a waterproof and breathable fabric made from a nano-spinning process that creates nanoscale fibres, resulting in a material that is lighter, more flexible, and more breathable than traditional waterproof fabrics.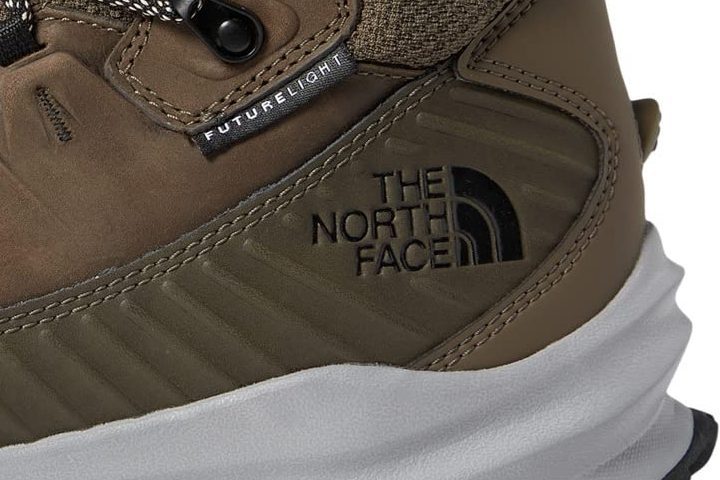 Does Futurelight perform better than Gore-Tex?
When it comes to waterproof and breathable performance, Futurelight and Gore-Tex are both really great choices. That being said, what sets Futurelight apart is its breathability making it the ideal option for physically demanding activities like hiking. Gore-Tex is the winner when it comes to durability which makes it a go-to choice in tough conditions.
Is Futurelight cheaper than Gore-Tex?
In terms of price, Futurelight and Gore-Tex are both high-end materials, and apparel made with either can be expensive. However, Gore-Tex is more widely used and has been on the market longer, so there may be a wider range of prices available for Gore-Tex hiking boots.
| | | |
| --- | --- | --- |
| Feature | Gore-Tex | Futurelight |
| Waterproofing | Excellent | Excellent |
| Breathability | Good | Excellent |
| Durability | Excellent | Excellent |
| Weight | Moderate | Light |
| Flexibility | Good | Excellent |
| Comfort | Good | Excellent |
| Price | Expensive | Very Expensive |
| Overall Performance | Excellent | Excellent |
Leather hiking boots vs. Gore-Tex hiking boots
The decision of whether to go with Gore-Tex or leather hiking boots entirely depends on your individual preference and the hiker's particular requirements. Here's a look at how leather compares with Gore-Tex.
When Gore-Tex boots are better
Gore-Tex hiking boots are excellent at keeping water out while still allowing for breathability. They are lightweight, easy to maintain, and are a great option for hikers who want to stay dry in wet conditions. However, they can be quite expensive compared to leather boots.
Where leather hiking boots win out
Leather hiking boots, on the other hand, are more durable and have better breathability, which makes them a great choice for long hikes in rough terrain. You're also likely to find that leather hiking boots are generally cheaper than Gore-Tex ones, but that may not always be the case.
| | | |
| --- | --- | --- |
| Feature | Gore-Tex Hiking Boots | Leather Hiking Boots |
| Water Resistance | Excellent | Good |
| Breathability | Good | Poor |
| Durability | Good | Excellent |
| Weight | Lightweight | Heavy |
| Cost | Expensive | Moderate |
| Maintenance | Easy | Requires Care |
Hot to take care of Gore-Tex hiking boots
Gore-Tex is easy to care for and maintain. The material is designed to be washable and dryable, so you can keep your Gore-Tex hiking boots in top condition by simply washing them with a mild detergent. It's really important to read the care label on your boots to make sure that you follow the manufacturer's instructions for proper care and maintenance.
Here's a step-by-step breakdown:
First, read the care label on your boots for any instructions specific to that boot.
To clean Gore-Tex products, start by brushing off any dirt or debris with a soft brush.
Next, hand wash the fabric in cold water using a mild detergent and agitate it gently with your hands.
Rinse thoroughly to remove all soap residue and allow the material to air dry away from direct sunlight.
Once dry, spray the fabric with a waterproofing spray or an approved Gore-Tex product care solution to re-waterproof the material and add DWR protection.
Finally, allow plenty of time for the product to dry before storing it away or using it again.
FAQs about Gore-Tex hiking boots
The world of Gore-Tex is complex and can get very scientific, so people often have lots of questions about it. Here are a few more queries cleared up that we haven't covered yet.
What are some common problems with Gore-tex hiking boots?
The most common problem with Gore-Tex hiking boots involves the fabric's breathability. These issues can occur if the fabric has become clogged with dirt and grime, or if it hasn't been cared for properly. To prevent this, make sure to clean and re-waterproof your boots regularly.
What should I do if my Gore-tex hiking boots get wet?
Drying your Gore-Tex boots is the exact same as drying out a pair of non-Gore-Tex boots. If your boots get wet, make sure to dry them out as soon as possible. To do this, remove the insoles and laces and stuff the boots with newspaper or other absorbent material. Place them in a warm area away from direct heat sources and allow them to air dry completely before wearing them again.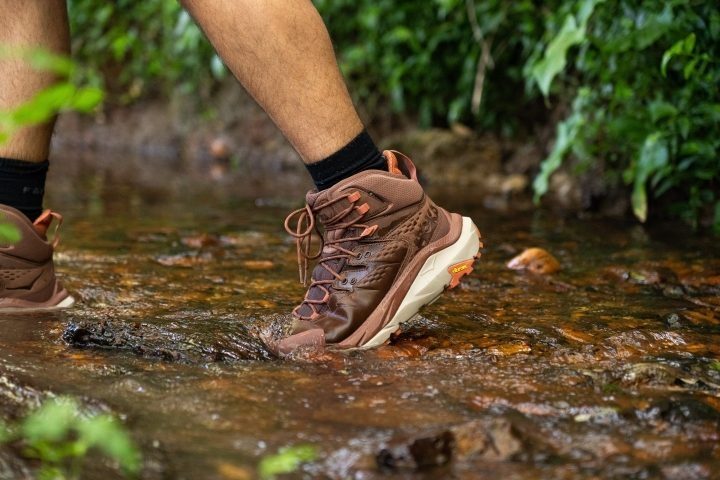 Are Gore-tex hiking boots worth the money?
This is a question that only you can answer. If you think you'll get enough use out of them to justify the cost, then they're worth it.
How we test hiking boots
Each Gore-Tex boot on this list gets a verdict based on strict criteria that involve the overall design, quality of materials, added commercial benefits, and real-life performance on the trails. All the models go through the exact process of lab analysis and comprehensive wear tests.
Our procedure involves the following:
We procure the Gore-Tex hikers from various brands using our own funds. We're committed to providing independent reviews and rankings of the best outdoor footwear out there.
We use a tracking fitness device to measure the distance we cover for each Gore-Tex boot. We tackle technical terrains and brave the challenging backcountry routes in severely wet conditions. We take note along the way of the kick's actual fit, comfort, versatility, traction, and many more. Additionally, we evaluate all aspects of the boots and give our final assessments of their true worth.
We also dissect the shoes and we collect more data from their weight, measurements, and lab test scores. This allows us to back our claims in the field with scientific facts and indisputable evidence.