7 Best Cheap Workout Shoes in 2023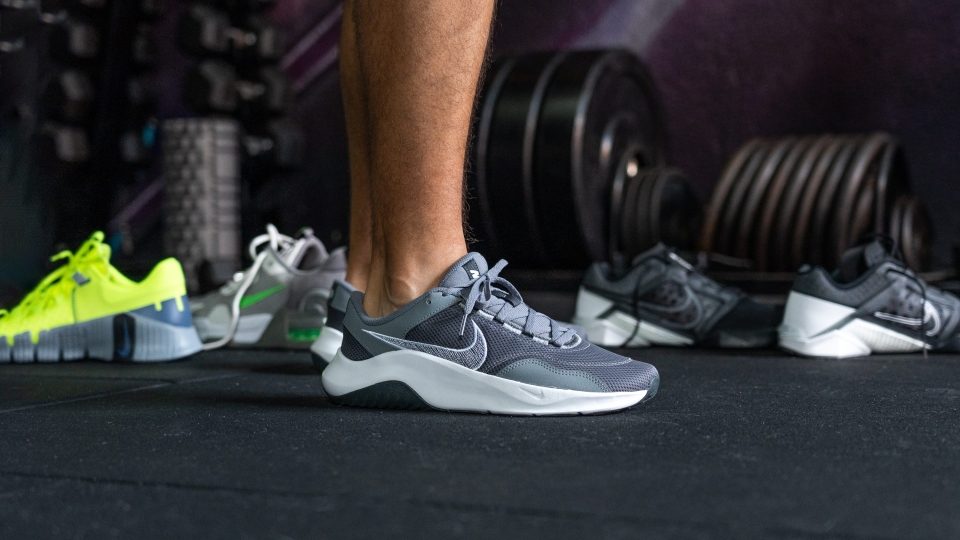 We earn affiliate commissions at no extra cost to you when you buy through us. Why trust us
Whether you enjoy lifting weights, doing aerobic exercises, or clocking up miles on the treadmill, having the right pair of shoes is key to keeping your feet comfortable. And if you're on a budget, no worries, you'll find below our top picks of cheap workout shoes priced at £70 and below.
These affordable workout kicks may not be loaded up with the latest technologies. But one thing you can be sure of, you're getting a quality product from trusted brands such as Nike, Reebok, and Adidas. They're stylish and offer cushioning to keep you comfortable in the gym.
To get you started, we've tested cheap workout shoes available on the market. We revealed all the pros and cons of each shoe by carrying out a strict process of investigation in and out of the lab. We've also identified the top performers in different categories for faster reference.
Comparison of the 7 best cheap workout shoes
| | | | | | | | | |
| --- | --- | --- | --- | --- | --- | --- | --- | --- |
| Best | | | | | | | | |
| CoreScore | | | | | | | | |
| Users rating | | | | | | | | |
| Experts | | | | | | | | |
| Best price | | | | | | | | |
| Ranking | | | | | | | | |
| Popularity | | | | | | | | |
| # of colorways | | | | | | | | |
A guide on buying cheap workout shoes
Choosing the right shoe for your foot is about a whole lot more than looking good in your kicks. Getting it right will make your workout more functionally efficient, it'll improve your comfort in the gym and it will reduce your risk of suffering a nasty ankle injury.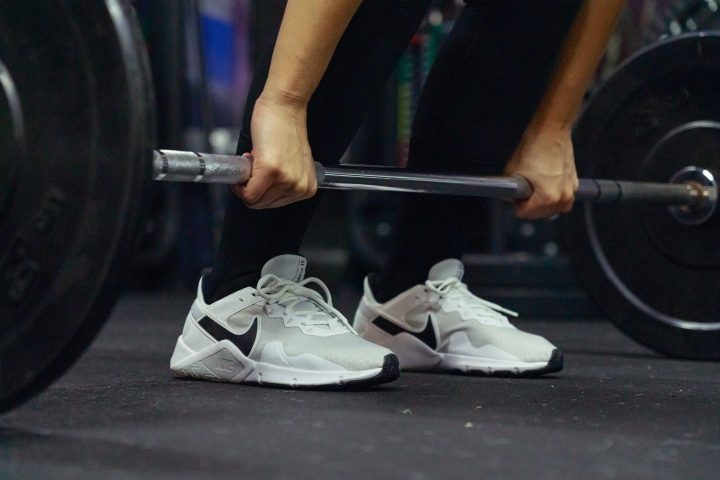 The first step in finding your ideal cheap workout shoe is to answer the following question:
What type of training will you be doing?
Choose workout shoes based on your activity
Is the majority of your gym time going to be spent in the power rack and squat area, the functional training zone, in the machine weight training area, or will you be dipping into each of these areas?
A workout shoe is designed to be used by people doing an all-around gym workout. As a result, it has the challenging task of being all things to everyone. Whereas a weightlifting shoe will go all out to provide stability and lockdown, a workout shoe needs to balance that requirement for heavy lifting with the ability to move laterally, be flexible, and provide an element of cushioning for functional training and plyometric training.
If your workout programme calls for you to do different types of workouts on different days, you should consider buying two pairs of shoes and changing them out between workouts. For example, if you are doing strength training on Monday and Thursday and functional workouts on Tuesday and Friday, buy a pair of weightlifting shoes for your strength workouts and a pair of cross trainers for your functional sessions.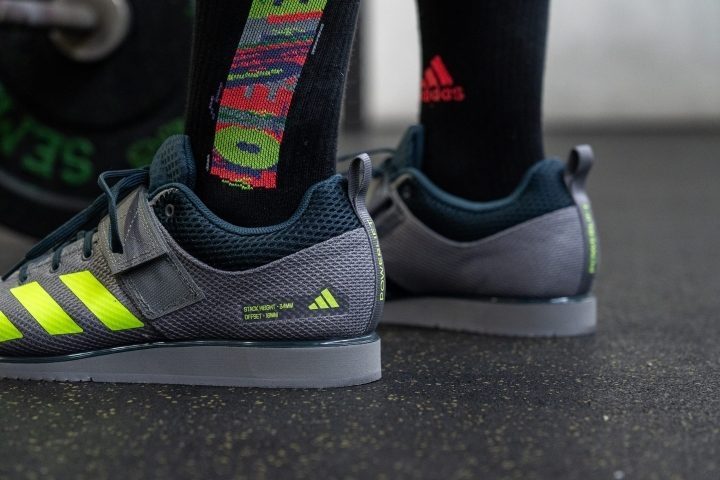 Here's an overview of the key footwear needs of each type of workout. A general workout shoe will, obviously, have to do its best to satisfy each of these requirements.
The ideal shoe for HIIT workouts will have:

strong lateral support to aid with foot stabilisation
decent amount of cushioning to absorb shock
light weight to increase agility
flexible forefoot to allow your feet to naturally flex and your toes to splay out

The ideal shoe for strength training will have:

raised, high-density heels that promote deeper squats and an upright posture for maximum power
hard, solid soles, which maximise your capacity to exert force into the ground
incompressible platform
exceptionally supportive uppers
wide toe box to allow for toe splaying as you push upward

The ideal shoe for running on a treadmill will have:

heel and forefoot cushioning to absorb impact
extra support on the inside of the midsole if you are an overpronator
The level of cushioning in a workout shoe is ultimately a matter of personal preference. All workout shoes will try to hit that sweet spot between the minimum cushioning of a weightlifting shoe and the maximum support of a runner, but you're the one who has to wear it.
Depending on your personal preference, you may want to go for a more minimal trainer or a shoe with extra cushioning and energy return.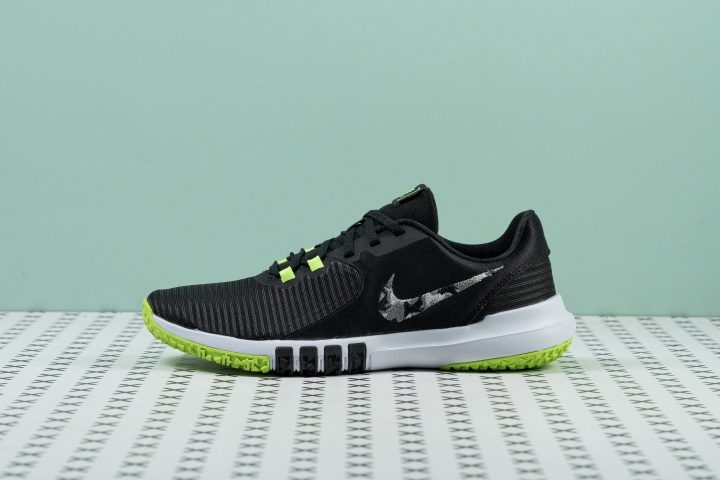 Example of a minimal cheap workout shoe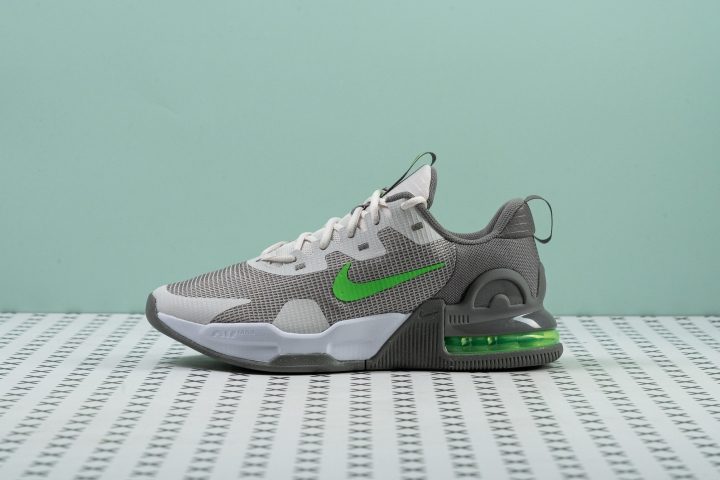 Example of a well-cushioned cheap workout shoe
What's the trade-off with cheap workout shoes?
If you're buying a workout shoe that's half the price of the one your training partner's wearing, it's only natural to expect that there's some kind of quality compromise. And, of course, there is.
Quality/Durability
In order to put out a workout shoe for less than seventy bucks, a manufacturer will have to use less costly construction materials.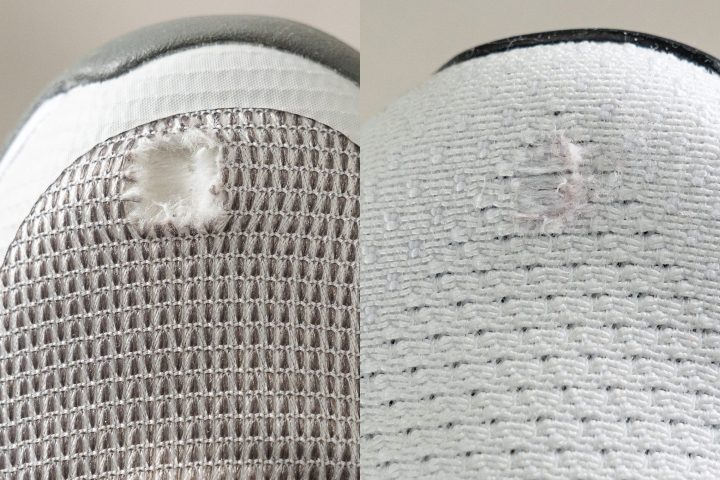 £100 shoe vs. £150 shoe
Whereas top-of-the-line workout shoes generally feature TPU and leather, the budget models are more likely to be made from such less expensive materials as EVA and synthetic leather.
Cheaper workout shoes will generally have less durable stitching and will be put together with cheaper glues.
Be sure to check our in-depth reviews to see how each workout shoe performed in our Dremel tests.
Aesthetics/Design
Another compromise in cheap workout shoes is the aesthetics. More expensive shoes will feature cooler colours and incorporate special features to enhance the look of the shoe.
It is important to keep in mind, however, that function should always trump form. In other words, what the shoe does is more important than how it looks. Of course, you don't want to be hitting the gym in a pair of shoes that are ugly, but, so long as they look decent and are designed to enhance your general-purpose workout, you'll be good to go.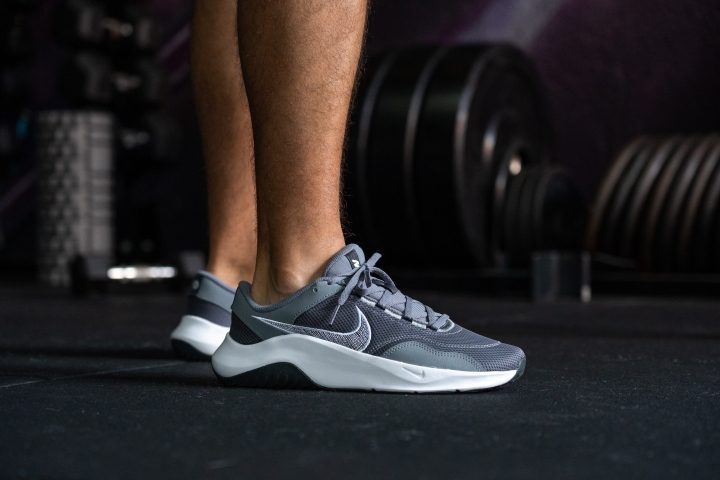 How we test training shoes
To select our favourites in the budget-friendly category, we've put in the legwork to meticulously test all models on this list. As fitness enthusiasts ourselves, we wear each model during our daily workout routines, highlighting how well the shoes felt during Zumba classes, or across multiple workout regimens.
Here's exactly how we do it:
We buy affordable workout shoes from different brands. We use our own savings for this to maintain our freedom and avoid any brand influence.
We use the shoes during our workouts in the gym. We test the shoes in a variety of training exercises and cardio activities. During each session, we write down our impressions of the shoes' fit, cushioning, arch support, stability, and many more. We make sure that all our reviews are based on our real-life experiences.
We tear the shoes apart and we scrutinise all of their components. We perform various tests that tell us about their capability in terms of support, breathability, robustness, and more.