3 Best Adidas Cloudfoam Sneakers, 20+ Shoes Tested in 2023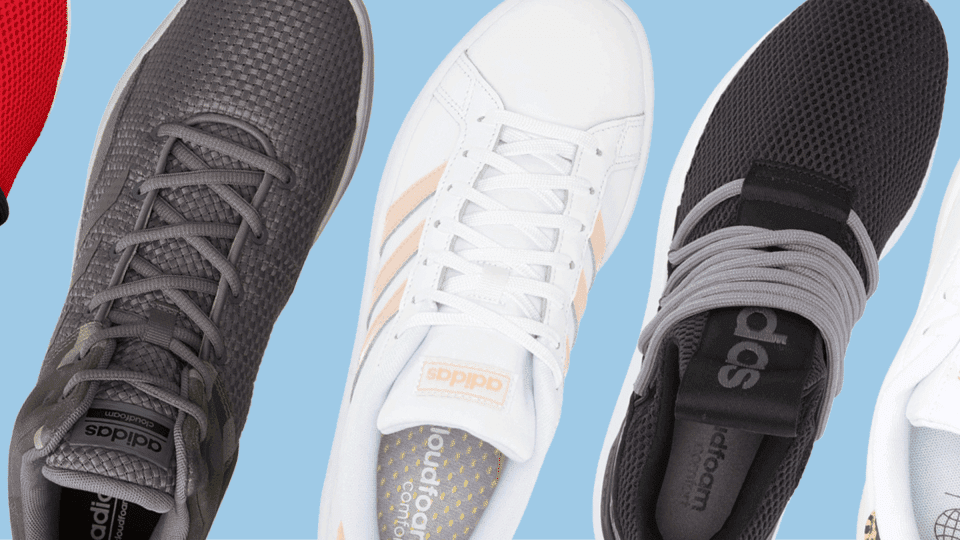 For a great mix of maximum comfort and style, the amazing lineup of Adidas Cloudfoam sneakers is a leader of the pack. These bestselling pieces from the brand are known for its super soft cushioning, thanks to its proprietary EVA compound that delivers optimum underfoot comfort all day long.
Designed to free the wearers from painful heels and unneeded restrictions, especially those who are often on their feet, these kicks are everything a sneakerhead could wish for. If you like a low-top style with some athletic flair, the tennis-inspired Adidas Grand Court ranks in overall value.
To get you started, we've tested and reviewed for this guide 10+ of the best Adidas Cloudfoam sneakers. Get the best pair below that suits your needs.
How we test sneakers
After countless hours of lab analysis and testing on the streets, we identify the finest models in the bunch and rank them accordingly. Our tests include taking the kicks to the shoe testing lab and walking around the city streets. We pay attention to their overall quality, durability, and performance.
We do the following steps:
We spend our money to purchase each pair of Cloudfoam kicks from Adidas. We make sure that all our feedback are 100% objective.
All the sneakers on the list are subjected to meticulous tests indoors and outdoors to get a first-hand experience and insights about their real-life worth. We keep tabs on their out-of-the-box fit, cushioning technology, all-day comfort, lacing system, weight, the versatility of style, and a lot more.
We also collect hundreds of other customer reviews and testimonials for further product comparisons. All recommended shoes come with their respective in-depth reviews.
In the end, all the pairs of Adidas Cloudfoam sneakers in the database are rated based on our aggregated data. To see the rating of each model, see the CoreScore.
Best Adidas Cloudfoam sneakers overall
Adidas Tyshawn Low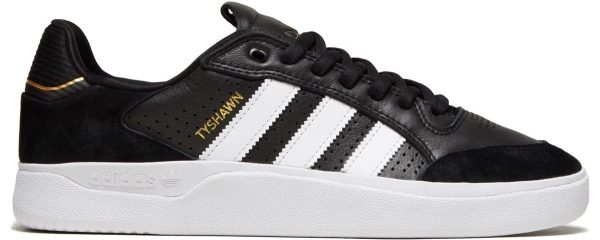 Amazon
Prime & free shipping
Adidas
Free shipping and returns
Pros
Long-lasting

Extremely comfortable

Eco-friendly

High-impact support

Stylish flair

Versatile

Affordable
Verdict
Built to meet your skateboarding needs, the Adidas Tyshawn Low is a must in every skaters' arsenal. With its amazing amount of comfort and foot support, this will allow you to take heaps of foot action like high-impact jumps on and off the boards. However, if your riding preference is always closer to the ground, you better check the Adidas Seeley that offers a better board feel.
Adidas Tyshawn Low full review
Best value
Adidas Grand Court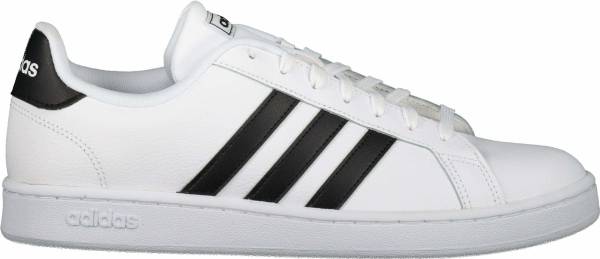 Amazon
Prime & free shipping
Adidas
Free shipping and returns
Pros
Simple appeal
Slip-free heel
Cool side stripes
Clean aesthetics
Enduring cushioning
Easy access
Old-school charm
Cons
Cramped confines
Lacks support
Verdict
The newer models of Adidas's tennis-inspired sneaker lines come with a fresher and cleaner look, as fully lived out by the low-top Adidas Grand Court. Like the other tennis-inspired Adidas sneakers, this shoe flaunts the bare essentials, starting off with a smooth and durable leather cover and adequately cushioned body, making long walks bearable. Its timeless style almost mimics the Stan Smith but with the added 3 Stripes on the sides.
Adidas Grand Court full review
Most popular Adidas Cloudfoam sneakers
Adidas Lite Racer Adapt 3.0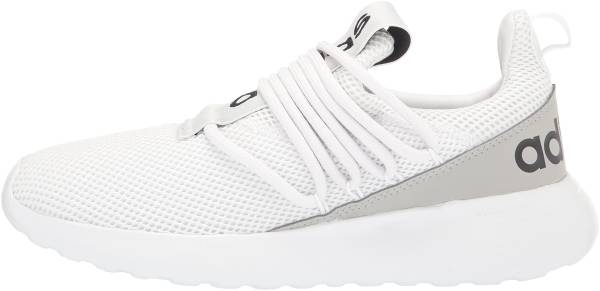 Adidas
Free shipping and returns
Designer Shoe Warehouse
Free shipping
Pros
Affordable
Lightweight
Stretchy upper
Breathable
Convenient to wear
Soft cushion
Sustainable
Cons
Frail laces
Narrow footbed
Verdict
Adidas revved up its supercharged Lite Racer line with another minimalist grab-and-go kick you can slip on anywhere without the need to cinch up laces. It's packed with the basics you'll need in an everyday sneaker without all the heaviness. To top it all, it's one of the cheapest and relatively comfortable from the Three Stripes.
Adidas Lite Racer Adapt 3.0 full review