A new shoe in the Brooks Line, the Trace is part of the cushioned families along with the Glycerin and Ghost. It's a neutral trainer but with a bit less cushion and fewer bells and whistles than its brothers in the line. If you're looking for something new from Brooks and don't need all the plush features of more expensive models, the Trace is a perfect alternative.
Pros
Nice fit
Breathable
Padded tongue and collar
No heel slip
Affordable
Cons
Ride could be more exciting
Tongue could be better
Brooks Trace review
Upper/Heel/Laces of the Trace
The Brooks Trace has an accommodating upper with lots of flex to form to your foot. It's breathable with almost no welded overlays.
The tongue and ankle collar, meanwhile, are nicely padded. There's medium stiffness in the heel counter and no heel slip even without any special lacing.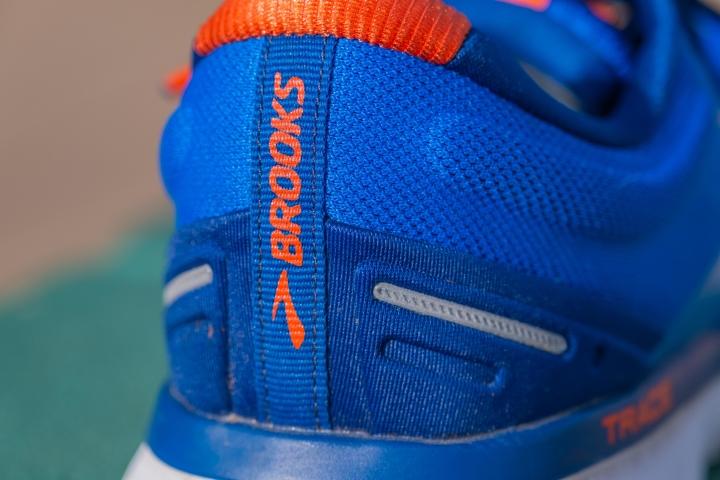 Midsole/Outsole/Weight
The Trace is engineered with the BioMoGo DNA midsole with a full-length rubber outsole, which provides a decent grip. At 9.2 oz, which is not insanely light but respectable, it feels light and nimble on the foot.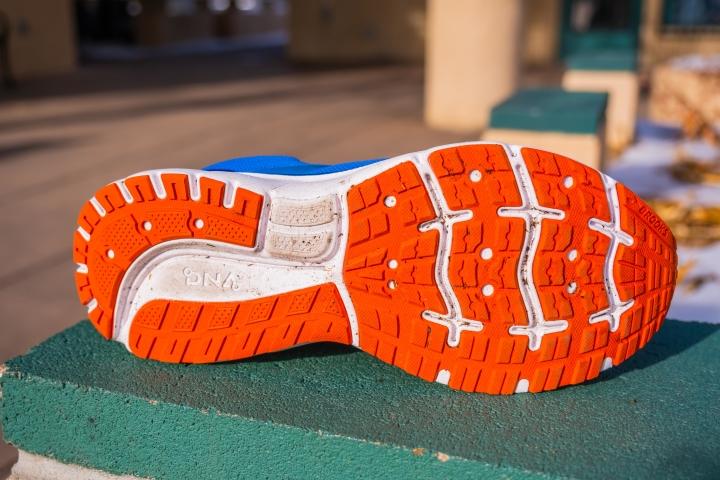 I like gusseted tongue better
The seam at the bottom of the laces bothered me. It's tighter there across the top of my foot and I keep noticing it.
There are no gussets in the tongue. This is a feature I really like so I was sad not to see it on this shoe.
I want a little more bounce
Unfortunately, I'm just not a fan of Brooks' DNA LOFT. Don't get me wrong, it's not bad, there's no problem here. It rides fine, it's just that I find myself wanting it to be more exciting. I want a little more bounce out of it.
Given how comfortable the lineup is and its cool designs, I wish I loved the ride. But in my opinion, it's just okay.
Brooks Trace heel drop
At 12mm drop, they could be flattened a bit for my liking.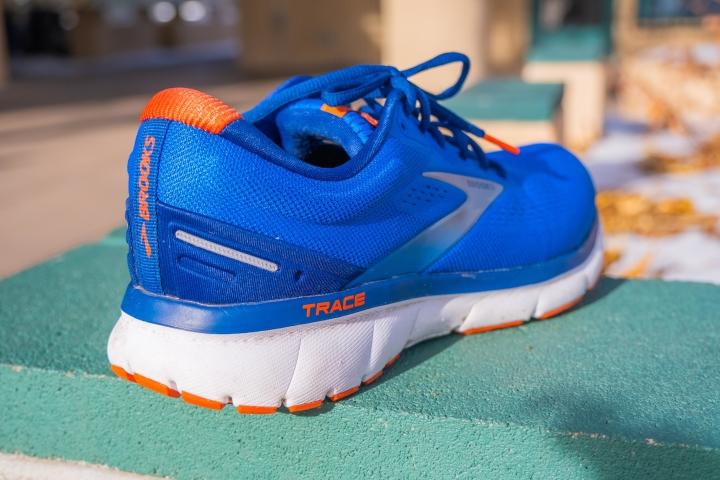 A very affordable price
It retails for $100, and yes, I love the price!