The Nike Zoom Terra Kiger 8 remains the brand's staple lightweight and nimble
trail running shoe
fit for mid to high-mileage runs. It offers a protective and responsive ride that's perfect for moderate to fast paces on almost all trail surfaces. Overall, if you want to up your speed may it be on training or race days, we believe that the Terra Kiger 8 will deliver without fail.
Pros
Energetic and responsive ride
Grippy on light mud, dry rocks & loose trails
Protective cushion
Amazing heel hold
Upper doesn't need break-in
Airy even during hot days
Cheaper price
Stunning looks
Cons
Poor grip on wet surfaces

Might hurt feet on hard surfaces
Who should buy the Nike Zoom Terra Kiger 8
Cop the Terra Kiger 8 from Nike if you're looking for a:
responsive trail shoe for mid to long distances that can handle moderate to fast tempos
light running shoe for training runs and even races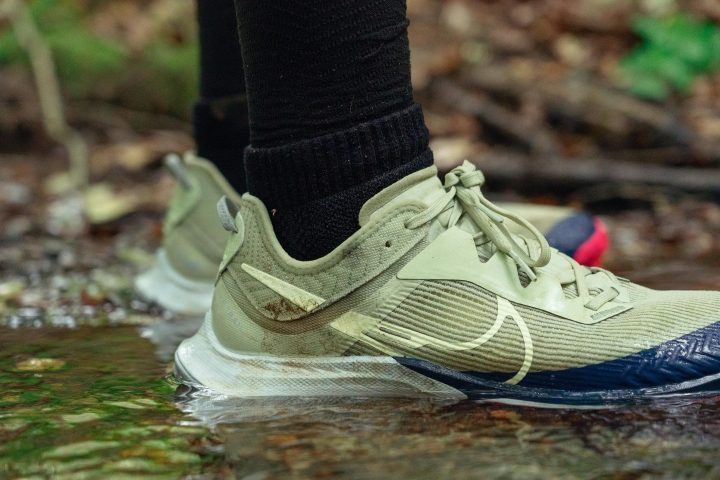 Who should NOT buy it
Skip the Nike Zoom Terra Kiger 8 if:
Nike Terra Kiger 8 vs. 7
The Nike Zoom Terra Kiger 8 carries over the midsole and outsole design from its precursor. The only changes seen are found in the upper, including:
an even more breathable mesh cover
modified heel for a more locked-in fit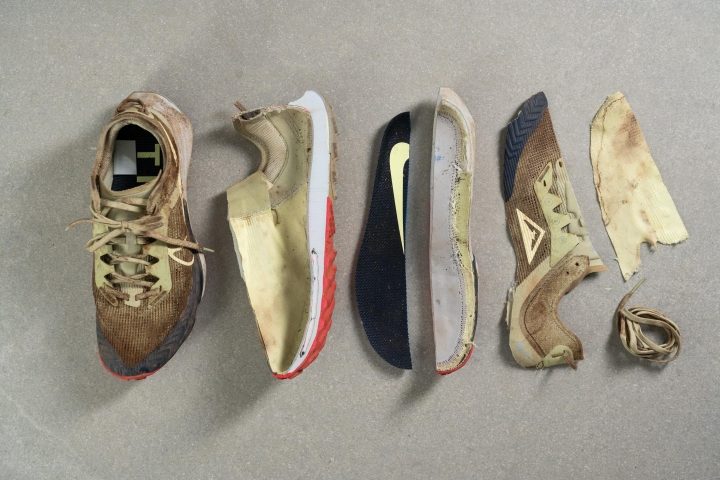 Sticks like glue when it's not wet
This is especially true on light mud, dirt, loose forest trails, and dry rocks. However, the lugs can be overbearing and can hurt the foot when used on hard-packed trails.
Could be grippier on soft ground
The outsole of the previous Terra Kiger 7 has been called out for its poor grip on slick surfaces (rocks and roots included). And with the Kiger 8's unchanged outsole, the same problem continues.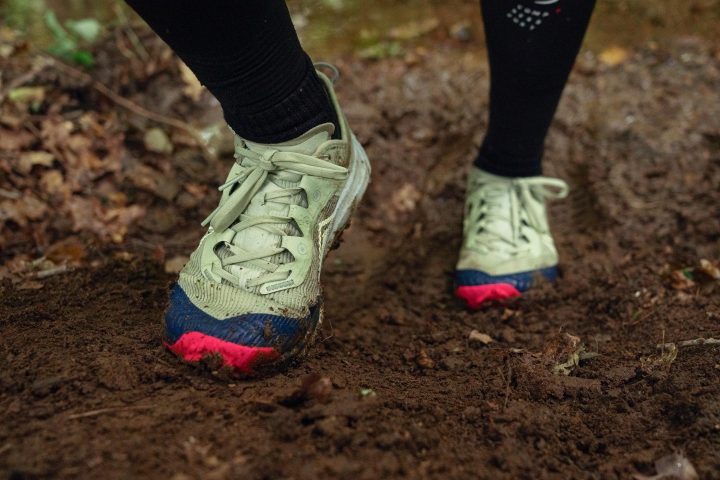 Maximizing control, minimizing strain
Despite its low-to-the-ground design, it still offers plenty of protection. In the heel, it has a segmented rock plate that prevents any poking sensation when you step on sharp rocks, roots, and debris.
On the top, there is a set of overlays on the forefoot that act as toe bumpers.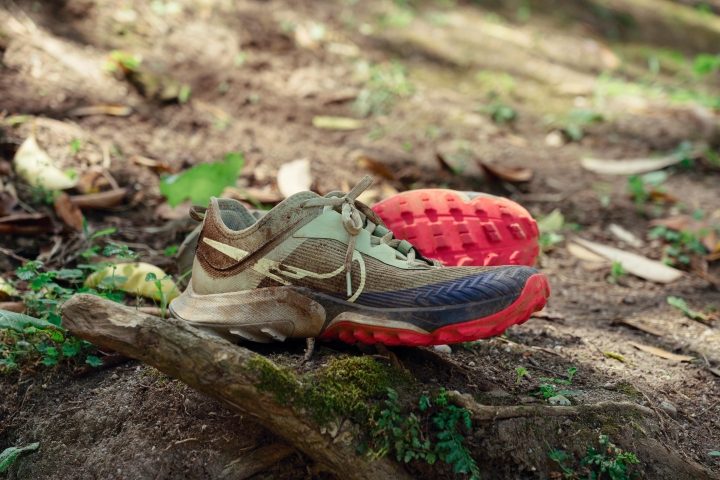 Feel your strides come to life
The Nike Zoom Terra Kiger 8's React foam is neither soft nor harsh, creating the right blend for a responsive ride.
The foam shows 34 HA on our durometer test which is 20% firmer than trail running shoes on average. However, it is nowhere near the softness of the Nike Pegasus Trail 3 (14.5 HA!)
Visually, here is what the softness level of the React cushioning looks like:
Keep in mind though that the foam tends to stiffen up in colder temperatures. In our freezer test, where we put the shoe in the freezer for 20 minutes and then measured the softness again, the difference was 30.9%. So, it needs a bit of breaking in on a chilly day.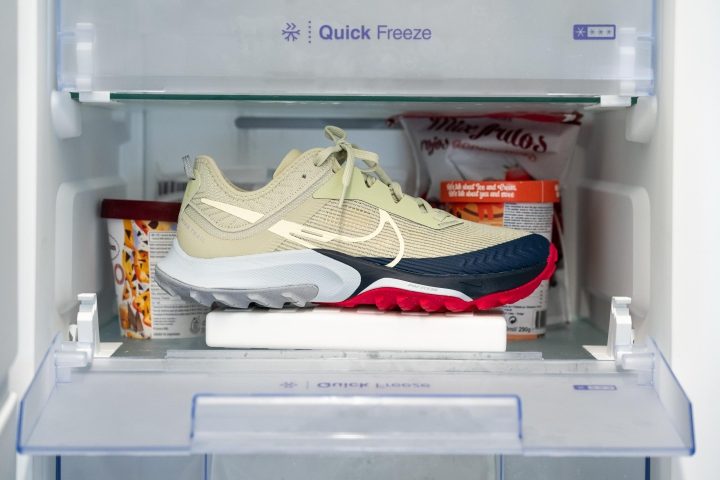 No more heel slips with the Kiger 8
One of the gripes we had with the previous Kiger was its poor heel clutch. But in the eighth iteration, the redesigned heel works wonders in preventing slips!
Step-in is uh-mazing
The upper looks plasticky but is the exact opposite to the touch. Even more, it offers ample protection from lace pressure when tightening the fit.
And it's plenty breathable too; having tested the shoe under warm weather, we found that it remains breezy.
Pinches pennies
The Nike Air Zoom Terra Kiger 8 now costs less. From $160 (in version 7), it now retails for only $140.
The Nike Terra Kiger gained a little weight but still light
Iteration after iteration, the Nike Terra Kiger gains a few more grams. And in this version, it's no different. For all the cushion and protection you get, the price to pay is weight gain.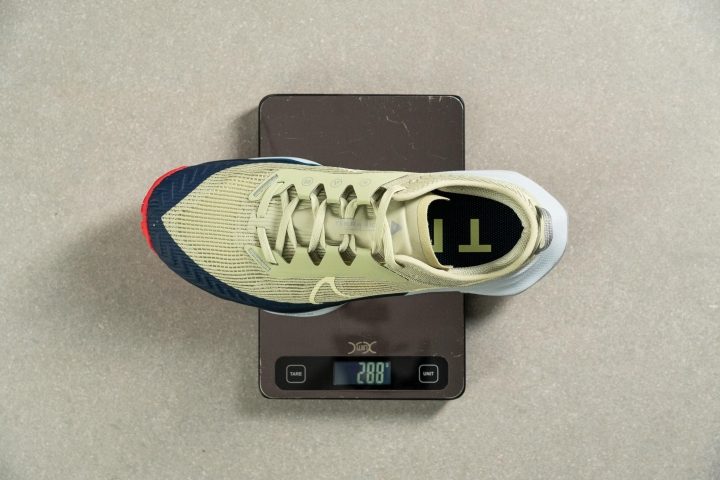 But it's not a heavy shoe by any means. With its 10.8 oz /306g, it still sits at the average of trail running shoes.
It's one of the more flexible trail shoes
The Terra Kiger 8 returned 28.8N on our flexibility test which is a little more flexible compared to the average. You can also see how easily we were able to bend the shoe both in the forefoot and torsionally.
Looks fire!
Apart from its colorways, the Kiger 8 has a sleek yet aggressive look that makes it a standout among most trail shoes.