The verdict from 13 experts and 100+ users
Experts are cautious because the shoe just performs inconsistently overall. They say that they "look forward to taking them off" after a game and that they are not "wanting to play in them any longer than [they] feel [they] have to."
It's important to note here, however, that the shoe clicked with a handful of basketball players who want a highly protective cushion or are lucky enough to get the better implemented colorways/versions of the shoe.
Who should buy the Nike LeBron 17
The LeBron 17 is good for players who do a lot of rebounds and other forceful jumps because of the high level of impact protection that its cushioning system gives.
Those who are OK to not feel the court so much and love the sensation of 'walking on air' might enjoy this model.
Who should NOT buy the LeBron 17
People who want lighter shoes should stay away from the LeBron 17, or any other LeBron shoe for that matter. They can opt for the lighter Under Armour Curry shoes instead. If they don't mind lower collars, they can also go for Kyrie Irving's shoes or even Kobe Bryant's, all of which are from Nike.
Players who are quick on their feet and want lots of court feel are also not the best users of the 17th LeBron. The same can be said about heavier players who do a lot of ball handling. They can place their bets on shoes like the Nike Kyrie 7 and the Adidas Harden Volume 4.
Nike LeBron 17 vs Nike LeBron 16
The Nike LeBron 16 appears to be the better option. One expert goes as far as claiming that the 16th is "gonna be a better shoe in every single way." To be more specific, here what the Nike LeBron 17 brings to the table:
LeBron 17 vs. LeBron 16
What got better
slightly improved cushion
a bit more premium materials
more tuned-in fit
What got worse
way less effective traction
too inconsistent support
Slippage warning
Some experts report that the outsole is a "recipe for disaster" that it made them "not comfortable making any move in the shoe." There were basketball players who loved the grip, but it's this inconsistency that makes the LeBron 17's traction dangerous. So, try at your own risk!
GREAT impact protection but NO court feel
Experts are one in saying that the Nike LeBron 17 really absorbs impact quite well. They have the following good things to say:
"Very explosive setup that is the definition of maximum cushioning."
"...Zoom units…provide crazy impact protection."
"Impact protection is great, there's a good amount of bounce."
However, the court feel "sucks," is "lacking," or totally "non-existent."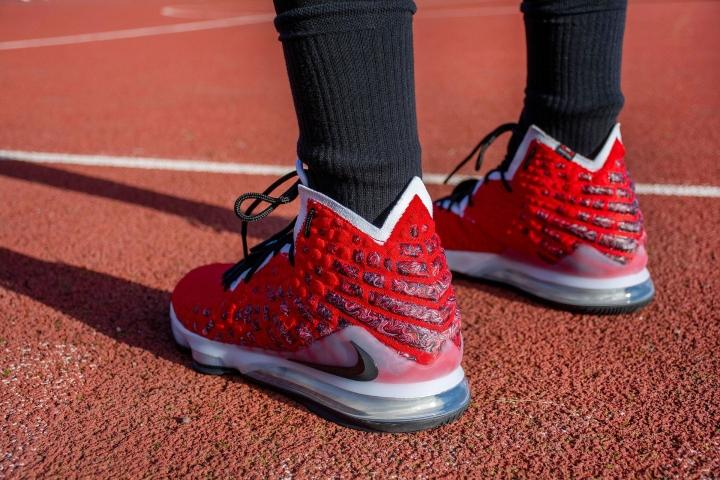 Too spacious toe box
According to half of the experts, the fit is "pretty solid" because the shoes "conform to your feet nicely." The other half complain about having too much room in the toe box.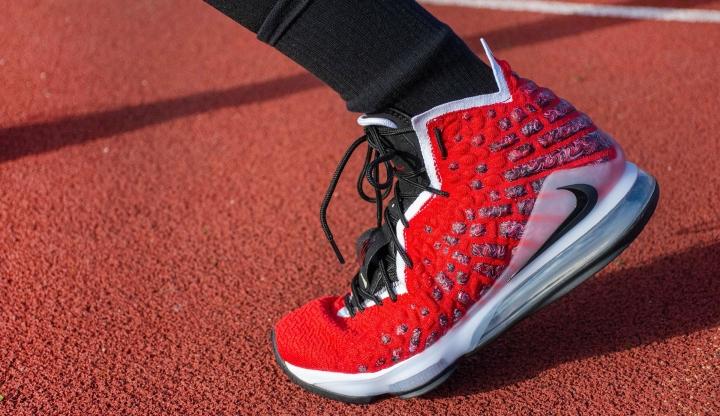 Materials feel nice in the LeBron 17
Players seem to love the feel of the shoe's Knitposite upper; they say it's "top-notch," "cozy," and "balanced" in the sense that there is flexibility and sturdiness in the right areas.
The reviewers also love the padding on some key areas, saying that it made the shoe more "comfortable" and that it just "gets the job done."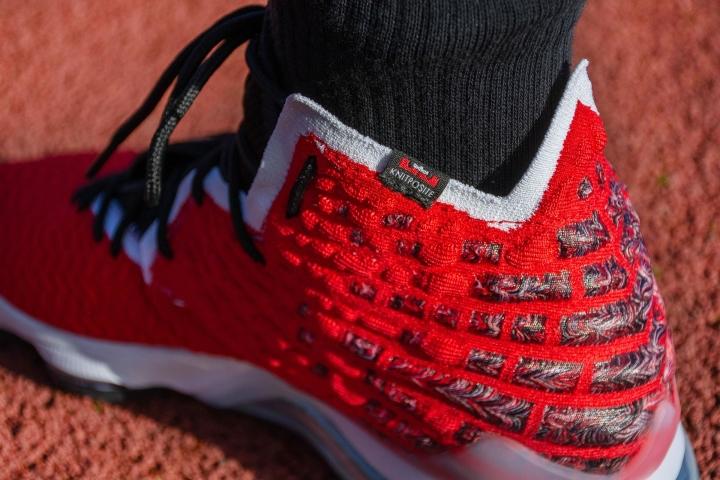 Support is inconsistent
Even if the shoe sits high because of its huge cushioning units, some players still say that it "keeps your feet locked down" and that these shoes "provide more stability on lateral cuts than previous LeBron models."
However, some expert reviewers report that the shoe "feels like you will roll your ankle in them." This casts doubt on the overall effectiveness of the shoe's containment mechanism.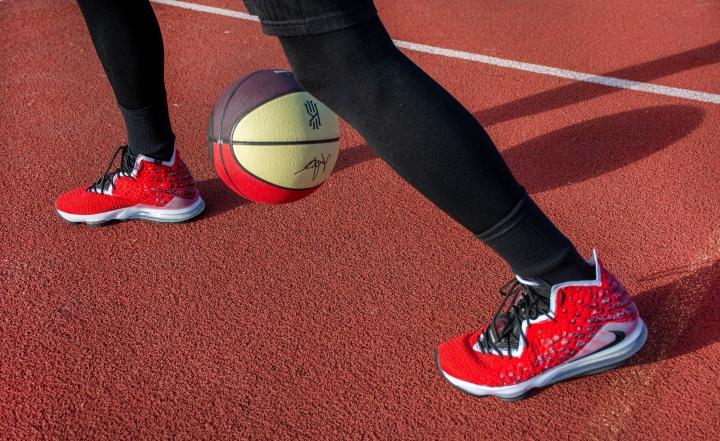 These shoes are heavy!
The LeBron 17 is even slightly heavier than the 16.
Nike LeBron 16 (men's): 15.59 oz (442 g)
Nike LeBron 17 (men's): 16.16 oz (458 g)
Even so, both still feel "pretty damn heavy." Although they concede that the weight seems to be part of every Nike LeBron shoe experience, experts still wish that the shoes were lighter just so they can play in them for much longer.
Nike LeBron is expensive!
Experts are one in saying that the LeBron 17 is "oooooohhhh!!! That's expensive!" They say further that its price is "steep" and leads to "pretty heavy damage" on the buyer's pocket.
Not durable enough for outdoor use
Many experts remain silent on the fitness of the LeBron 17 for outdoor use; those who had something to say are split. They worry that the "rubber will not last long" on rough and hotter outdoor courts.
Compare popularity
Interactive
Compare the popularity of another shoe to Nike LeBron 17: