The KD 13 is a better than average "mid" performance
basketball shoe
that gives a good range of motion as well as ankle support. There aren't a lot of visual enhancements that make this a "sexy" shoe like some of the other options but it gets the job done. It's a very dependable option I find myself frequently wearing on a regular basis.
Pros
True to size
Fits like a glove
Nice ankle support
Good grip on wood court
Lightweight
Easy to put on/ take off
Durable
No break-in period
Cons
Needs wiping for good traction
Narrow
Nike KD 13 review
The KD 13 and its design solve a lot of problems for the everyday basketball player. Most want some form of ankle support, something that is not excessively heavy or bulky and last has a good grip on the floor. For me, this shoe is a "go-to" when I hit the gym to get up shots or do skill work just for those reasons.
Who should buy the KD 13
The Nike KD 13 is a great option for anything inside, whether it is shooting around, playing pickup games, or even in basketball tournaments.
Who should NOT buy the KD 13
Look away if you:
need a basketball shoe for outdoor courts (the Nike Cosmic Unity is worth checking out)
are looking for shoes with excellent traction (the Lebron 18 model is praised for having a reliable traction even on outdoor courts)
have wide feet (see list of wide basketball shoes)
The KD 13 is satisfying to wear, really!
The KD 13 is true to size. It felt best around the forefoot with the cushioning and not so much noticeable around the heel.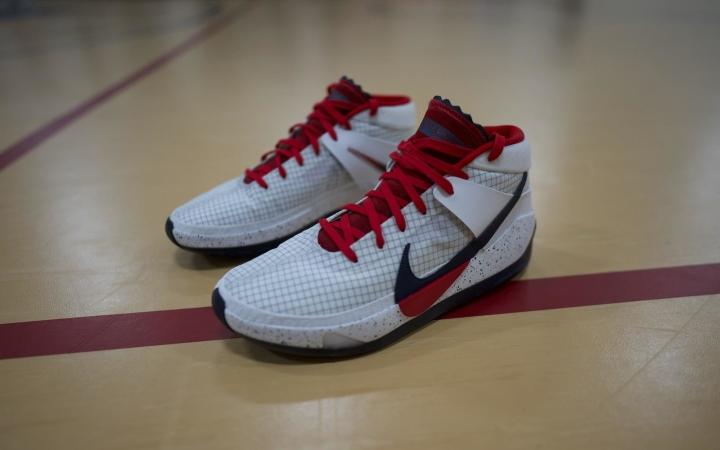 Nothing flashy, but it's ENOUGH!
The KD 13 hugs your foot just enough and has just enough cushion to allow maximum work. When playing in the KD 13 I did not feel any hotspots or stinging from the laces biting in the top of my feet, it felt great.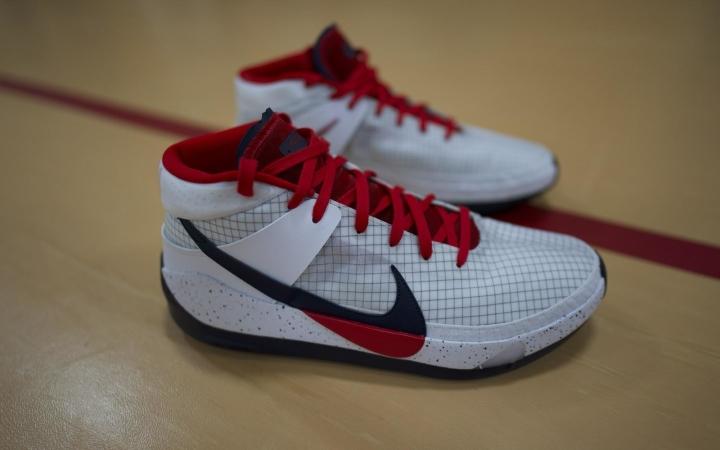 When it's game time, the KD 13 gets it done
KD 13 was very responsive and felt like your feet and shoes were united. Felt good playing when sprinting and with up-tempo games.
The outsole needs wiping after some time
KD 13 grip was played on an inside wood court and had good traction right out of the box. After playing a couple of days, like normal, it collected some dust so these will require some wiping after a while.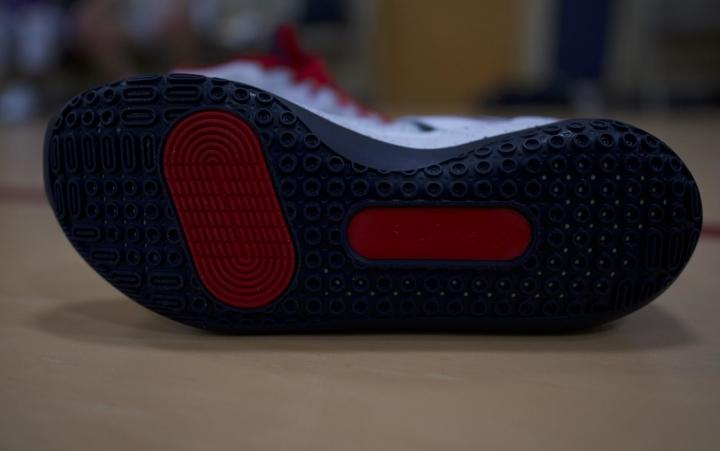 Zero heel slip in the KD 13
KD 13 allows you to tie the laces pretty tight without any discomfort. I experienced no heel slip and the toebox felt just right. Overall the lockdown is great in this shoe. The tongue of the shoe does occasionally slide around to the outside, but it's not bad or a nuisance.
No complaints out of the box
There was no break-in period for the KD 13.
The Nike KD 13 is light
KD 13 is a light shoe overall and that is likely attributed to the use of lighter mesh material on the upper. Usually, the lighter materials tear easily but this has held up pretty good.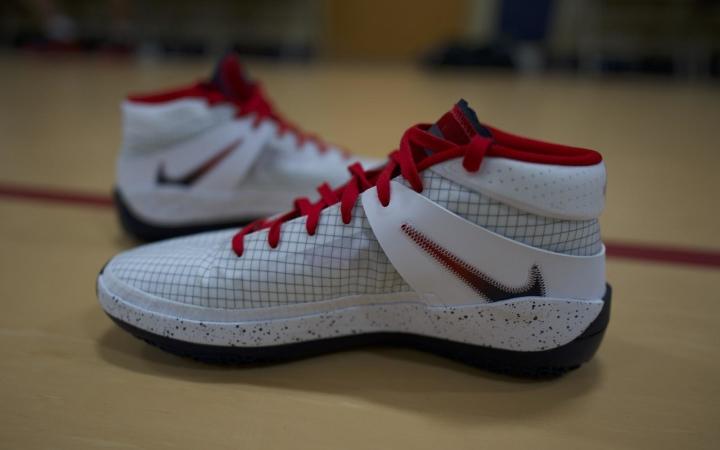 The shoe is holding up very well
After playing in the KD 13 for a couple of weeks, there haven't been any excessive signs of wear. The upper still looks clean and the toe of the shoe is holding up very well.
No issues with breathability
KD 13 has more mesh material which kept my feet from feeling hot. It was also a little thinner so that helped with the breathability.