As far as performance is concerned, this shoe is nothing ground breaking as far as Nike Frees go. If you've worn Nike Frees in the past, this is going to feel quite similar.
Yes, they've made some tweaks but it's still part of the same family and general feel will be pretty similar to what they've done in the past with this particular line.
Basically what Nike are doing is, I think, they're trying to get rid of the whole 3.0, 4.0, 5.0 system. We have the Nike Free Run with a mesh upper and we have the Nike Free Run Flyknit with of course a Flyknit upper.
Obviously the Flyknit variation does cost a little bit more. But I will argue that Flyknit is a little bit more comfortable and more attractive in my opinion.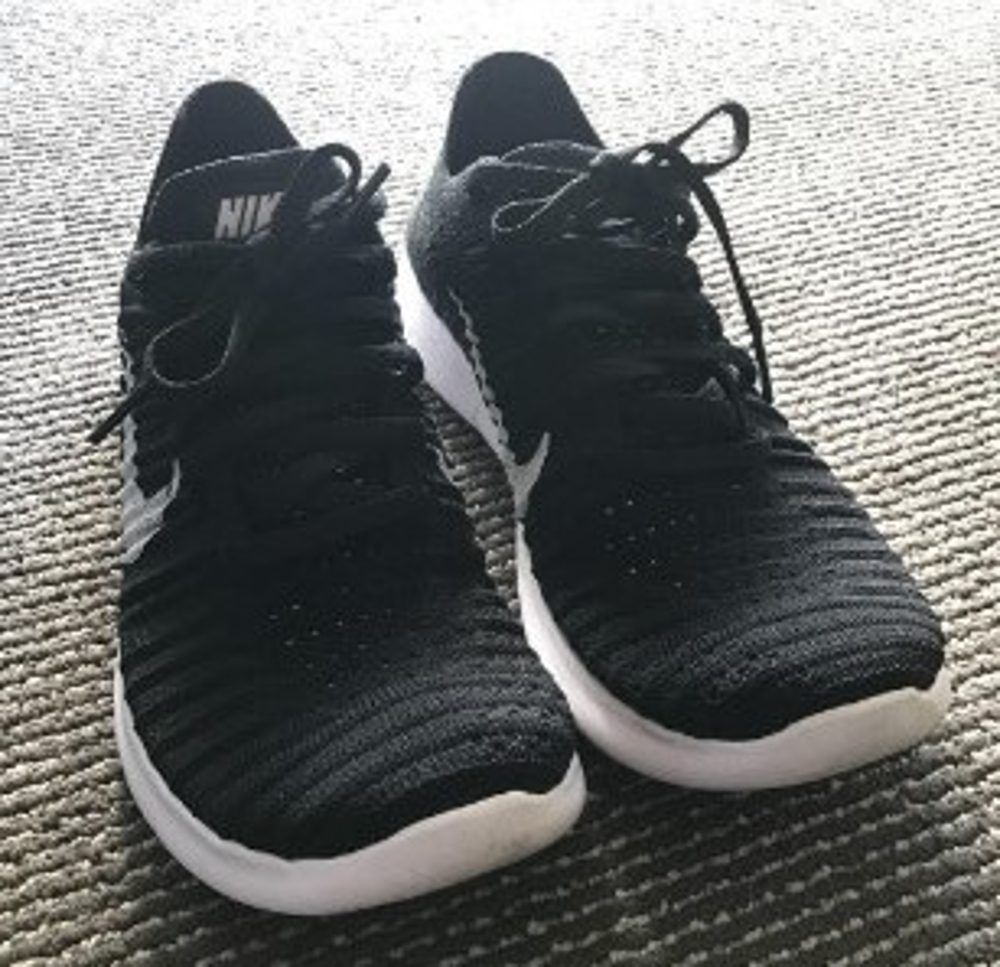 The Upper
The actual upper itself is really nice and it's one of the more pure Flyknit uppers that we've got from the brand.
Talking about the previous versions, although I didn't wear the last Flyknit 4.0, I wasn't crazy about the fit as the shoe had a little bit of a sloppy feel in my opinion.
Well, I don't get that same sensation with this particular iteration.
The upper in this version has a one-seam Flyknit upper with the only seam being on the medial side, where it pretty much doesn't matter.
So the actual completely seamless Flyknit construction is pretty impressive and I'm not sure how they managed to do this.
Breathability
The top part of the upper is very stretchy and elasticated and does have the little perforations making the breathability very good. Then you have that same kind of stripe design that you see on some of the new training models in the Nike Free line.
The stripes are a little bit more structured in terms of side-to-side stability but still are going to maintain a good level of flexibility in terms of how your foot's actually going to bend in the shoe, which is very nice.
The stripes get thicker and thinner in between with some perforations as well with the Nike swoosh painted on.
It does have a traditional kind of running shoe layout in terms of having a tongue in the middle.
The upper is reinforced with Flywire cables that run from the base of the sole through the actual Flyknit construction and then attach directly to the lacing system.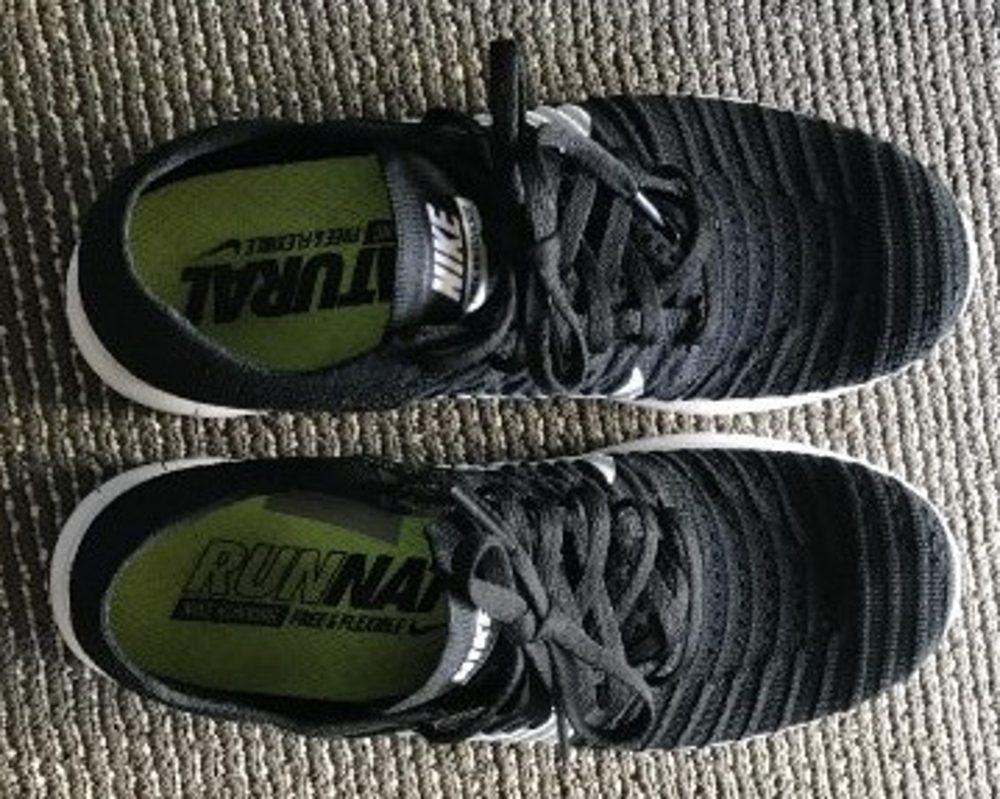 When you pull the laces tight, they pull on those cables nicely and secure your midfoot.
As you would expect in a pair of running shoes, the forefoot is left free so your foot can freely expand when you actually plant.
As far as the heel area is concerned, there's no structure which I really like the feel of in terms of comfort.
It's a little bit higher on the back which is not a bad thing either since the lockdown is actually pretty good. The liner is straight up Flyknit as well with no added layers on the inside or outside of the shoe.
Stability
Again, this is a straight up running shoe, but if you're planning on making quick cuts and change of direction you're not really going to get the stability from the upper especially in the heel and forefoot area just because there isn't any structure.
Actually there isn't supposed to be any stability because this shoe is designed pretty much for running in a steady pace in a straight line and that's about it.
The Insole
The insole is pretty much the same with a mesh liner on top and it's just an ortholite foam material. It's fairly thin but still provides a kind of soft plush sensation that you would expect from an ortholite insole.
The Outsole
The Nike Free RN Flyknit features the new Nike Free outsole.
Based on my experience running in this shoe, the outsole is definitely softer and does have a more significant amount of cushioning underfoot which, depending on your preferences, you may or may not like.
But if you want that super kind of minimalist feel, maybe the Nike Free line isn't the best option anymore. Again, if you're planning on making quick cuts and change of direction there's nothing that's going to grip the ground for you.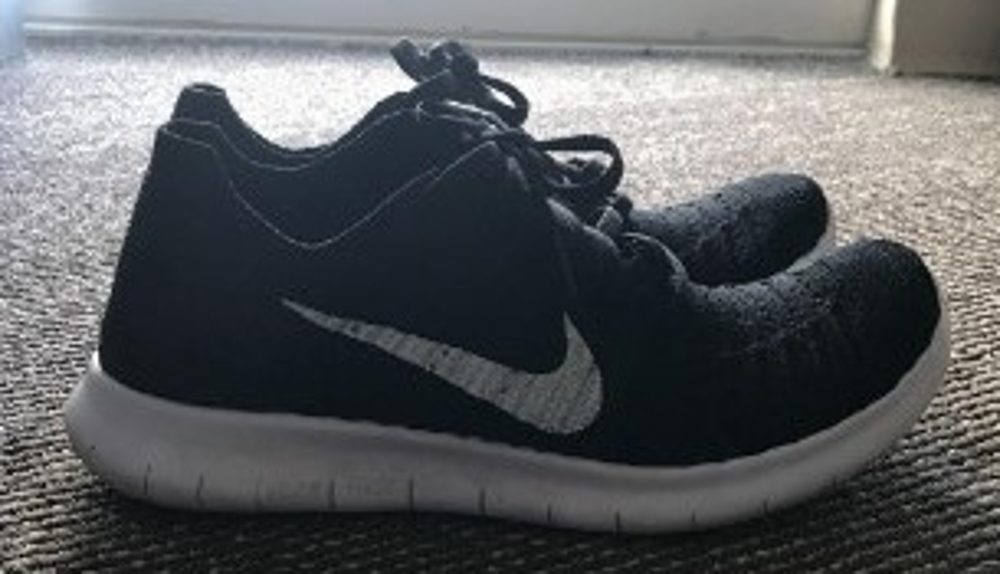 The outsole, again, is a completely new redesigned Nike Free outsole where they basically have a kind of triangular cutouts as opposed to the regular ones.
Like any new Nike Free product, they're saying this is the most natural, the most flexible and the best variation of the Nike Free outsole that we've had.
Aside from the cushioning difference, you're not going to notice a difference when it comes to the flexibility and general feel of the outsole in comparison to previous models.
If you've worn Nike Frees before, these are going to feel very familiar to you. The rounded off heel is supposed to allow for a more natural running motion.
Honestly, it's one of those things that don't feel different when you're actually wearing them.
The bottom is pretty much just straight-up foam with no real extra grip because the shoe is made for steady running in a straight line.
It features some rubber placements in the high-wear zones at the every back of the heel and then at the very tip of the toe and that's it.
Offset
Like I said before, Nike are trying to get away from the 3.0, 4.0, 5.0 lines, this iteration is the only variation that's available right now.
It features 8-mm offset meaning your heel sits higher eight millimeters higher than your forefoot.
An 8-mm heel-toe-toe drop is not particularly flat and not necessarily kind of the majority of running shoes that tend to have a 10 to 12 mm offset.
For most people the Nike Free RN Flyknit is still going to provide that more kind of low profile barefoot sensation.
Weight
As for weight, these are pretty light as far as running shoes go but pretty much the same as the previous Nike Frees.
The men's size 10 weighs in at 8 ounces exactly the equivalent of 227 grams. Again, in comparison to previous Nike Free models, this version is pretty much the exact same weight.
That's pretty much it as far as the actual layout of the shoe is concerned. If you want a very simple Flyknit upper with that Nike Free bottom, this is what you're looking for.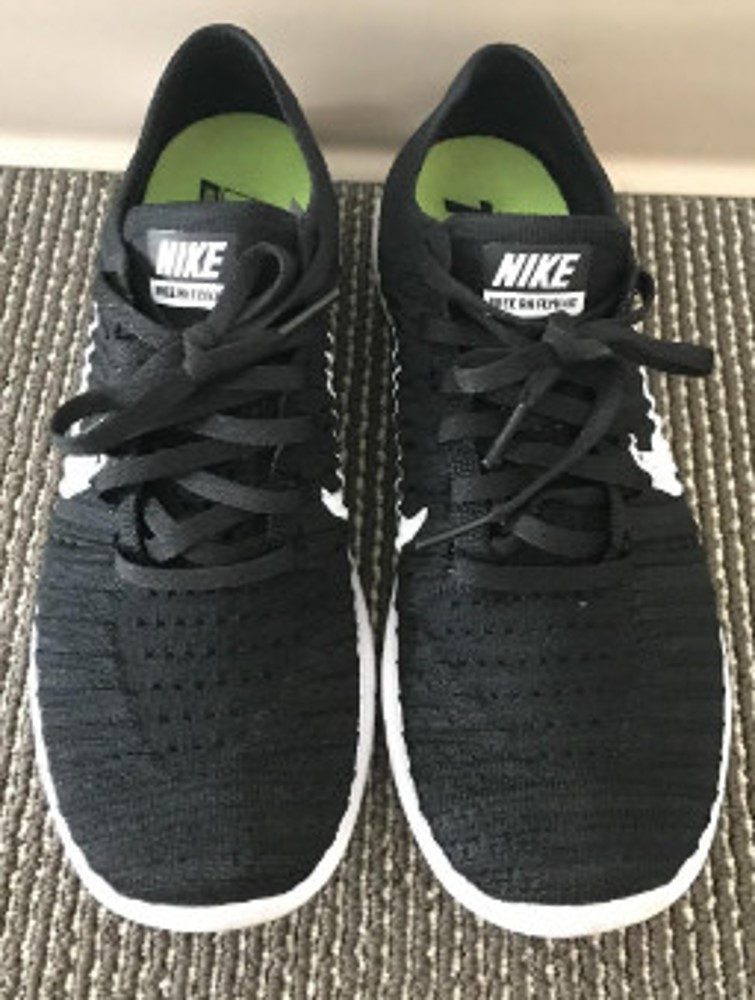 Again, this not a training model and it's a shoe you should buy with the intention of either jogging in or wearing casually.
It has a retail price of $130 which is not particularly cheap and not overly expensive either. You get that Flyknit upper that really does feel super comfortable and the new Nike Free outsole.
So if you're looking for a comfortable, lightweight flexible pair of straight up running shoes that you can also wear casually, the Nike Free Flyknit is definitely one of those shoes that you may want to learn a little bit more about.