You can run long in these if you want, but I would not recommend it. These shoes perform. They just don't perform at long distances. If you're looking for a shoe that will provide you with everyday comfort and use, that you can throw in every now and then for speed work, GET IT. You'll love it.
Pros
Nice feel
Great look and style
Comfortable
Feels fast
Awesome fit
Amazing all-day comfort
Cons
Not for daily running use
ZERO support
Poor outsole durability
Nike Free RN Flyknit 2017 review
Yes, I ran a marathon in these shoes. Yes, I was not very smart for doing so…
From my not-so-good experience during the marathon to my everyday use of these shoes now, here's what I experienced over the past year of wear. We all love shoes right? Well here are some details and info on the makes this shoe great.
This shoe is just cool. The main reason I got this shoe initially was because of its look. It just is eye-catching and fun. As you take it out of the box, you notice a couple of other qualities. It is light, and it is flexible. All you Free fans will be very familiar with these two high points.
The knit material is awesome!
As you begin to check out the upper, you will see that it's the highlight of the shoe.
The knit upper fits like a glove and is greatly flexible. They have also done a solid job with integrating the FlyWire lace system to bring some sense of support on the upper.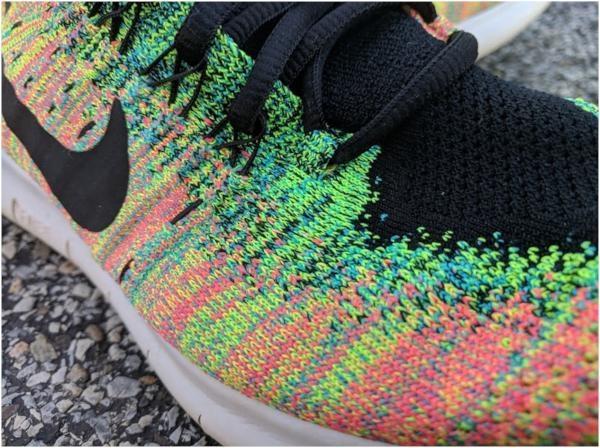 Snug and highly recommended for warm days
The lacing system is great and allows for a snug fit, as well as bringing support to the highly flexible upper. These are great for hot temperatures. The breathability is solid and is highly recommended during summer days.
Great cushion feel in the Free RN Flyknit 2017
The midsole is a solid part of the shoe as well. It brings a great cushion feel when walking and running. As you move around in these, you will feel a mild arch that gives support which is a much-appreciated feature.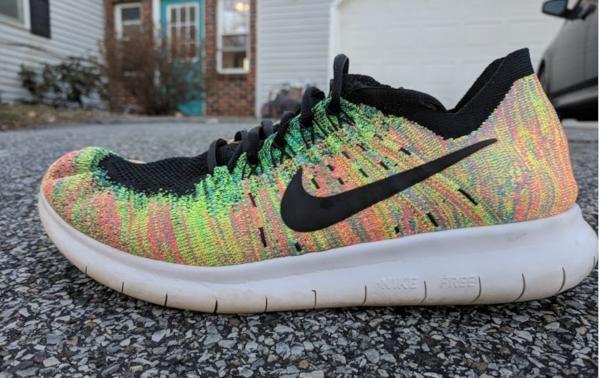 The Nike Free RN Flyknit 2017 brings an 8mm drop like the previous models which was right in my sweet spot. As you know, these are F. The flexibility and the soft cushion bring a very comfortable mixture.
This outsole is solid for mobility
In 2016, Nike Free RN models were given this outsole; in 2017 the same outsole was continued. This outsole is solid for mobility. The groves allow for mobility in any direction.
On the negative side, the stones often get caught in the outsole. You have to make a habit to take them out before each run. Also, the elimination of hard rubber brought on faster wear which is my biggest issue. The 2017 wear is notably better than the 2016 but still, not great.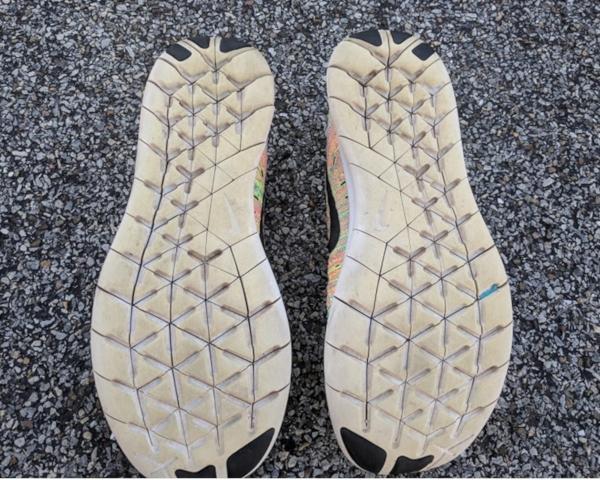 It brings a great feel to the road
So, "the feel" is usually the most important quality when I look for a great shoe. I have been an owner of Nike Free shoes for over 10 years. It is hands down "the best feel shoe line" for me.
I love the way they allow you to connect with the ground. The feel of this model falls right in line as previous. This shoe brings on a sense of connection to the body. It has a very snug, sock-like fit which allows your foot to move unhindered in any direction.
It allows your foot musculature to work and therefore strengthen. In simplest terms, it feels like cushioned-barefoot.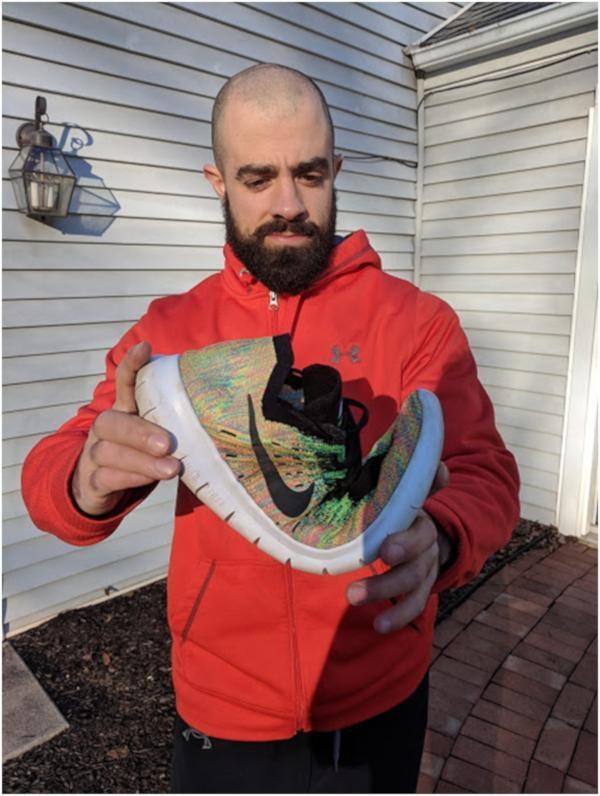 The shoe brought on a solid experience the first 1-3 miles. See, your foot must work in order to perform in these. Your muscles work a lot, and after about 3 miles, my feet begin to fatigue, and then these shoes feel sloppy with running.
If you have any pronation tendency more than mild, DO NOT get these shoes. You will feel very uncomfortable. These are for a neutral runner. If you are using them just for casual wear, that's another story.
The feel was best for me with just walking. It feels like a cozy slipper - I love it!
Performance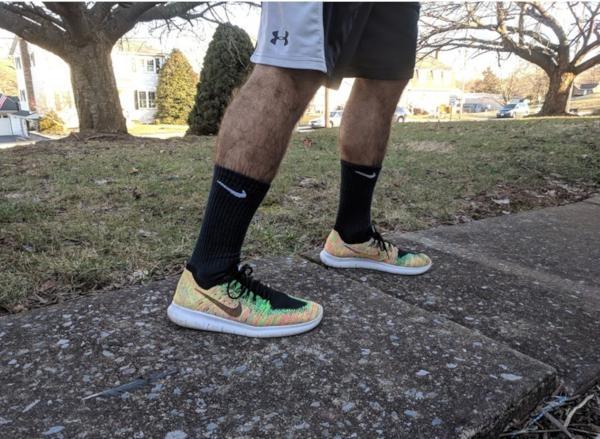 As a tool, these are very high performers. In running, we need to have great foot strength. These shoes help develop that.
These perform perfectly under short, fast-paced runs/speedwork. They bring high speed and high mobility. I love to use these for speed work and have come fond of them for strength training as well.
These are great for off days as well. The cool thing about these is you can wear them casually and still be improving yourself. Everyday walking in these will develop strength in the foot. When I wear these, I feel better while running - It's awesome!
Use
I love it the best currently for casual wear - super comfy
Speed work tool
For neutral runner - great for 5k's
Overall
This shoe will always be dear to my heart, as it's the shoe I wore for my first marathon. I have come to view this as a great shoe as long as it is used appropriately. It is not for marathons but is loved by me for daily casual wear.