With dreamy comfort and glove-like fit, Nike Free RN 2018 is perfect for all-day wear. It's
a minimalist shoe
- has low stack height and offers ground feel, which means you might need time to adjust to it. For those who enjoy the minimalist touch, it's perfect for shorter easy runs (up to 10 miles).
Pros
Extremely comfortable
Easy on/off
Offers lateral stability
Great for all-day wear
Excellent ground feel
Fits like a glove
Cons
Small stones get stuck in the outsole
Difficult to clean
Nike Free RN 2018 review
The Nike Free RN 2018 was love at first sight…well not exactly. I had never run in a pair of red shoes before (at least it won't show the dirt!), but they were extremely comfortable when I tried them on, even on a concrete floor.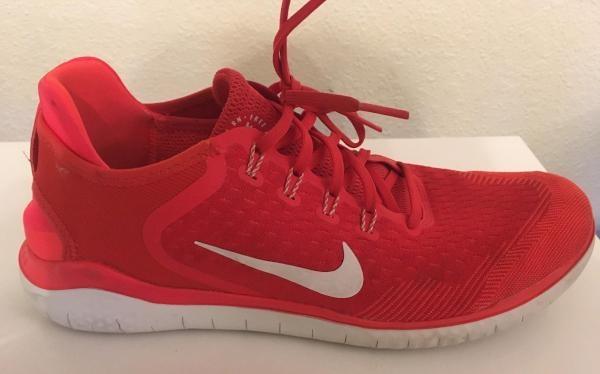 Background
I used to kid my wife about her red Nike Free shoes. But, in time, the color kind of grew on me. It's still a tad bright for my taste, but my kids love them on me!
My first exposure to Nike RN line was the Nike Free RN Motion Flyknit 2017, which was comfortable and included a higher elastic band that ran up into the ankle.
The shoe struck me as a total breakthrough in running shoes, and they felt great on my feet. The radical design included a large eye-catching velcro strap that made me a little self-conscious when I wore them out in public.
The real test came when I took them outside on the roads. While the shoe was comfortable, it did not provide the kind of lateral stability I need for my calf, which was recovering from an injury.
Over time, I had to stop using them, and my calf recovered. I hoped that the 2018 model would offer better stability that would not aggravate my calf.
Like the Flyknit 2017, the 2018 was also very comfortable to wear around the house. I found them to be much more comfortable than the sandals I usually wear around the house (our entire house is wood floors).
Eventually, I was ready to take them out on the roads—where the results were a little mixed. For the first mile, my feet loved the traction and control. The low stack height gives you excellent ground feel.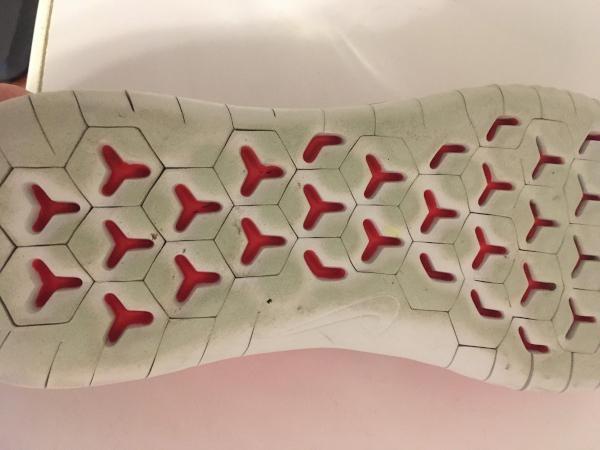 However, after about mile 2, my calf and lower leg definitely had a different story to tell. While these shoes appear to have a secure midfoot lockdown (something that plagued the Altra Escalante), I think it lacks the overall lateral stability of a shoe like the Saucony Kinvara.
By the third mile, my feet started to say "That's TOO much ground feel...give me more cushioning!" I think these can be great shoes for a nice 20-minute jog, but I cannot see using them on longer runs of 5 miles or more.
Comfortable upper
This shoe features one of the most comfortable uppers I have ever worn. It fits like a glove, and I would not change anything about it. The laces were also nearly perfect—not too long, and slightly stretchy.
I prefer a low stack height
Another pro is the low stack height, which can be hard to find in today's shoe market. The stack height is actually so low that when I ran on my normal route, I caught the end of the sidewalk, which had never happened before.
Easy on and easy off
Another plus of the RN 2018 was the heel, which includes an elastic band strap that goes through a loop. It actually works as a handy pull tab, which allows you to quickly pull the shoes on and off, especially if you want to use them as indoor-only shoes.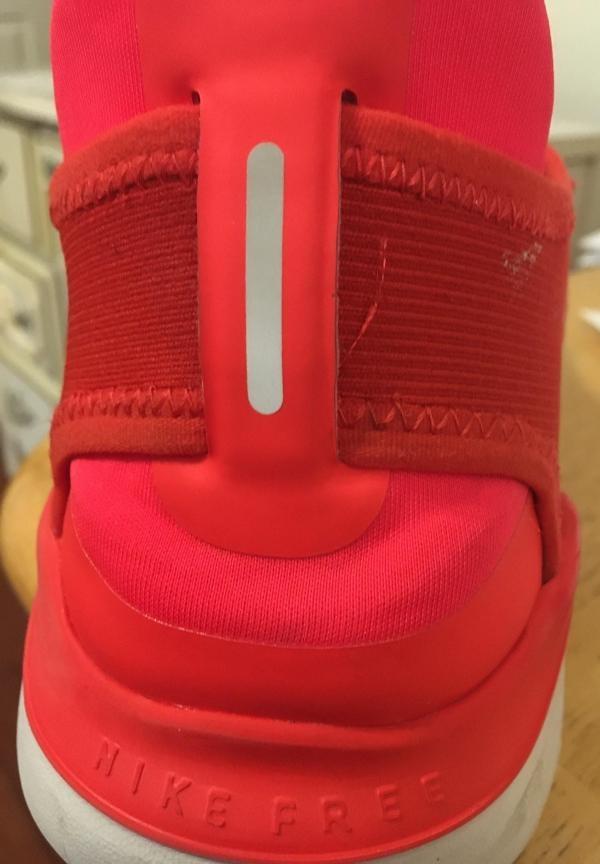 Outsole traps stones and dirt
As you might expect, the unique bottom easily traps small rocks and gravel and did so every time I ran in them. I have stayed away from trails, but I did sometimes run on soft ground on the side of the road.
DIfficult to clean
My feet immediately noticed the difference, which made me wonder how they would fare as a trail shoe. However, it was difficult to clean them, because the dirt would become clogged deep inside the groves.