Verdict from 17 experts and +100 user reviews
7 reasons to buy
A stretchy polyester yarn makes up the upper unit of this running shoe and it effectively delivers breathable support for the foot.
Many reviewers greatly appreciated the flexibility that the 4th version of the Free Flyknit has to offer.
The different designs and color schemes placed a lasting positive impression on those who tried it.
The underfoot comfort is precise and the cushioning is effective.
Reviewers thought that the rounded heel worked pretty well because it encourages a more consistent stride.
The Flywire integrations to the sides work really well to enhance the fit.
The Nike Free Flyknit 4.0 feels light and fast.
2 reasons not to buy
The complaints for this running shoe stem from its initially inconsistent flexibility, though over time the full flexing capability of this shoe will stand out.
The mild arch support wasn't very well-received because some runners felt they deserved more underfoot cradling from this running shoe.
Bottom line
The Free Flyknit 4.0 from Nike is actually one of the most popular running shoes on the market. Many tried it out and felt the comfort, the cool design and the consistent fit that it presented. It is a neutral running companion that offers mild underfoot support, as well as responsible durability.
Tip: see the best running shoes.
Our reviews
The Nike Free Flyknit 4.0 is a great looking shoe. It combines a seamless upper with multiple colors with a sleek, low profile. I would consider the 4.0 a pseudo lifestyle shoe because of all the people I see wearing it while I'm out and about.
The knit pattern really stands out, and looks great while going for a run, or grabbing a bite to eat. It's no surprise that Nike has continued to make shoes that look very much like it.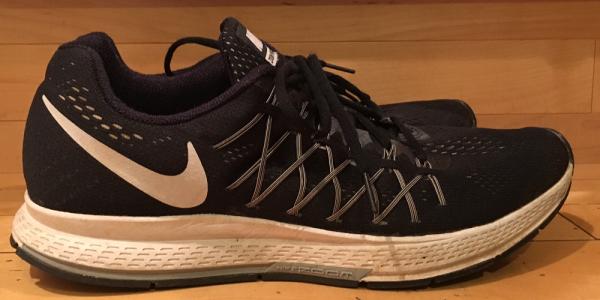 Fit
Because of the Flyknit material, this shoe can be bought a tad bit small but will still fit fine. The Flyknit really stretches to fit your foot and is extremely comfortable once it breaks in a little bit. When I went shopping for a pair of these, they only had a half size smaller than my usual size in the color I wanted.
I decided to try them on, and although they fit a little snug, I decided to keep them. A week or so later, the Flyknit had stretched out to accommodate my foot and I had that sock-like fit that I wanted for this shoe.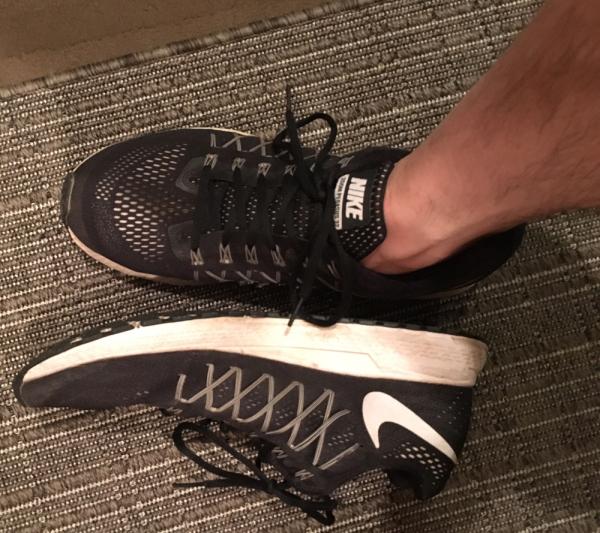 Also, the back of the shoe really locks your foot in and doesn't allow for any heel slippage. The Flyknit 4.0 is a snug fitting shoe that has a great fit due to the Flyknit upper.
Price
Anything that Nike makes with Flyknit usually has a higher price point. The Flyknit 4.0 has a retail price of $165 CAD, and while that is a bit high, I believe that it's worth it for the shoe that you get.
It is a very versatile shoe and the Flyknit upper is a great addition. If not for the Flyknit upper, then the most I would pay for this shoe would be $120 CAD. The free midsole is lacking in cushioning compared to Zoom and Air.
Performance
Like any Nike Free Flyknit 4.0 is an extremely flexible shoe. It's flexibility makes it feel as though you are running with barely anything on your foot.
Combined with the sock-like fit and feather like lightness, this shoe truly exemplifies barefoot running. Don't be fooled by the "barefoot running" advertising however.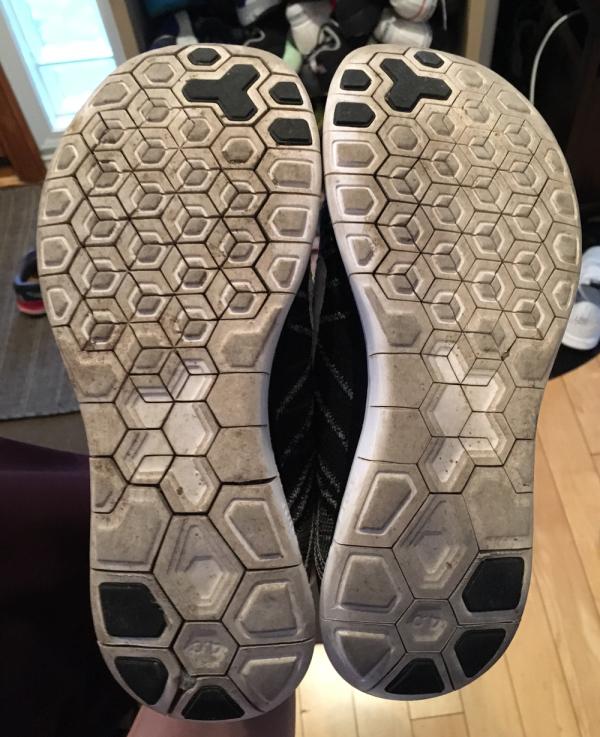 This shoe has enough cushioning to get through those daily runs, unlike some other barefoot running shoes.
The Flyknit 4.0 is also a fairly comfortable shoe. While not as cushiony as the Zoom or Air midsoles, the Free midsole provides adequate cushioning that should last quite a while.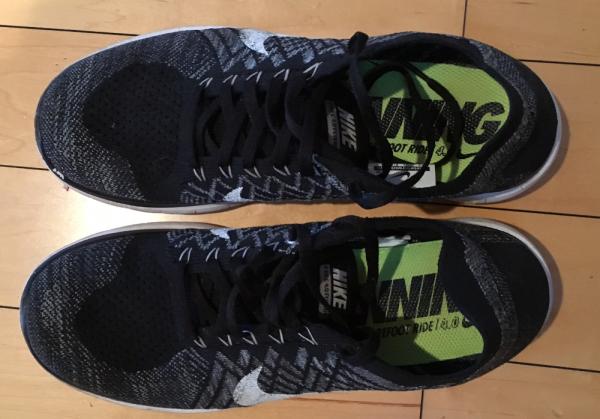 However, I personally found that this shoe isn't super responsive while I was doing some speed work with it. Nevertheless, the Free Flyknit 4.0 is a well-performing shoe for various purposes.
Conclusion
The Nike Free Run Flyknit 4.0 is a sharp looking shoe that combines fashion with functionality. It is very lightweight and has a flexible midsole that makes it ideal for many different kinds of athletes.
The Flyknit upper is amazing and stretches to fit your foot like a sock.
Good to know
The Nike Free Flyknit 4.0 is a running shoe that delivers a comfortable coverage and a performance that's reliable and consistent. Appealing color schemes are integrated into this shoe, so the runner gets more aesthetic flair when wearing it. It looks cool and it feels very responsive when taken on the roads.
The upper unit uses a material that resembles a woven cloth. It's durable, breathable and very comfortable to the skin. It doesn't restrict natural movement, so the foot is allowed more flexibility even when wearing the shoe. A snug, but secure fit is handled by the Flywire cables, which connect directly to the lacing system.
The mid-sole system utilizes a foam unit that's soft, responsive and flexible. It has a low-profile height, so it doesn't limit the movements of the foot. Still, it is able to deliver sure underfoot support that's consistent and efficient. The 6mm drop and a rounded heel enable a more natural striking of the foot. This version has more cushioning than the Nike Free Flyknit 3.0.
On specific areas of the outsole is a durable rubber material that's made to provide protection against wear and tear. Traction is also a part of this unit's purpose. Natural flexibility is handled by hexagonal flex grooves.
When looking at the outsole layer, one can definitely notice some durable rubber placed in critical areas where wear and abrasion are most likely to appear. Aside from delivering protection, this rubber also provides traction over the surface.
Hexagonal flex grooves are cut all over the sole unit's external surface. These grooves allow the platform to move according to how the foot flexes, so natural motion is actually being encouraged.
Waffle pistons are observed in specific sections of the outsole. They give some bounciness to each step, making sure that the foot's landings and the liftoffs are well-cushioned and supported.
The Phylite mid-sole material is a responsive yet durable foam unit that serves as both the underfoot platform and the outsole unit of the Nike Free Flyknit 4.0. It is not heavy, but it is able to provide sure support for the underfoot. It's 40% rubber, so it stays strong even after many uses.
The lightweight Flyknit upper technology is one of the most breathable fabrics when it comes to running shoes. It allows air to seamlessly enter the shoe to keep the foot cool and dry. Its woven-cloth-like quality doesn't irritate the skin, so it stays comfortable at all times.
The Flywire cables are connected directly to the lacing system. When the shoelaces are adjusted these cables follow suit, making sure that the upper unit is able to wrap around the foot in a snug, but secure manner.
A molded sock liner follows the natural contours of the foot. It supports the underside of the foot, keeping it in place and maintaining constant cradling, even for the arch.
Rankings
How Nike Free Flyknit 4.0 ranks compared to all other shoes
Popularity
The current trend of Nike Free Flyknit 4.0.