3 Best KEEN Hiking Boots in 2023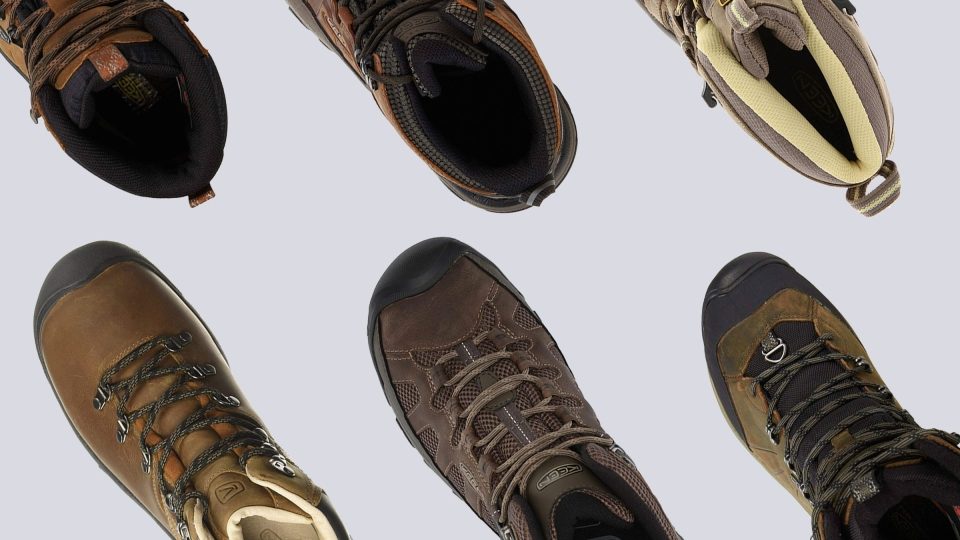 We earn affiliate commissions at no extra cost to you when you buy through us. Why trust us
KEEN—This footwear company needs no introduction! Makers of amazing outdoor kicks, particularly sandals, this brand puts out incredible hiking boots that go against the current design-wise.
We've tested KEEN hiking boots to come up with our top picks based on our own evaluations. We passed across trails and hiking routes in them to personally judge which ones belonged to the major league. This is the place to be, whether you're looking for the lightest pair, a boot that crushes miles in the cold, or a KEEN hiker that inspires confidence in every area.
Best Keen hiking boots overall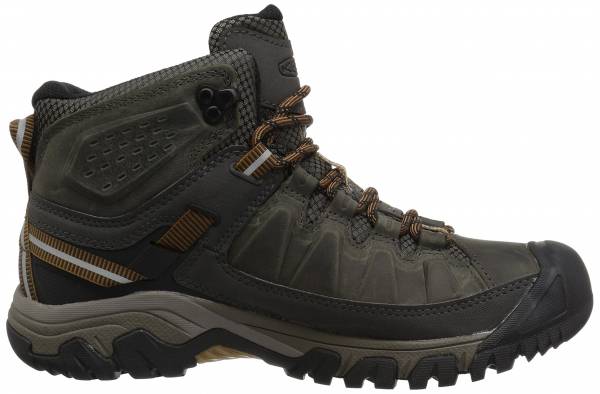 What makes it the best?
The KEEN Targhee III Waterproof Mid leaves the other KEEN hiking boots behind when it comes to trail excellence. At 17.8% lower than the standard cost of $145, we are spellbound by the competence of this hiking boot in all our expeditions. Also, it is waterproof so more reasons to love it!
Our ankles received relentless support from the mid-top collar of this hiker. We experienced no sort of ankle pivoting even from careless stepping on steep and rugged courses, the Targhee III Waterproof Mid took care of our balance. While it is so reinforcing, we appreciate that it doesn't hold us back in our movements, as well as our pace. It doesn't look like it but it has a light and flexible build.
On the other hand, one concern that surfaced during our adventures is the inadequate air circulation inside the boot. We found our toes sweating during high temperatures. For your tropical hikes, we recommend checking out more breathable pairs.
Pros
Lightweight
Excellent ankle support
Offers comfortable feel
Flexible
Budget-friendly price
Laudable warmth
Excellent grip on various terrain
Short to zero break-in period
Commendable toe cap
Cons
Unsatisfactory waterproofing
Lack of breathability
Restrictive fit
Poor quality
Full review of KEEN Targhee III Waterproof Mid
Best leather KEEN hiking boots








































What makes it the best?
The leather upper of the KEEN Pyrenees is not something to be downplayed, as we affirmed on our lab and hike tests that it's the star of this KEEN pair. With that, we declared it the greatest leather boot from the brand. Resistance to water and abrasion go hand in hand with this material, so our feet are 100% protected.
Not one drop of water got into this hiking boot when we crossed ankle-level rivers. Regarding endurance, we couldn't ask for more in this hiking boot. The construction is very solid so the Pyrenees didn't obtain any damage from anything that came our way during our adventures. The boot also faced our Dremel in our lab and to simplify, the toebox and padding scored 5/5 and 4/5 in durability, respectively.
Normally, we'd go for outsoles that are on the soft side if we like optimum traction. Since Pyrenees' outsole is 92 HC hard and only 4.5% harder than the average, we confirmed that it clutches onto dirt and mud like there's no tomorrow, sparing us from sliding mishaps.
On the other hand, due to the boot's massive size, the rigidness of this boot didn't shock us at all. We bent it using our digital force gauge, and our tool got us a resistance of 47.2N, meaning the boot is 6.8% stiffer than most. Keep this in consideration if you are more interested in flexible boots.
Pros
Premium nubuck leather quality
Top-notch waterproofing
Tons of impact protection
Surprisingly soft cushioning
Excellent stability and support
Very wide, accommodating toebox
Convenient lacing system
Cons
Too bulky and heavy
Tongue edges dig into shins
Lacks traction for mud, ice, and snow
Full review of KEEN Pyrenees
Best Keen hiking boots for summer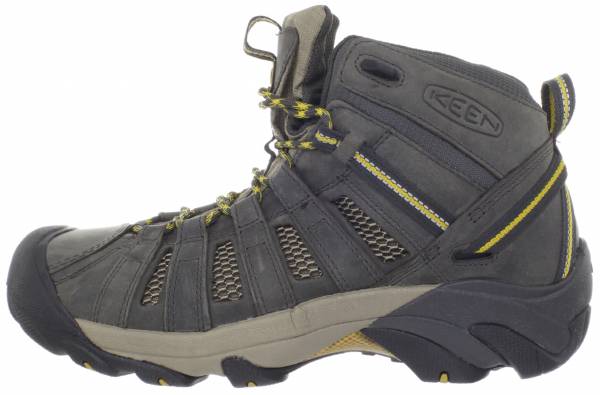 What makes it the best?
The KEEN hiking boot we deemed incomparable during dog days is the KEEN Voyageur Mid. With this hiker, the perfect way to summarize the status of our feet after confronting long outdoor journeys is refreshed. Thanks to the visible perforations on the upper, the superior air flow is acquired.
The great news about the Voyageur Mid is that we can submerge it in pools of water without being bothered as its breathability promotes the fast drying of the upper. Complementing the freeing sensation of the breathable confines of this champ from KEEN is a generous toe space. We found that there was enough room for wide footers to fit in and for our toes to splay.
Traversing on either muddy pathways or loose soil is also something we regard easy in this hiking boot. We discovered that it has a powerful grip on various surfaces, allowing us to avoid slipping dangers. The snag we hit is the brittle outsole which we found to have worn out quickly. Skip this pair if you look forward to longlastingness.
Pros
Accommodating fit
No need to break in
Excellent traction
Lightweight
Sufficient ankle support
Laudable breathability
Quick drying
Versatile
Cons
Sole wore out easily
Insufficient underfoot protection
Sole peeled off
Causes bad blistering
Full review of KEEN Voyageur Mid
Comparison of the 3 best KEEN hiking boots
| | | | | |
| --- | --- | --- | --- | --- |
| Best | | | | |
| CoreScore | | | | |
| Users rating | | | | |
| Experts | | | | |
| Best price | | | | |
| Ranking | | | | |
| Popularity | | | | |
| # of colorways | | | | |
How we test hiking boots
We at RunRepeat delight in serving honest and objective reviews on the best KEEN hiking boots. Here is how we do what we do:
Trail boots from KEEN aren't always cheap. That said, we buy all of them using our own money to give ourselves the freedom to create insightful and unbiased reviews.
Every KEEN boot we test thoroughly. We hike in each pair to gauge its best qualities and to determine the category under which it excels the most.
We report all the recorded parameter measurements and values of our tools and we relate them to our observations in wear tests. We also cut the shoes open in our lab and analyze even the tiniest detail present.