If there's one shoe we could recommend to those new to the running scene, it would be the Brooks Revel 4. It's a no-frills daily trainer that surprised us with its good response, top-notch comfort, and grip (both on wet and dry pavements). And like a true Brooks, it's very durable so expect to run hundreds of miles before retiring them in your closet!
Pros
True to size
Secure lockdown
Responsive
Great ground contact
No break-in needed
Lightweight
Excellent grip for the roads
Durable
Brooks Revel 4 review
Plain and simple, the Brooks Revel 4 is boring, which is not necessarily a bad thing. The shoe can do it all and maybe the best shoe on the market for beginner runners. It offers good protection, decent grip, and excellent comfort.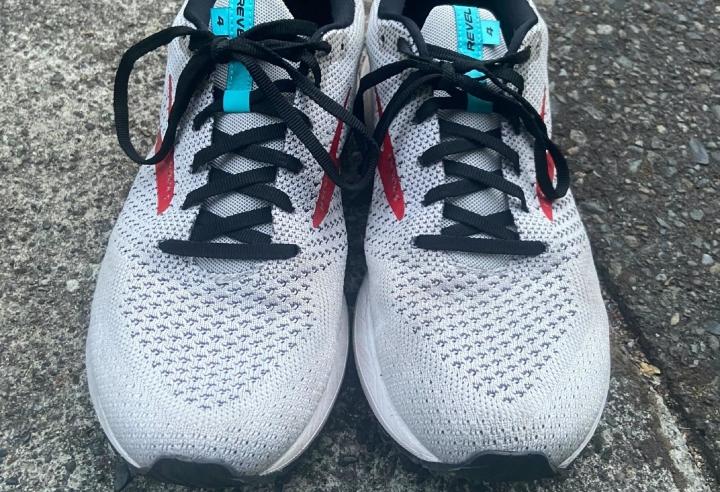 The shoe is nothing fancy and doesn't offer groundbreaking technology but it is dependable and will perform every task you demand of it.
With all these considerations, this is not a bad shoe to throw into your rotation.
Who should buy the Revel 4
Buy the Brooks Revel 4 if you are looking for a reliable shoe that can do it all such as daily miles, gym workouts, or casual wear.
Who should NOT buy it
Don't buy the shoe if you:
are looking for a race day shoe that will get you to that PR (consider the fast and bouncy Hyperion Elite 2)
prefer a maximalist feel (in this case, check out the Brooks Aurora-BL)
True to size with extra wiggle room for my toes
The fit of Brooks shoes is something I have always been impressed with. The fit of the Revel 4 is true to size. I wear a size 11 in almost all shoe brands and this one is no different. The shoe fits my feet, offers a secure lockdown, and still allows extra wiggle room for my toes.
Brooks offers this shoe in many different widths, they have normal, narrow, wide, and extra-wide. I usually have a wider foot than usual, however, the normal size fits me perfectly.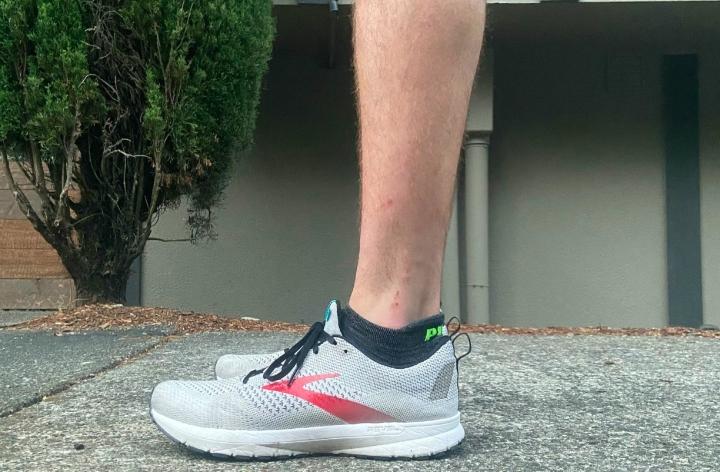 Responsive and great ground contact
The ride of the Revel 4 is exactly what you expect for a Brooks shoe it is more responsive than cushion and allows you to have a ground feeling sensation. In other words, if you are a Hoka fan, the Revel 4 is not for you.
It does offer the bouncy feeling of the Hyperion Tempo or the Saucony Endorphin Speed, but it is not designed for that purpose. It is a daily trainer and should be treated as such.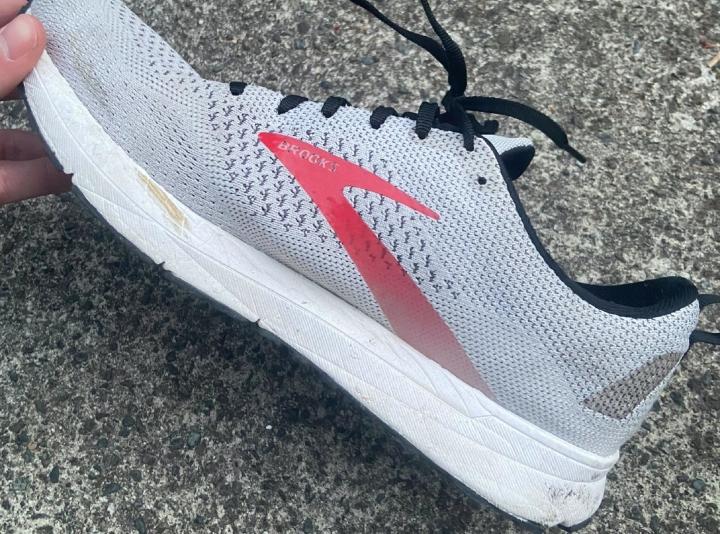 One feature that I am impressed with the Revel 4 is the lateral stability it offers for such a neutral shoe.
Good to go right out of the box
One of the best features about the Revel 4 is they are good to the moment you take them out of the box and do not require a break-in period. From the moment you put on the Revel 4, your feet will be happy.
The Brooks Revel 4 feels light
The Revel 4 comes in at about 8.9oz/226.8g. It is a lot lighter compared to other daily training shoes that have an average weight of 10.6oz/300g.
The shoe feels light and still offers enough cushion to handle daily miles. One of the reasons the shoe is so light is because of the minimal cushion and light form-fitting upper it offers.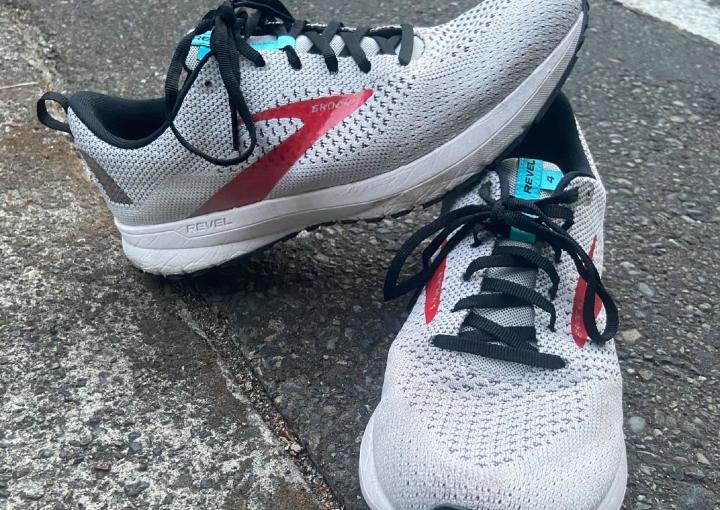 Excellent Brooks durability
After 65+ miles, the Revel 4 offers no signs of wear and tear. Brooks has always offered excellent durability.
The outsole of the Revel 4 is superb. The blown rubber outsole has proven time and time again that it can handle high mileage without durability issues.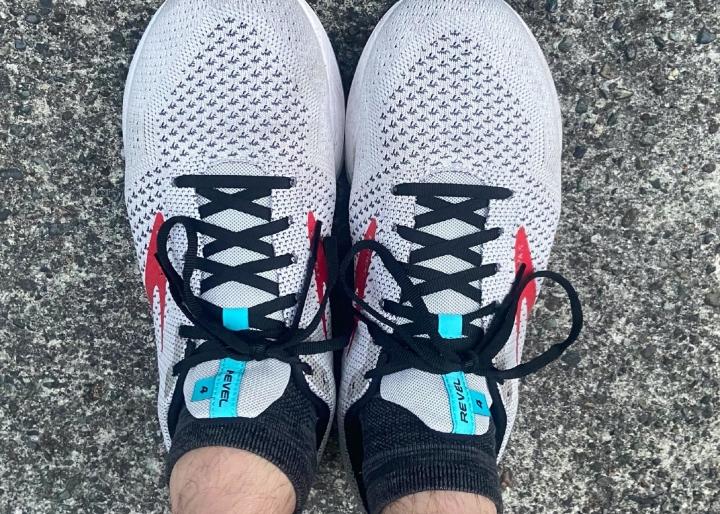 The only issue I could see occurring later on in the shoe life is the possibility of the upper material breaking down. The mesh upper is thin and after 200+ miles I could see a tear happening.
Reliable grip for the roads
Brooks road shoes offer excellent grip on concrete, gravel, and treadmills. Brooks has always been the shoes that I reach for when conditions are wet and I am running on roads and living in Tacoma in the Pacific Northwest conditions are wet most of the year.
The Revel 4 does perform well in gravel roads but does not perform well in trails and in muddy conditions. The shoe is designed for road running and should be used for this purpose.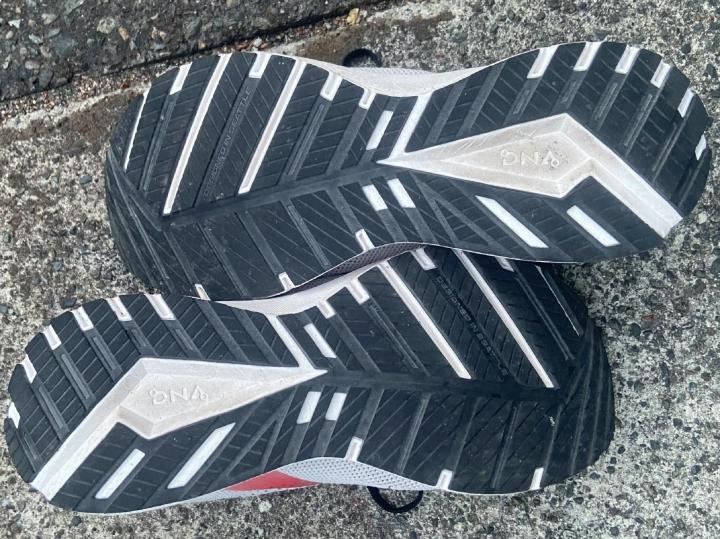 The Revel 4 is an excellent shoe for summer running
It has excellent breathability due to the mesh upper and when the shoe does get wet it dries fairly quickly.
When winter occurs here in Pacific Northwest I will most likely not be using this shoe due to it not performing well in wet conditions and you need a Gore-tex shoe in wet conditions in this environment.
Do I recommend it?
In short, yes. If you are looking for a daily trainer to throw into your rotation that you will get daily mileage out of I do recommend this shoe. The price of the shoe at $100 makes it an excellent option for anyone looking for a new shoe.