Brooks Glycerin 17 review
After weeks of running with the new Brooks Glycerin 17, I can report that the shoe delivers exactly what the company promises – a plush, enjoyable ride.
It's essentially the Lincoln of shoes, maybe not the fastest, maybe a little more expensive, but it gives a soft, comfortable and luxurious ride.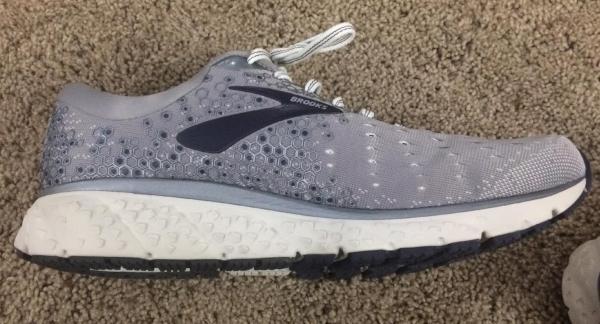 Comfort and fit – Feels like you're wearing socks
The upper of this shoe is made of an engineered mesh with an interior liner that really stretches and forms around your foot. It just feels good.
When I put these shoes on, I had the impression of a pair of socks that just happened to have a sole attached to them. The comfort kept up during the beating I took to it.
The upper has just the right amount of support and breathability. It never felt like my feet were overheated and my toes had plenty of room to splay.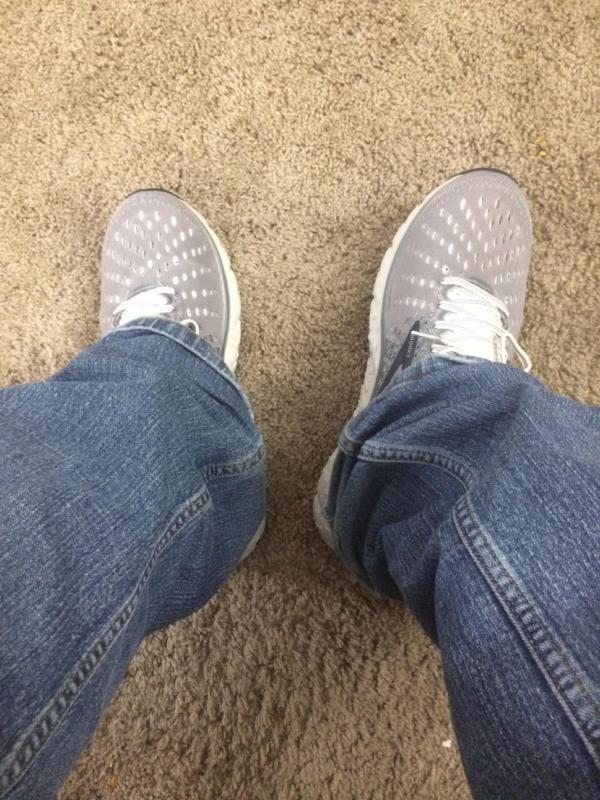 The heel counter held my foot in place just fine, and I never felt any sock slippage. The tongue is attached to the inner lining and doesn't move around like some other shoes I've tested. This made for a very secure and reliable fit.
Now as a negative remark, I wish that these came in a 4 wide because that would have really sealed the deal for me.
The 2E's were good, but my midfoot felt just a tad cramped while using them. That being said, I'm still quite impressed with the fit and feel.
Ride – Miles and miles of cushioning
The shoe is made for cushioning, and it delivers.
The midsole is made of ultra plush DNA Loft foam. I love this stuff in the Adrenaline and I love it even more in the Glycerin.
The pure plush feels good on long miles. It staves off foot fatigue quite well.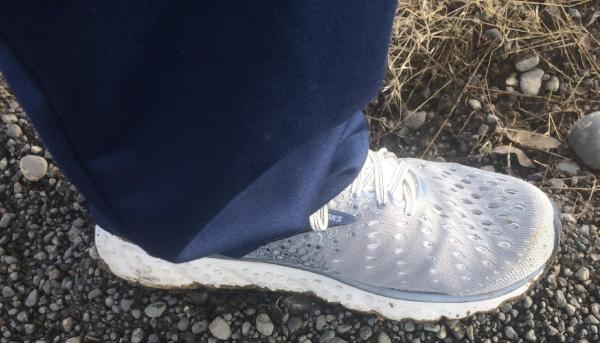 The shoe is more compliant than stiff. It allowed for a very natural movement of my foot, which I really enjoyed.
One negative about this kind of material that I can never get away from is that it does tend to flatten.
I have some wear on my shoes from my heel strike that I expect to continue as the shoe wears on.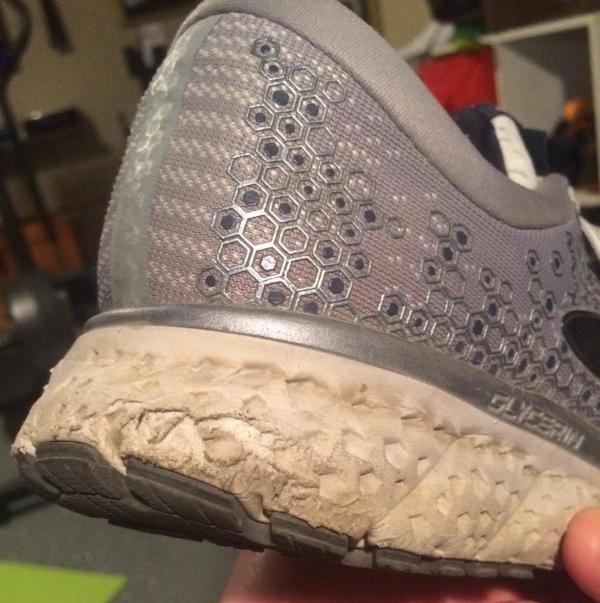 The shoes feel awesome running, but they actually feel even better when you're walking. These are not the kind of shoes you throw off as soon as you're done with a run. You will want to wear them all day long.
The outsole is fantastic on this shoe. Never during my snow, mud, sand, gravel, or wet pavement runs did I feel a loss of control. I love the full ground contact they have. The material is extremely durable.
There is minimal tread wear after my testing, which is impressive as I am quite heavy and tend to rip through tread quickly.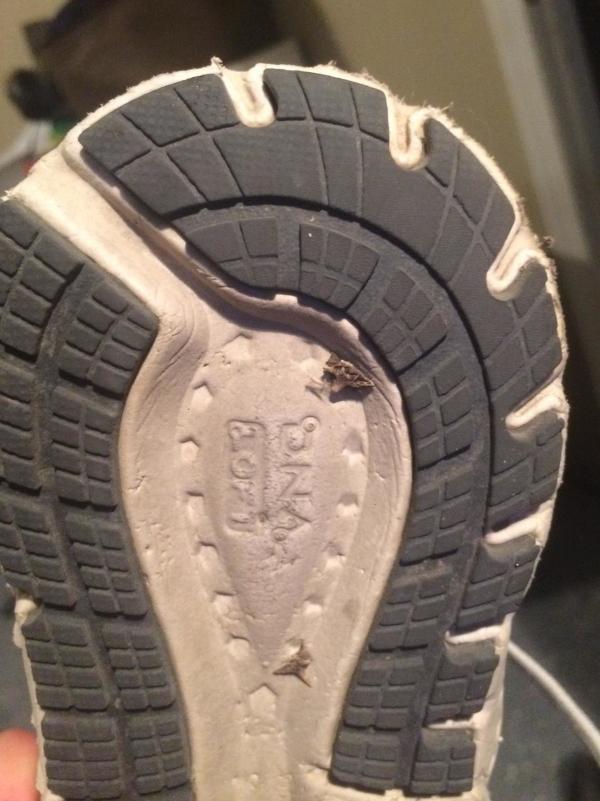 Style – I'm a fan
The style of the Glycerin hit me just right. It is an understated but still good looking shoe that I felt comfortable wearing at work or out running.
I dig the polygonal shapes on the upper and in the foam, they evoke a glycerol molecule, which is kinda cool and nerdy, good enough for me!
I wish the laces were just a bit longer for my lace lock, but then again I think that may just be related to my fat feet. I liked shape on the facing of the shoe, it has a kind of squiggle that I am a fan of.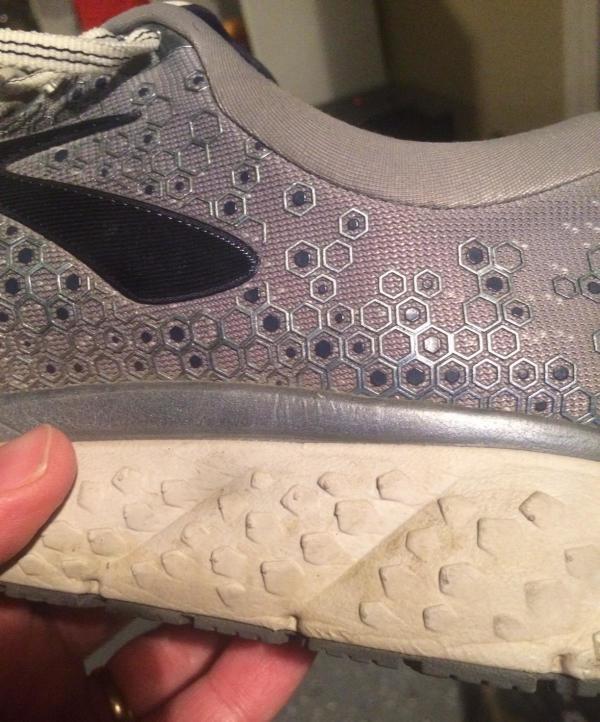 Value – Ouch
The Glycerin 17's go for $150, which is just a lot of money. I think that if you are looking to save some money, you could go with the ghost and lose some of the cushioning and gain just a tad bit of weight.
That being said, these shoes are all about luxury and comfort. If those are your priorities, go ahead and spend the extra $30, you won't be sorry.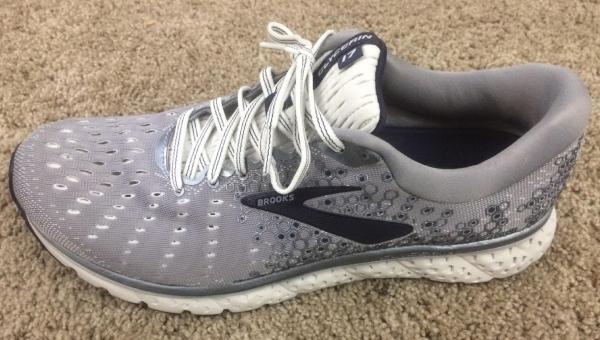 Overall – A premium ride at a premium price
These shoes are very comfortable. It's hard to imagine unless you try them on. They are a good pair of shoes for slower, longer runs.
They also are very durable. The tread is stable and will last forever.
They, unfortunately, don't come in 4E, and they are on the pricier side, but overall I'm a fan.
Compare popularity
Interactive
Compare the popularity of another shoe to Brooks Glycerin 17: