Brooks Glycerin 15 review
Anyone investing in a good pair of running shoes will wind up learning that Brooks is well established in the running industry for many reasons. Brooks Glycerin line has been around the block competing for shoe brands offering several versions of their high-mileage daily trainers, and might just be the top in this category.
After all, elite runner and 2018 Boston Marathon winner Des Linden is said to love them and own five to seven pairs herself. Below, you'll find my review of this shoe after spending over a year and 500 miles training, shortly after version 15 was released.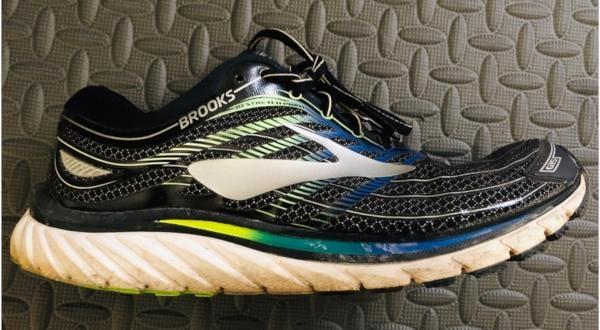 First impression
When I first put the Glycerin 15 on, it felt like lipping into a well-fitted sock. The upper is constructed of a tight mesh with minimal seams.
Its minimalistic engineering allows the feet to move without any hot spots, rubbing or blisters. The cushioning felt plush with a wide and stable footbed.
Well-designed, breathable upper
The designed overlays are minimal and Brooks uses a well-designed mesh that is a step above the mesh from version 14. Although this mesh material is breathable, I noticed that during cold runs, my feet were not at all too cold and remained warm even with thinner athletic socks.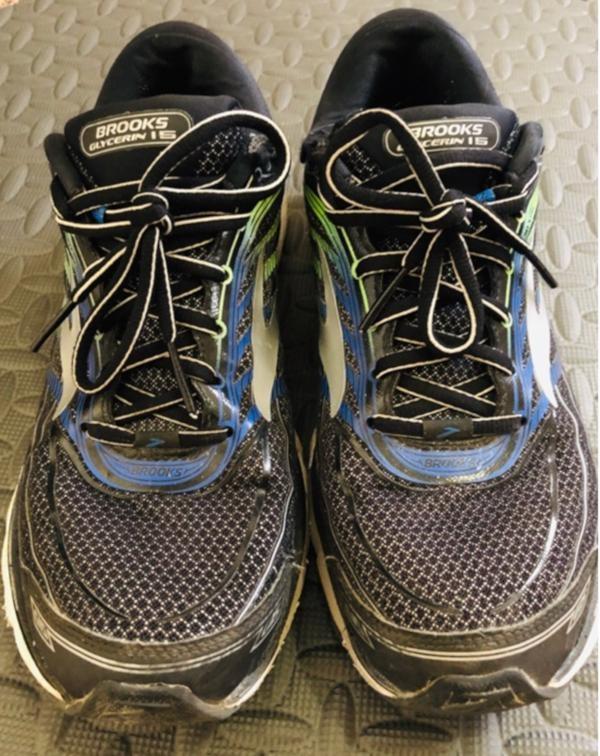 Rainy days were no match for the mesh upper. However, due to the material absorbing more than repelling the water and making the shoes feel even heavier than the 10.4 ounces per shoe.
The heel cup has a no-nonsense design without any stitching and really locks in the heel and remains comfortable. The toe box is wide enough even for some who want a wide size or convert to wide forefoot brands (I.e. Altra, Topo Athletic, etc.)
Midsole offers energy return
Brook's Super DNA cushioning uses in the Glycerin 15 which supposedly adapts to each individual's foot shape more than the standard cushion technology.
Considering that this shoe is on the heavier side of trainers (10.4 oz.), the midsole provides some energy return on long runs and even while picking up the pace during extended tempo runs. Overall, the midfoot has enough cushion to absorb whatever a runner chooses to throw at it.
The 10 mm drop allowed long runs to be completed efficiently with a good turnover throughout the latter part of training runs where one might be prone to slow down his or her cadence.
Plenty of grip on wet surfaces
The outsole sits on a wide and level plane from heel to toe making transitions on and off the ground very efficient and easy. Rubber is present on nearly 80-90 percent of the outsole with very minimal exposed foam.
Intentional grooves are placed strategically across the bottom sole to allow flexibility while stepping through your running gait. I found that the rubber offered plenty of grip even on wet surfaces.
The grooves allow the shoe to flex more than the previous version. Take note, using these on gravel terrain will cause pebbles and small rocks to get stuck in some grooves and mainly where they begin directly in front of the heel.
Compare popularity
Interactive
Compare the popularity of another shoe to Brooks Glycerin 15: