Who should buy the Reebok Runaround
Built for women on the go, the Reebok Runaround features materials and designs that promote underfoot protection, cushioning, and versatility. It might benefit you if:
A shoe easy to wear for neighborhood walks and light and comfy enough for traveling is what you are after.
You are looking for a classic-styled shoe suitable for casual clothing like jeans, skirts, and summer dresses.
You need after-workout footwear that calms the feet and reduces fatigue.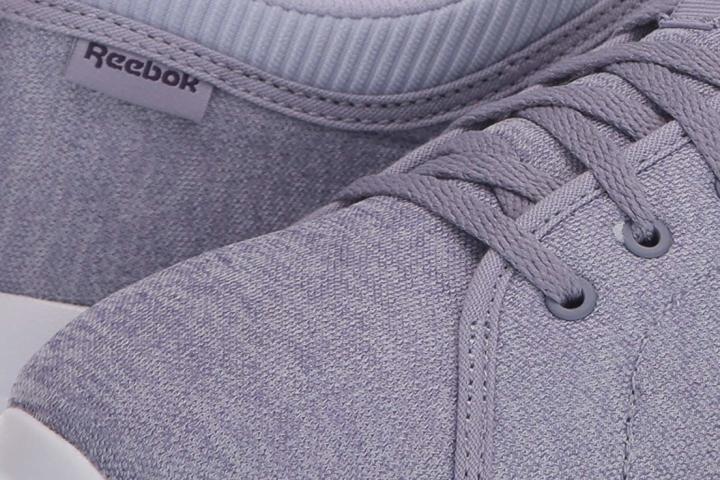 The sturdy and grippy sole
The midsole of the Reebok Runaround doubles as its outsole. The unit is durable, so as not to easily deteriorate with regular use.
This walking trainer features a chevron tread pattern that prevents slippage when you're out and about in the city or the suburbs.
Cushioning for a smooth transition
An EVA foam provides underfoot protection in the Reebok Runaround. This foam compound is lightweight and flexible, and it delivers smooth heel-to-toe transitions while walking.
Because of its soft nature, it also keeps the foot comfortable when you're just standing for long periods. The white sole unit makes it resemble classic tennis shoes, giving it a sporty vibe.
The Reebok Runaround's breathable upper
A tightly woven mesh makes up the upper of the Reebok Runaround. This fabric is soft and accommodates various foot shapes. The upper is also breathable, which prevents the foot from getting too hot when walking long distances. As for the comfort, a very thin foam is sandwiched in between the exterior material and interior lining.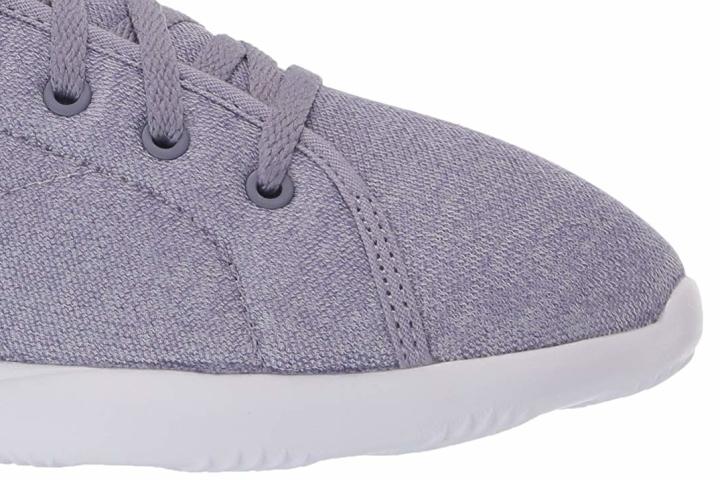 The upper sits closely to the foot for a secure feeling. Meanwhile, the ribbed collar ensures that the foot won't accidentally slip out while walking.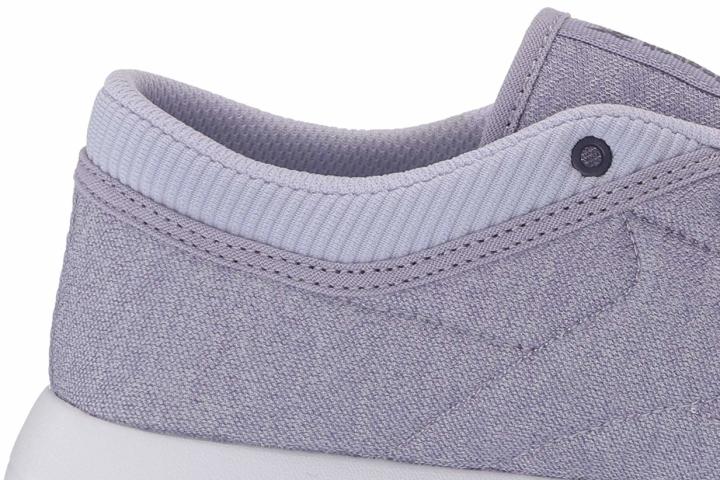 There are stitching accents on the quarters of this footwear. They form the Reebok's Vector logo, which adds to the simple style of trainer.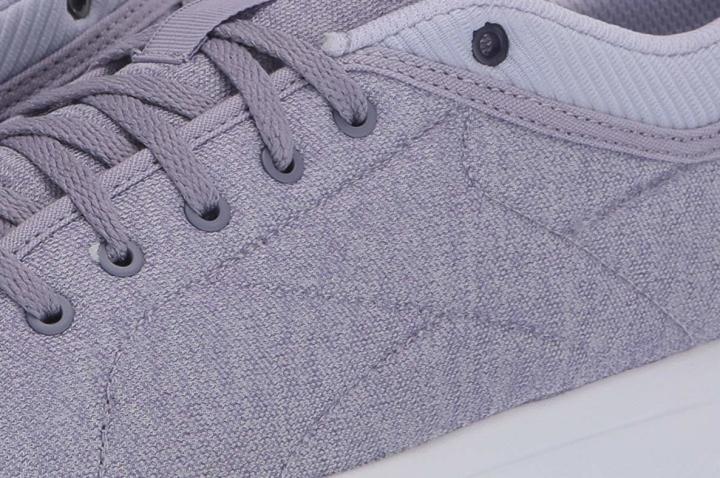 Snug lacing system
A traditional lace-u closure adorns the midfoot of this women's walking shoe. It features punched eyelets with metal rings that prevent the holes from prematurely tearing. Adjusting the fit is done by loosening or tightening the shoestrings.
Compare popularity
Interactive
Compare the popularity of another shoe to Reebok Runaround: