This shoe is comfortable, versatile, and performs at a high level, and it hits them all on the head. It is expensive, but they hand you everything you would expect with your money - killer lockdown, great cushion, versatility, and overall performance. Whether you are looking to hit your PR or repping it out to failure, these will be the shoe for you.
Pros
True to size
Stable
Awesome grip
Very comfy
No break-in period
Lightweight
Very breathable
Amazing durability
Cons
Not for wide feet
A bit pricey
Nike Metcon 7 review
The gold standard of lifting shoes has a new installment, and it is just what you need. There are a few lines of shoes that are known for being the staple in their application, especially from Nike, and the Metcon line is definitely the staple for a cross-trainer that delivers on every point you could hope to hit. The seventh installment of these iconic shoes is no different.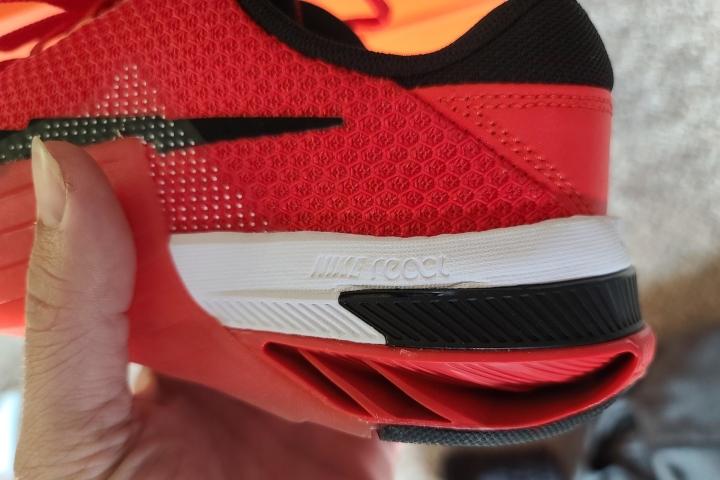 These shoes are killer for whatever you want to do. I know that the price may be a turn-off for some people, but sometimes, you really do get what you pay for out of a shoe, and I fully believe that is very much the case with the Metcon 7. Versatility, comfort, and style, it delivers on every mark that you could want out of a shoe.
Who should buy it
This shoe is ideal for you if:
Want a lightweight, no-hassle shoe
prefer a shoe for every aspect of the gym
have narrow feet
need solid lockdown
Who should NOT buy it
Don't buy this shoe if you:
Fit is narrow
The Metcon 7 runs the standard for the Nike form, they are built for the narrow foot.
Get a grip!
The Metcon 7 has an amazing base to give you a solid grip on the ground. Whether you are killing it on a deep squat, pushing a sled to burn out, or getting a PR on Clean and Press, these will keep you in place, exactly where you want to be.
On the other hand, don't fret about being stuck in one place if you want to move, these deliver on that front as well. Additionally, Nike thought ahead of you even and added in some rubber grips on the inside of these shoes, so you can get some rope climbs in if that's something you do!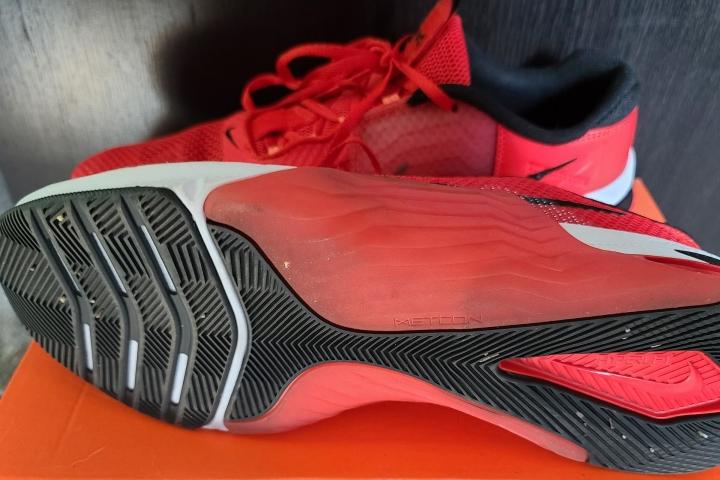 Lift in comfort with the Metcon 7
I have said it before of Nikes, these shoes feel great on the feet. With this version of the Metcon, Nike has also added React foam that ups the comfort to keep your feet feeling comfortable while lifting, or killing it on the treadmill.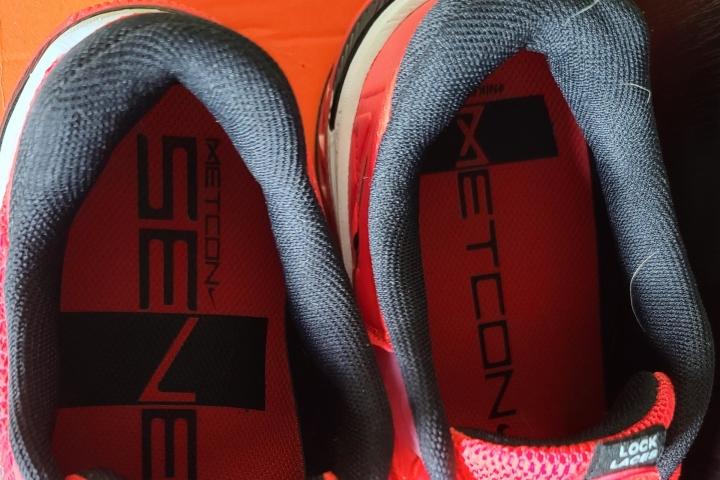 In addition to that, grooves in the sole let your forefoot bend naturally giving you a better reaction all around with these. Your feet will definitely thank you for slipping on these bad boys.
Ready to roll at day 1
These shoes were comfortable and ready to run on day 1. All you need to do is pop them on and lace them up. Get in on some lifting or warm up with some cardio with little to no worry of having sore feet from these, the rest of your body, well that's on you.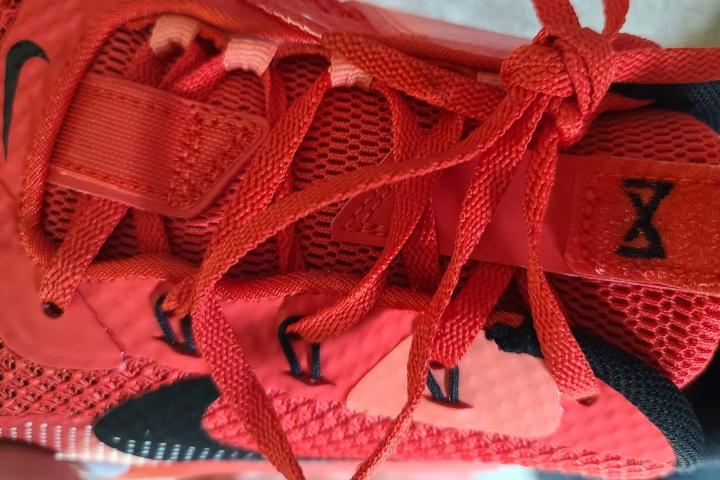 Weight is not an issue
Lifting shoes are rarely judged on weight except when it is extreme. The Metcon 7 is a solid shoe with a low weight that feels great on the foot. These will definitely give you an agile, lightweight feel that really helps you move the way you want to.
Durability, durability, and durability
These shoes are built amazingly well. Based on the price you should get something this high quality and durable. If you want a lifting/cardio shoe that you can rely on for a while, then the Metcon line is going to deliver like a champ.
Stable foot with a solid grip
I took these for a few short jogs on the treadmill and man do they give you a great feeling on every stride. The reinforced Flywire cables integrate with the laces to secure your midfoot and really provide a killer lockdown that surpasses the expectation of a cross-trainer. As I said earlier, versatility is the word of the day.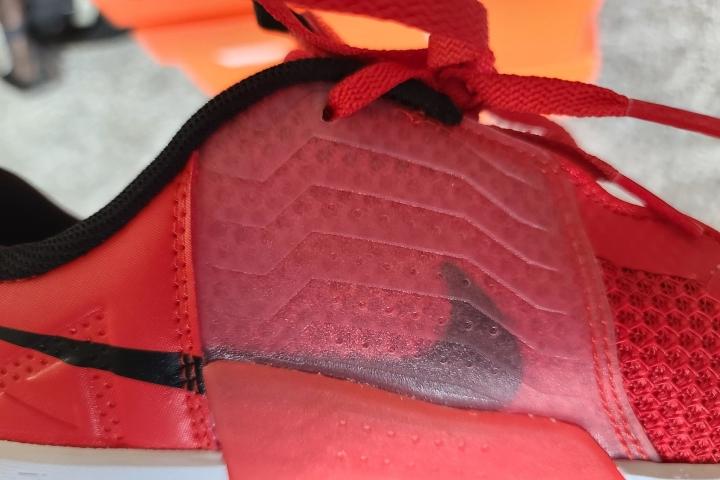 The Metcon 7 is built for every lifter
The Metcon 7 is built for a heavy lifter, a runner, a CrossFit trainer, an average gym-goer, basically, this shoe is, wait for it, versatile. No matter what type of workout you are doing, these shoes are going to fit the mold, within reason.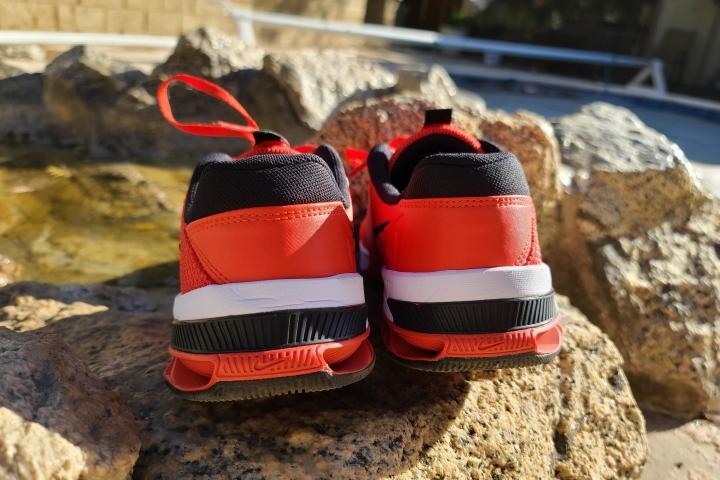 Very breathable
These shoes, like most of the Nike Metcon family, are made from a breathable mesh that lets your foot breathe without holding onto too much heat.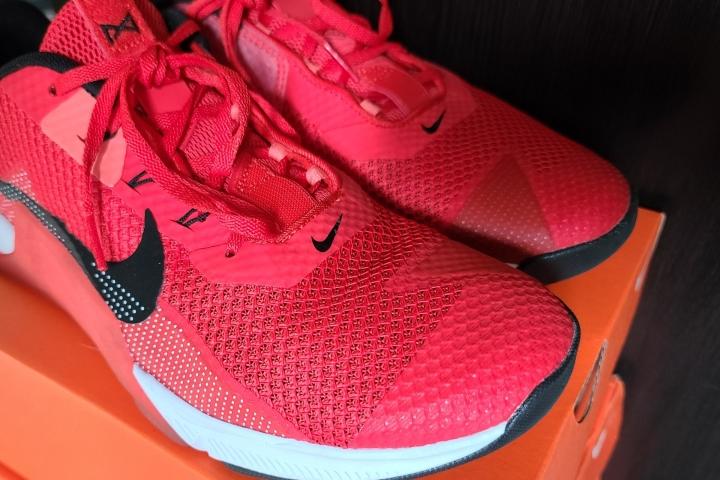 A bit pricey
Priced around $130, the Metcon 7 is the top-of-the-line, shiny and new Metcon offering in a line of shoes that continues to deliver time and time again. The value of these is evident from day one. If you want a shoe that can do pretty much anything you ask from it in the gym, from cardio to CrossFit, and from plyo to powerlifting, then look no further.