Strut the streets in comfort and style with the New Balance 327. Inspired by several running shoes, this model is considered by sneakerheads as a standout for its classic-yet-contemporary vibe. People adore its lasting comfort and superb ventilation, which make the featured kick such a brilliant summer shoe. Its grip is one for the books, too.
Pros
Fashionably sporty

Well-ventilated upper

Chic colorways

Superb grip

Lightweight

Suitable for driving

Budget-friendly
Cons
Average quality only

Tight on the midfoot and forefoot
Who should buy the New Balance 327
Add the New Balance 327 to your collection if you:
enjoy wearing vintage sneakers with modern comfort

are looking for sporty and lightweight sneakers for casual use

prefer kicks that offer superb traction on various surfaces

want a sneaker that allows you to smoothly move your feet as you hit your car pedals

are on a hunt for affordable summer sneakers

Who should NOT buy it
If you've got wide feet, the New Balance 327 might feel unpleasant. This pair fits narrow, specifically on the mid and toe areas. To give you other options, consider the New Balance 574 or NB 990. You may also skim through our collection of wide sneakers for more choices.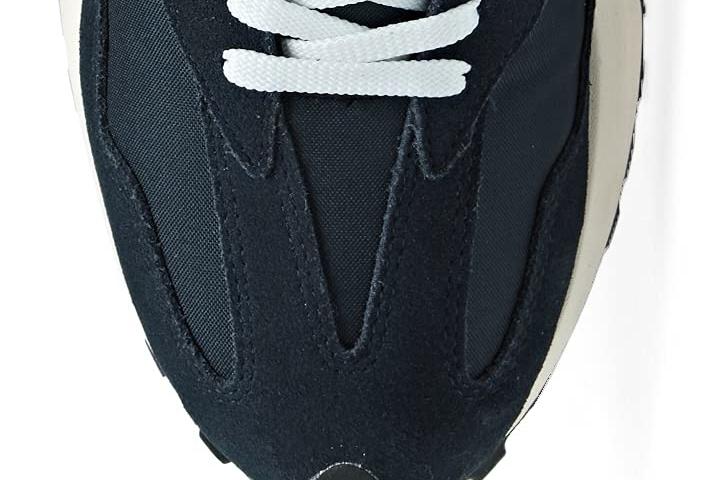 New Balance 327: Ultimate leisure sneaker in style
Fans love the New Balance 327 for looking very modern yet still having features taken from previous NB models. Its casual appeal and good ground grip make it suitable for all-day use.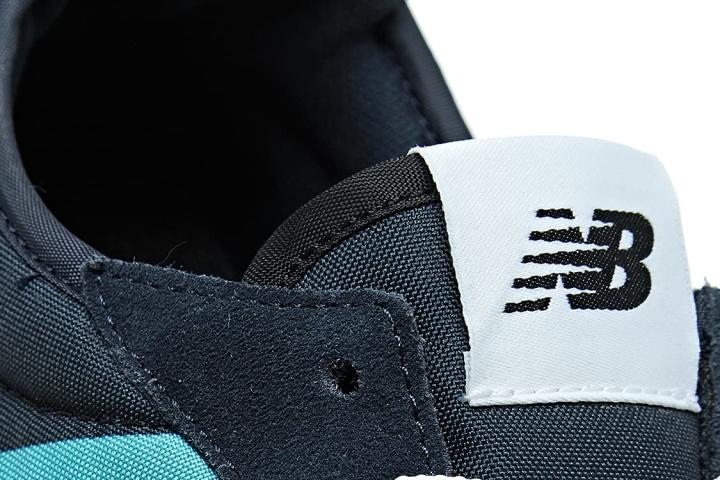 Grab-and-go flair
The versatile design of the New Balance 327 is quite impressive to a lot of sporty individuals. It comes in multiple colorways, ranging from vibrant colors to tonal hues. With its stylish and functional look, the shoe can be flaunted almost anywhere—from your day job to your local bar.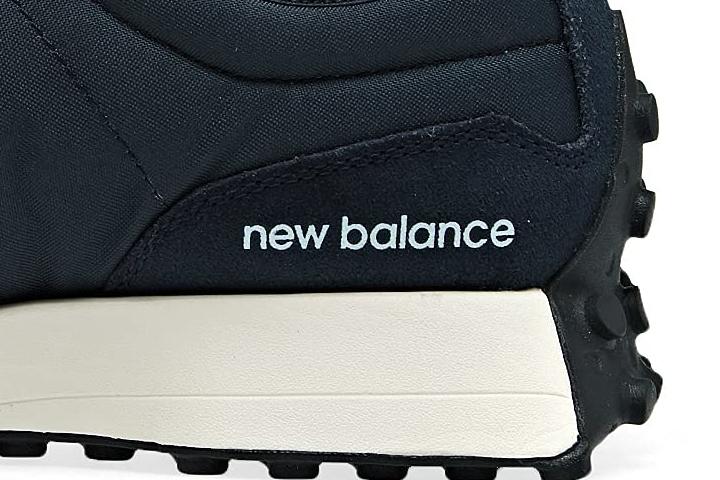 Breathable and lightweight
A suitable sneaker for the summer, this trendy kick has people hyped for its exceptional breathability. Ventilation is brought forth by the shoe's combination upper (nylon + suede). The leather parts also provide some protection against knocks and scrapes.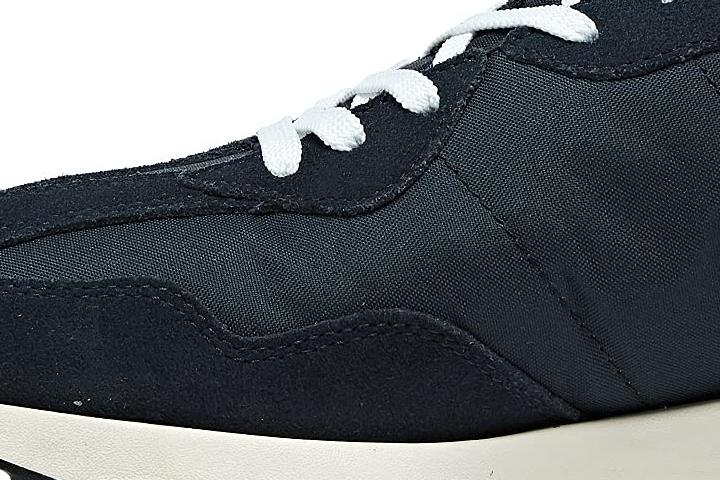 Comfort for hours
Sneaker fans enjoy the New Balance 327 for its all-day plushness. They commend it for staying comfy on long walks on different types of indoor and outdoor surfaces.
It will make your pocket smile!
There are those who delight in the 327's affordability. Its price is 10% lower than the average price of New Balance sneakers, making it an excellent value for money!
Run-of-the-mill durability
The toughness of the New Balance 327 is lackluster, according to reviewers. Some of them have reported visible wear on the shoe's upper after only several uses.
Grippy rubber outsole
Sneakerheads like the stickiness of the shoe's trail-inspired rubber outsole, which extends to the heel area. They say it provides a good grip on a variety of surfaces. Several individuals also say that this sneaker is great for driving. Because of its extended rubber on the heel, stepping on the brake and accelerator feels effortless and maximizes control.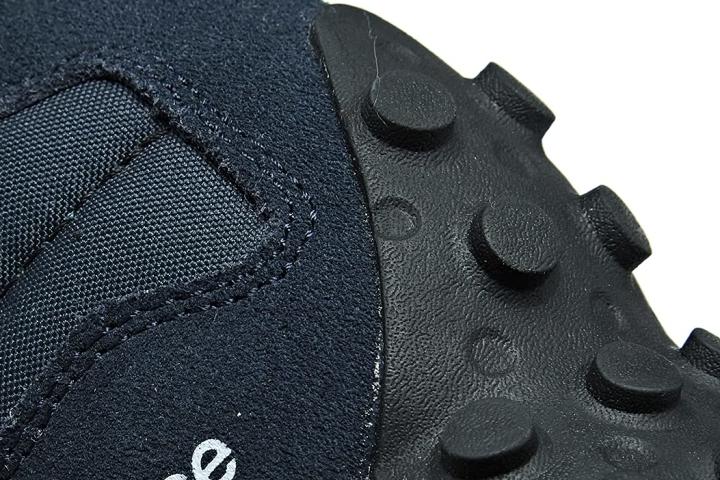 Combining three classic features to create a noteworthy iteration
In 1976, New Balance introduced the first-ever shoe to carry the N logo, the New Balance 320. It created a strong following with elite runners with its numerous awards at the NYC marathon.
In 1977, the New Balance 355 came to life with its studded outsole offering better stability on trail runs. In the same year, the SuperComp of the Comp Series stood out and became popular, which was dressed in a lightweight and versatile upper and a wrapped forefoot, all inspired by the 320 and 355.
Sharing the 320, 355, and SuperComp's DNA, the New Balance 327 was introduced. The oversized N from the 320, the studded outsole from the 355, and the lightweight and versatile upper of the SuperComp are all present in the New Balance 327.
Popular New Balance 327 colorways
The New Balance 327 comes in a wide array of colorways that include collaboration releases. These kicks can be easily paired with any casual or sporty outfit. These include:
A neutral colorway that features Earth tones of rust orange and charcoal grey on the upper and a gum outsole.

A Pride Month release of the New Balance 327 comes in a white-based upper with suede overlays in different colors of the rainbow and a brown outsole.

The Casablanca x New Balance 327 is tennis-inspired and comes in 2 hues, one orange, and the other green. Both variations have a perforated leather base in white and green outsoles.

Size? x New Balance 327 offers NB 327 in 2 colorways - mustard yellow with faded green overlays on the upper and a gum outsole and violet with lilac overlays on the upper with a black outsole.

Madness x New Balance 327 was released in 3 colorways - light tones of cream/white, dark tones of brown/olive, and black/grey.