7 Best Skechers Work Shoes in 2022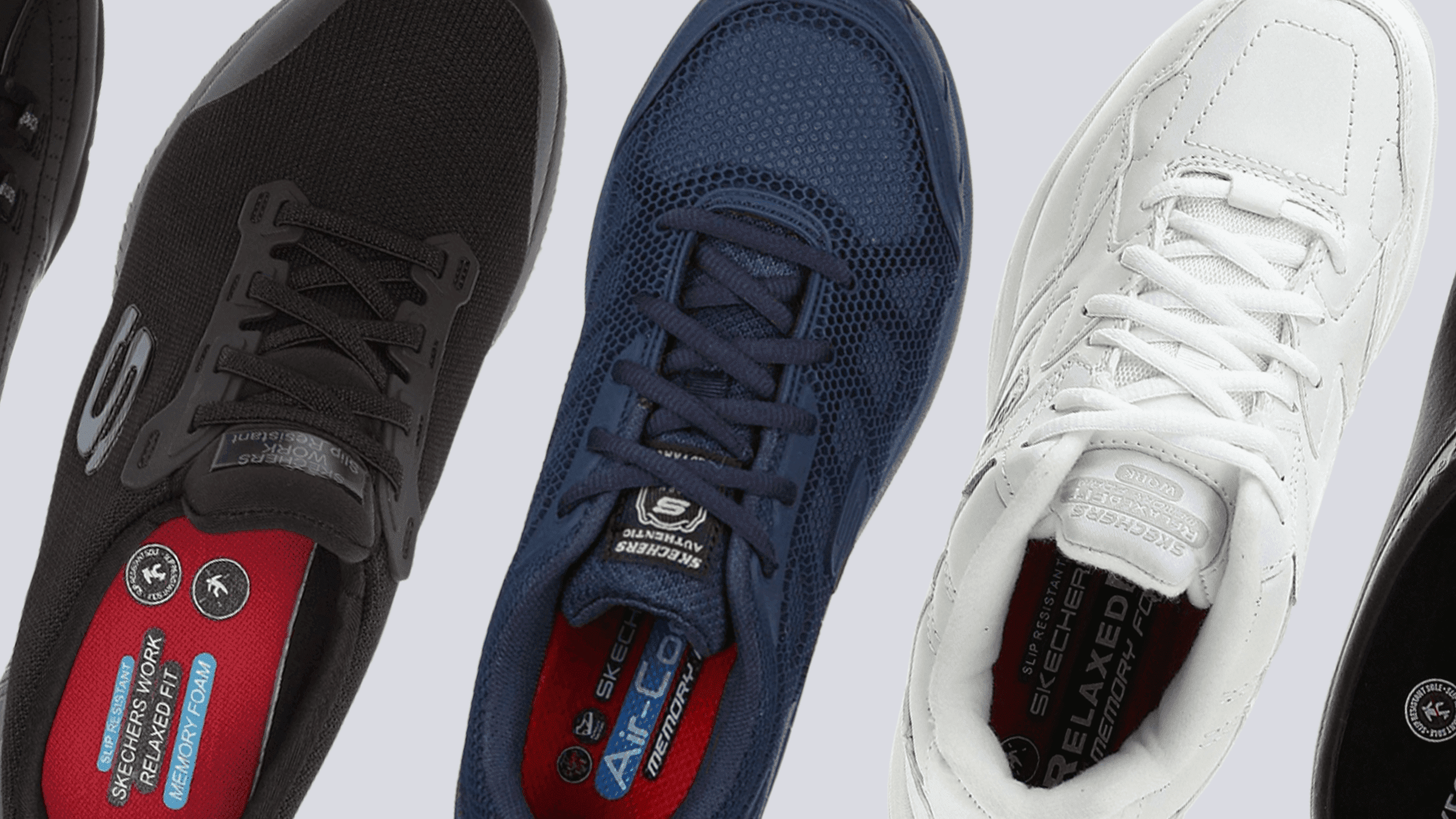 Do you wish to be the most effective worker you can be without looking like you have tanks on your feet? Then consider the best work walking shoes from Skechers and perform wonders with your tootsies.
To realize this enduring selection, we've thoroughly tested a bunch of Skechers kicks. As a result of a job well done, we bring you our top picks below.
How we test walking shoes
At RunRepeat, we take pride in our efforts to round up the finest work shoes from household names (like Skechers) and niche brands alike. Here's how we do it:
We are our own sponsors, which means we buy Skechers work walking shoes with our own money.
We test these workhorses for numerous hours to identify their strengths and weaknesses.
Our reviews on Skechers work shoes reflect opinions from experts, bloggers, and regular users.
Every tested Skecher work walking shoe gets a Corescore.
We then rank reviewed kicks based on their Corescore and other RunRepeat-exclusive parameters.
What are the most popular Skechers Work shoes in 2022?
Other buying guides