Brooks Hyperion review
This review could be pretty short: The Brooks Hyperion is my all-time favorite. The end.
But, it is a bit more complicated, so let's dig a bit deeper.
Facts
10 mm drop
194 gr in UK 10,5/ EU45,5 size
BioMoGo DNA technology
Upper of the Hyperion
The upper is a thin layer. The material itself is not really breathable, but the holes are doing the job on a hotter day.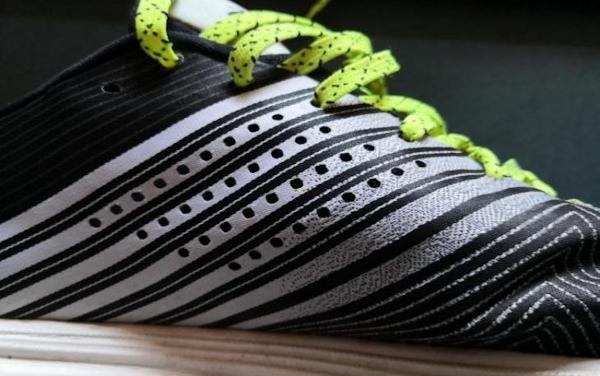 Fit is snug and perfect. The reinforced toe box is roomy enough, maybe a little bit too roomy, but at least you are safe from any blisters on your toes.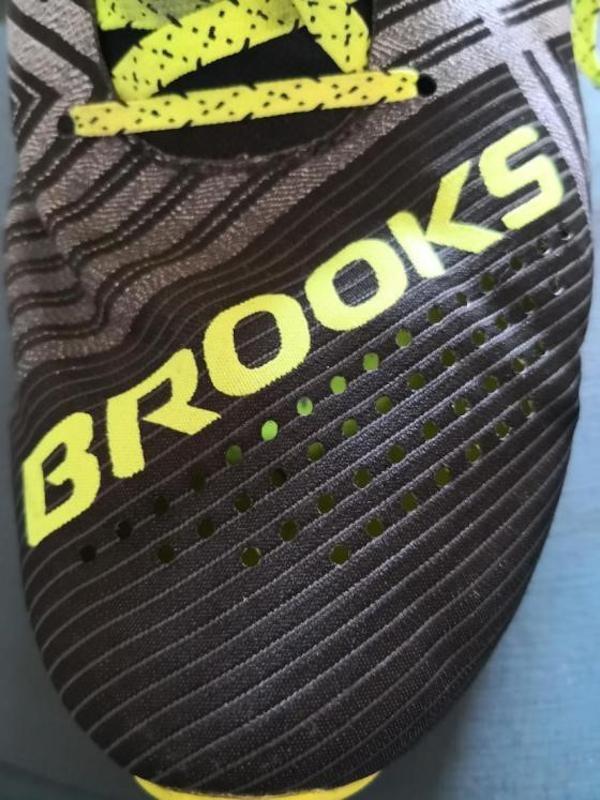 The heel cup is quite large and padded, exactly how I like. With tight laces, it is a super safe and strong feeling.
Tongue and laces
The tongue is thin and has just enough cushioning while the pressure from the lace is bearable. However, the tongue/laces are the main issues with the shoes.
If you forget to tighten them strong enough, it could cause blisters instantly. EVERY. SINGLE. TIME. A pressure point could occur under the first lace hole, and even with a little foot movement inside, you get a blister.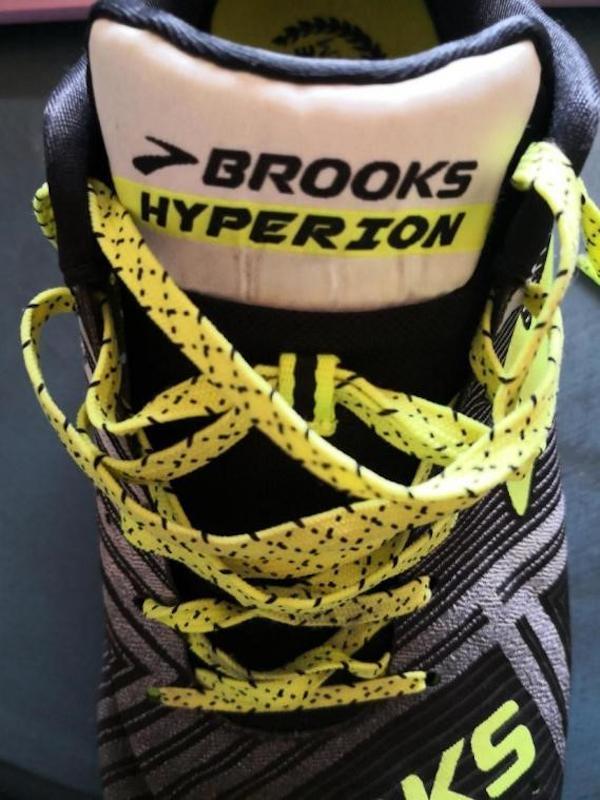 It is not a big deal for me as it is not in the toe area and is not affecting my running, but it is worth mentioning. The laces are also way too long.
Midsole of the Brooks Hyperion
Soles are one of the most critical parts of running shoes. The BioMoGo DNA midsole is a non-Newtonian material, which adapts to you and to the pressure with every step you take.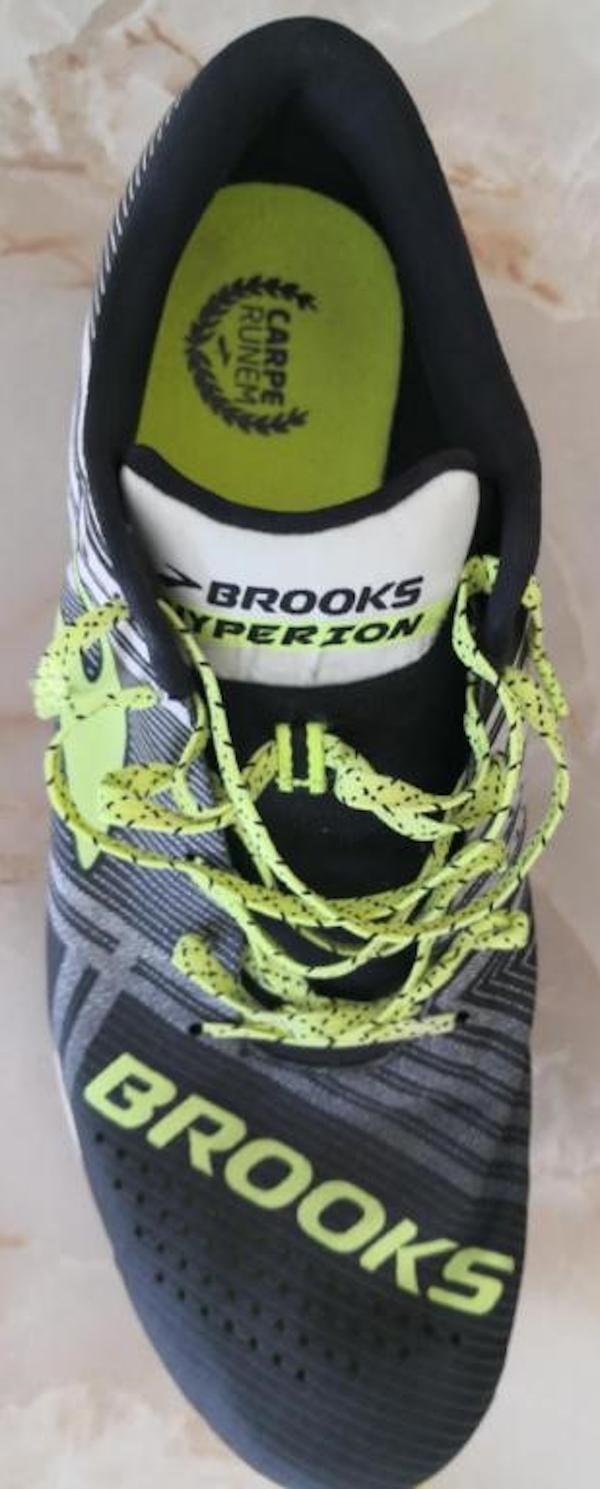 When you are running slower, it is softer and feels so natural. When you are running faster, it is more firm and agile. Either way, it feels so easy to run in these shoes. Sometimes, I even forget I put them on, and that's why it is my favourite.
On the downside, the cornering ability is not perfect. A 90-degree corner with above-average speed could be a bit insecure thanks to its narrow platform.
Other than that it is perfectly cushioned for a half marathon, or even for a marathon if you don't mind some pain the next day.
Brooks Hyperion outsole
The Hyperion has sticky rubber pods at the forefoot area. The integrated propulsion pods have great energy return. The heel has a more firm and durable carbon rubber.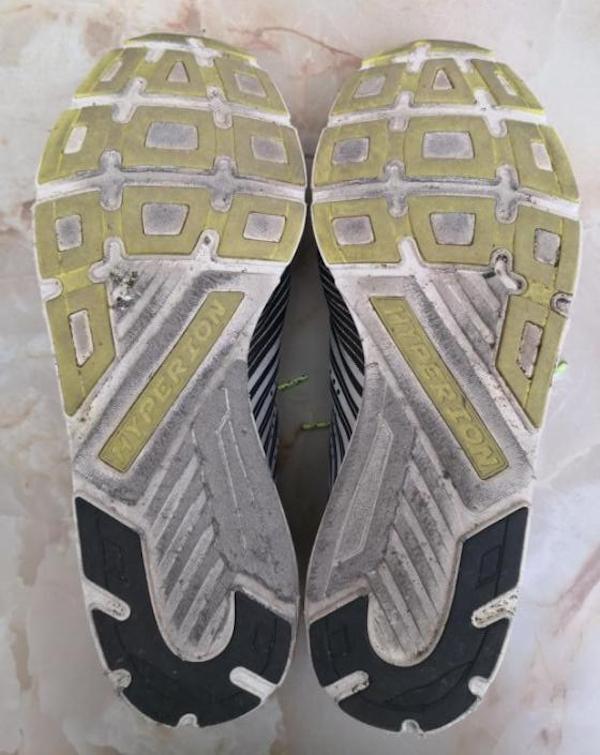 Drop
It has a 10 mm drop what I found a bit too much. With 6 mm, or even with 8 mm, it would be a bit lighter and faster. Heel to toe transition is still pretty fast, so I can live with that.
Durability is impressive
The Hyperion is a very durable shoe. I have run 260 miles in it in two years, and it will be good for another 40-50. The midsole is still doing its job, and it is still on the same level of comfort.
The carbon rubber looks like new. The upper is in perfect condition—no tear or wear on it at all.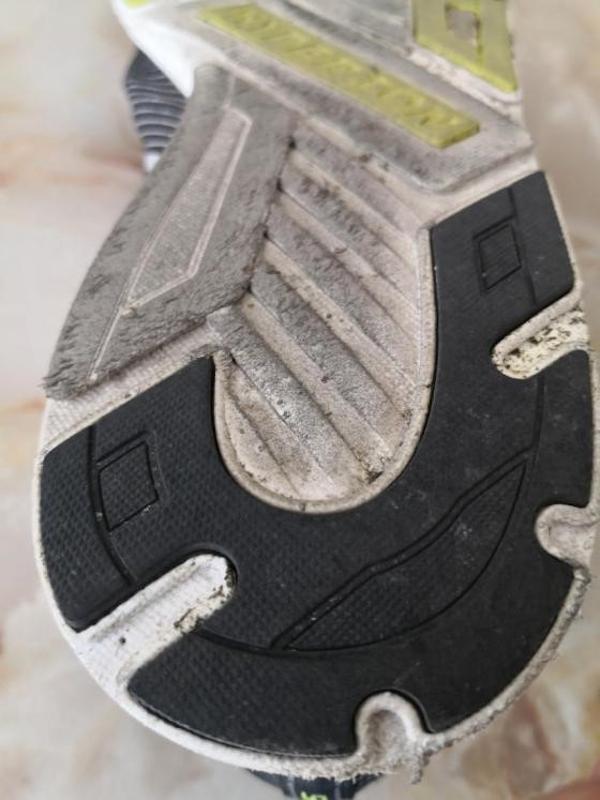 The sticky rubber is less thinner, though, and the white part of the sole, just in front of the heel area has significant marks. Fortunately, it makes the shoes even lighter.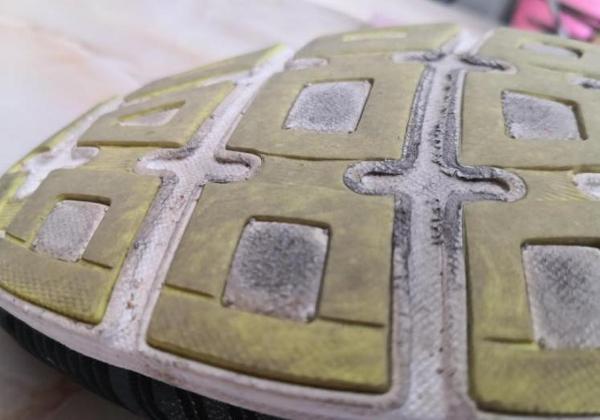 Usage
The Brooks Hyperion is best for any speedy training and racing any distance up to a half marathon. Some say it is good on a treadmill, but I never tried it.
Compare popularity
Interactive
Compare the popularity of another shoe to Brooks Hyperion: