Who should buy the ASICS Gel Resolution 9
This phenomenal tennis shoe from ASICS is the best addition to the playing gear of:
Those who dislike having rigid shank plates on the bottom of their feet
Players who desire a tremendously supportive pair that also delivers dreamy in-shoe comfort
Rapid and assertive movers who are always in motion and want to be backed by a reliable grip and traction.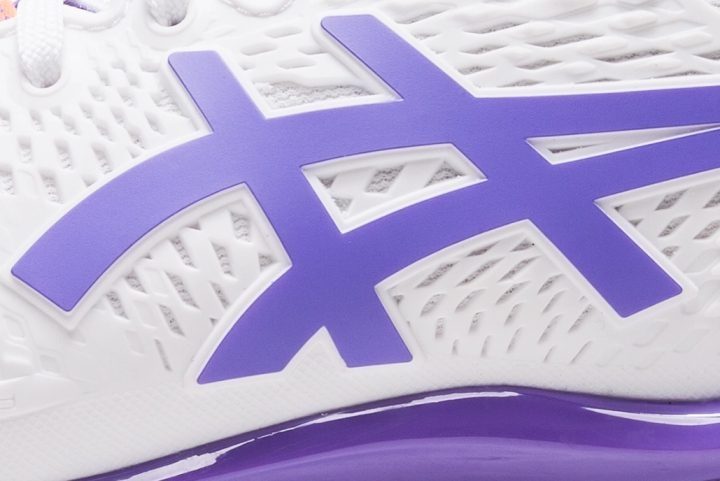 Who should not buy it
Look into ASICS Solution Speed FF if a non-constricting fit is what you require in a pair. Give ASICS Gel Resolution 8 Clay if you prefer a lightweight tennis shoe.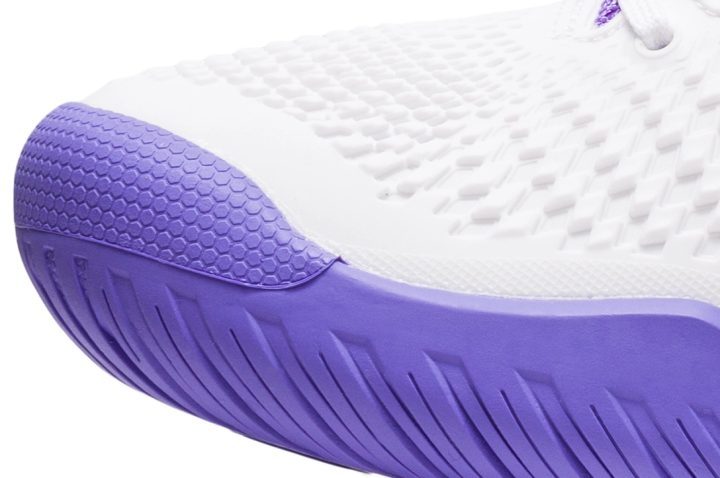 The contrary forces of DynaWall
Gel Resolution 9's DynaWall technology seemingly has both perks and drawbacks based on testers' experience. In terms of sizing, it appears to have affected the fit of the shoe. "The Dynawall really beat up the sides of my feet," commented a reviewer who finds the shoe too tight. Another reviewer "didn't find much of an improvement" when he switched to a wider option, which is still narrow for him.
On the other hand, in terms of lockdown, DynaWall is considered valuable. According to a tester, it provided a "ridiculous side-to-side containment," and added, "the lockdown is really excellent."
ASICS Gel Resolution 9's durability is second to none
A durability test is employed in Gel Resolution 9, where a Dremel tool is ground in the shoe's upper and outsole for ten seconds. For the upper, the tester concluded, the tool "barely even makes a scuff" on the urethane.
The outsole, on the other hand, he inferred, "not even a millimeter of damage." He also split open this shoe and revealed that underneath its urethane upper is a "tight mesh weaving" up to the tongue, which he explained to be a "wear resistant" feature to dragging and abrasion.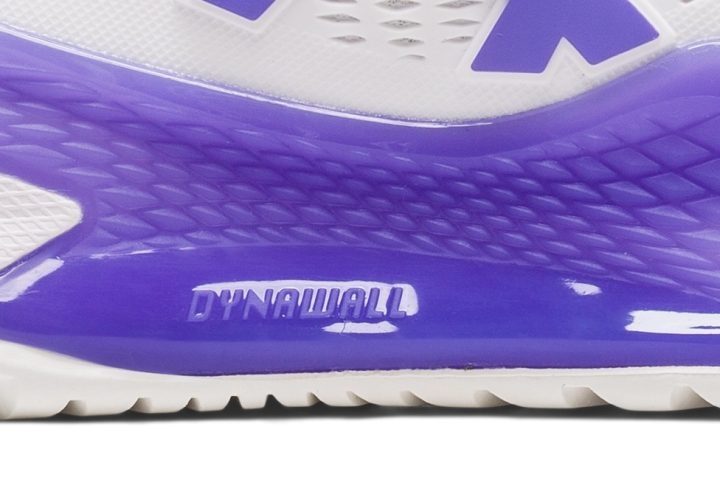 Moreover, the tester also affirmed, "if you're going to get these, you're buying them for the long haul." After a few weeks on the court, a reviewer claimed Gel Resolution 9 is very tough.
No shank? No worries!
Without a shank, this tennis shoe has more cushioning for the bottom foot. Gel Resolution 9 is one of the instances where "you're still getting all of that arch support" even without an unyielding beam inside. Due to this, the comfort of this shoe is also praiseworthy. "The comfort of the shoe is near perfect," one stated. Another attested that it is incredibly comfy and improved their on-court performance.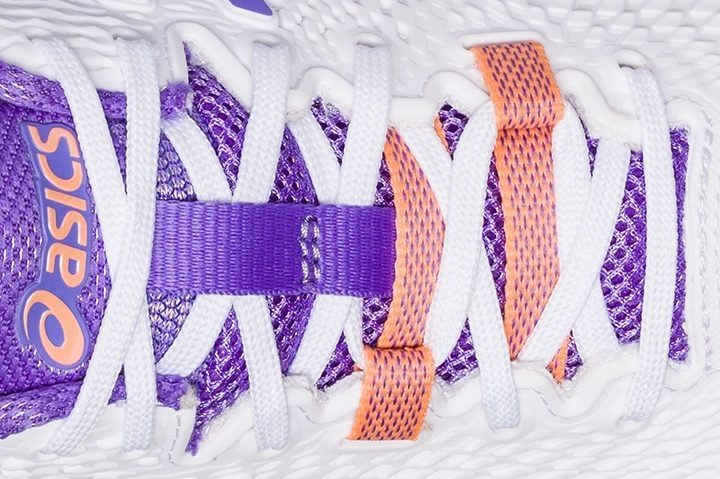 Deadens foot crash
Regarding shock absorption, the midsole reportedly soaks up impact and distributes it to the entire shoe; therefore, "not one spot on the shoe is going to have a point of failure." A tester assured that it would provide "consistent shock absorption," even after multiple months of use.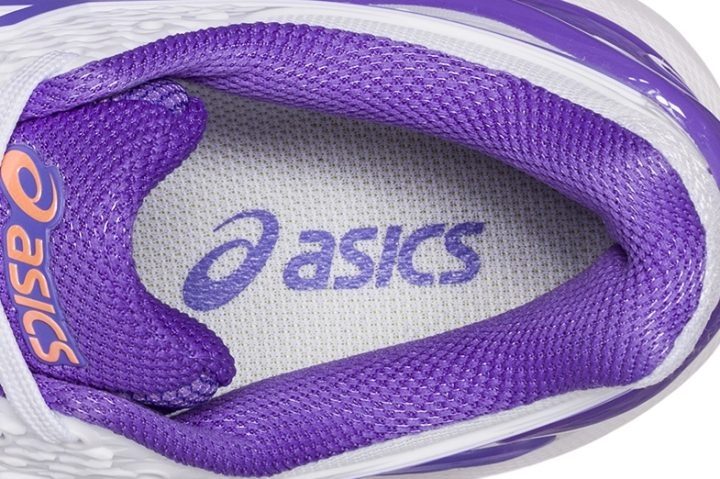 Return intensity is smashing
Even with the absence of a shank plate, Gel Resolution 9 still manages to "pop off the ground with so much magnitude." A tester rated the bounce of this tennis shoe a four out of five, as its foam is said to "really get up off the ground really well on court."
Plain sailing footwork in ASICS Gel Resolution 9
Apart from securing the foot, the DynaWall technology, or an "external truss," as one called it, is also thanked for supporting the medial and lateral arch when landing from serves. A tester asserted that this shoe is an ideal match for ankle sprainers as it "can stop you from rolling over." An easy perfect five is given to Gel Resolution 9 for offering "amazing lateral support" and "such incredible pivoting power." The minor issue about this shoe is that it's a little bit heavy.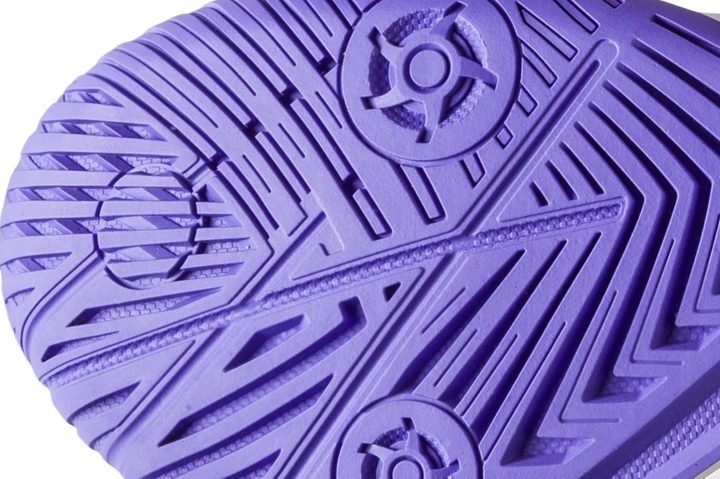 ASICS Gel Resolution 9's bottom: Tenacious AF
According to a reviewer, odd angles and quick side-to-side movements are no biggie for the traction powers of Gel Resolution 9. "They gripped so much better than I thought," he remarked. This tennis shoe's outsole has a tackiness that allows super-aggressive movers to slide forcefully and also break off the slide.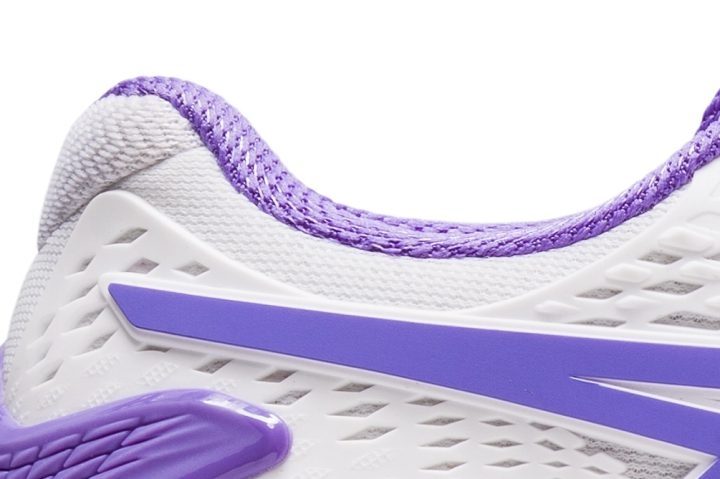 Invest more for more
For a reviewer, the "only con" of this tennis shoe is its price point. Gel Resolution 9's retail price is $150, a high amount for most. Compared to the average cost of stability tennis shoes, it is 22% more expensive.
Compare popularity
Interactive
Compare the popularity of another shoe to ASICS Gel Resolution 9: