The Altra Paradigm 5.0 is a max cushioned stability road running shoe perfect for those who are looking for a comfortable and supportive run wherever they go. Weighing in at 11oz/318g, they may not be the lightest shoes on the road, but they are a great option for daily running of all distances, especially for those who are in need of extra structure.
Pros
Max cushioning
Right out of the box comfort
Versatile for any distance
Improved fit
Plush ride
Stable
Supportive
Wide toebox
Breathable
Altra Paradigm 5.0 review
The Paradigm 5.0 turned out to be one of my favorite road shoes to date for day-to-day training on a variety of surfaces. Altra has been able to improve upon some of the features that left me wanting more from the 4.5, which means that
they care about improving with each and every shoe
they listen to the runner's feedback, which is important and most appreciated
As an injury-prone runner myself, these shoes are perfect for those who may find themselves battling soreness and overuse injuries when running in other less structured shoes. Yes, these are road shoes, but they are also a great option for many surfaces including gravel, dirt, and easy trail running as well.
Out of the box, I'm immediately impressed with the color options, attractive design, and quality materials that Altra has built its reputation upon.
Who should buy it
The Altra Paradigm 5.0 is a fantastic option for those runners and walkers who seek out max support and cushioning in their daily excursions.
Who should NOT buy it
The Paradigm 5.0 is not a great option for runners who:
Great for any occasion
The Paradigm 5.0 is a fantastic road running option for just about any distance or purpose. I spend most of my daily training in these shoes because of the comfort and stability which leads to minimal recovery afterward. Long run days are spent on gravel and dirt, and these shoes do not disappoint! I would suggest the Paradigms as a great go-to shoe for any purpose or distance, training or race day, short or long distances.
Improved fit in the Paradigm 5.0
Following an experience of testing the Paradigm 4.5 with a rather loose and clunky running experience, the Paradigm 5.0 has improved their fit for the average runner.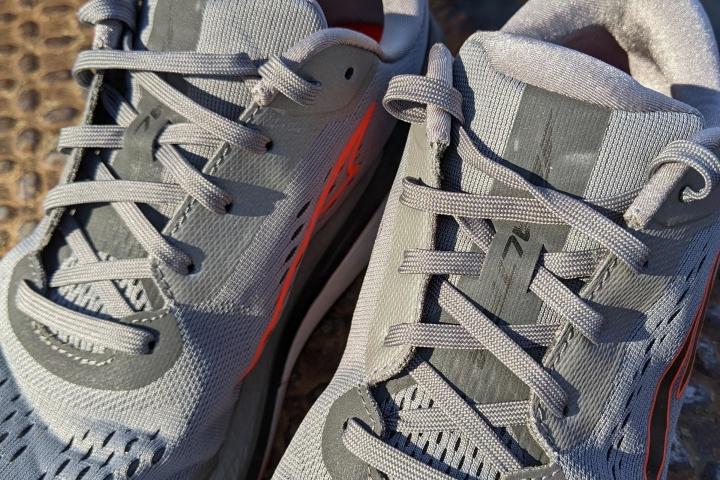 Altra added an eyelet to allow for runners to tie their laces with a "heel lock" if so desired. To be honest, the fit has improved so much that I don't even need it! The predecessor also provided for a rather bulky running design, but the Paradigm 5.0 look and feel more natural in all aspects of fit. My heel and Achilles feel right at home and snugly in place, and I no longer worry about slipping out of the shoe, especially on those steep inclines.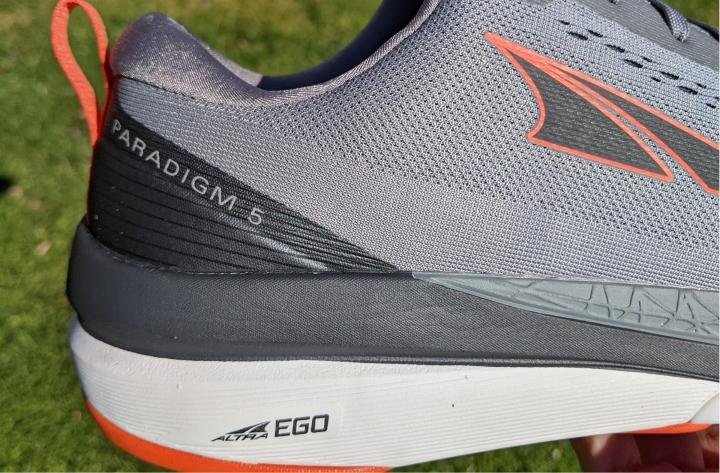 A plush running experience in the Paradigm 5.0
Make no mistake about it, the Paradigm 5.0 is designed for comfort and stability. Altra packs in 30mm stack height, 5 mm sculpted insole, and Altra Ego foam for max cushioning experience. All of this being said, you can expect a very soft running experience, which is very noticeable the first time you lace these shoes up.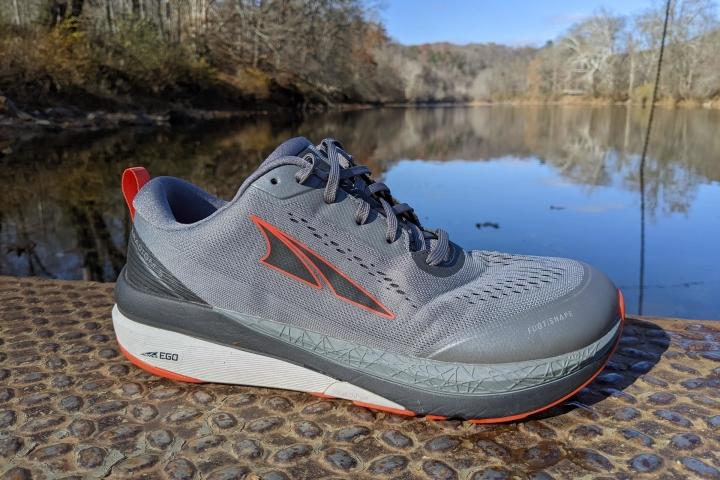 Running enthusiasts may disagree on whether max cushion is always the best for the long-term health of your feet and lower body when running, but this is a great option for those who often find themselves with soreness and seeking to recover from injuries.
A very runner-friendly first experience
I find the Paradigm 5.0 to be ready for runs right out of the box. The materials used, the construction, and the design all allow for a very runner-friendly first experience.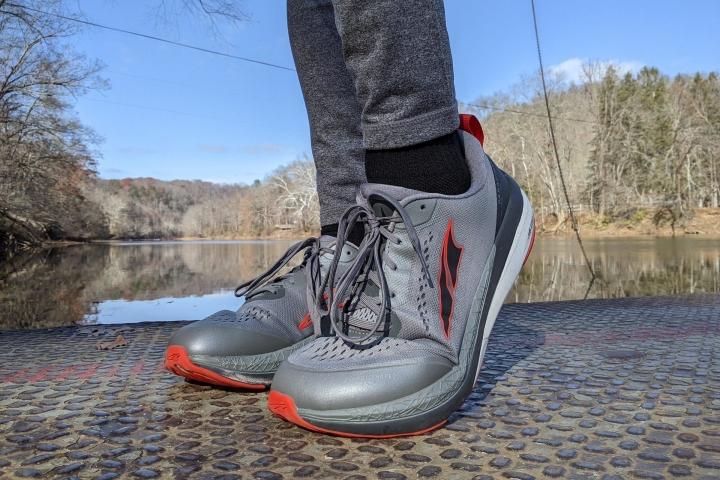 Support and stability when needed
Altra boasts the GuideRail technology and design which allows for plenty of stability when needed...but only when needed. This is a nice feature for those who enjoy the added support, especially later on in the day when miles begin to add up.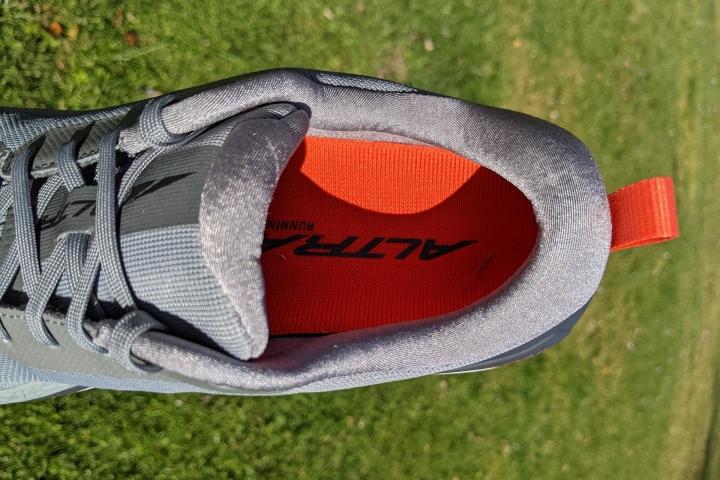 So is this a stability shoe? I'd say yes, even though I think that most runners would enjoy it regardless of such a designation. As a runner who is often battling overuse injuries and an imperfect running gate, I appreciate the extra support features in mind with the Paradigm 5.0. Not only is the running experience well supported at the moment, but the soreness seems to be reduced afterward as well, which is always a welcome experience.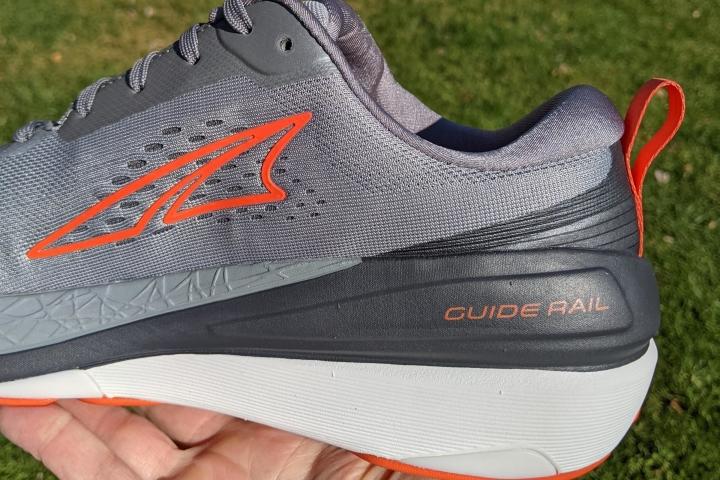 Durability shining through so far
One reservation I have always had with Altra shoes since buying my first pair is that of durability. I love the design, feel, and craftsmanship, but for some reason, I always experience the upper fabric developing holes and the outsole wearing more quickly than other shoes. That being said, the Paradigm 5.0 seems to be holding up quite well after some initial running.
After taking these shoes out on the road, through gravel, dirt, rain, ice, and snow, the Paradigm 5.0 has performed quite well with minimum wear, which I'm psyched about!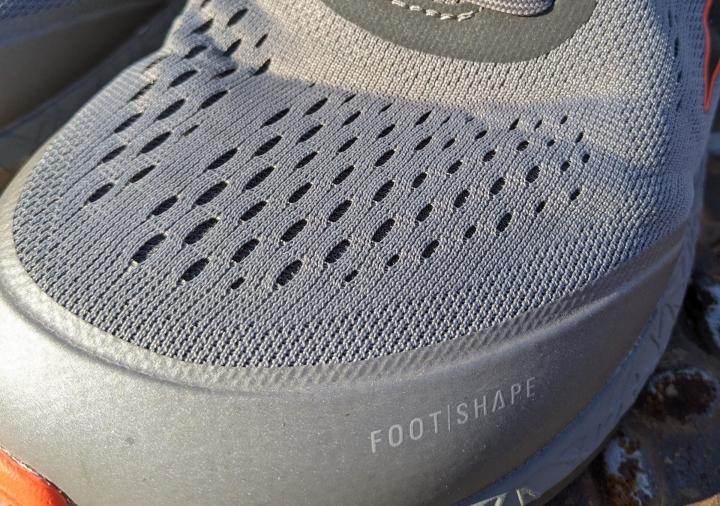 The outsole performs great in just about all conditions
In particular, this review took place during the wet and cold of the early winter season. There was plenty of rain, some ice, and even snow; the outsole shone through it all. Again, this isn't a trail shoe, so I'm not suggesting scrambling up and down mountains with these shoes, but overall I've been impressed with the traction, comfort, and durability of the outsole once again.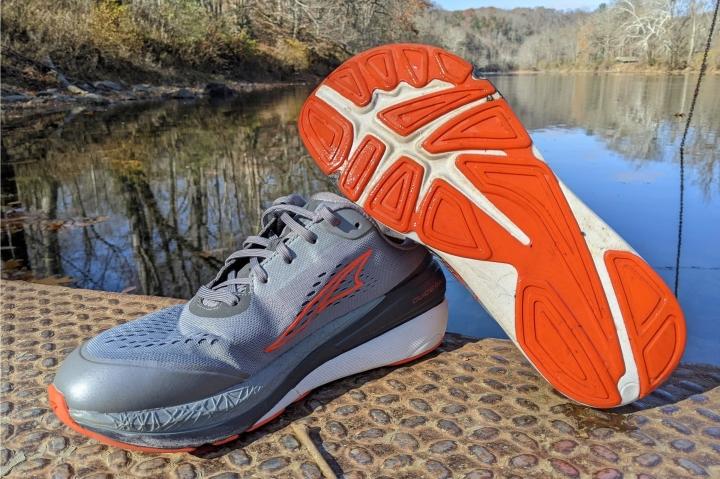 Conclusion
Again, the Altra Paradigm 5.0 is not for everyone. If you are looking for more of a natural feel to your runs, there are plenty of great options with much more neutral cushioning and structure. However, if you are a runner that loves that maximal cushion, or perhaps long for some stability and support when the legs get tired after the miles start adding up, then the Paradigm 5.0 is a great option.
I'm comfortable recommending these for just about any surface and just about any weather condition. Race or training, the Paradigms are a wonderful shoe, building upon Altra's celebrated reputation for making great footwear.