Feedback for the Adidas Terrex Skychaser GTX was generally positive. Those who needed more support during their trail running sessions claimed that it was really able to function responsibly and surely. For many of them, it was a surprising product that's reliable and efficient.
Pros
Efficient waterproofing
Comfortable platform
Responsive
Stable
Secure fit
Lightweight
Reliable traction
Cons
Stiff and unwieldy
Lacks durability
Who should buy the Adidas Terrex Skychaser GTX
The Adidas Terrex Skychaser GTX makes trail running easier and more agreeable. This shoe is ideal for you if:
You want a trail-ready running shoe that has waterproof properties and a secure and comfortable fit
You have mild to moderate overpronation and prefer a supportive shoe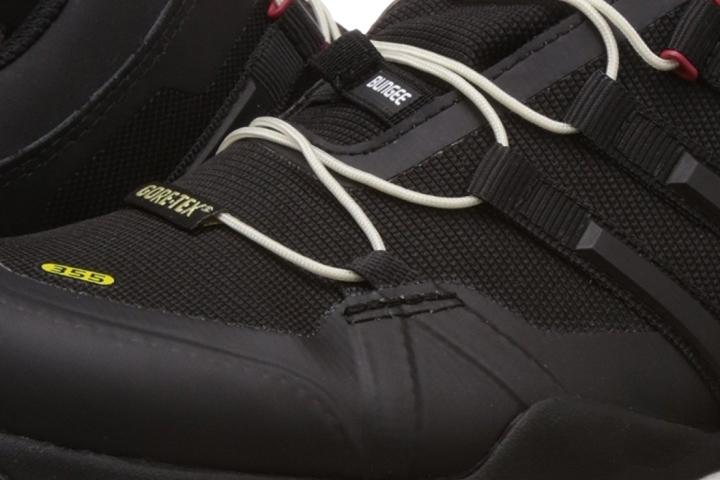 Updates to the Terrex Skychaser GTX
Durable upper fabrics for better resistance against abrasion and damage
Continental rubber outsole for traction and protection against wear and tear
Boost midsole foam for cushioning and shock absorption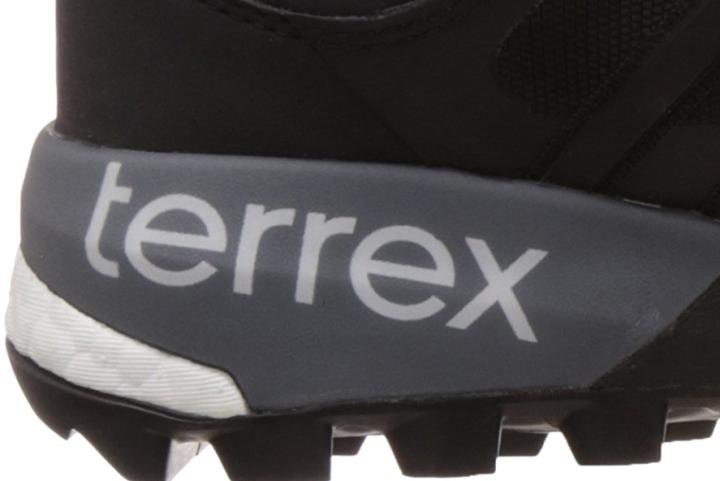 Traction for the trails
Continental rubber is a high-quality material that serves as the outsole layer of the Adidas Terrex Skychaser GTX. It guards the rest of the sole unit against the abrasive nature of the trails. It also provides traction, which is important to every running session.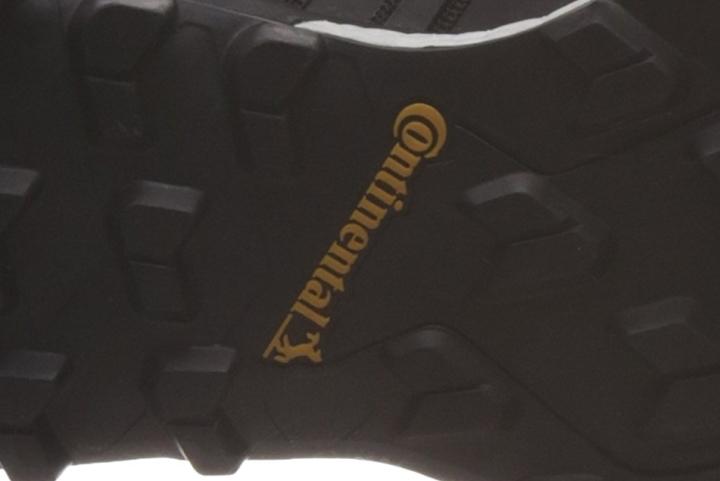 Gripping lugs allow the shoe to hold onto the surface with more sureness and ease. They're helpful when it comes to handling upward and downward traversals, yet they're also efficient on softer ground.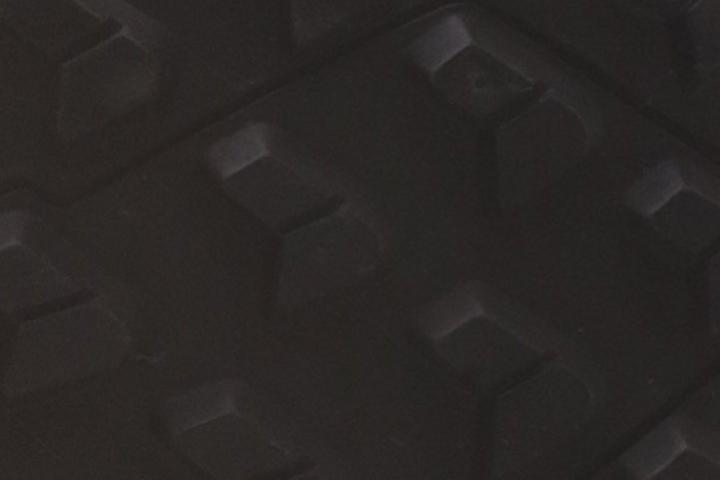 A 'boosted' ride
The Boost midsole foam has energy-returning properties. Made from tiny cushioning pellets, this full-length platform cushions the foot responsibly and delivers a 'boost' to the toe-off. It even attenuates impact shock when landing the foot on the ground.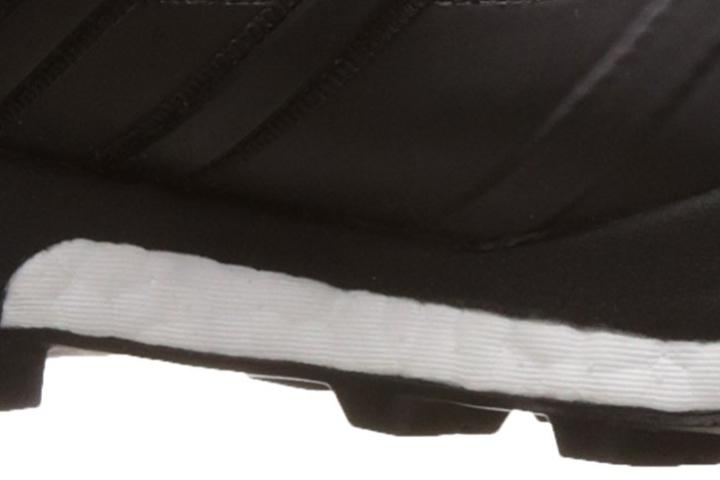 The Pro Moderator is a support unit that's made from a thin layer of TPU. It stabilizes the platform and keeps the foot supported at all times. It's helpful, especially when traversing uneven and unpredictable terrain.
Durable and protective upper
The waterproof version of the Terrex Skychaser uses a durable mesh in its upper. This sturdy material doesn't easily get torn or damaged. It wraps around the foot snugly and securely.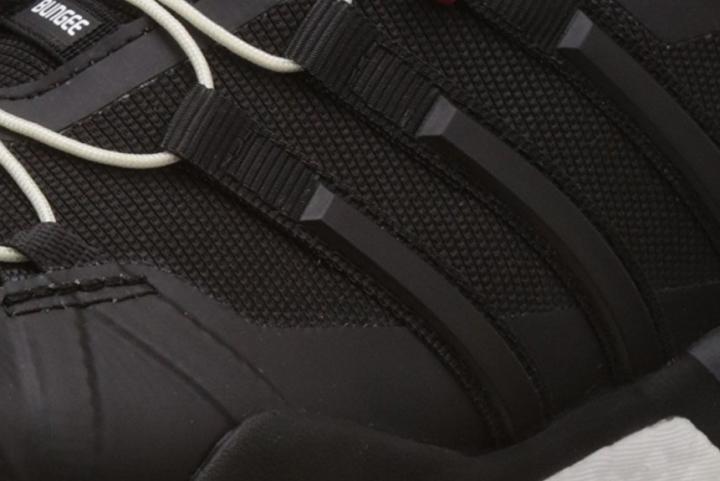 Abrasion-resistant overlays add more structural integrity to the upper. They also improve the overall durability of the shoe since they do not succumb easily to the potentially damaging nature of trail debris, dirt, and the like.
A protected and convenient running experience
The Gore-Tex lining allows the runner to stay dry, even when exposed to wet conditions. It's one of the most prominent waterproof technologies on the market.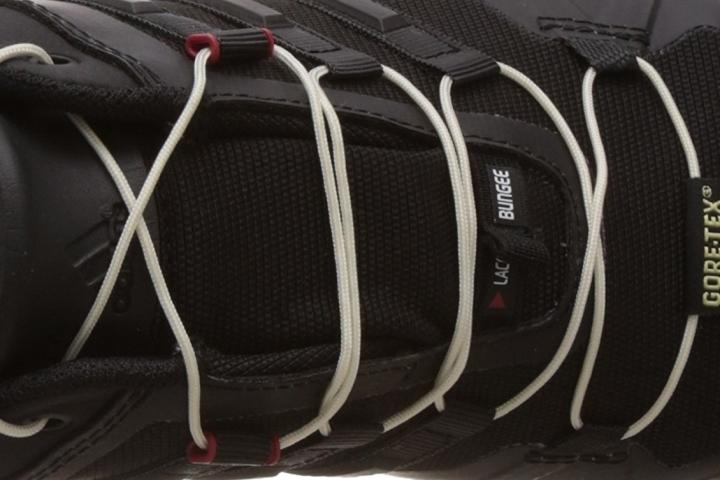 The speed lacing construction utilizes an easy-to-use system, which is made up of lacing strands and a locking mechanism. The runner only needs to adjust the wire once and lock it. There's no need to do any manual tying.