I really like these boots. They have everything I am looking for in a "proper" hiking boot whilst not costing the earth. They look and feel great and give me so much confidence to be aggressive on terrains where I have to be a bit more cautious before. I would wholeheartedly recommend you give them a try if they have the characteristics you are after, you won't be disappointed.
Pros
Superb comfort
Very secure fit
True to size
Stable
Perfect ankle support
Fantastic grip
Great for long-distance hikes
Salomon Quest 4D 3 GTX review
I was looking for a solid boot with a stable base and good ankle support (for my glass left ankle) that would be suitable for long-distance hiking over various terrain while carrying weight. Did I want it to look good? Of course, but this was a secondary requirement.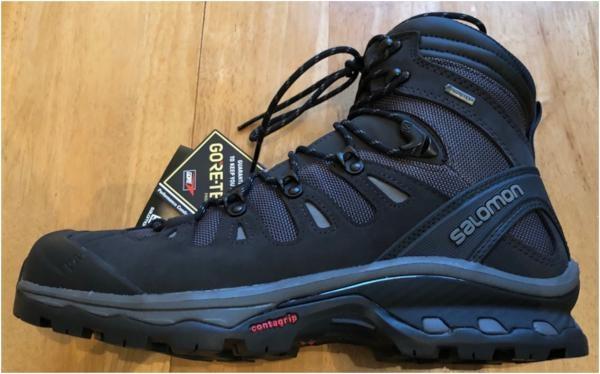 Aesthetics of the Quest 4D 3 GTX
When I first opened the box, I thought it was a nice looking boot without blowing my mind. I went for all black versions as I like to keep my boots clean and thought that the darker color would show dirt a bit less than the alternatives.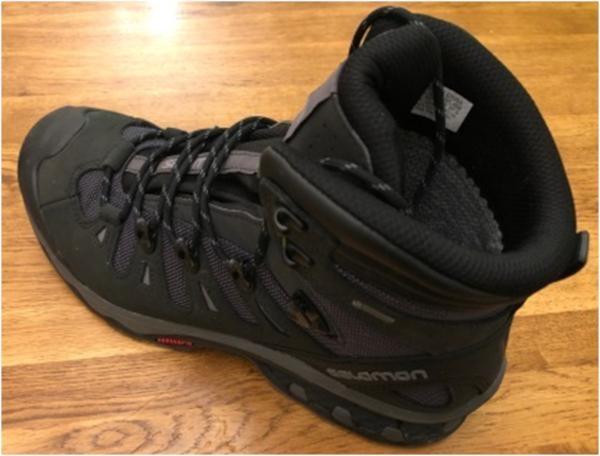 Slightly narrow
I felt they were slightly narrower around the mid-section than the previous boots I've owned. So those of you with really wide feet might not find them that comfortable. However, I'm sure the boot will relax after a bit of use and the toe section is nice, plenty of room to allow for ample toe wiggle.
They fit true to shoe size in my opinion. I am a size 9 and tried both the 8.5 and size 9's on, the size 9 had a little extra toe room whilst still being snug in all the right places.
Very comfortable
Whilst I won't be so bold as to say they are the comfiest things I've ever tried on as some reviewers would, they are very comfortable, and I believe a bit of breaking in will only increase the comfort level.
Note: At this point slightly off topic, I want to remind you that the socks you choose, play a big part in comfort so don't skimp in that area.
Support & stability of Quest 4D 3 GTX
This is where the boot comes into its own for me. The support around the ankle is perfect. It supports well while not cutting off the circulation.
The slightly recessed lace eyelets enable you to draw the back of the boot in as you tighten the laces creating a nice firm wrap-around feel.
The profile is quite chunky at the heel and toe areas. It's great as it allows the user to be confident treading on uneven ground. For someone like me, that is a big bonus.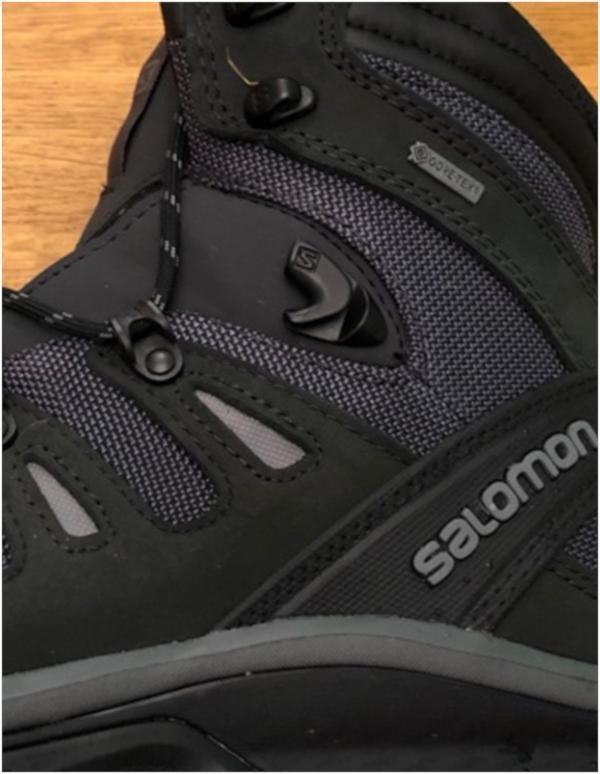 Finally, the boot keeps the foot in one place, preventing unwanted sliding when walking down the hill; this should protect those little piggies from bruising up.
The grip is fantastic
I walked the same route I have walked for years with my old boots and the difference is chalk and cheese. These things don't budge and what's even better is when you get home, the dirt falls out of the tread, due to the wide grip pattern.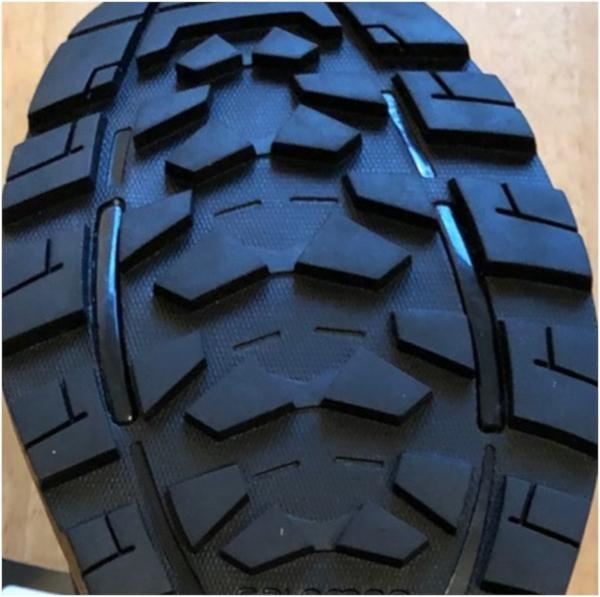 Weight of the Quest 4D 3 GTX
At around 650 grams per boot (size 9 UK) I would suggest they are a mid-weight boot. I personally am happy to trade a few grams in weight for the extra ankle support, they still feel light enough (yet to try them over a long distance).
Distance
Obviously, this comes with time so unable to provide an honest assessment, however, with Salomon's 2-year warranty - you're covered.
Cost
These things retail for £180 which is a lot of money (even if they are a great boot). However, if you shop around, you will get them for a better price, I paid substantially less than the RRP just by shopping around online.