Nike Revolution 5 review
The Nike Revolution 5 is affordable at $65 but will not be enjoyable for anyone running more than ten miles or so per week. Therefore, unless you only need a cheap shoe to take to the gym or on walks around town, I would look elsewhere.
It does not offer a soft cushion nor energetic responsiveness for long runs; rather, the sole rigidly slaps the street with each step, and the mesh upper loosens up drastically, which provides a sloppy feel.
Who should buy it
The Revolution 5 is ideal for runners who are:
tight on the budget
running no more than 10 miles per week
actually looking for a minimalist-looking walking shoe
Who should NOT buy it
This shoe is not for runners who are looking for a legit and durable running shoe:
Pros
True to size
Secure ankle fit
Cheap
Nice-looking design
Good for long walks
Clean design
Cons
Not for running
Not comfortable
Very stiff
Short laces
Very poor midfoot lockdown
The Revolution 5 is NOT comfortable at all
Due to the sole's stiffness and lack of flex mid-stride, the Revolution 5 does not provide much comfort on runs. It feels unnatural and as though there's a fancy piece of styrofoam underfoot.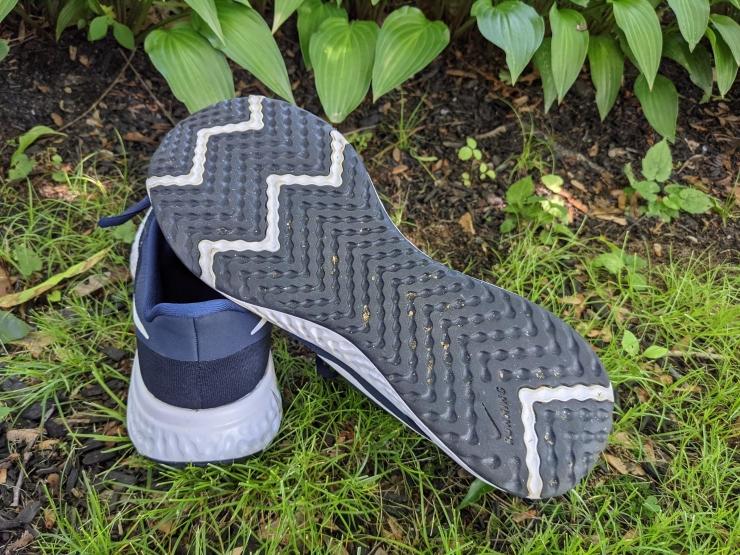 Due to the shoe's lack of comfort, I do not recommend it for someone who plans to run more than ten miles per week.
The Nike Revolution 5 feels overly stiff
The midsole of the shoe feels overly stiff and hard underfoot. However, after the first 15 miles, the midsole softened slightly and though this made the ride slightly more enjoyable, it was subpar compared to other shoes I have tried recently.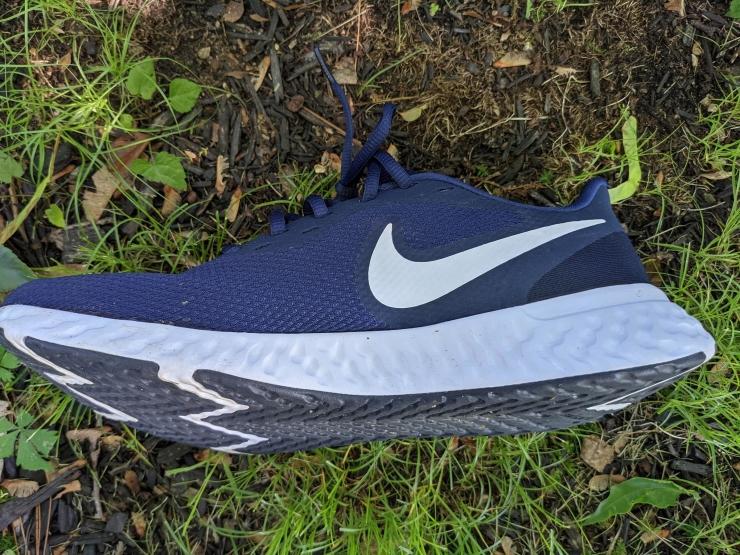 Typically, the best running shoes work in tandem with your stride and disappear. The Revolution 5 failed in this regard. It was a challenge to settle into my usual cadence and enjoy my run.
Better for walks than runs
However, the discomfort was not nearly as noticeable for long walks around my neighborhood or quick warmups before non-running workouts.
Mesh upper becomes loose very quickly
Even though the Revolution 5 fit well out of the box, the mesh upper stretched too much and became much looser after only a few miles, which caused my feet to slide when I ran on uneven ground.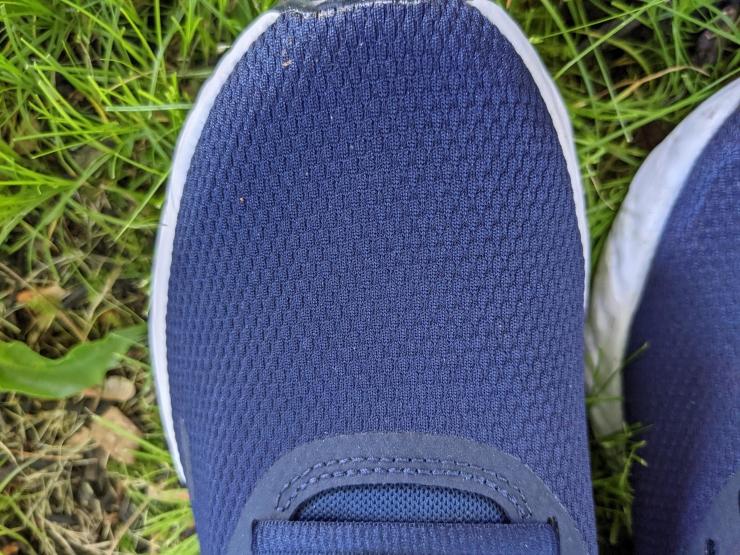 The laces are too short
The laces were also too short to double-knot, which seems like another cost-cutting issue, along with the structurally insufficient mesh upper.
Secure ankle fit
Luckily, even though the laces were short, I did not have to lace them in any untraditional ways, because my heels stayed locked in. The heel collar provided a secure fit around the ankle.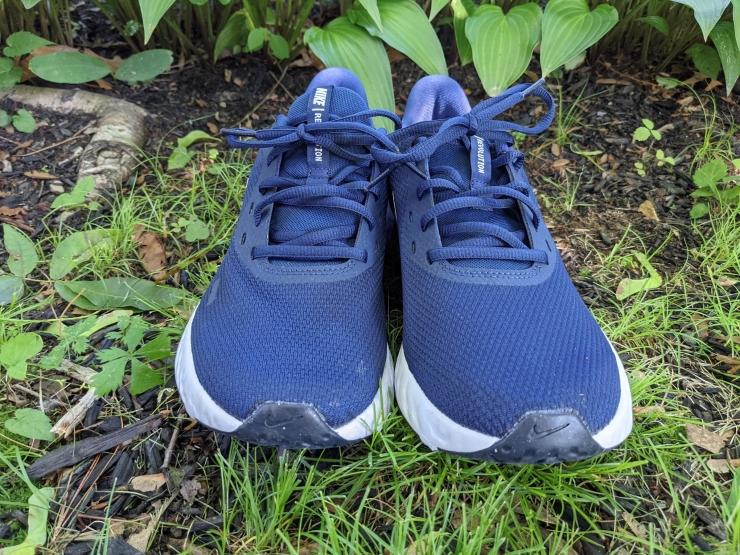 The Revolution 5 sports a sharp design
I appreciate that the Revolution 5 looks minimalist and stays away from gimmicky graphics and outlandish market trends. The navy blue and white color look clean, simple, and unassuming. I'd happily wear the Revolution 5 to the cross country meets I coach at or anywhere else a maximalist pair of Hoka running shoes may seem a bit too obnoxious.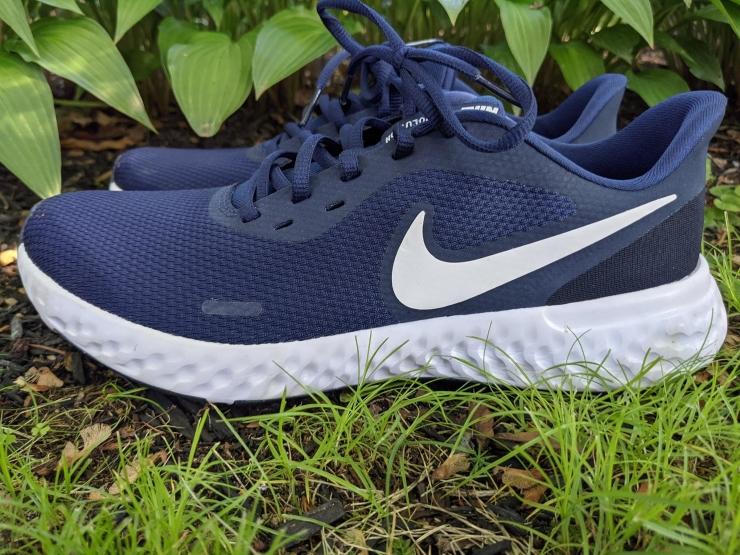 Affordable but lacks significant value
Ultimately, I was excited to try the Revolution 5, because sometimes affordable, simple products bring marketing trends back to earth and make consumers realize they don't need a carbon-plated marathon shoe to get out and run; however, I don't think the Revolution 5 is worth your time if you are serious about running.
Conclusion
If anything, even slightly more expensive running shoes offer more comfort, which to me, is worth it. In the challenge to run consistently, the Revolution 5 will be more of a hindrance than a helpful tool.
Tip: see the best running shoes.
Rankings
How Nike Revolution 5 ranks compared to all other shoes
Popularity
The current trend of Nike Revolution 5.