Nike has always set high standards in its Air Max line. From supreme comfort to innovation and excellent fit. The Air Max 200 hits the minimum for these and therefore is still an excellent shoe. It is also a rather durable sneaker.
Pros
Comfortable Air Max cushioning
Built to last
True to size
Plenty of colorways
Retro vibe
Cons
Heavy due to thick materials
Narrow fit
Stain magnet
There always had to be a 'worst Air Max' sneaker, and the 200 fits the bill
There's a saying about deadlines: "If you leave it to the last minute, it only takes a minute to do." It looks to me like the Nike Air Max 200 was forgotten about until one day someone ordered a pair.
Heavy, stiff and somehow boasting an unbreathable mesh, the 200 is here for people who want a sneaker that doesn't fall apart, and nothing more.
The Air Max 200 tries too hard to fit into a cultural line-up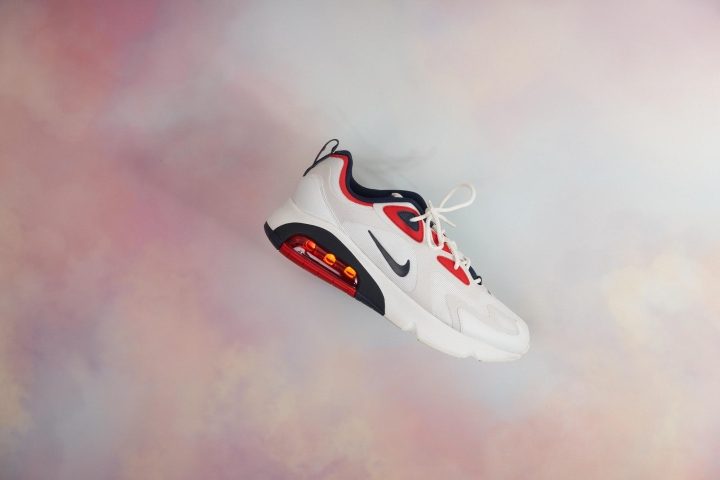 Aesthetically somewhere between the AM 180 and a Nokia 3310, the Air Max 200 seems to have tried to please a crowd with some unique colorways, but thanks to its size and chunkiness they always seem to try a bit too hard.
I picked up the "Summit White Obsidian" colorway (see what I mean about trying too hard?) It made the most sense to me because it at least seems to play into the dad-shoe theme: the bulky design, large-tough mesh, and fluid shapes.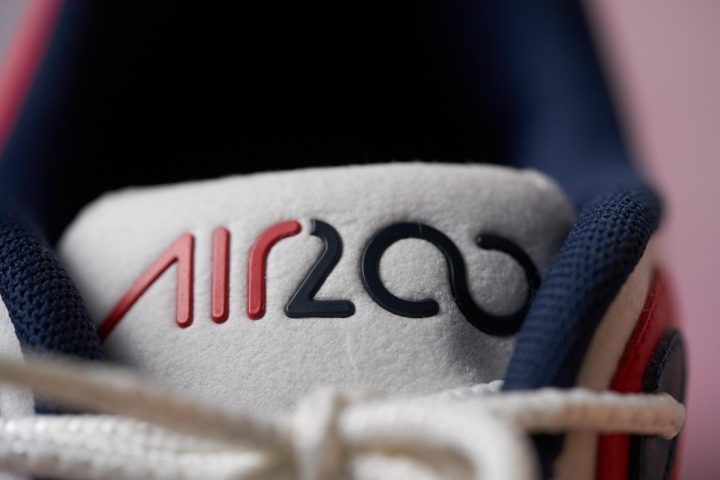 Constructed from materials seemingly dragged out of storage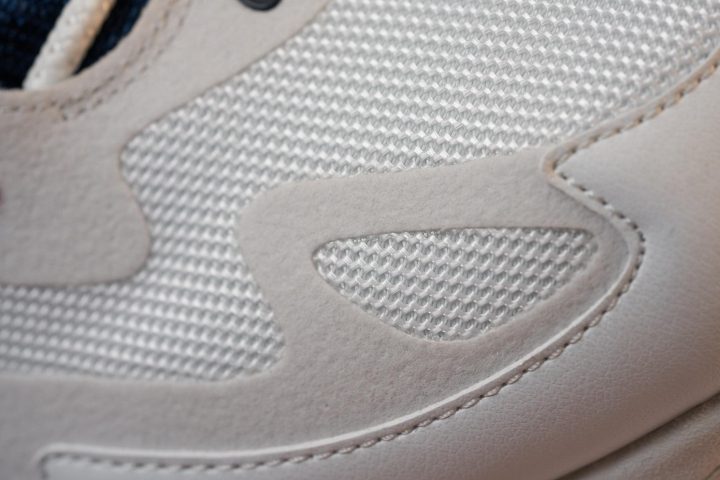 The mesh and leather composition of the upper either tries to add to the bulk of the shoe or take away from it. The result is a sneaker that doesn't seem to know if it's trying to be an Air Max or a work boot, and that's not a place anyone wants to be.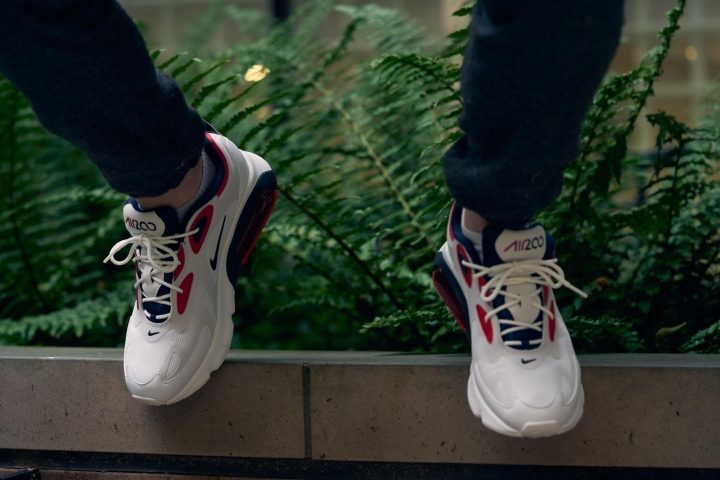 The tongue is made of mesh which does add some breathability to the shoe, which is great because nothing is getting out of the thickly woven, heavy tapestry on top of the forefoot. I tested these for a few days, on walks, hanging out, and stuck behind the wheel in traffic for 3 hours. The shoe does not breathe.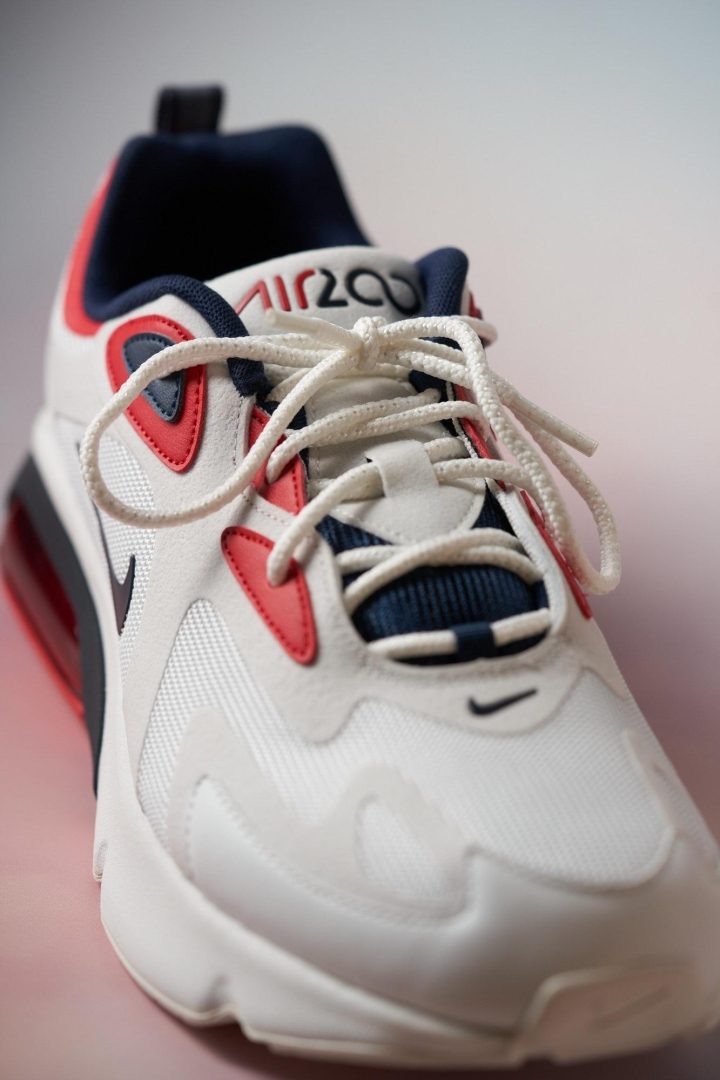 Part of the problem is the thicker fabric lining the inside of the upper, it feels like Nike just stuck the 200 together with whatever they had lying around.
The water might not reach your foot, but the Air Max 200 definitely keeps a hold of it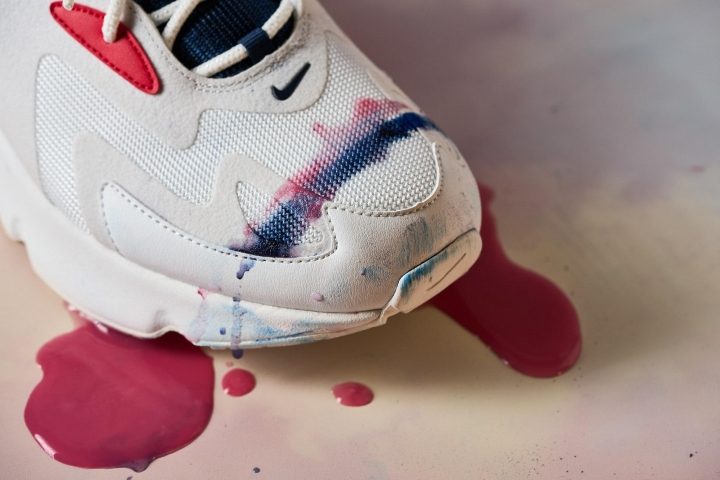 In terms of protection from water and stains, look elsewhere. The Air Max 200's thick fabric soaks up water and holds onto it. The mesh is so absorbent that trying to get out stains from testing actually led to more of the shoe getting stained in more places.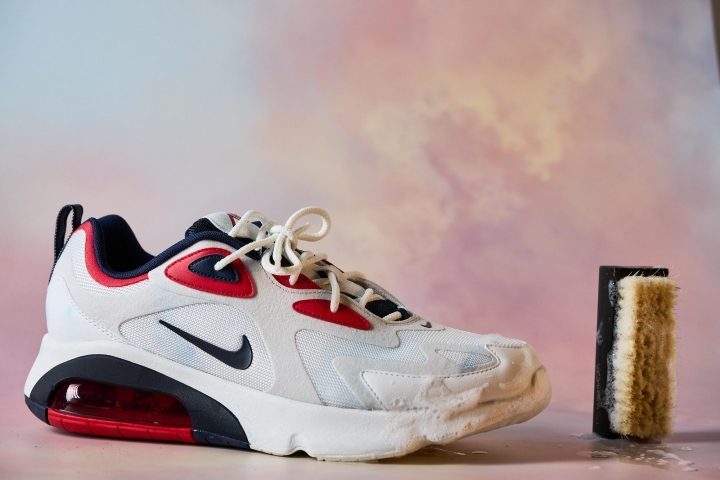 Does not live up to the Air Max standard of comfort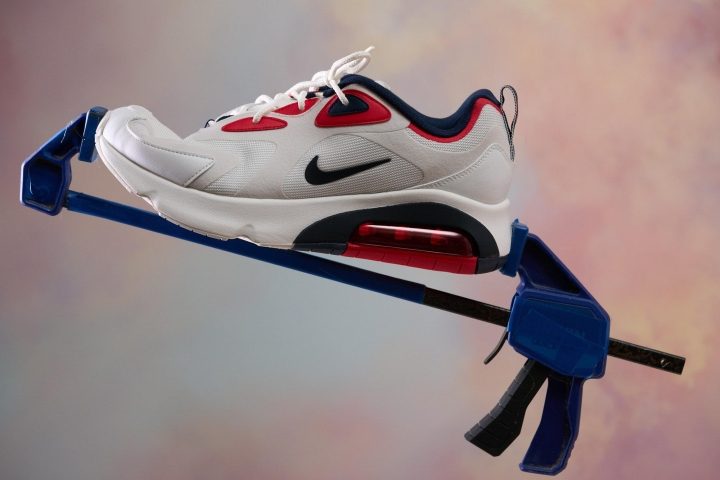 The Air Max 200 is also pretty stiff. There are definitely stiffer Air Max out there like the 720, but with the 200 there doesn't seem to be any need for it. The sole is a thick, durable foam that may last for a while, but has little give and adds a lot of weight.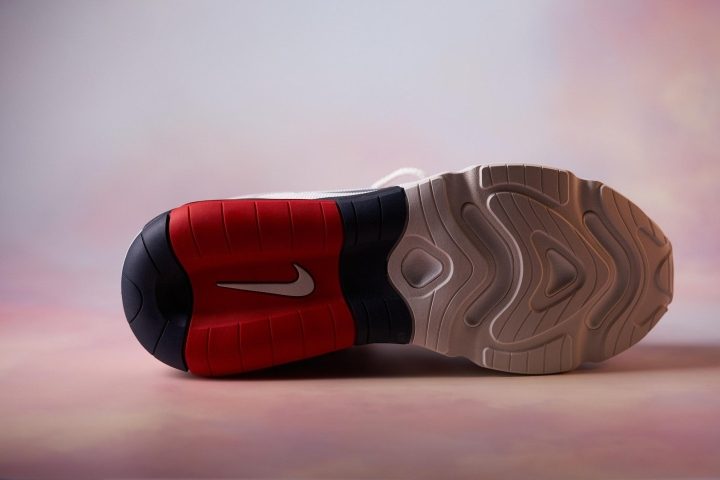 The airbag is a welcome pocket of comfort in the shoe, but other than that, there's little to make this particularly comfy.
Nike has a pretty solid reputation for making sneakers true to size. They're usually the most reliable on the market (looking at you Adidas). The Air Max 200s run true to size but are kind of narrow, making it difficult to keep them on for long periods of time without feeling cramped.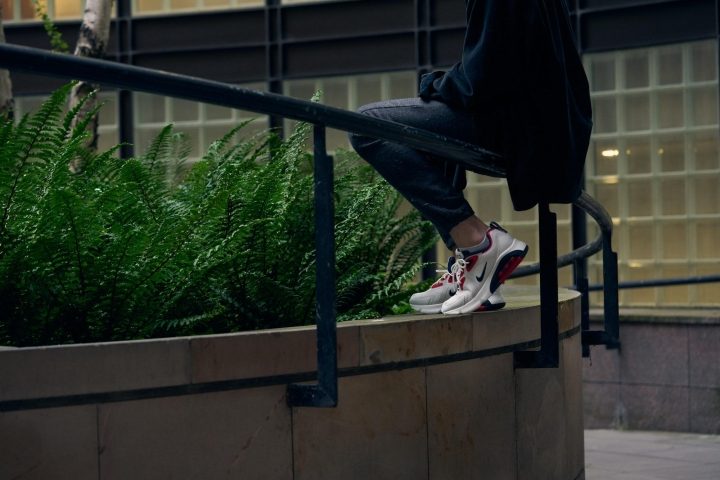 Not even durability would convince me to buy the Air Max 200
Like I said at the beginning, Nike may have made the Air Max 200s just to show how tough they can make an AM sneaker. They feel as though they're built like a tank, but in reality, they're just as strong as the other offerings in Air Max. Nike has a reputation for making high-quality shoes that do not fall apart easily, so I don't know why they produced only the bare minimum this time.