The K-Swiss Ultrashot 3 offers nothing but true improvements. It is one of the most durable and stable tennis shoes from the K-Swiss line. It is supportive enough for quick court movements and grippy enough to change directions smoothly. While the looks are admirable, the Ultrashot 3 is not breathable. If breathability is a deal-breaker for you, consider a pair from Adidas or New Balance.
Pros
Phenomenal bounce and energy return
Stable platform
Durable outsole
Superb traction
Durable toe box
Clean and sleek looking
Cons
Lack of breathability
Thin tongue
Who should buy the K-Swiss Ultrashot 3
Many tennis players stated that the Ultrashot 3 is meant for aggressive players who demand superior court performance and durability. With its enhanced level of stability, they also stated that it is a great shoe for players who want to be in control on the court.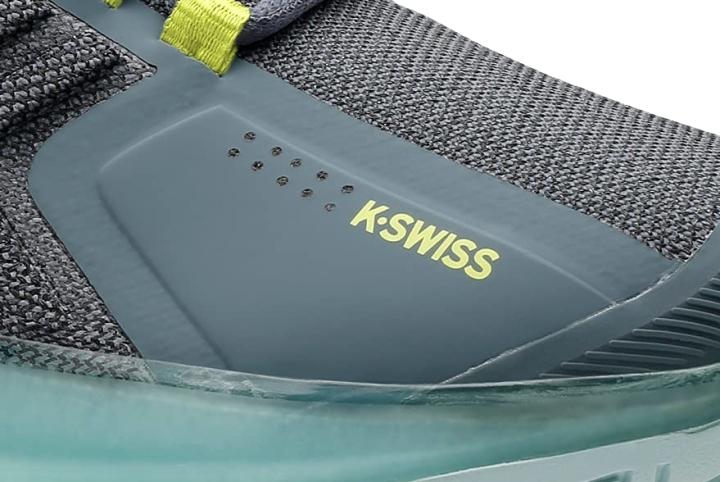 Who should not buy the K-Swiss Ultrashot 3
Many players were disappointed with the shoe's poor ventilation. They said it "felt pretty warm after every hit." They also mentioned that the tongue is too thin. It tends to fold over and needs constant adjustment. If you are looking for a shoe that offers amazing breathability, you might want to check the ASICS Gel Resolution 8.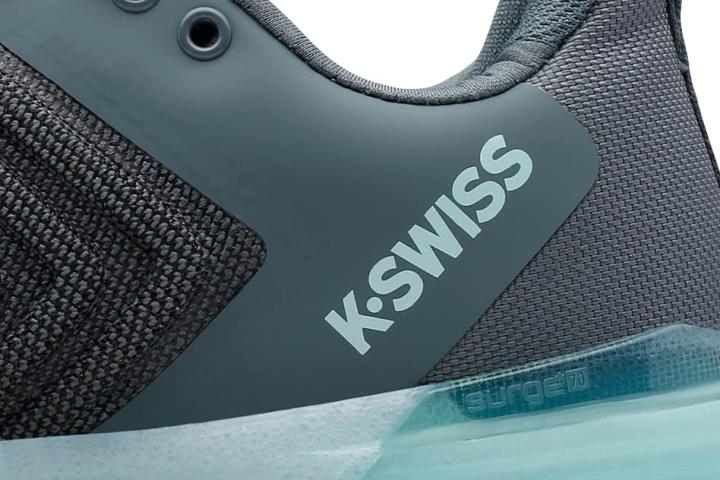 Updates to :name
The Ultrashot 3 is not the lightest tennis shoe in the K-Swiss line, but it features several updates that intermediate and professional athletes admire.
Energy return - The new Surge 7.0 midsole feels soft and delivers bounciness underfoot.
Durability and traction - The Dragguard 7.0 offers traction on any court surface and durability that extends to the toe area.
Support and stability - The 360 Plantar Support Chassis (PSC) is strategically placed in the lateral area for a more stable and supportive performance.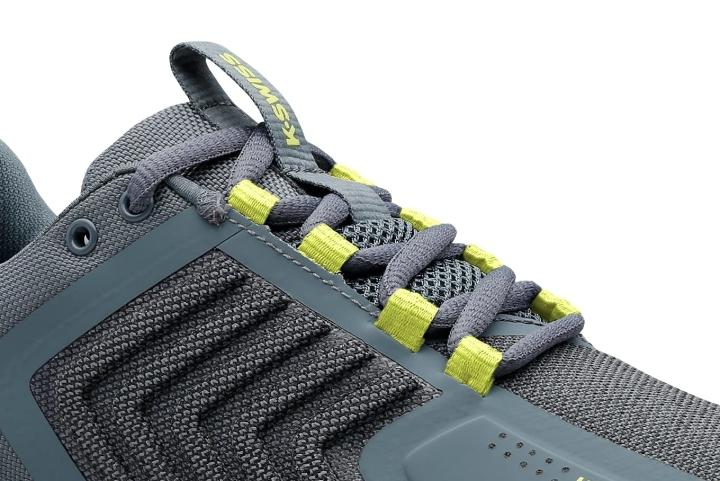 Excellent traction and stability
Players who wear this shoe stated that it offers excellent traction and stability on all court surfaces. They stated that it maintains your balance while you slide on the court or if you move aggressively.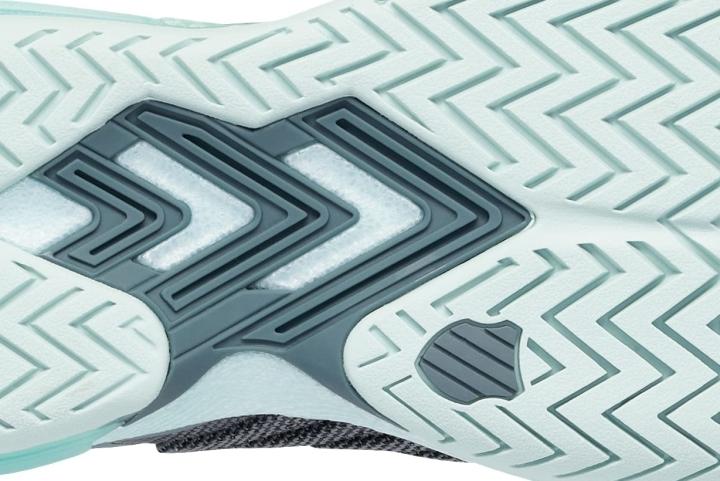 Durable non-marking rubber
Players also mentioned that it offers amazing durability and it takes some time to wear out. On top of that, they also stated that it is backed up by a 6-month outsole durability guarantee.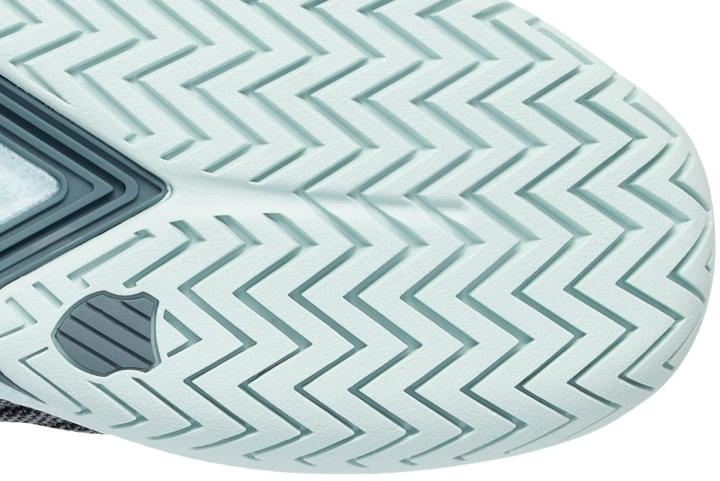 Responsive and comfortable cushioning
Players say that its midsole is designed in an interesting way. They mentioned that when you wear it for the first few things you are going to feel the softness of it. Also, the midsole is going to provide you with excellent responsiveness and cushioning.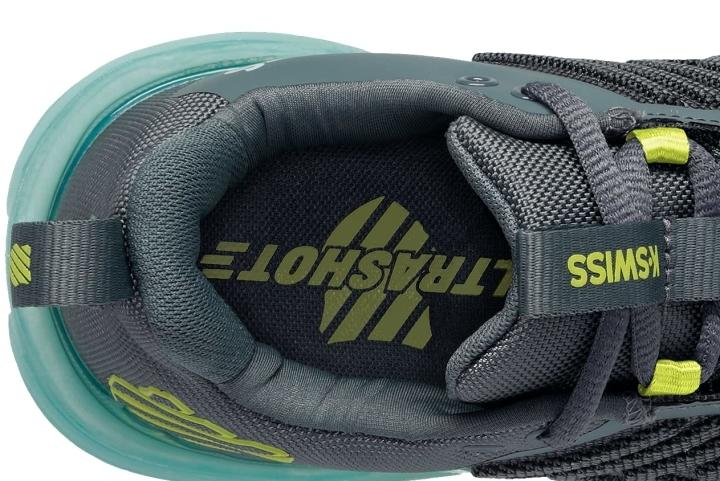 Amazing stability on the court
Underneath the midsole, players stated that it provides good stability especially when moving quickly on the court.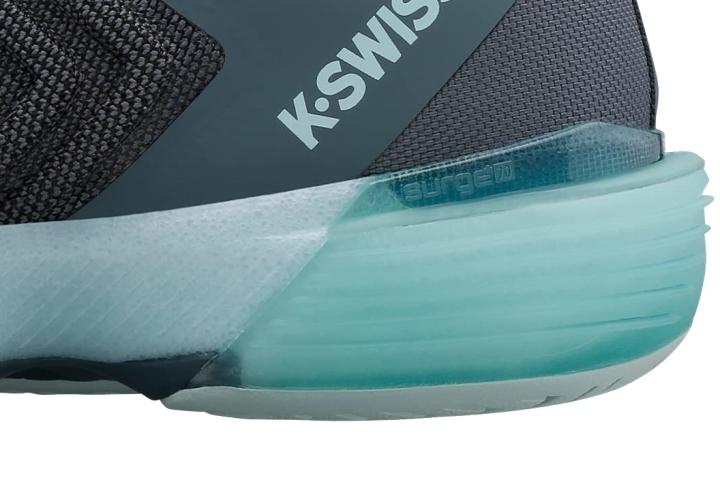 Incredible toe box durability
If you are someone who is a toe dragger or tends to move aggressively on the court, then you would enjoy wearing this shoe. Players stated that it will provide you with excellent toe durability.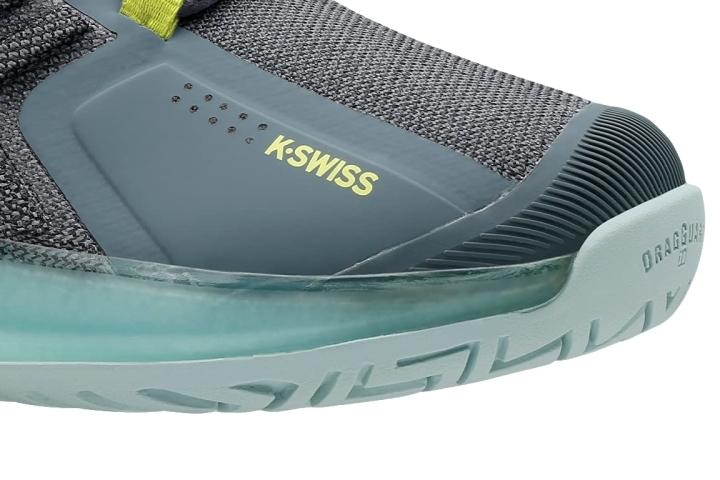 Soft and supportive heel cap
The K-Swiss Ultrashot 3 comes with a soft and supportive heel cap for locked-in security. Players stated that this would help keep their feet and heels stable as they move around the court.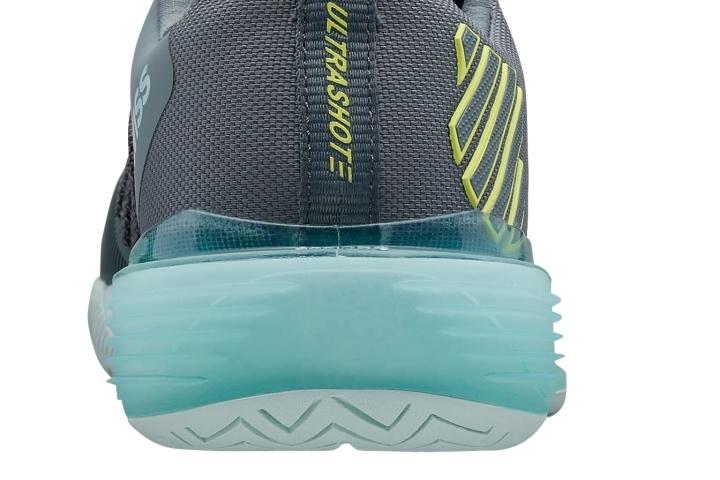 K-Swiss Ultrashot 3's lacing system
Players stated that it slows you down when putting the laces through the leather holes however you would get a nice grip once you tighten it up.