Who should buy Skechers GOwalk Joy
Skechers GOwalk shoes never fail to provide comfort in every step. The GOwalk Joy would be a worthy addition to your shoe rotation if:
you prefer hassle-free slip-ons to the traditional laced sneakers

you need a comfortable walking shoe for long walks and traveling

you want a simple yet elegant design from Skechers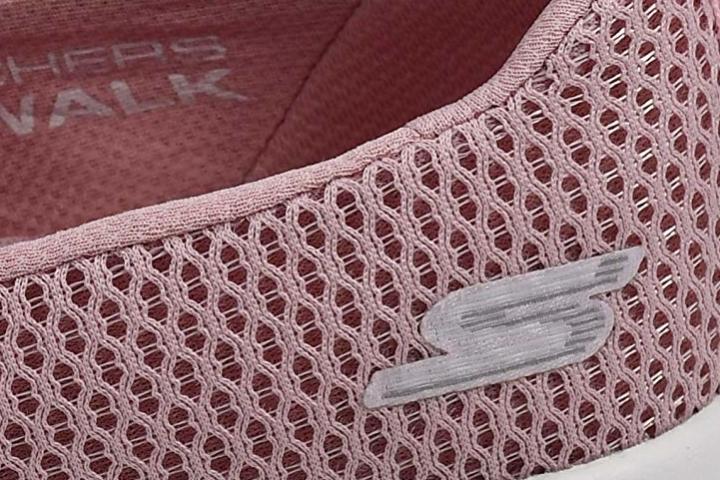 Who should NOT buy this walking shoe
The GOwalk Joy does not offer any arch support or additional stability components. This makes its soft midsole a bit of a problem for people with flat feet and overpronation. So, if you need that support for your foot arches and ankles, consider the Arch Fit - Grateful or the Arch Fit - Iconic.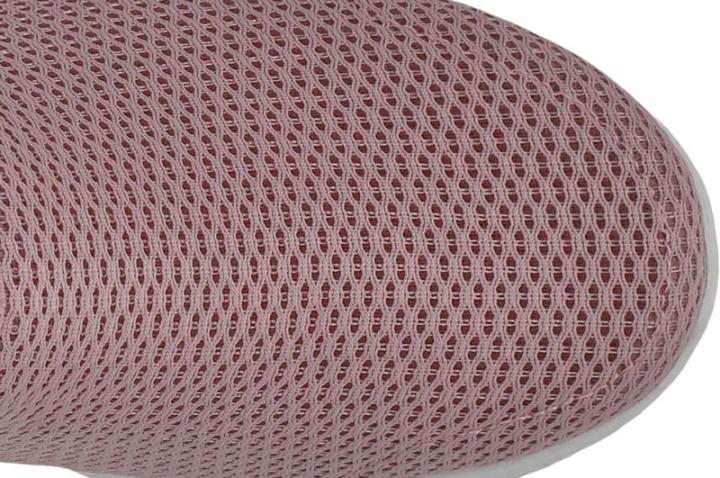 Slide in and out of the GOwalk Joy easily
The Skechers GOwalk Joy sports a slip-on construction for easy on-off action. There are no laces or straps to adjust the fit, but the material is meant to fit the foot closely. There's also a pull loop on the back of the collar, making the trainer easier to put on.

Multiple people with mobility issues loved this pair of slip-on walking shoes because they didn't need to bend over and fuss with laces. No shoe horn needed, you can just slip into the shoe.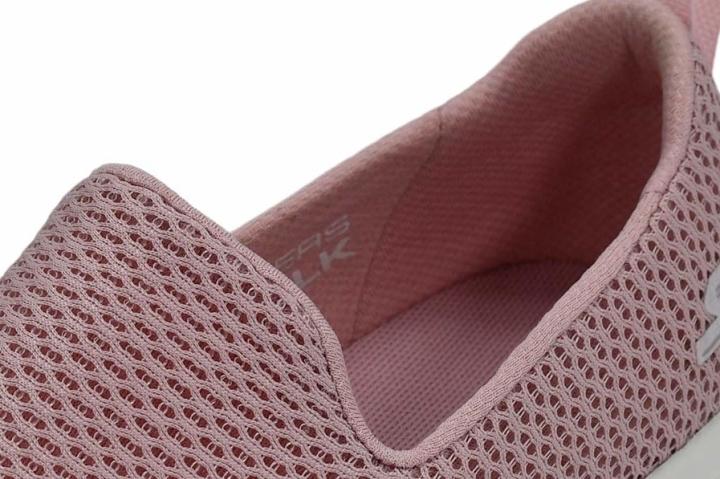 Those who travel a lot also find the design of this shoe convenient as it is so easy to slip off at the TSA security gate. It is also so lightweight and can be easily packed into a carry-on.
Despite its easy on-and-off, the wearers say that it stays on the foot unlike many other slip-ons.
Out-of-the-box comfort
You should not worry about a break-in period with this GOwalk shoe at all. Hundreds of buyers report feeling comfortable in the shoe straight from the box.
Walk with joy as this shoe keeps your feet well-cushioned
"A real joy to wear," "such a delight," these and other positive comments about the shoe are pouring from the satisfied owners of this Skechers shoe. Those who spend up to 10 hours walking and standing on their feet at work or running errands are ecstatic about this Skechers shoe.
This is one of the primary reasons why they have purchased this model multiple times (as many as 8 pairs!), calling it "the greatest find of all." Some of them especially love how soft and smooth the heel-to-toe transitions in this shoe are.
The soft comfort of the 5GEN midsole proves to be effective in protecting the foot from impact and preventing foot fatigue. It's been a life-saver for senior wearers too, which made them recommend the GOwalk Joy to their fellows.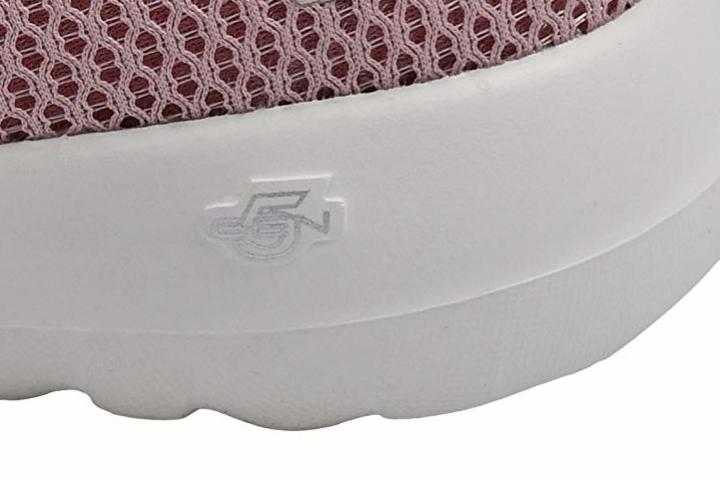 Additionally, inside the Skechers GOwalk Joy is the Goga Max insole. This plush element adapts to the foot and enhances the cushioning of the midsole for long-lasting comfort and support.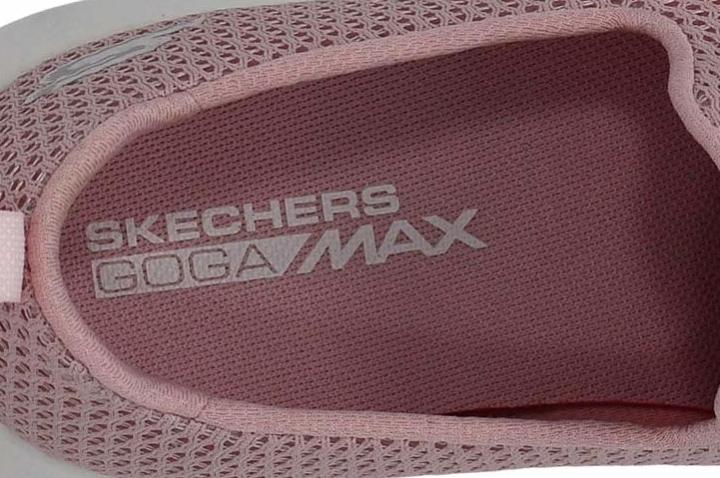 Helps to relieve foot pain
A good number of reviewers who suffer from various foot conditions report that this Skechers shoe has been really helpful in easing their strain. Some of their conditions include injuries, arthritis, and plantar fasciitis.
The GOwalk Joy is surprisingly durable
The Skechers GOwalk Joy features a midsole that also functions as the outsole. Its hard-wearing characteristic allows it to endure walking on rough surfaces. There have been no reports of the shoe breaking down so easily.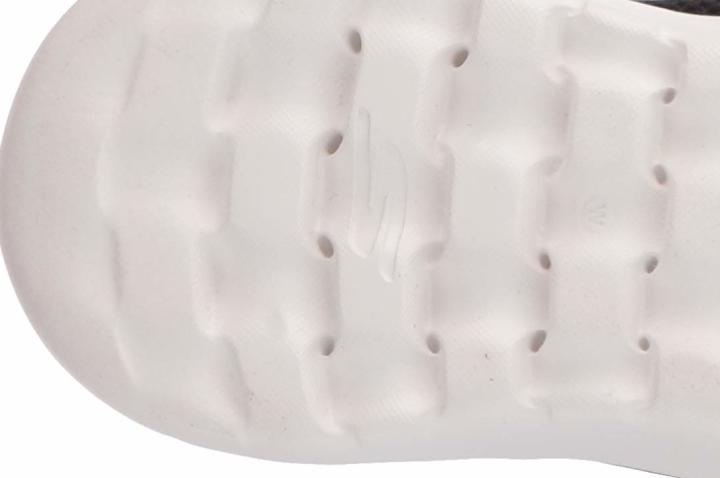 The only warning that some wearers give is that the exposed foam gets a bit slippery on smooth wet surfaces.
A highly breathable Skechers walking shoe
The mesh upper on the Skechers GOwalk Joy has large ventilation pores, allowing a cooling breeze inside the shoe. This is an excellent option for warm summer days.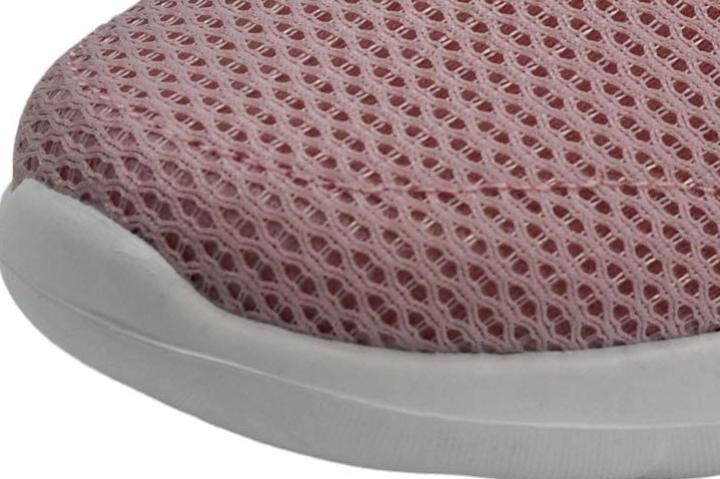 A few people were also grateful that when it gets hot and their feet begin to swell, the fabric stretches to accommodate the swollen feet just fine.
Simple style and so easy to style
There is nothing flashy about this shoe's design but the wearers really love how it manages to create an elegant look. Its subtle monochromatic colorways also make the shoe easy to match with various outfits, be it a dress or a pair of jeans or shorts. Some ladies ended up buying the GOwalk Joy in every available color.
Compare popularity
Interactive
Compare the popularity of another shoe to Skechers GOwalk Joy: