The On Cloudmonster is the brand's max-cushioned running shoe that "changed everyone's mind." From firm to forgiving, it's a new take that's perfect for daily training and long runs. True to its name, it has a "monstrous" amount of foam that will keep your feet protected and comfy all day. So much so that you can take it out on your walks as well.
Pros
All-day comfort
Bouncy cushion
Smooth heel-to-toe transitions
Protective for long runs
Stable when cornering
Weighs less than it looks
Grippy on wet roads
Can work on light trails

Perfect lockdown

Durable
Sustainable upper
Cons
Firm for recovery days
Not for wide feet
Expensive
Who should buy the On Cloudmonster
Get the Cloudmonster if you're looking for a:
maxed-out daily trainer for road running and walking
highly protective and bouncy shoe for long training runs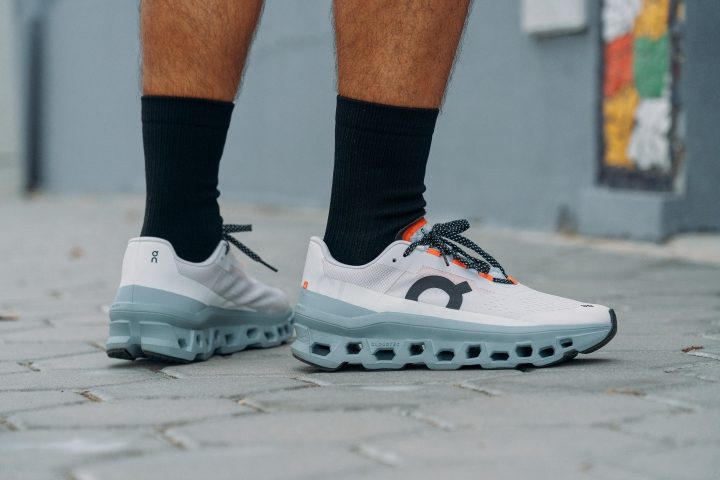 Who should NOT buy it
Consider the New Balance 1080 v12 instead if you want a cushy and protective ride for recovery days.
And if you're among the wide-footed runners out there, your toes can splay comfortably in the PUMA Velocity Nitro 2. Even more, it's a more budget-friendly alternative at $120.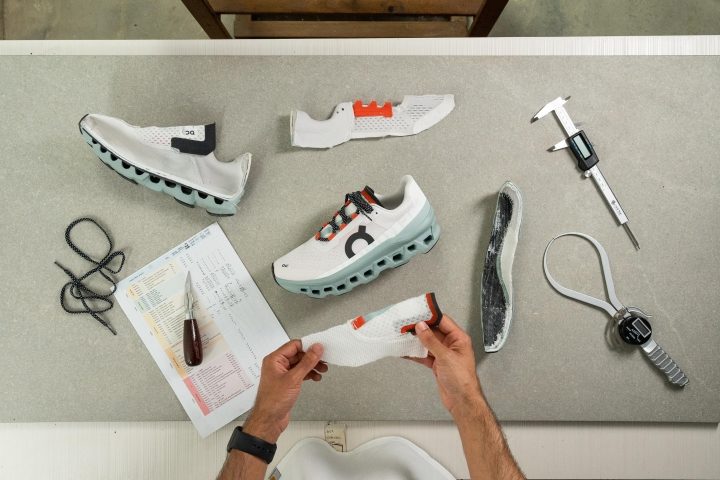 A comfort monster
With a monstrous amount of cushioning, runners can't help but say that "On has made themselves a Bondi!" Not only is it reminiscent in size, but also in comfort.
Fact check
To translate "monstrous" into a number, we measured the heel stack height of the shoe to be 34.9 mm. This is significantly higher than what's typical for On Cloud shoes (26.9 mm on average) and is also higher than the average of our lab-tested shoes (32.7 mm).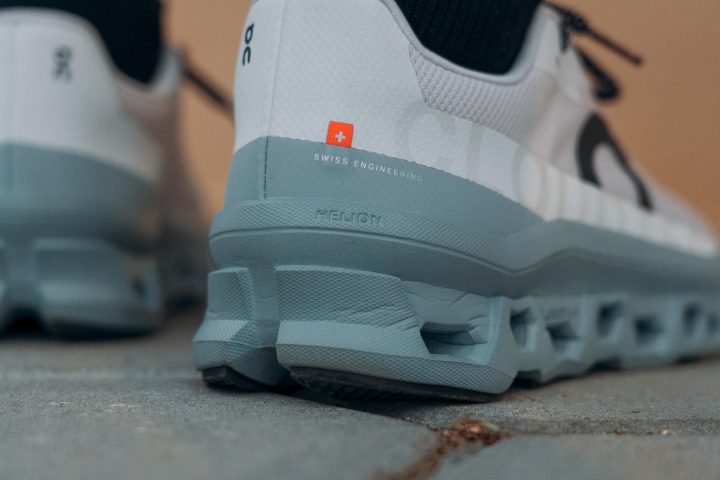 It's not your typical On running shoe that's firm. Everyone agrees that it's a massive step forward from the rigid and brick-like On shoes of the past. Simply, the brand has finally achieved what they've always promised the Cloudtec to be.
The On Cloudmonster may not be a plush shoe, but if there's the best way to describe it, these comments nail it to a T:
It is great for "walking and long days out."
It "keeps your legs feeling fresh after long runs."
Be wary on recovery days
It's not for such a pace, to say the least. According to multiple testers, when you're looking to really slow it down, the Cloudmonster is still on the firmer side despite it being branded as On's version of the Nike Invincible Run.
One expert even went as far as saying his legs "felt trashed" the day after his recovery run as "there wasn't enough [softness] to keep the feet fresh."
Fact check
Indeed, measuring the heel foam stiffness, our durometer shows 25.8. For reference, it proves to be softer than the other On Clouds (i.e. On Cloudswift 2.0 is 31% firmer). The Cloudmonster is also a bit softer than the average across all running shoes that we've tested (by 11%).
How could a giant weigh so little
On average, max-cushion shoes weigh in at 289 grams or 10.2 ounces in US men's 9. However, the Cloudmonster is only 274 grams or 9.7 ounces despite its massive look and cushion. One runner explains this perfectly saying, it's easy to pick up the pace "without feeling too taxed."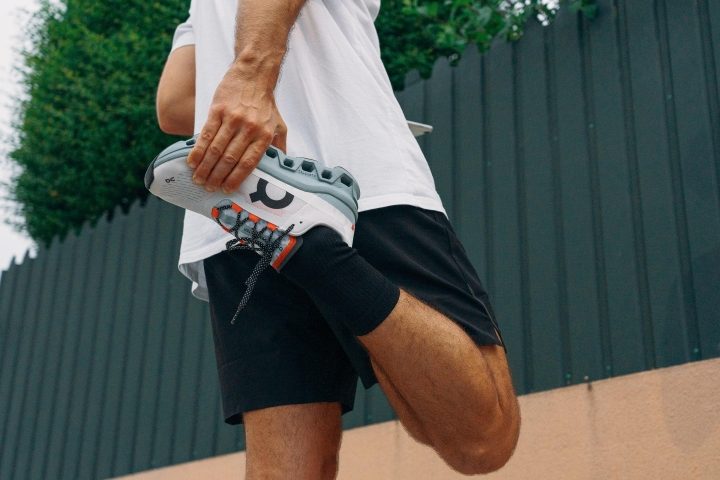 Runs easy
With its rocker geometry, having an "easy rolling sensation" is the greatest takeaway from most runners. Moving forward doesn't require too much effort because the shoe does it for you.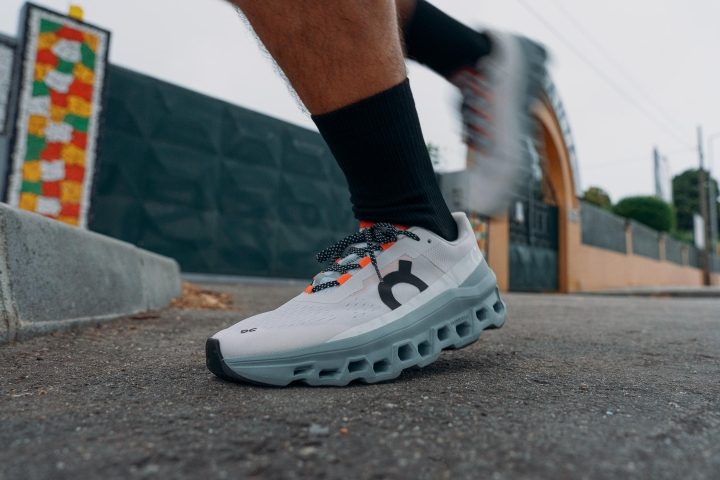 The On Cloudmonster offers a springy ride
Almost everyone agrees that this is the most responsive On running shoe yet, saying:
It "provides a very fun and versatile ride."
The shoe has "a nice fluid toe spring through the forefoot."
The "Cloudmonster a little bit of pop at toe-off" which multiple reviewers find "unique" for maximalist shoes.
Traction that sticks
The outsole grip of the On Cloudmonster is what many consider "exceptional." Whether you're running through a "late winter snowstorm or springtime showers," it's one of the better grips out there.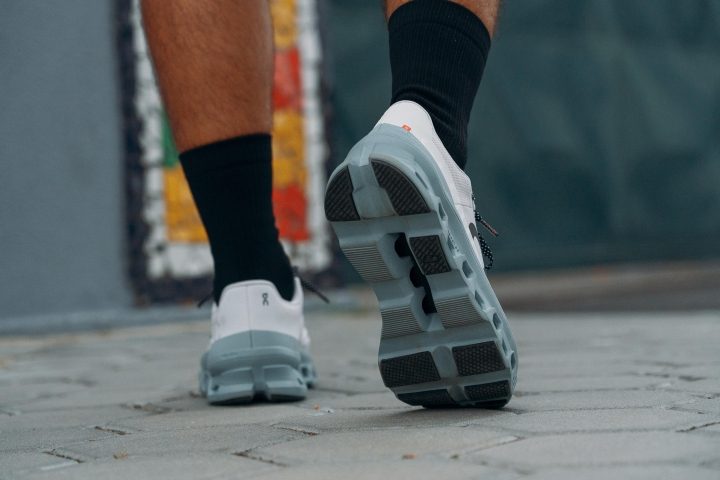 Even better, it doesn't just stick on the road, but also does so excellently on gravel and hard-packed dirt sections of trails.
Won't let you slip
The majority are in awe of the shoe's ability to "keep the movement linear." Despite its titan-like stack, there have been NO complaints about unwanted side-to-side movements. This is thanks to the shoe's wide base that provides planted steps.
Fact check
The shoe's platform appears to be pretty wide in both the heel and the forefoot (86.2 mm and 109 mm respectively). However, it's not wider than the average across running shoes (88.9 mm and 111.8 mm).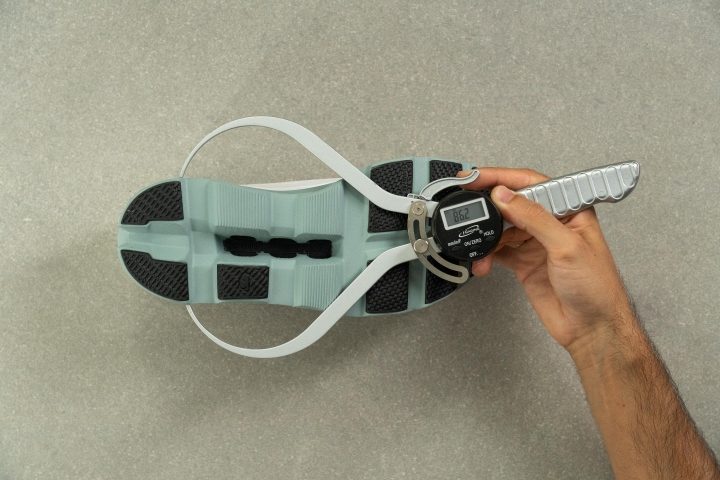 Breathes quite well
The shoe's mesh upper is reported to pass the air through very effectively, even on a warmer day. Just see how easily the smoke comes through on our lab breathability test.
Stepping it up in the lockdown department
The shoe's boot-like collar holds the ankle nicely while "maintaining a nice amount of mobility." It's complemented by the gusseted tongue (attached to the sides), locking the foot in place.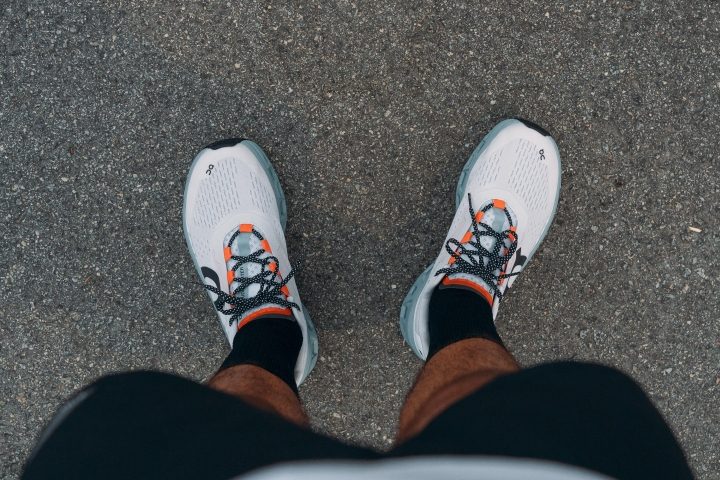 Additionally, several testers find the lacing system an "underrated feature." They say the shoe's little loops (for eyelets) gave them a perfect lockdown.
Just enough room
For runners with narrow to medium-width feet, the toe box is more than enough. They even say it has enough room when (werewolf reference alert!) "you accidentally go out on a night run with a full moon."
However, the shoe's toe room is a letdown for wide-footed runners. It just feels "tight and compressed;" they can feel pressure on the top of the big toenail.
Fact check
Checking the shoe's forefoot width (97.3 mm), it sits right at the average of road running shoes (97.6 mm).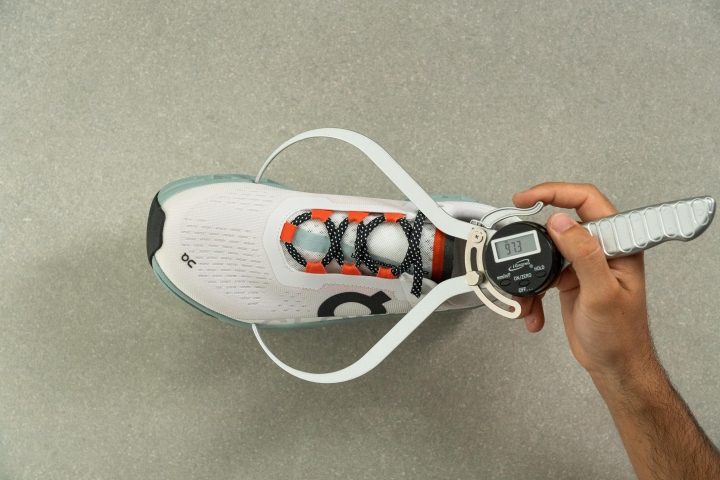 The Cloudmonster is an eye-candy
It has an "unorthodox and futuristic look" that catches onlookers' eyes. The little design touches "go a long way;" so many were wowed by the shoe.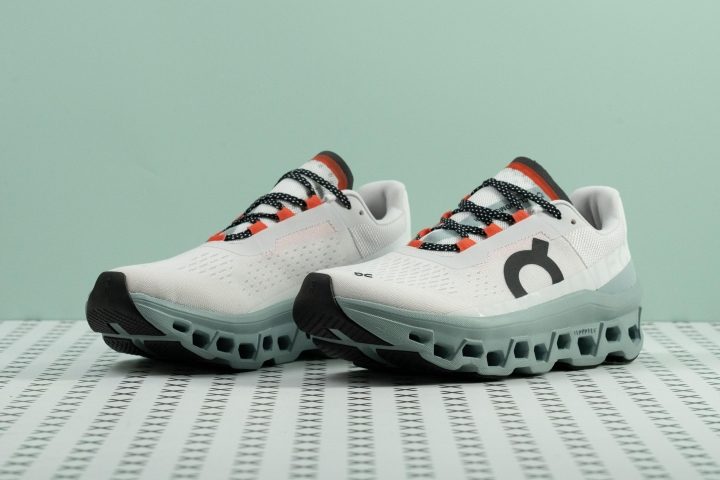 Stays for the long haul
An expert who has logged 100 km in this shoe reports that it "still feels brand new."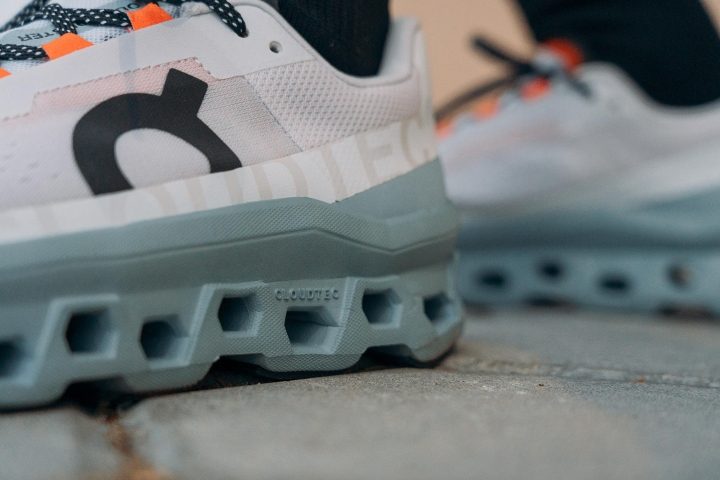 Puts a dent in your wallet
The average maximalist trainer retails for $149. Meanwhile, the On Cloudmonster costs $170 a pair, which is a lot.