The Nike Reax 8 TR knows what it needs to do and does it well. It is a training shoe with great versatility no matter what you're training for. Whether it's running, jumping or some combination workout, you can be confident this shoe won't fail you.
Pros
True to size
Great heel support
Amazing comfort
Lightweight
Good breathability
Durable
Great lockdown
Excellent traction
Nice ft
Great value for money
Cons
Squeaky
Non-flat sole is not great for squatting
Nike Reax 8 TR review
The Nike Reax 8 TR improves upon its predecessors with an improved lacing system and better heel support. This training shoe feels responsive to the touch so you can train with confidence, whether you're zigzagging back and forth or jumping up and down thanks to its cushioning system.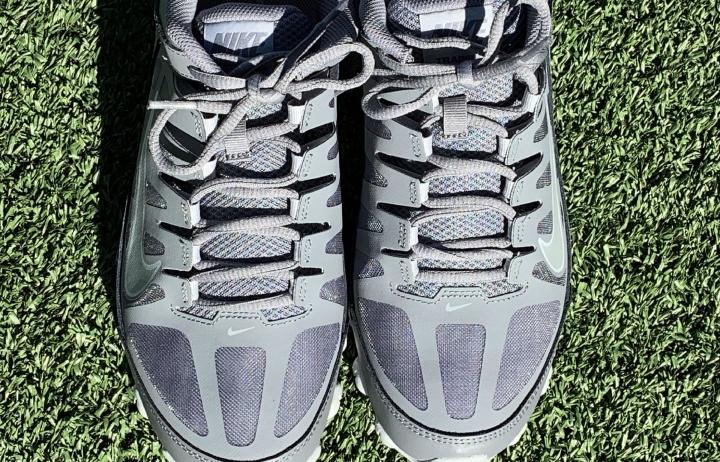 Paired with solid rubber sole pods, the Nike Reax 8 TR is a contender for a solid training shoe that doesn't break the bank.
Who should buy the Reax 8 TR
The Nike Reax 8 TR is for those looking for a good all-around training shoe with excellent heel support whether for running or jumping.
Who should NOT buy it
The Nike Reax 8 TR offers a lot but is not for everyone, consider another pair if you: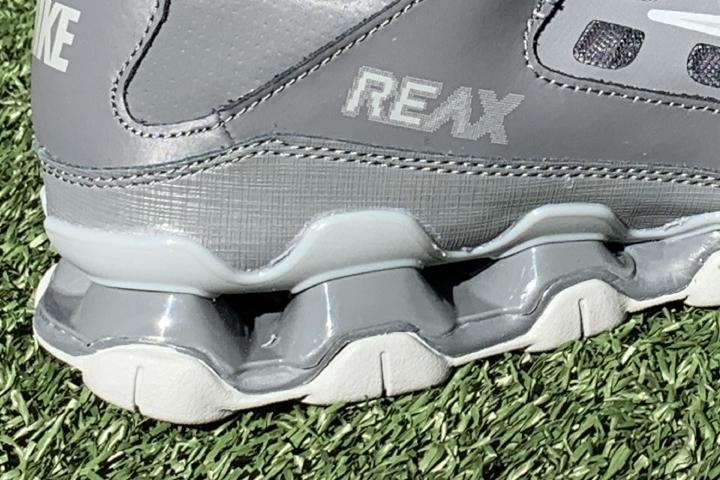 Nike Reax 8 TR comes ready to train
The Nike Reax 8 TR knows what you need in the gym and provides you with all the tools to succeed. Its extra support around the heel and rubber pods on the sole for traction provide a great experience while training. Whether you want to zigzag across the turf or jump back and forth, this pair won't fail you.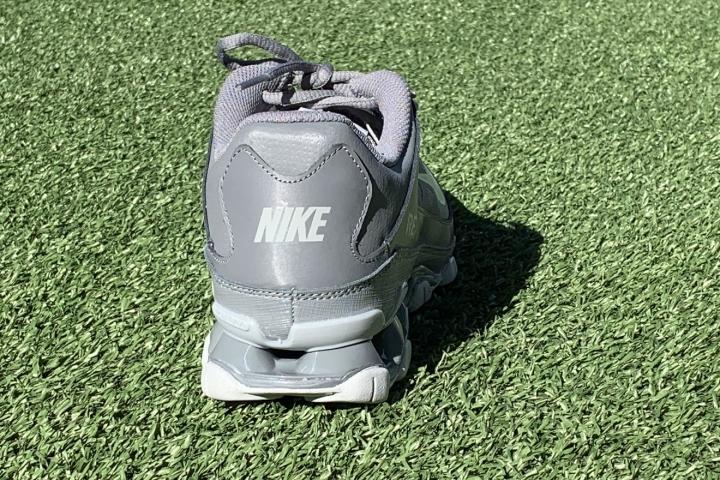 Buckle up, it's going to be a fun ride
The Nike Reax 8 TR provides great lockdown using the standard tongue and lace system but with a twist. Each eyelet that you thread the lace through is independent of each other, providing for an even more precise fit for any kind of foot.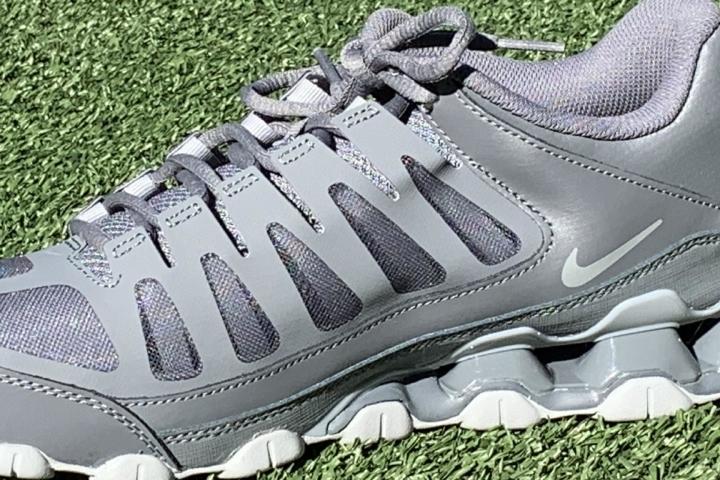 The Reax 8 TR is supporting you to the end
This pair feels great to work out in. With the added Nike Reax cushioning in the heel, you'll be able to run and jump without too much pressure on your knees or heel.
Comfort all around is great, allowing you to spend hours training at the gym without worrying about your feet afterward.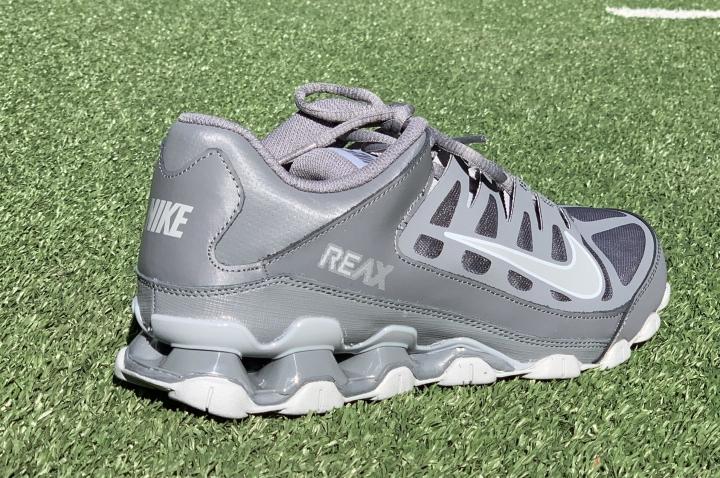 Ready? Set. Go!
With added flex grooves around the shoe, it'll feel more natural moving around in the Nike Reax 8 TR. Combined with the heel cushioning mentioned earlier, this pair of shoes feels amazingly responsive. Whether you plan to run for a few miles or zigzag across the gym, the Nike Reax 8 TR won't let you down.
Won't be run down
The Nike Reax 8 TR has a more durable material lining around the front, sides, and back of the shoe to provide extra durability no matter what direction you're trying to go.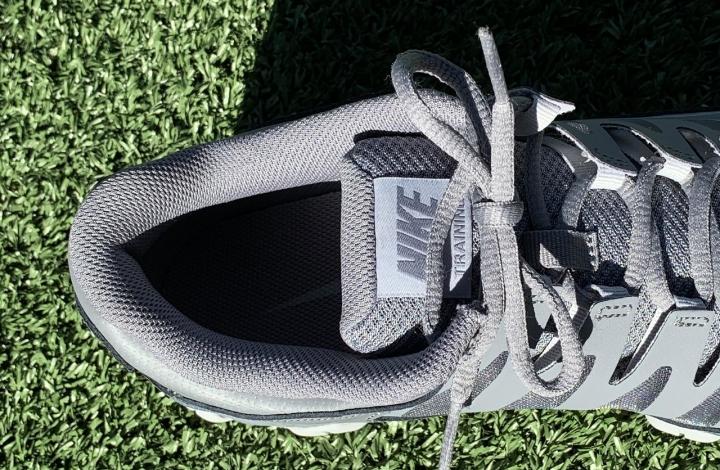 The upper of this Nike training shoe is made of a thinner material but it didn't prove to be an issue.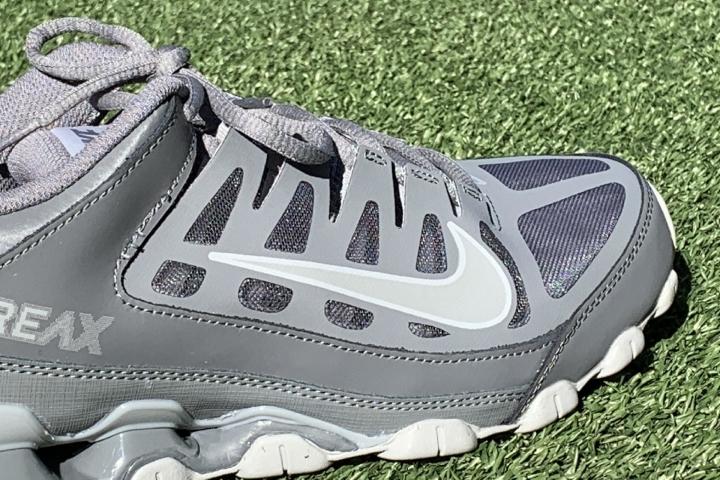 No-slip zone in the Reax 8 TR
The bottom of the Nike Reax 8 TR is covered with solid circular rubber pods that provide excellent traction. The circular shape helps ensure you get maximum traction no matter if you need to go forward, backward, or side to side.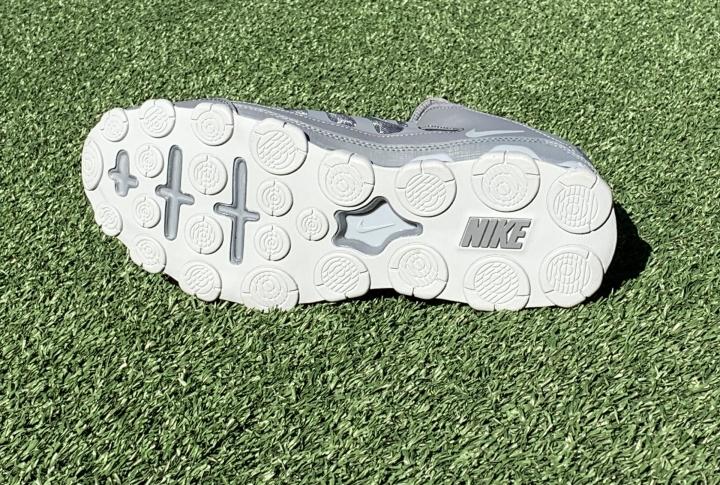 Take a breath
This pair of shoes provides excellent breathability thanks to the mesh incorporated into the top half of the shoe. Going for a long run was no issue and my feet had no breathability issues afterward.