The verdict from 13 expert reviews
The experts unanimously agree that the Nike Metcon 6 is a superior training shoe. One reviewer goes as far as calling it his "favorite training shoe to date," while another one finds it "the most well-rounded training shoe" on the market. The consensus is that it is THE best Metcon yet.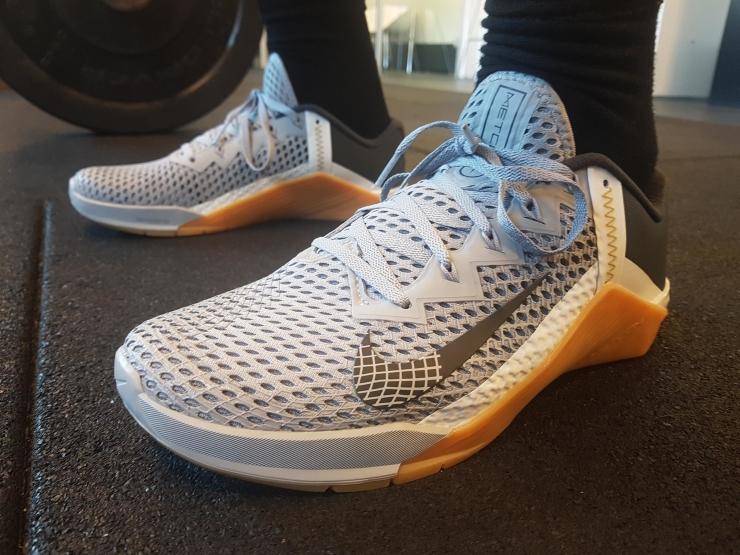 Pros
excellent all-arounder
most stable trainer
very comfortable
most breathable Metcon
great lateral support
good for jumps
perfect for rope climbs
comes with Hyperlift inserts
very durable
super grippy
Cons
not for running
not for wide feet
Who should buy the Nike Metcon 6
If you want to own just one premium training shoe for everything at the gym or in a CrossFit WOD, we highly recommend the Metcon 6. It is a solid all-arounder from Nike's flagship cross-training shoe line.
Who should NOT buy the Nike Metcon 6
Being great for everything detracts from the shoe's ability to specialize:
It is not a full-fledged alternative to a weightlifting shoe, although it is one of the best cross-trainers for lifting
Not good for running, especially if you heel strike or go over 5 km (for this purpose, you may want to check out the Free x Metcon series)
Nike Metcon 6 vs. Metcon 5 - Familiar comfort with added breathability
The experts are elated that the shoe retains its predecessor's versatility and comfort. Just like the other even-numbered Metcons, it doesn't bring any major overhauls.
The only update lies in the shoe's upper: a reconstructed mesh with large pores makes the shoe feel lighter and airier.
Should you update? Only if you find Metcon 5 not breathable enough.
Nike Metcon 6 vs. Metcon 4 - Same stability, more versatility
For those coming from the even earlier version, experts highly recommend updating to the Metcon 6. Here are some of the reasons why those experts who compared these models prefer the 6:
more comfortable
more flexible
slightly more cushioned but still stable for lifting
more breathable upper
no more midsole squeak
Should you update? Yes, if want a more versatile Metcon.
Breathability - What the update is all about
A consensus is that "the upper feels less bulky, more open, more airy." One expert also demonstrates how you can even "see the daylight through [the mesh]" inside the shoe.
8 out of 9 experts rave about the difference they feel in airflow. One says that it is "a lifesaver," given that he is "working out in hot garages in Florida."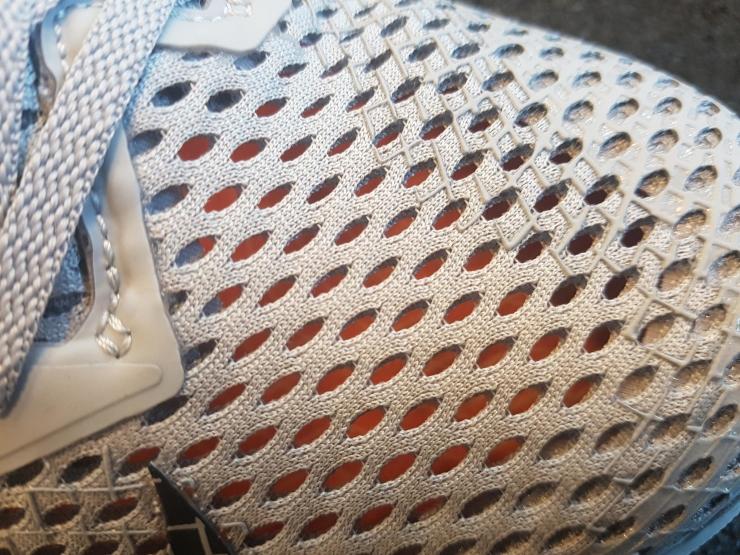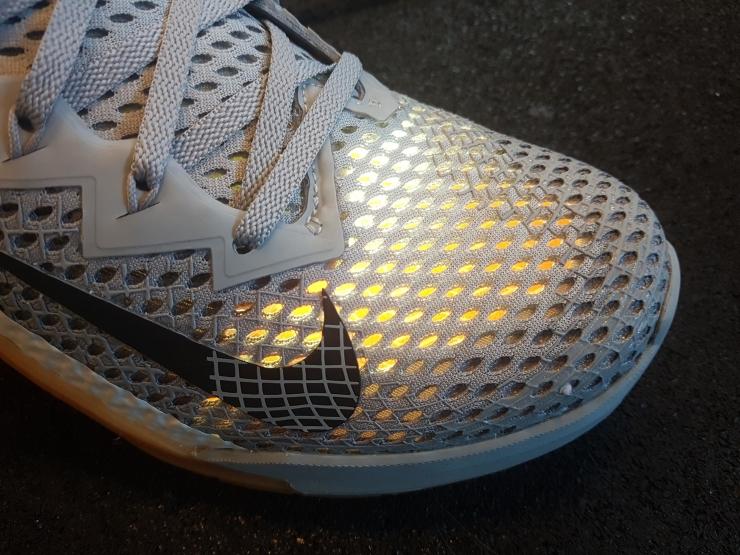 Weightlifting - Top stability among cross-trainers
All experts agree that Metcon 6 is yet another successful update to the series which will work for:
Olympic lifting (all types of squats, cleans, jerks, snatches)
Powerlifting (bench press, deadlift)
The shoe's stability is delivered through the firm, flat, and wide heel. One tester says that it is "so dense, these shoes make a "clip-clop" sound when you walk – Just like Oly lifters!" All experts describe it as "grippy," "solid," "stable," "supportive," and offering "a great sense of contact with the ground."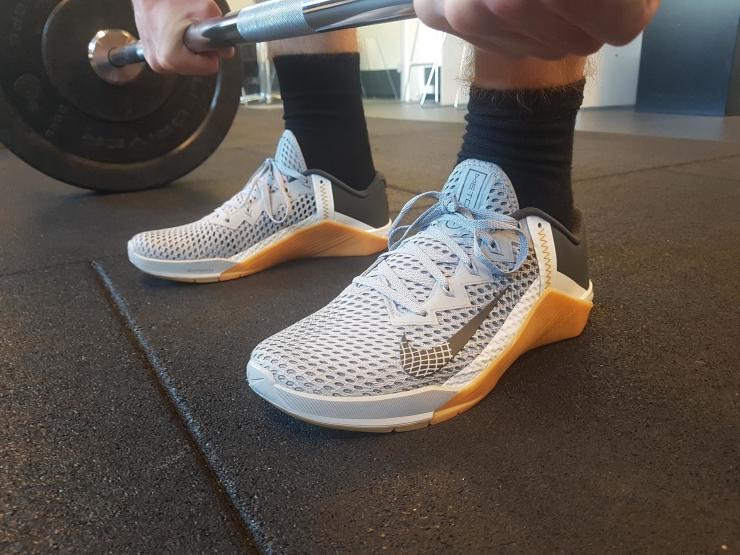 What brings the Metcon 6 even closer to a full-on pair of lifters are the Hyperlift inserts. They can be added under the heel to elevate the offset from 4 to 12 mm. The opinions split in half on the helpfulness of these:
Some find them useful for Olympic weightlifting, pistol squats, thrusters, and wall balls
Some are skeptical and "stopped using them after initial tests" or say that they "would not replace the Romaleos"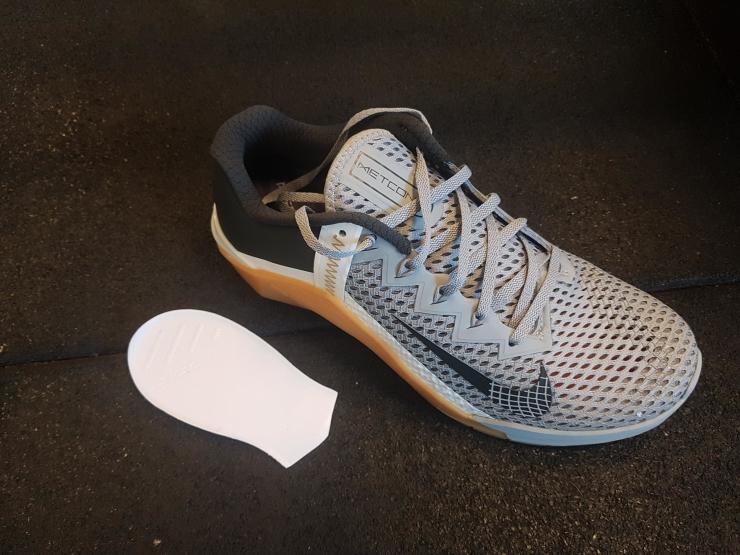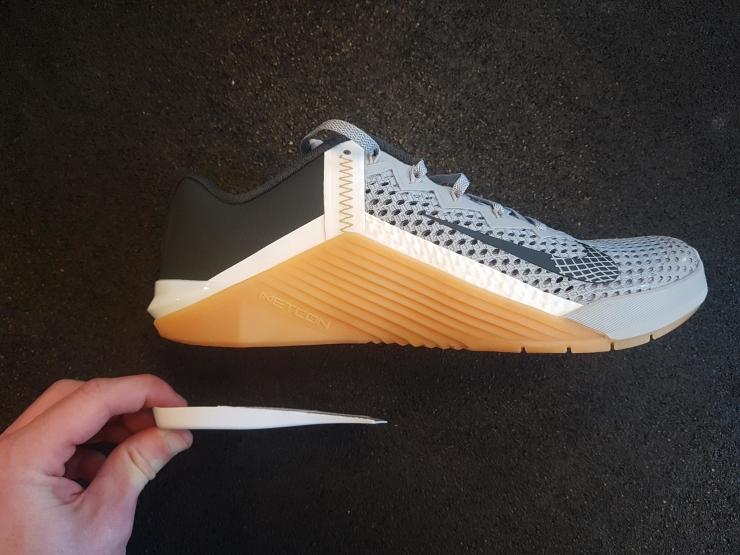 Jumping - Good
Those who commented on this part highlighted responsive forefoot and lateral support.
Jumps, lunges, push-ups, burpees are all made comfortable with the flexible and bouncy forefoot cushioning of the Metcon 6. However, one expert wished for a bit higher responsiveness like that in the Nike React Metcon.
At the same time, high sidewalls and a plastic wall around the toebox help to lock the foot in place.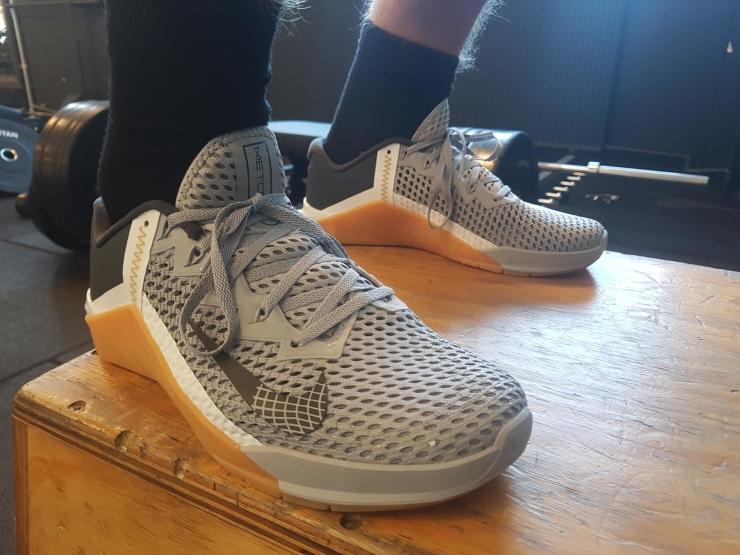 Running - Okay for sprints under 1 km
All experts who attempted running in the Metcon 6 "wouldn't recommend these for a 5K and certainly not for running on a daily basis." However, the cushioned foam in the forefoot makes it "OK for SHORT runs like 400m, 800m."
Rope climbing - The best
Those who climbed the rope in the Metcon 6 claim it their "absolute favorite" and "the best rope climbing shoe out there." All of this, thanks to the large side panels with grooves that are "awesome for gripping."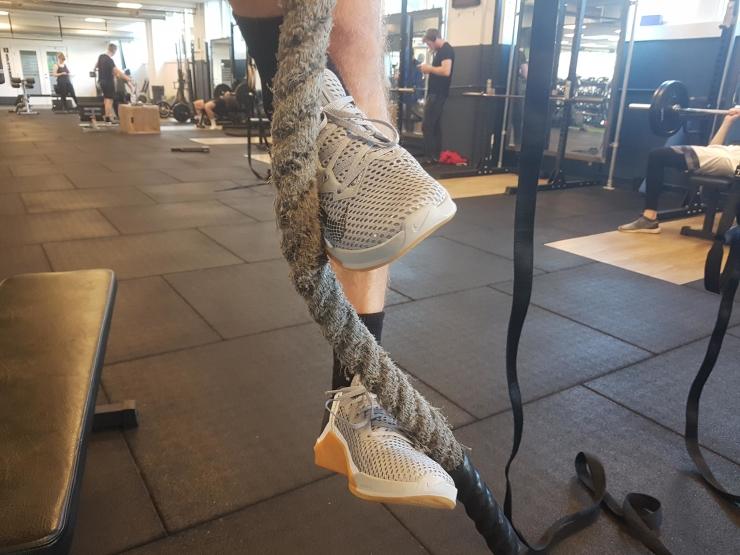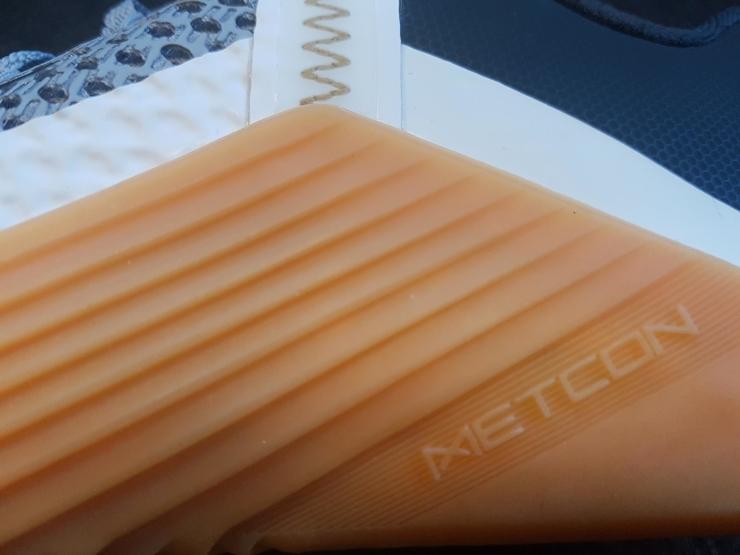 Size and fit of the Metcon 6
The majority of experts find the fit to be perfect and they recommend going with the regular shoe size.
Those with wider feet find the trainer a bit tight and recommend trying half-a-size up, BUT "if you have the Nike Metcon 5 and you are OK with the fit and feel – get the same size."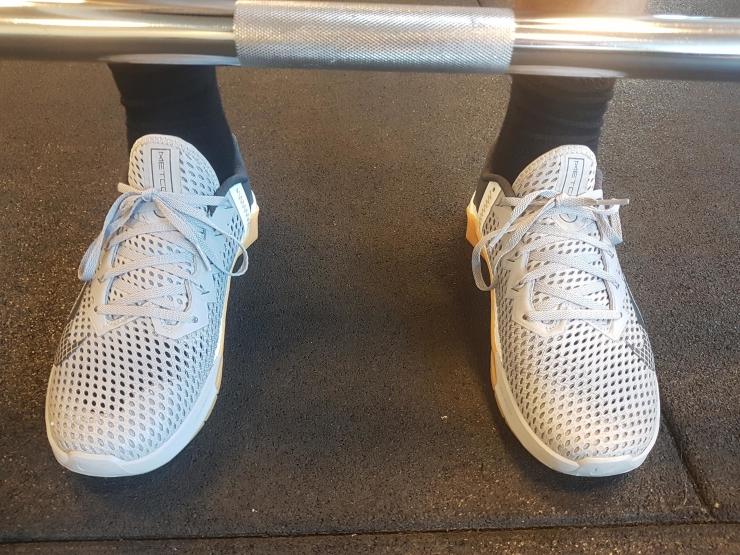 Nike Metcon 6 vs. Reebok Nano X
The two have been going neck to neck ever since their first releases, both growing a rather extensive fan base. Thus, you can't go wrong with either one:
both offer exceptional stability for weightlifting
neither is great for running
Still, there are some differences that make the experts prefer one over the other for certain activities.
Metcon 6 benefits:
more streamlined, minimized feel
includes Hyperlift inserts
more breathable
better for rope climbs
Nano X benefits:
more heel support
wider toebox
Overall, the Nano X works best for people with wide feet and those like that extra "beef" in the collar. The Metcon 6 is better if you want "less shoe" on the foot.
Tip: see the best crossfit training shoes.
Rankings
How Nike Metcon 6 ranks compared to all other shoes
Popularity
The current trend of Nike Metcon 6.