Who should buy the Nike Blazer Mid 77 LX
This female-specific basketball-inspired sneaker is a luxurious addition to Nike's crowd-favorite Blazer series. Buy it if:
You're very much into sneakers with look-at-me visuals.
Shoes engineered with perfection in mind are what you're after.
You prefer kicks that go with the flow with your outfits, not the other way around.
Who should NOT buy it
Devoid of cushioning-related criticisms about its default footbed, the Adidas Basket Profi is a great replacement for the Blazer Mid 77 LX. And if it's a spot-on fit you're after, skip the featured sneaker for the Nike Air Force 1 07 Mid.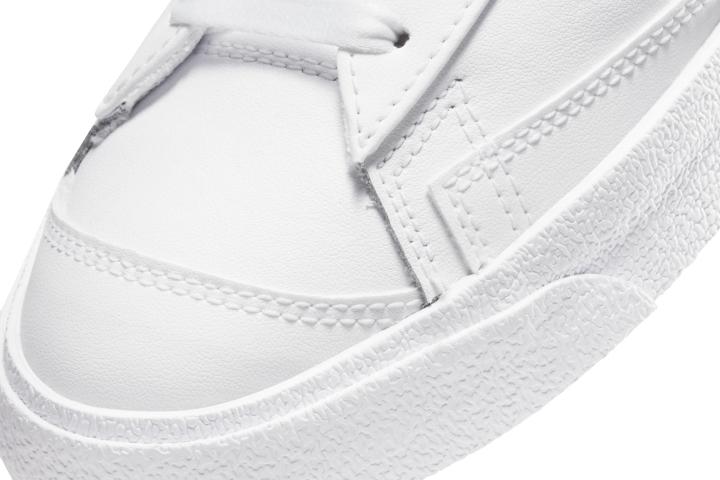 Great comfort level
Quite a number of reviewers are astonished by the comfort level of the Blazer Mid 77 LX. "Super comfortable" is among the remarks used by many to describe this kick.
That being said, one vlogger refers to the shoe's default footbed as "not soft and cushiony at all." Now, she reassures her viewers that it's not a big deal, as most, if not all, Blazer sneakers have the same footbed cushioning, which is engineered to be more firm than springy.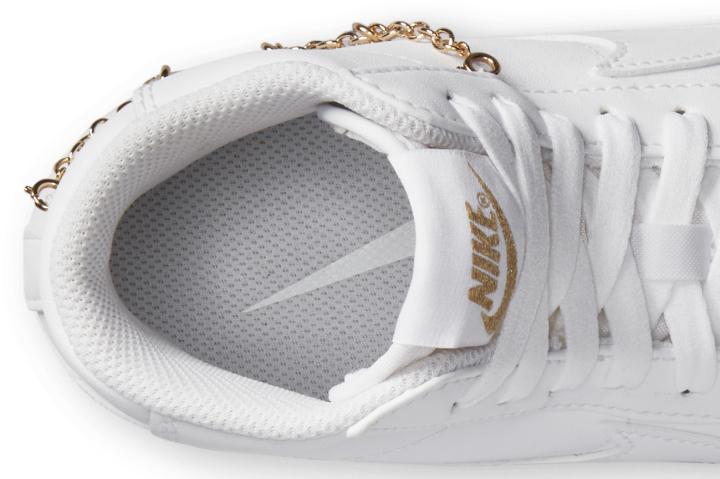 Nike Blazer Mid 77 LX: A pair that pairs with every outfit
Many female sneakerheads find this finely-built over-the-ankle shoe quite versatile style-wise. Comments like "shoes that match several looks" and "matches everything!" back such an observation.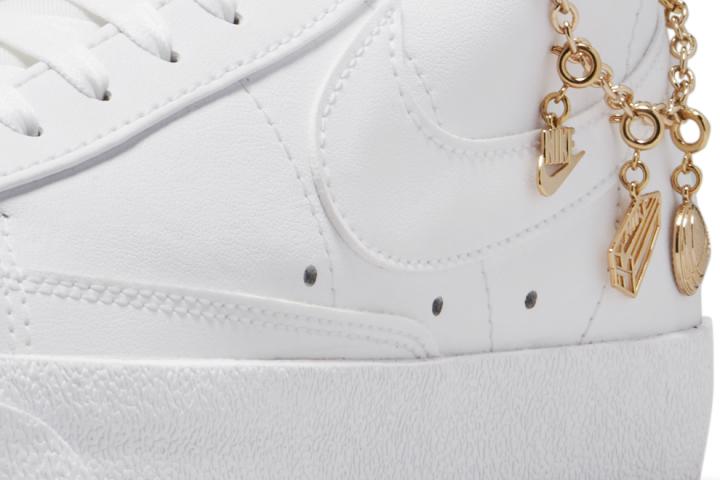 Way more appealing in person
The Nike Blazer Mid 77 LX is "much more beautiful in person," says a big Nike and Blazer fan. "Elegant" and "very stylish" are two of the other remarks that tell of the shoe's mesmerizing aesthetics IRL (in real life).
Beauty in chains
Arguably the star of the show in the Blazer Mid 77 LX is its removable charm bracelet accessory. Sneakerheads from the female camp are HEAD over heels about it, with one saying that it's "really cute." Another one says that it gives her street-styled outfits an "inspired look."
Stride light in the Nike Blazer Mid 77 LX
In terms of weight, the Nike Blazer Mid 77 LX is impressive, and reviewers agree. One non-professional tester said that she was "surprised by the lightness" of this kick.
Fans of thick socks beware
While hardly a deal-breaker, the Blazer Mid 77 LX's mild tightness is there. A budding vlogger recommends wearing thin to normal socks to avoid getting that unnecessary cramped feeling in the boot.
Blazer Mid 77 LX equals impeccable quality
Besides its stylish flair, the Blazer Mid 77 LX has a kind of craftsmanship that reflects Nike's high standards. Because of this, an individual refers to the featured sneaker as having a "great cost-benefit ratio."
Compare popularity
Interactive
Compare the popularity of another shoe to Nike Blazer Mid 77 LX: