Many may know the New Balance Propel as the daily trainer line that has always lived in the shadow of its speedier cousin, the Rebel. Version 4 finally flips that narrative on its head, thanks to remarkable midsole updates that puts this shoe in the same breath as the Endorphin Speed 3 and the SC Trainer—both high-performance runners that this $110 budget trainer supposedly has no business contending with.
Pros
Good stability
Very protective underfoot
Not stiff despite the plate
Smooth and lively ride
Incredible durability
A lot of bang for the buck
Plenty of toe box room
Best for easy miles and long runs
Cons
So-so grip
Quite heavy
Poor lockdown
Who should buy the FuelCell Propel v4
Get the FuelCell Propel v4 if you:
Are new to running and are looking for a good beginner shoe.
Need a protective and comfortable trainer for daily miles.
Want a cheaper and more flexible plated shoe.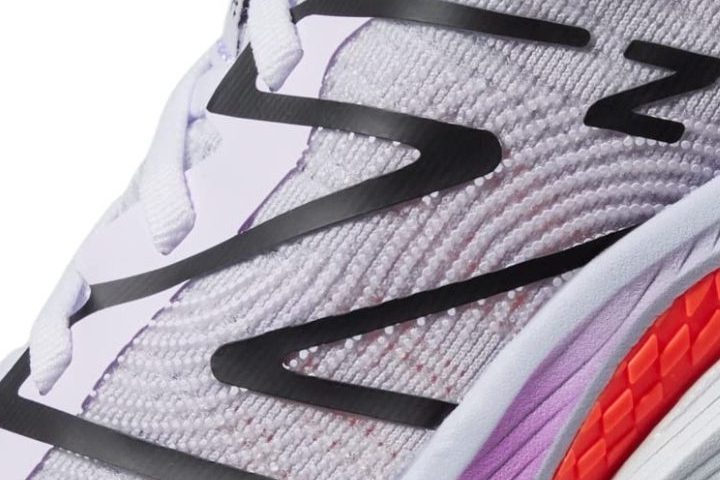 Who should not buy it
For a daily trainer that offers awesome grip even on slippery surfaces, check out the Fresh Foam X 1080 v12. If you're after a more lightweight plated runner, try the ASICS Magic Speed 2.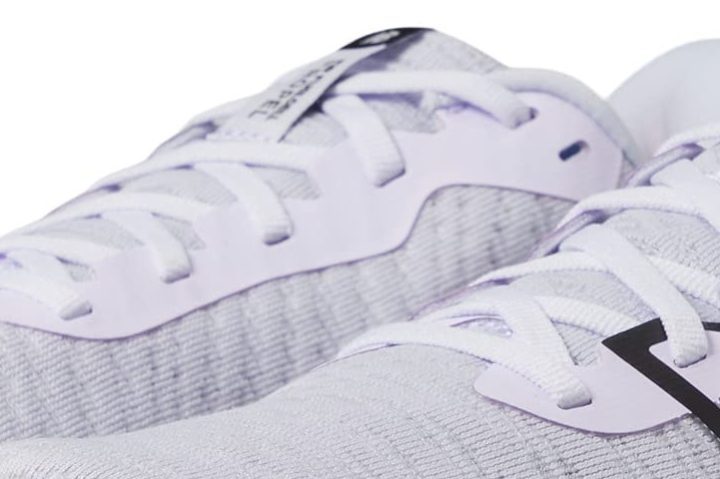 The Propel v4 now comes with added propulsion
The biggest highlight of the Propel v4 is the brand-new TPU plate embedded in its midsole. Experts report that it's reminiscent of the Endorphin Speed 3's nylon plate, but not as stiff.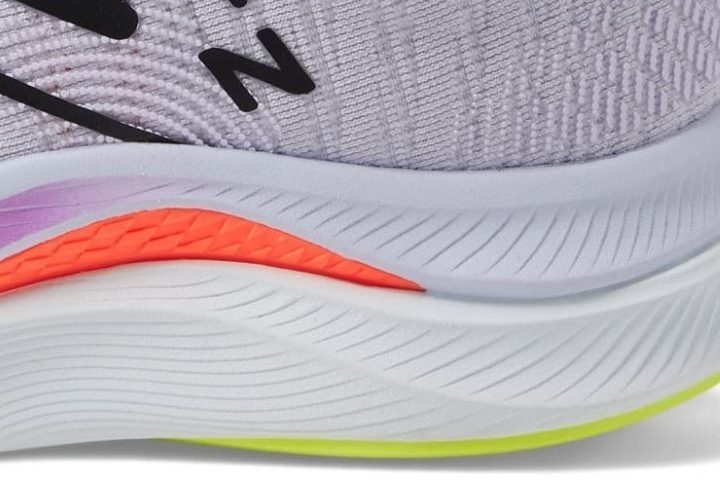 While the reduced rigidity prevents the plate from offering as much propulsion, it does provide some pop that elevates it above the average daily trainer's ride. This flexibility additionally makes the shoe less awkward at slower-paced runs than other plated options.
Moreover, the plate also added some stability, maintained "an efficient and smooth turnover," and kept the v4 "not too soft or mushy," according to reviewers.
Feels more expensive underfoot
Also updated in the Propel v4 is its FuelCell midsole. Experts noted that the cushioning "felt more substantial" than the previous edition, and that its new formulation has "the same density that's in the much higher-priced New Balance SC Trainer."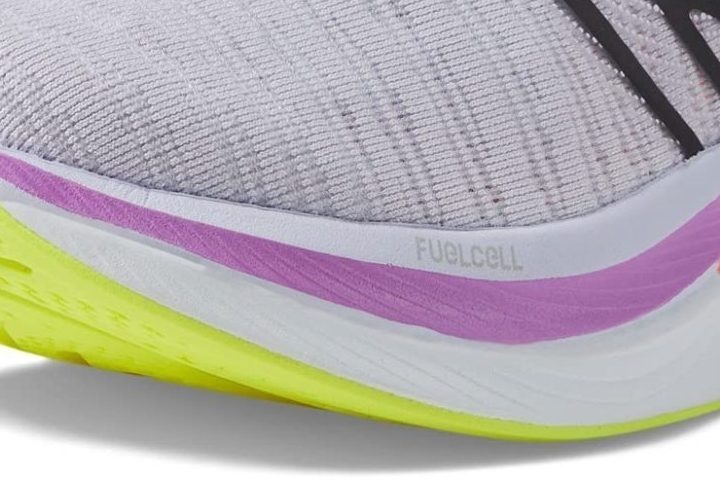 It "isn't as soft or fun on short distances" as the Rebel v3, but several runners found that the Propel "has more cushioning depth," and "felt really protective" for longer runs.
The Propel v4 can run with the big boys
The Propel v4's duo of lively foam and flexible plate gives it the versatility of being cushioned and not-too-stiff for easy days, but also "energetic and agile" during faster paces.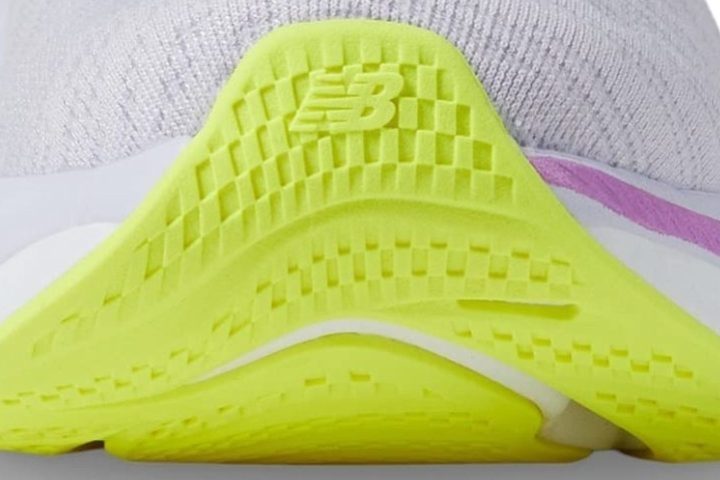 One shoe expert even stated that he preferred the Propel's ride over the runner-favorite Endorphin Speed 3's because of its smooth transitions and the extra stability.
It's not a true speedster
What keeps the shoe from being a truly all-around trainer is its weight. At 303g for a men's US9, it's substantially heavier than the average road shoe (272g). One experienced runner shared that it "simply was just too heavy to go fast in," and that his "legs fatigued slightly faster" due to the weight.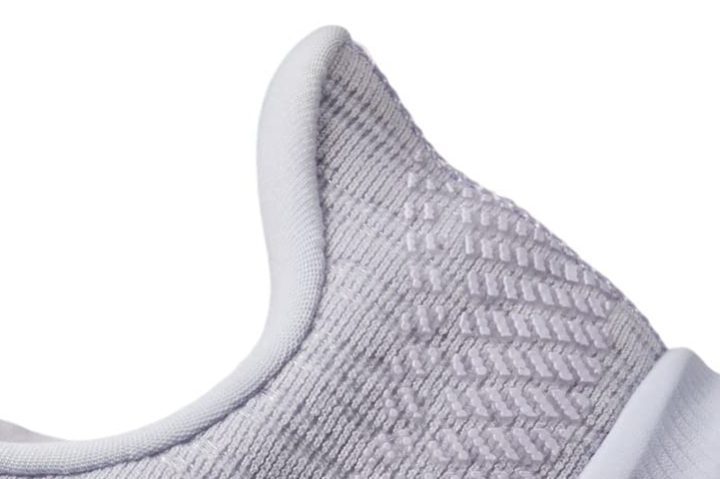 Grip could've been better
There's enough rubber coverage underneath the Propel v4 to give it a good amount of durability. Runners report seeing very little wear after more than 50 miles.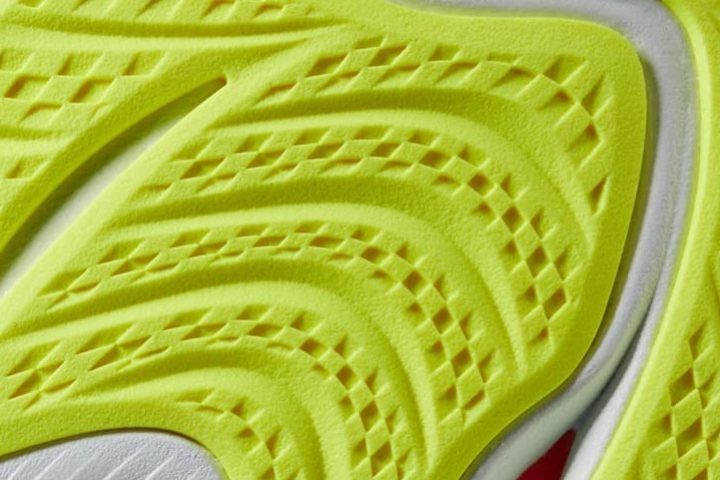 The outsole, as described by one tester, has "no lugs which protrude outwards." While this contributes to the shoe's smooth transitions, it also means that its grip isn't too impressive.
Nothing too great about its upper
The upper is "where you see some hints of the Propel being a budget trainer," shared one expert. It had a decent amount of padding to feel comfortable, but it lacked the plushness and breathability most would expect from a daily trainer.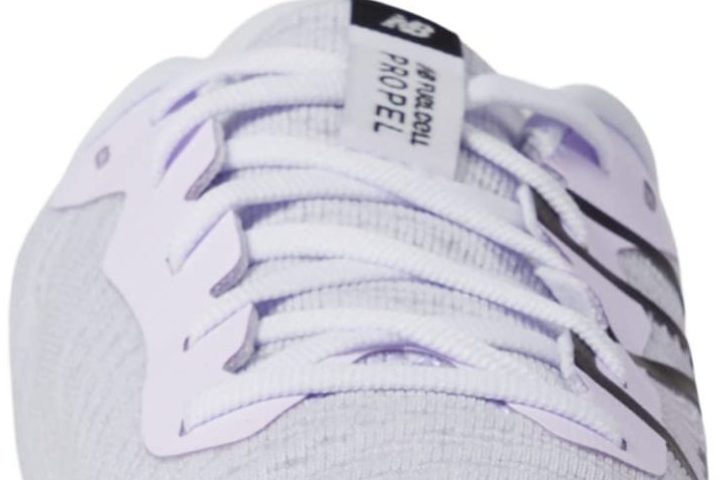 Additionally, midfoot lockdown "was a little off," especially at faster paces. This is somewhat remedied by using a runner's knot, but according to some users, it still "didn't have the best hold," and they still "had some heel slippage" even with the laces pulled tight.
Accommodates wide feet
Runners with wide and high-volume feet were happy to find that the Propel v4 had quite the welcoming fit:
"Should be fine for most foot shapes except extremely wide feet"
"Enough forefoot and toe box room even with thick socks"
"I wouldn't call it wide, but definitely roomy."