Mizuno Wave Horizon 4 review
In today's market, each running shoe manufacturers has a "top tier" model in the stability category, and the Wave Horizon is Mizuno's top offering in that category.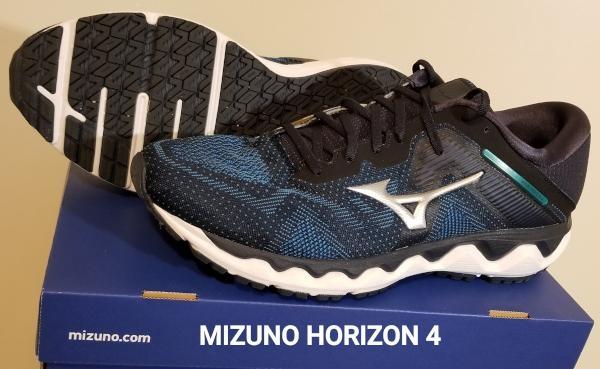 This new Horizon 4 is a vastly different shoe than last year's model, from toe to heel. Weighing in at over 12 ounces for men's, U.S. size 12, the Horizon was built to last more than a few miles.
Outsole
The generous rubber found in this outsole is made from high-quality, and durable blown rubber material, which runs the full length of the shoe in four discrete sections. These sections are separated by flex grooves, which extend up into the midsole.
The Wave midsole
The simplicity and straight forward design of the outsole stands in sharp contrast to the rather complicated construction of the midsole.
Rather than a plastic Waveplate, there is a combination of three different foams types, U4ic, U4ic-X, and the new XPOP, a PU (Polyurethane) foam.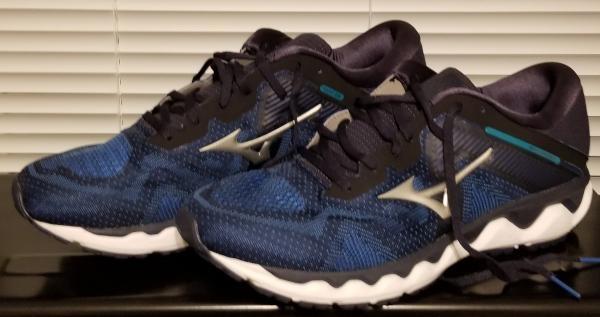 Each of these three foam materials is sized, shaped, and positioned, with the XPOP being encapsulated by the surrounding U4ic foam to provide stability, cushioning and a suitable ride for the occupant.
This type of engineering is being called "Geometric Stability".
Mizuno Horizon 4 upper
The Mizuno upper is constructed of a double Jacquard engineered mesh, with printed and adhesive mounted overlays, along with some well-placed stitching at the heel and around the row of lace eyelets.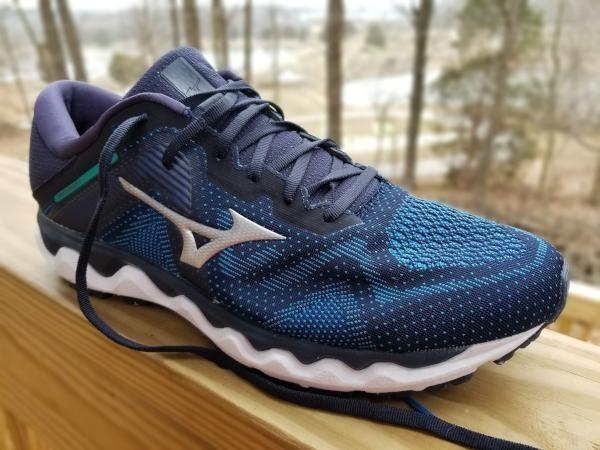 There is an internal toe box stiffener, assuring the runner plenty of toe space.
The tongue is secured to an internal bootie, keeping it from sliding to the side and eliminating the need for a lace-loop.
The front edge of the tongue is neatly sewn to the upper, for no chance of chafing, an area of most shoes that is overlooked.
Although thin and extra-long, the laces did stay tied during my runs, with a simple knot. The collar is medium-plush but firm, providing comfort without chafing.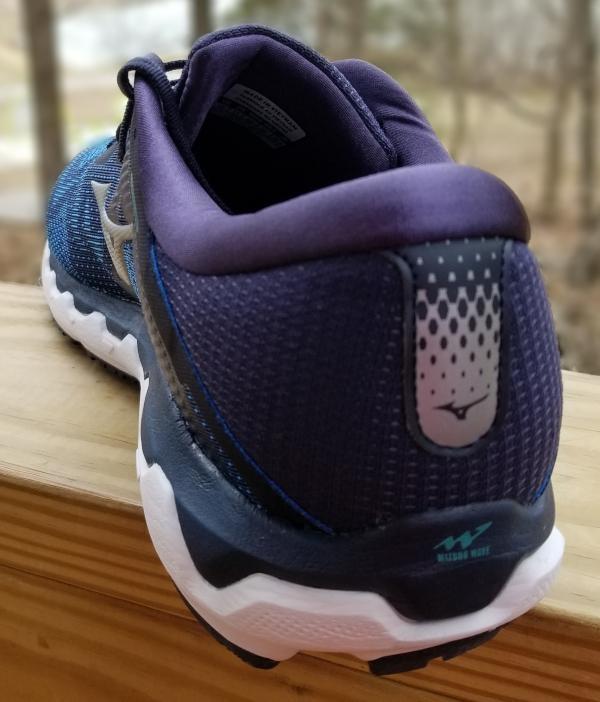 The generous sock liner adds to the overall cushioning of this model, and it is removable. In addition, there is a large and effective reflector on the rear of the shoe, easily visible for 1/4 mile away.
Performance on the road
It would not be fair to the Horizon to say that this shoe is not fun. However, the Mizuno Horizon 4 did not, on any of my runs, prompt me to pick up the pace simply because it felt good.
Running, for me, should be an enjoyable and satisfying activity, with smiles interspersed amongst the grimaces.
In my experience, as a 147 lb half-marathoner who feels at home in most stability running shoes, including the ASICS GT 2000 and the Nike Structure, I was not initially at home in the Horizon.
It took me a while to discover that if I ran on my forefoot-midfoot only, I could enjoy a degree of normalcy. Going to a heel strike and expecting a nice smooth heel-to-toe transition resulted in some disappointment, even after 50 miles.
If I were 20 or 25 lbs, heavier, I am fairly confident that the ride of these shoes would be terrific, as the actual cushioning of both the forefoot and heel are superb.
I have also discovered that the Horizon 4's are very well suited for colder days, as its uppers and toe boxes add extra protection from numbing winter winds. However, this same characteristic may make for lack of ventilation during the summer.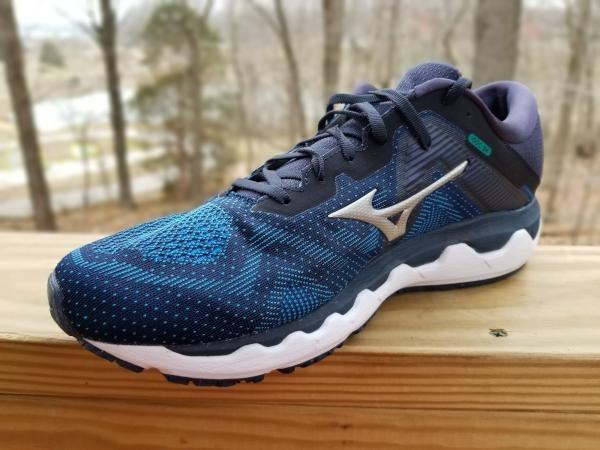 With a new park in town, I was as able to try running on some gravel trails, and this is something that I have been enjoying with the Horizons.
I have found that these big shoes really do isolate your feet from all those sharp little rocks on the trails, and are stable on even irregular surfaces.
The traction is excellent on both wet and dry surfaces, including those dangerous painted-on road stripes.
Following the testing of this these shoes, I will be donating them to an orphanage in Tanzania, my other donation point in New England has announced that they will no longer accept used shoes of any sort.
Final thoughts on the Wave Horizon 4
To put it simply, my entire attitude towards running was changed because of those Reeboks Forever Floatride Energy 2s, where my feet have found their true "sole mates". I am sure that somewhere out there, a shoe such as that is in your future as well. And, if you weigh 165 lbs or more, then these Mizuno Horizon 4s just might be those shoes.
Compare popularity
Interactive
Compare the popularity of another shoe to Mizuno Wave Horizon 4: