The sixth iteration of the Vapor Glove returns with a touch more protection to go with its barefoot feel. Though originally intended for the trails, reviewers found this Merrell minimalist runner to be just as incredible on the road and in the gym. Its $90 price tag may give off notions of entry-levelness, but its comfort, grip, and ride all scream high-performance through and through.
Pros
Insanely breathable
Wide feet-friendly
Outstanding ground feel
Offers some underfoot protection
Responsive and agile
Very flexible
Grippy even on wet surfaces
Comfy for sockless wear
Doesn't stink easily
Best for light, non-rocky trails
Also great for road runs and workouts
Cons
Too roomy for narrow feet
Questionable upper durability
Cushioned insole prevents it from being truly 'barefoot'
Who should buy the Vapor Glove 6
Get the Merrell Vapor Glove 6 if you:
Want a barefoot-style runner that can take on roads and light trails.
Need some level of protection from your minimalist trainers.
Are looking for a rugged barefoot shoe for cross-training.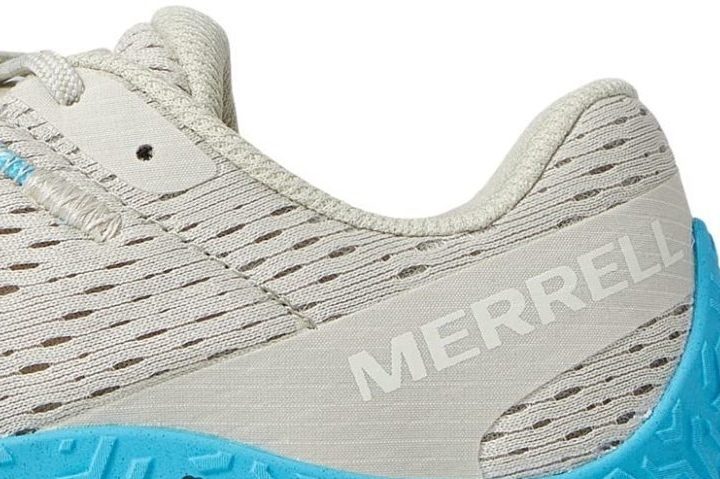 Who should not buy it
If you're looking for a minimalist runner with a more snug, sock-like fit, check out the Trail Glove 5. For a more durable barefoot shoe, try the Vivobarefoot Primus Lite III.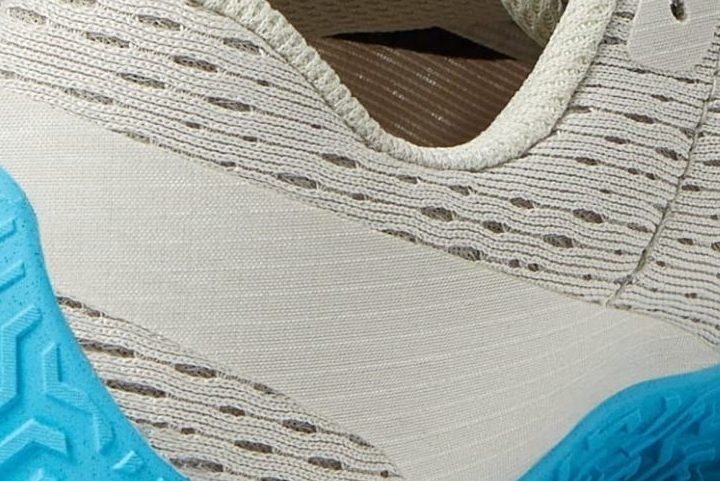 Feels like you're wearing nothing
The Vapor Glove 6 features a mesh upper that's thicker and softer than its predecessor's. The abundance of perforations along its length, however, gives it incredible breathability, and allows it to drain and dry quickly.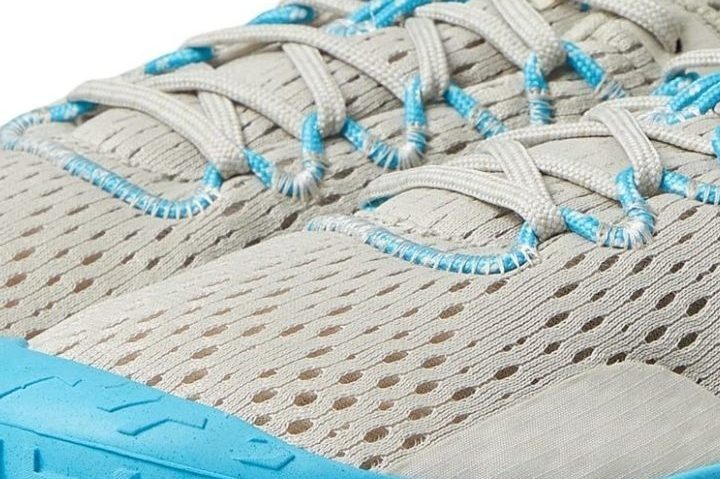 The light material also makes the shoe a comfortable pick when opting to go sockless. Additionally, because it's treated with an odor-control compound, one reviewer said that he's "yet to have major issues with odor in this model."
Avoid rubbing your feet against each other
One shoe tester noted that the v6 did not have the TPU overlays normally present on the medial-side midfoot of previous Vapor Gloves. Though this allows for more stretch, it does bring up concerns about the upper's durability—especially considering that it's a high-wear area.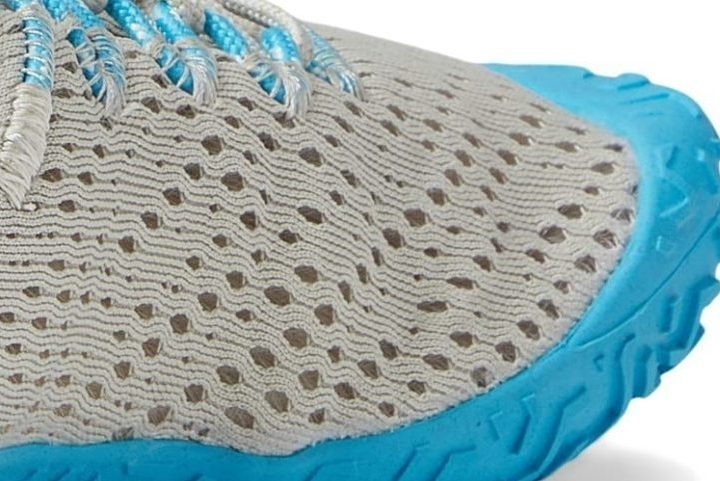 The Vapor Glove 6 can take in wide feet
According to testers, the VG6 now offers a more welcoming fit:
"With or without socks I felt I had adequate room to splay"
"Spacious but it doesn't feel like it's too much"
"Plenty of room in the toe box, while not slipping around the heel & ankle."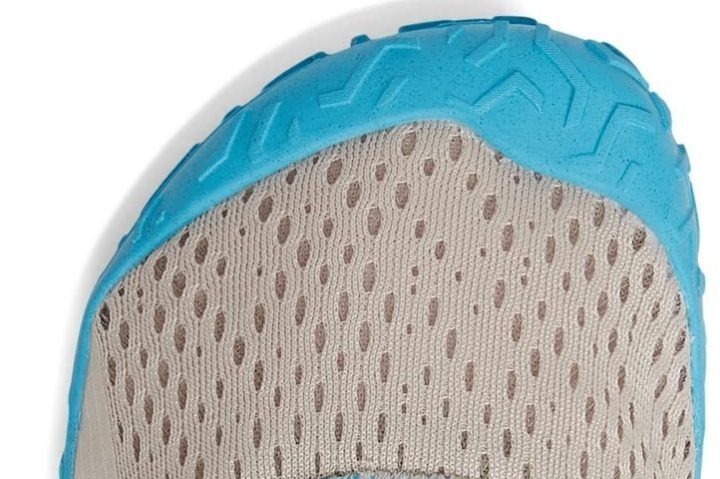 However, one narrow-footed reviewer was dismayed that his Vapor Glove no longer lived up to its name, writing: "The toe box is a little too wide (it doesn't fit like a glove)."
Punches above its weight class in terms of cushioning
The v6's low stack gives it "outstanding sensitivity" and "a nice level of ground feedback," reported critics.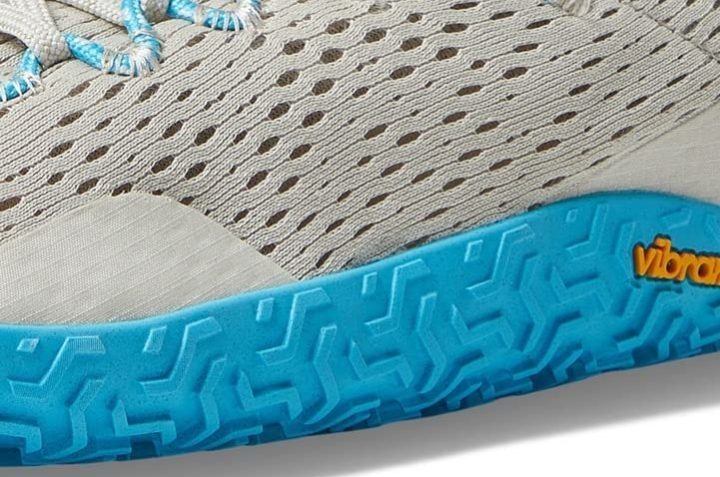 What sets it apart from previous VGs, though, is its built-in insole. The mild level of cushioning this offers equates to a bit more support and protection underfoot, and prevents the shoe from feeling too thin on paved roads.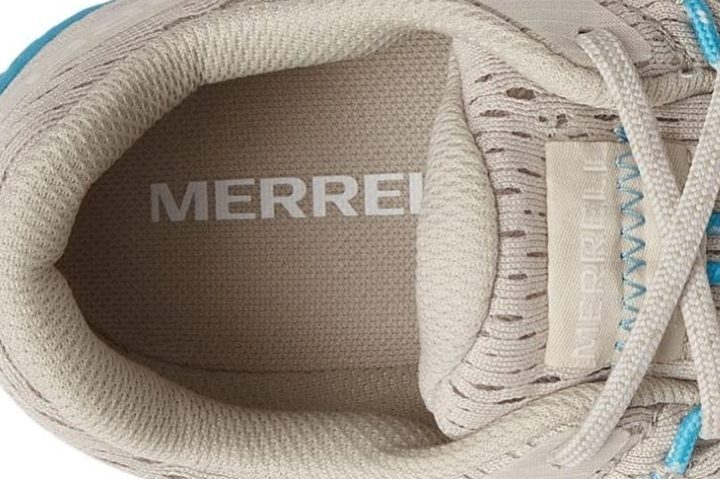 Barefoot purists, however, may want to consider stripping these off "for a truly flat insole/instep."
The Vapor Glove 6 will keep you stable
Underneath the VG6 is a layer of Vibram rubber with 2-mm lugs. Although a bit thin, its aggressive tread pattern provides "great grip in wet and muddy conditions," shared one reviewer.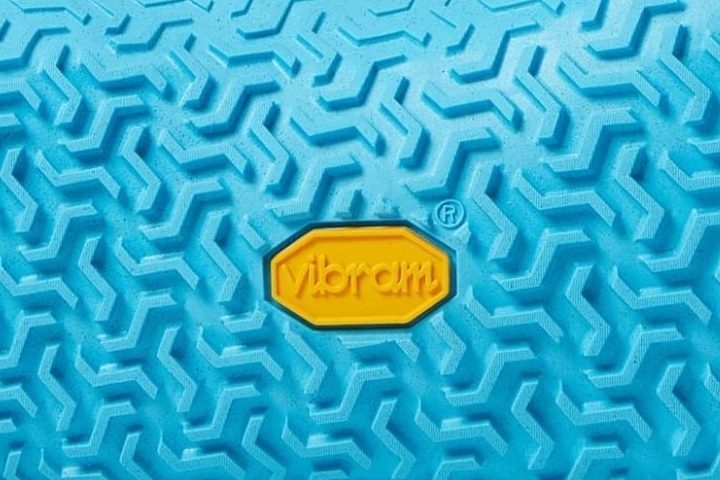 Moreover, the fact that the outsole also wraps over the toe box and heel "adds a nice degree of traction, protection, and durability" to the shoe.
The Vaporfly isn't the only fast 'Vapor' in town
Its thin overall stack affords the Vapor Glove 6 "a nice level of sole articulation" and makes it "so ridiculously flexible," according to experts.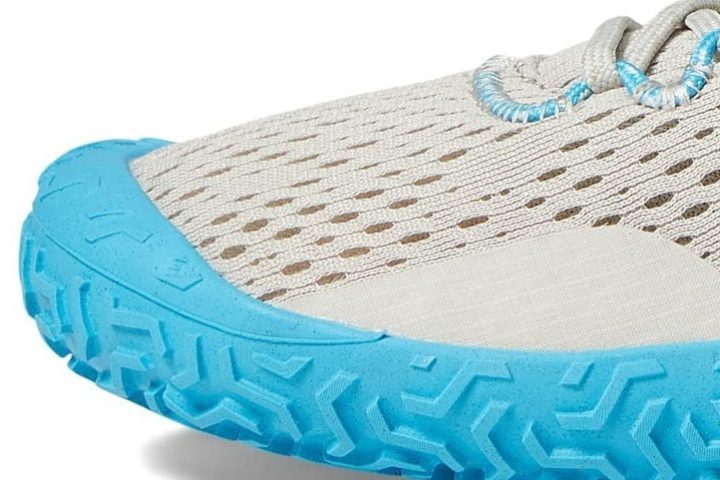 This flexibility—combined with its light weight and good road feel—makes for a fast and responsive ride. One runner (who has been running in minimalist shoes for 15 years) even shared that his "workout paces in the V.G.s are routinely faster."
Gym rats love it, too
Though it is most suitable for running trails, plenty of users found that the Vapor Glove 6 also performed quite well on roads.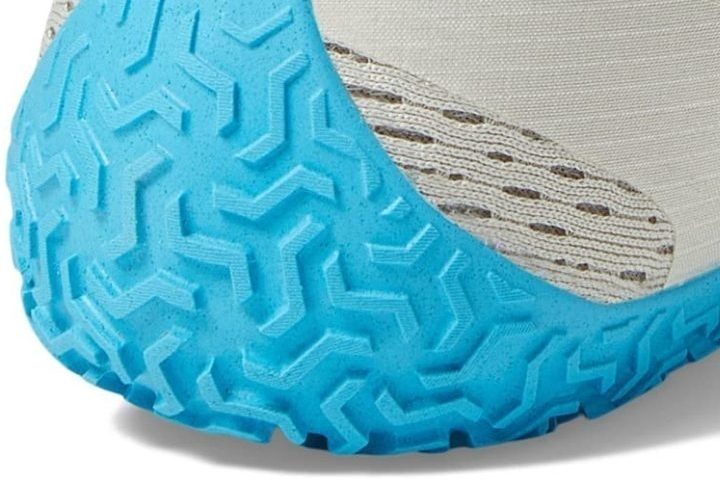 And because of its barefoot style, some gym-goers have taken to using the VG6s for workouts that need a good amount of proprioception and articulation such as deadlifts, lunges, split squats, and active foot exercises.