7 Best Treadmill Running Shoes in 2023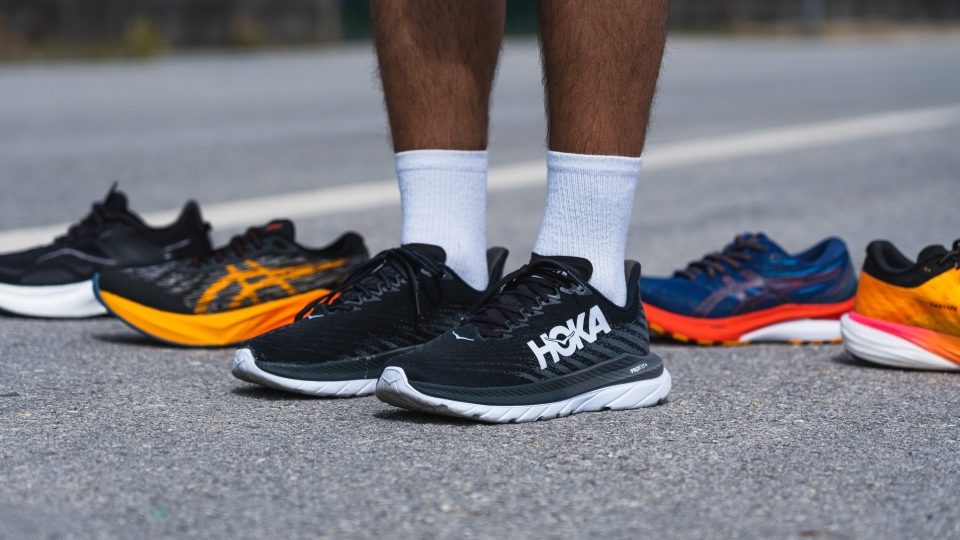 We earn affiliate commissions at no extra cost to you when you buy through us. Why trust us
Running on a treadmill resembles road running more than trail running because there are no twists, turns, puddles, or obstacles. Ideal for speed runs! But, the surface is softer than roads.
That's why nearly all road running shoes (which is ⅔ of the market) can be used for running on a treadmill. We have tested more than 100 running shoes that are treadmill-ready to pick out the best ones for you.
We have selected various categories depending on what you may consider a priority. It is the shoe's versatility? Cushioning? Support? Ability to go fast? Price? We've got the top pick in each of these.
In this guide, you will also find our very own expert advice on how to choose the best treadmill running shoes.
Comparison of the 7 best treadmill running shoes
| | | | | | | | | |
| --- | --- | --- | --- | --- | --- | --- | --- | --- |
| Best | | | | | | | | |
| CoreScore | | | | | | | | |
| Users rating | | | | | | | | |
| Experts | | | | | | | | |
| Best price | | | | | | | | |
| Ranking | | | | | | | | |
| Popularity | | | | | | | | |
| # of colorways | | | | | | | | |
4 things to look for in treadmill running shoes
If you're new to running and you're buying your first running shoes, get familiar with the terminology and make the best choice by reading our guide about buying running shoes.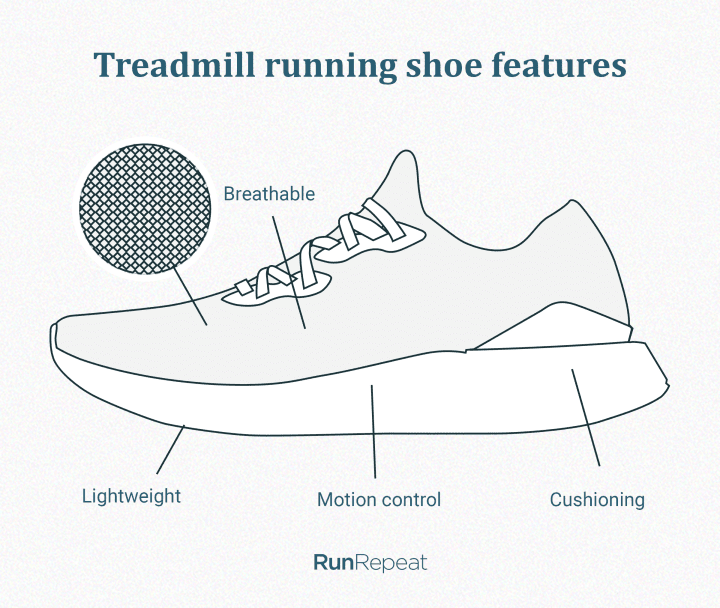 1. Lightness
The treadmill is great for doing tempo runs, but also long runs. The best thing: it's running on a somewhat soft surface under controlled conditions. This means you don't need the features (e.g. fancy grip, rugs, plates) that would make your shoe heavier and durable. Lightweight treadmill running shoes are already ranked and at your fingertips.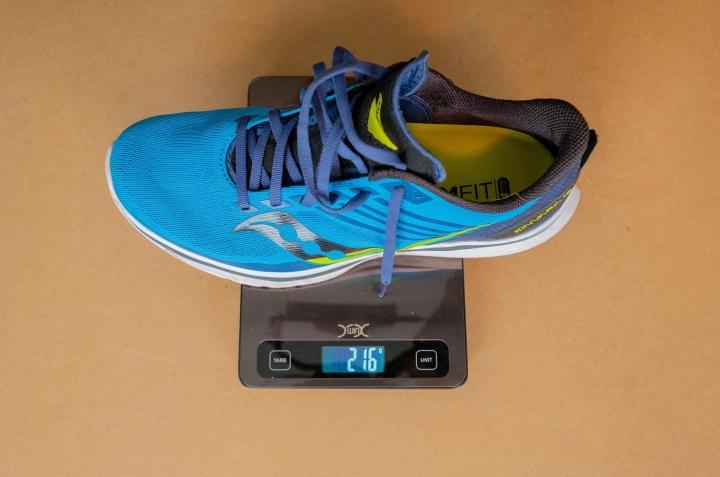 2. Breathability
Running indoors usually means no natural airflow. Avoid too much sweating by choosing highly breathable shoes. On RunRepeat, you can filter only breathable treadmill running shoes.
The most breathable shoes come with an ultra-thin see-through upper.
3. Pronation control
If this is something you usually look for in running shoes, don't deviate. Running on a treadmill means more repetitive movements without oscillating, so make sure you have all the control you need.
The table below will help you understand if you need a neutral, stability, or motion control treadmill shoe.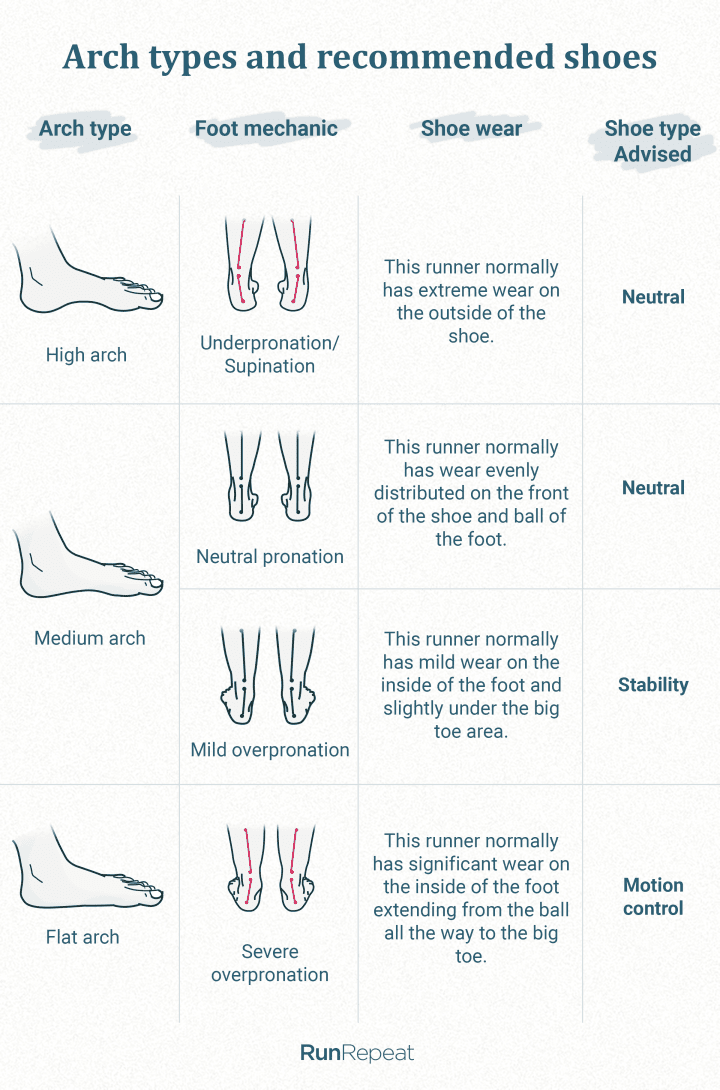 See how the level of support increases from neutral to motion control running shoes:

neutral shoe (left) vs. stability shoe (center) vs. motion control shoe (right)
Still confused? Go with a neutral shoe or read our in-depth guide on arch support and who needs it.
4. Cushioning
Don't avoid cushioning you're used to, especially if you've been running on softer terrain before.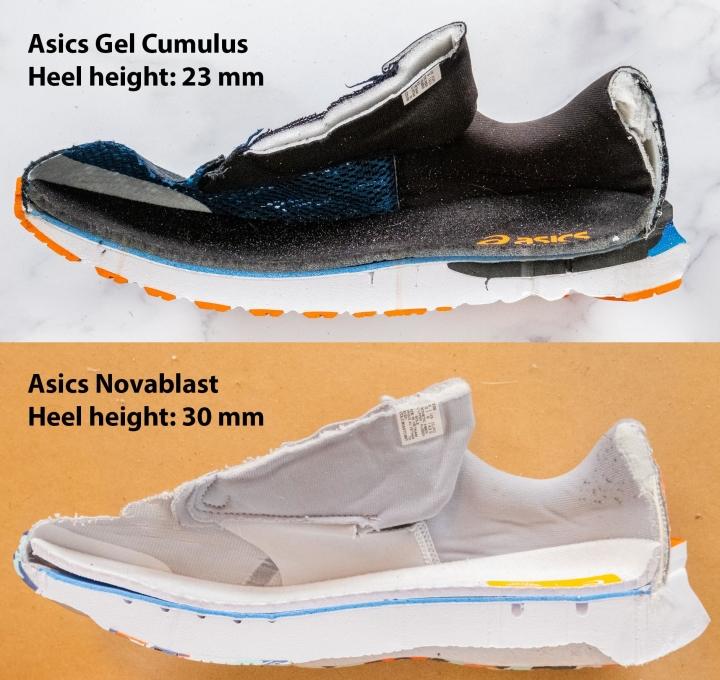 Novablast has a visibly thicker cushioning under the heel (7 mm more)
Advanced tip: try running on a treadmill and see if your foot strike changes. Since you're not moving forward, you might use your heel more. This might call for heel-strike cushioning options.
Expert advice for running on a treadmill
Since there's no wind resistance nor variation in the terrain, running on a treadmill with no incline equals to running on an easy downhill outside. That's why setting a 1-2% incline works the best if you want to run as hard as you would outdoors. To learn more, read this study that proved that 1% treadmill grade most accurately reflects the energetic cost of outdoor running.
The perception of speed differs when running on a treadmill and overground (as explained here). Runners might run slower than in overground conditions while feeling like they're achieving the same speed. In order not to overtrain, set the treadmill speed according to your running abilities. This might be your perfect opportunity to work on a step count (cadence). Shorter strides, improved cadence. To improve cadence usually refers to getting that number higher.
Keep your hands moving naturally while running and don't hold on to the handrail.
Keep your body in an upright position and don't look down, it will help with your balance.
Shoes you've chosen for treadmill running might be used for easy gym sessions too.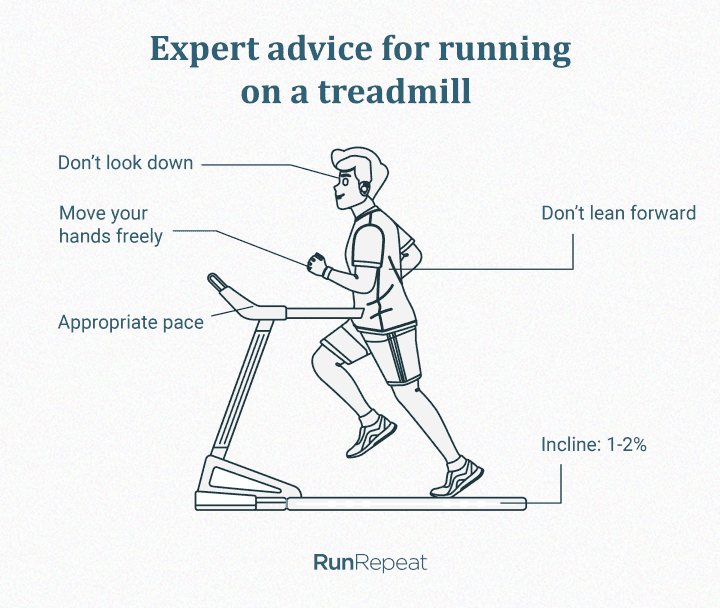 If you happen to enjoy spending time in the gym and want to level up, RunRepeat has a database of workout shoes, training shoes and weightlifting shoes ready for you.
Treadmill shoes vs. other running shoes [FAQ]
Can I run on a treadmill in my regular running shoes?
Yes, under a few conditions.
You have shoes for road and not trail running. Lugs/crampons aren't suitable for a treadmill.
Your shoes are comfortable, breathable, and lightweight.
You need to wash/clean your regular running shoes.
Can I use treadmill running shoes for gym workouts?
Yes, if you're doing light gym workouts (easy functional training, easy weight-lifting). If you're doing specific workouts, you should look for a type of shoe that offers features (stability) needed for such a workout. That's why we have a collection of CrossFit shoes, weightlifting shoes, training shoes, and HIIT shoes ready for you.

Saucony Ride (left) is a well-cushioned running shoe that is best for continuous forward movement. Nike Metcon (right) is one of the best-rated gym shoes. It has a low, firm platform for weightlifting and plenty of side support for agility movements.
Can I use gym shoes for running on a treadmill?
Yes, if you own a regular training shoe that's a perfect fit for you and you're not running longer distances.
No, if you have shoes made for specific workouts such as weightlifting, HIIT, CrossFit. Basically, a shoe needs to fit in the treadmill-running shoe description for you to be OK to run in it on a treadmill.
When to replace treadmill running shoes?
A shoe can last only so much. It depends on how much you run, how you run, and shoe features. It's time to change your treadmill running shoes once you notice:
Pain or muscle soreness that hasn't happened before, during, or after a run. Pay special attention to pain in your (both) knees.
You're wearing the shoes unevenly (because you overpronate or underpronate) and you start to miss original functionality - stability, control, or cushioning. You'll recognize this happening because you will feet will be aching after the run, you'll feel pain at each impact, or your feet won't feel stable enough during the run.
How we test running shoes
With nearly 500 shoes for treadmill running, it is our goal to help you choose the right one.
We spend hours scrutinizing every single release through our independent shoe testing lab:
As committed testers, we log 30-50 miles in each pair to provide extensive feedback.
We then slice the shoes up into pieces and measure over 30 different parameters to translate "performance" into comparable data.
All tested shoes are purchased with our own funds to help us stay unbiased.
The best shoes for running on the treadmill end up on this list.