7 Best Reebok Workout Shoes in 2023
We earn affiliate commissions at no extra cost to you when you buy through us. Why trust us
Reebok is one of the OGs of athletic footwear. Its entry into the fitness market in the 80s ushered in some of the best Rebook workout shoes in history such as the iconic Workout Trainer - a gym-focused leather shoe that could also double as an everyday use sneaker.
With many great options and styles available, choosing the right fit can feel overwhelming. To eliminate all that hassle, we've reviewed and tested Reebok workout shoes. We started by getting our hands in them so we could completely trash and abuse the shoes while being objective. In this article, we highlighted the ones that blew us away. Get a quick look at our top picks.
Comparison of the 7 best Reebok workout shoes
| | | | | | | | | |
| --- | --- | --- | --- | --- | --- | --- | --- | --- |
| Best | | | | | | | | |
| CoreScore | | | | | | | | |
| Users rating | | | | | | | | |
| Experts | | | | | | | | |
| Best price | | | | | | | | |
| Ranking | | | | | | | | |
| Popularity | | | | | | | | |
| # of colorways | | | | | | | | |
Buyer's guide on Reebok workout shoes
Reebok is a well-respected brand in the athletic footwear market and is known for producing high-quality workout shoes. The brand has a strong following of loyal customers who appreciate the quality and performance of Reebok's shoes, and it is constantly innovating and updating its products to meet the changing needs of athletes and fitness enthusiasts.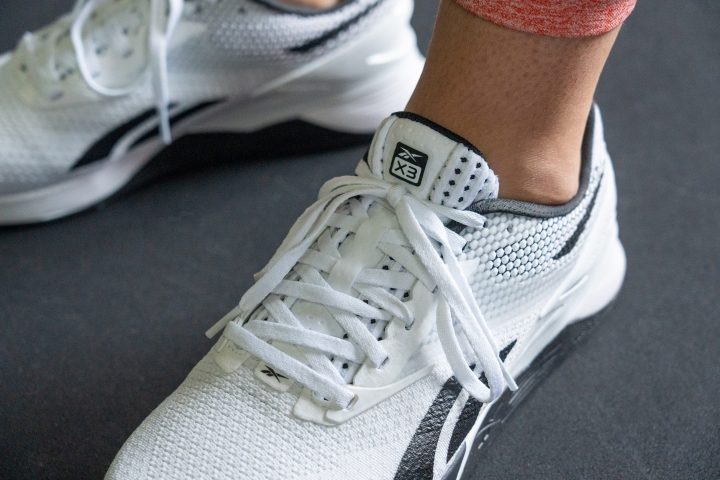 Having identified the best Reebok workout shoes, let's take a closer look at the various parameters to consider when choosing the right pair of Reeboks for you.
How to choose Reebok workout shoes
When buying Reebok workout shoes, there are several key factors to consider to ensure that you choose the right pair for your needs:
Activity
What type of activities will you be using the shoes for? Reebok offers shoes for a variety of activities, including running, cross-training, circuit training, and more. Make sure you choose shoes that are designed for the specific activities you'll be doing.
If you one a versatile Reebok shoe that does it all, from lifting to box jumping, get one of the Reebok Nano shoes. As a former Crossfit shoe series, it is ready for any exercise you throw at it.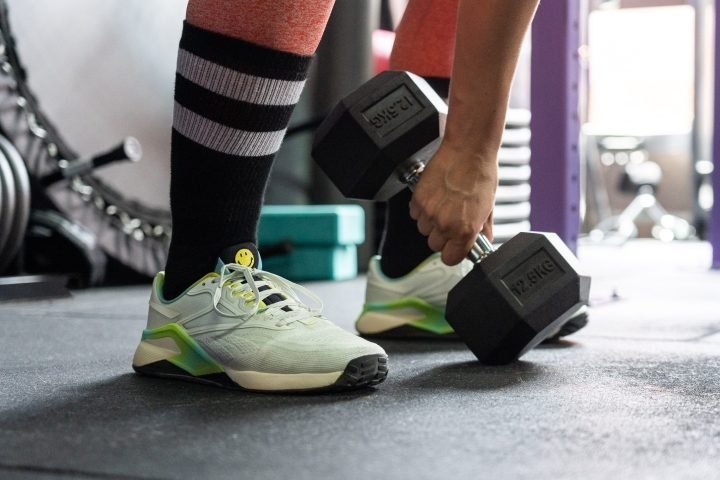 And if you want a shoe for training outside, have a look at the brand's recently introduced Nano X Adventure series. These shoes use sturdier materials to resist abrasion as well as rugged lugs for better grip.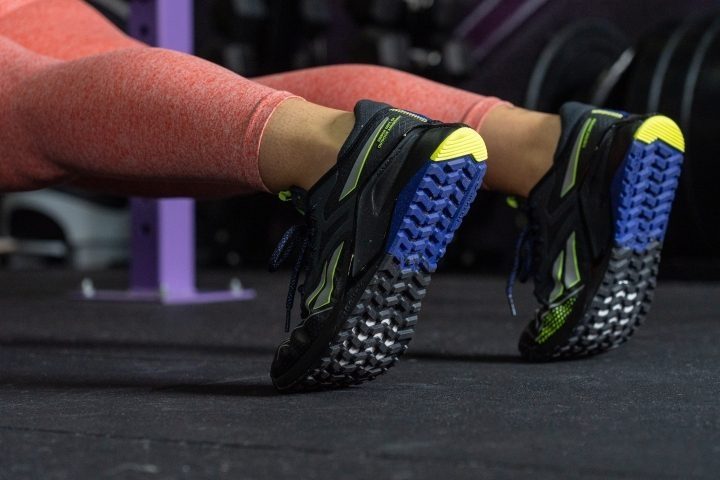 Fit
Try on several different pairs of shoes to find the one that fits you best. Make sure there is enough room in the toe box for your toes to move freely, and that the shoes are snug but not too tight around the heel and midfoot.
When ordering online, be sure to check out the following:
Information on the fit and sizing of the model you're getting (available in each of our shoe reviews)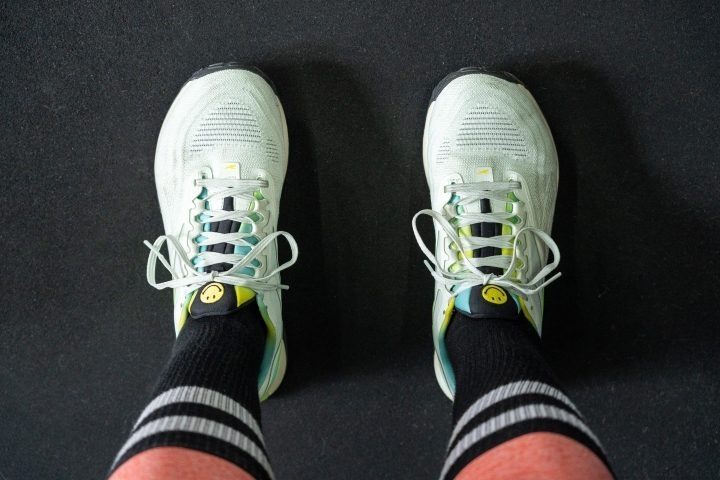 Cushioning
Choose shoes with good cushioning to help absorb shock and reduce the impact on your feet and legs during high-intensity activities. Some Reebok trainers incorporate the brand's running shoe technologies such as the Floatride Foam. They create a more responsive ride for short runs and plyometric exercises.
As you can see from the video, the heel is much firmer compared to the forefoot. This design is common for Reebok workout shoes as it helps to create a balance of cushioning and stability for weightlifting.
Support
Consider the level of support you need for your feet and ankles. Reebok offers shoes with good support for a variety of activities, but the level of support will vary from shoe to shoe.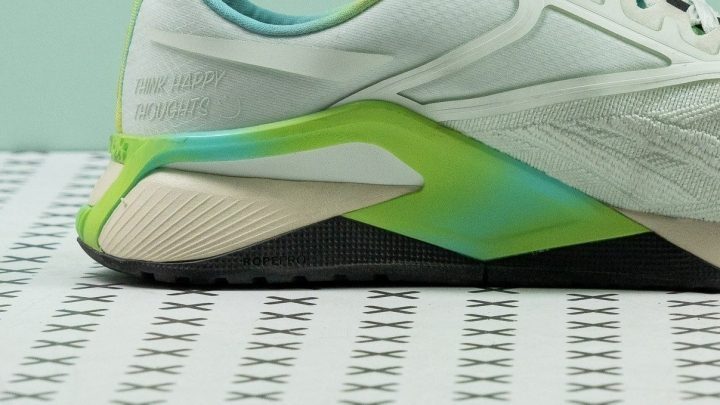 Traction
Look for shoes with good traction and grip, especially if you'll be using the shoes for activities that involve a lot of lateral movements and quick changes of direction.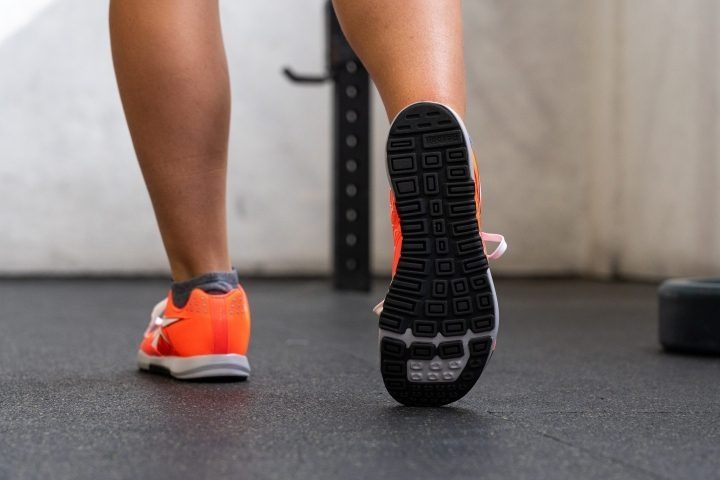 Breathability
Choose shoes with good breathability to help keep your feet cool and dry during high-intensity activities. Reebok offers shoes with mesh uppers and other breathable materials to help keep your feet cool and dry.
Style
Choose shoes that match your personal style and preferences. Reebok offers a range of shoes with different colors, designs, and styles to choose from.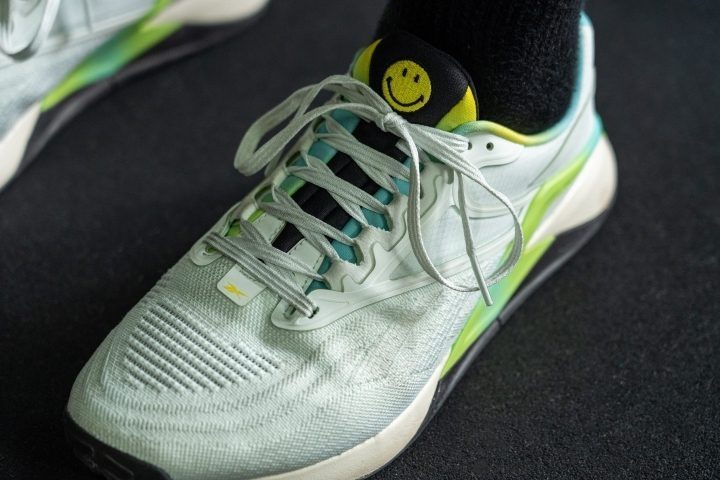 FAQs about Reebok workout shoes
Can I wear Reebok workout shoes for running?
Some Reebok workout shoes are suitable for short runs up to 3 miles but that's about it.
In general, it's always a good idea to choose a pair of running shoes that are specifically designed for running and that provide good cushioning, support, and stability for your feet and legs.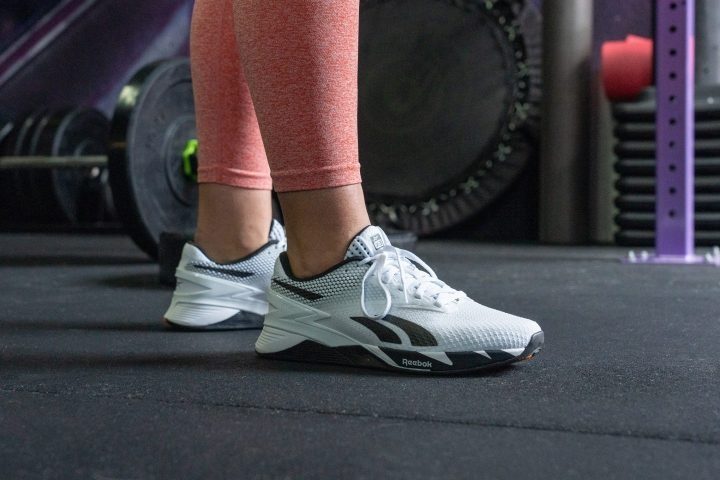 How we test workout shoes
To make our best selections, we make sure that each pair of workout shoes from Reebok are meticulously tested and double-checked. To determine its genuine value, we subject the shoes to hours of performance tests in the gym, executing different workout routines and exercises.
Our data-driven selection process includes:
Buying the Reebok workout shoes from our own pocket. We have a policy not to accept sponsorships for all our reviews.
Spending hours of wear testing each model in the gym for specific workout routines, depending on the style and type of the shoes.
We also bring the shoes to our RunRepeat shoe testing lab for closer inspection of the technologies used in the shoes. Speaking of closer inspection, we also put the shoes in surgery (quite literally), as we cut them in half and into pieces to observe all of their parts.
We then make an in-depth review of all of the shoes on the list. We identify the shoes that truly are the best in specific categories.