3 Best New Walking Shoes in 2023
When it comes to footgear, fresh kicks have this undeniable appeal, especially among the gents. If you are on the lookout for a pair of new walking shoes, this article is here to help you.
Also, we've tested these fresh-from-the-oven walking shoes to make your shopping experience as hassle-free as possible. Whether you're looking for an impressive all-rounder or something that endures for months, we've got options to choose from.
How we test walking shoes
Here's our approach:
We buy new walking shoes for men using our funds.
We walk in these brand-new kicks on a variety of surfaces to test each pair's strengths.
We gather all available reviews from hundreds of experts and regular individuals. Their feedback is also included in the mix.
As a result, a Corescore is assigned to every reviewed kick. We then use this number to determine the new walking shoes that deserve the limelight.
Best new walking shoes overall
Allbirds Tree Runners
Pros
Extra comfortable interiors
Equally cozy in 40 and 85ºF
Can be worn without socks
Lightweight and packable
Flexible sole
Removable insoles
Easy to style
Machine washable
Sustainable design
Cons
No half sizes
Lacks arch support
Verdict
Despite its simple looks, the Allbirds Tree Runner is very likely to entice you into buying multiple pairs. The merino wool goodness blended with a lightweight, flexible, and foot-hugging design made the shoe a love at first try for thousands of people. Take it on your next trip or wear it around the office, the Tree Runner is going to feel equally at home.
Allbirds Tree Runners full review
New walking shoes with best colorways
On Cloud Monochrome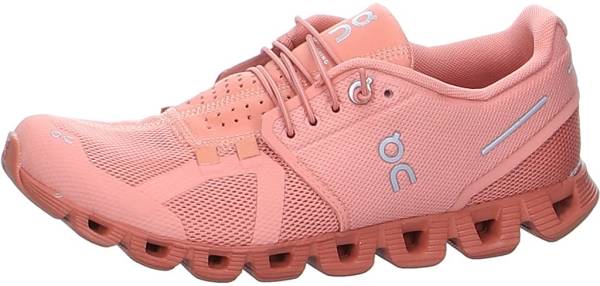 Fleet Feet
Free shipping & returns
Pros
Super lightweight
Supportive for all-day wear
Easy on-and-off
Breathable
Can fit orthotics
Attractive color options
Recycled materials (15%)
Cons
Causes blisters for some
Sole catches pebbles
Verdict
The On Cloud Monochrome is an extremely lightweight, easy-to-slip-on shoe for daily wear and traveling. Attracting buyers with its vivid colorways at first, the shoe reveals its amazing support that keeps them on their feet for long hours and even helps to relieve the pain from some foot conditions. No wonder people have purchased multiple pairs of this On Cloud.
On Cloud Monochrome full review
Most popular new walking shoes
Skechers GOwalk Joy - Ecstatic
Pros
Cozy in-shoe feel

Relieves foot pain

Comfortable for all-day wear

Lighter than average

Breathable mesh

Easy on-and-off

Machine-washable
Cons
Laces can't be tied

No arch support
Verdict
Equipped with a clean aesthetic and Skechers' highly-praised comfort, the GOwalk Joy - Ecstatic easily becomes a go-to shoe for daily wear. You barely feel it on your foot and yet it keeps you comfortable for long hours. Just be aware that it is a slip-on shoe and the laces on top are not adjustable.
Skechers GOwalk Joy - Ecstatic full review