7 Best Black Nike Basketball Shoes, 100+ Shoes Tested in 2022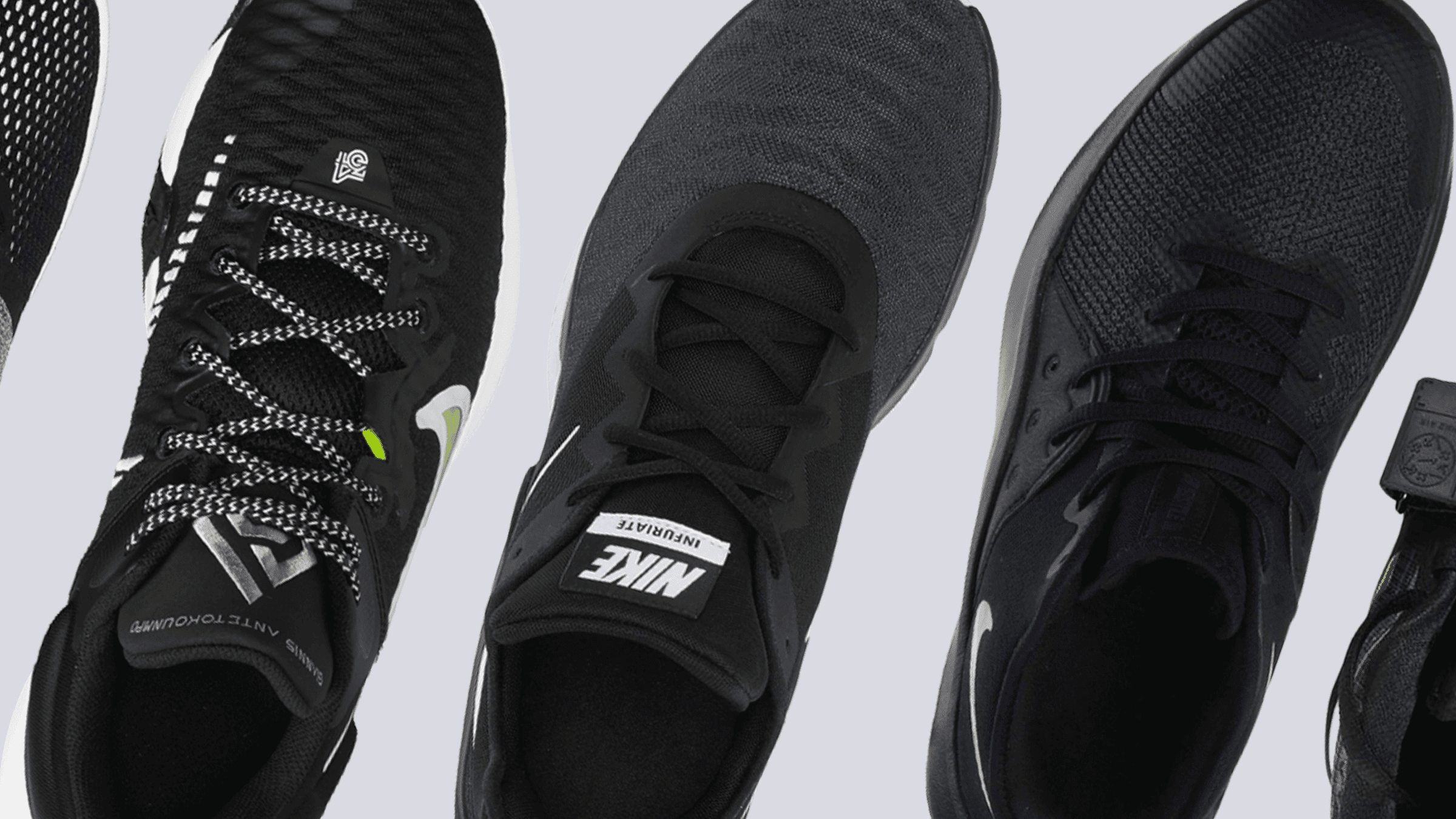 When it comes to color options, the black Nike basketball shoes are the most popular choice. One reason is the versatility aspect as you can easily pair it with any team uniform or sporty outfit. Secondly, the classic or modernistic Nike black colorways never go out of style.
Moreover, the Nike brand is also the home of NBA Hall of Famers and legends of the game such as LeBron James, Kobe Bryant, Kevin Durant, Kyrie Irving, and Paul George. Their signature series definitely come with different variants of black Nike models.
With plenty of choices to select from, getting the perfect pair that suits your specific needs can be mindboggling. RunRepeat is here to help you save time and the hassle by narrowing down your best options. Head on below to check our top picks in different categories.
How we test basketball shoes
With so many black Nike kicks that deliver pretty solid performance, identifying the best ones requires a meticulous and dependable process. That means performing wear tests and rigorous examinations inside our independent shoe testing lab.
To keep us free from any bias and brand loyalty, we strictly observe the following:
We only test all the black Nike basketball sneakers that we buy with our own money.
We do the tests and measurements on each Nike model in the lab by cutting the pair into pieces. We then thoroughly check and double-check the essential parts like the cushioning technology, ankle support, bounce, durability, and many others.
We test the shoes on the hardcourt and hardwood playing games of hoops. We do our assessments after each session.
We gather more comparable data from other professional testers in the industry.
We get the verdict using our CoreScore system. Based on the aggregated data, we calculate all variables and assign a final score for all black Nike shoes on this list. We then highlight the top-rated models.