You don't need to be fast to run in these shoes, but you can be. They are comfortable and will last long. They aren't overpriced and are amazing. These shoes are very good for entry or veteran runners. They are good for almost any distance from 400m to 15 miles. The cushioning is amazing and is still good after 300+ miles. I think this shoe is great and will do anyone well.
Pros
True to size

Very comfortable

Good traction

Good cushioning

Cheap
Cons
Loose fit

Less durable thread
ASICS Gel Contend 4 review
I have put in over 300 miles in these shoes, the typical point where a pair of running shoes give out. Being my first pair of ASICS, I didn't know what to expect. But I can truly say I'm impressed.
The ASICS Gel Contend 4 is an enjoyable, everyday trainer. It can be used from 400 repeats on the track at race pace, to 15 miles in a dirt trail at a light, easy pace.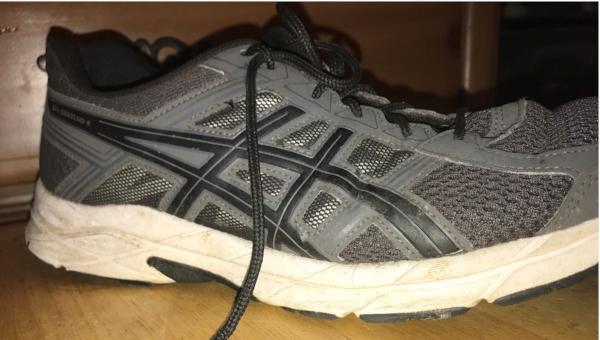 The Contend 4 is very comfortable
These shoes actually amazed me at how comfortable they were. These shoes held up pretty good in comfort, especially on the longer runs where shoes would start to hurt the feet.
Even after 300 miles, they still feel pretty good to run in. The only problem I had with comfort was the fit. I have an exceptionally good sized fit in terms of width, but these shoes were pretty loose to the point where I had actually to tighten them all the way.
Simple-looking shoe
If you want a pair of simple-looking shoes that have a nice colorway, these shoes will indeed do the trick. If you want something flashy, there are many other colorways to choose from.
Losing its thread after around 200-250 miles
In terms of durability, there isn't much to say. They held up very well, and as you can see, they don't have any problems in the stitching or anything in terms of ripping.
The only problem was the insole started to rip away mainly where my foot strikes, which caused some pain. But then again, that was after 300 miles. The outsole lasted very well obviously losing its thread after around 200-250 miles, but not a lot of slipping.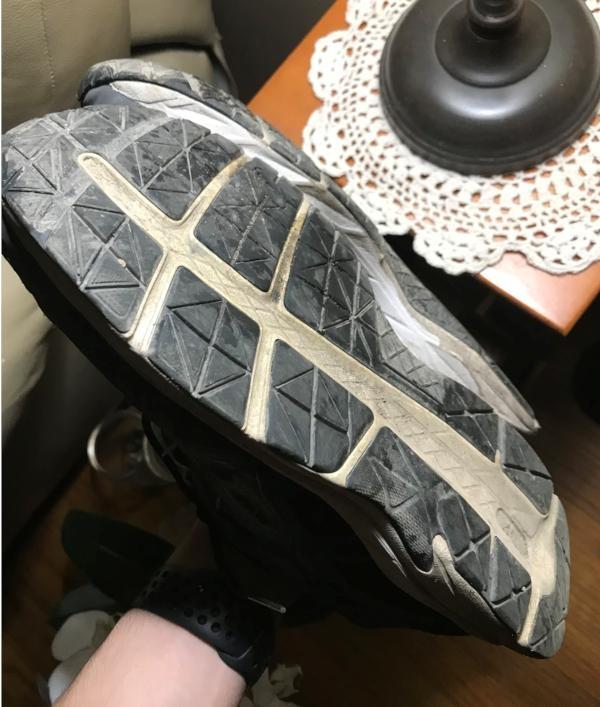 Very affordable
The price of this shoe is very exceptional; the price is around 40-90$.
Why I personally like the shoe
I personally enjoy the shoe because of the overall versatility. Being a track and cross country runner, it had held up very well on fast workouts to the long distances.
They felt light on my feet, but still very cushioned which I enjoyed very much. This shoe has a reasonable price compared to some other shoes in the market. The style was simple which I prefer.
Why you shouldn't buy this shoe
There isn't much to say here. I'd say that the shoe is pretty loose if you're a narrow foot person. The stitching on the outer mesh wears off easily after 200 miles or so.