The twenty-fourth version of the ASICS Gel Cumulus goes from hiding in the shadows of its premium siblings like the Nimbus and the Kayano to marking the Cumulus line's own becoming. It's a solid daily trainer that maxes out comfort in your easy and long days on the road. Even better, it is reliable and enduring. So if you want to make the most out of your $130 purchase, the ASICS Gel Cumulus 24 won't be a bust.
Pros
Cushy ride for long miles
Comfy foot wrap
Stable on sharp turns
Lighter than before
Durable
Snug fit
Eco-friendly upper
Grippy on wet and dry pavement
Bites well on light trails
Great for newbies
Cons
Not for wide feet
Runs warm
Pricier than most daily trainers
Who should buy the
ASICS

Gel

Cumulus 24

Don't skip the ASICS Cumulus 24 if you're looking for a:
daily running shoe for both newbies and veterans
comfy choice for slow and high-mileage efforts on the road
more affordable version of the ASICS Gel Nimbus 24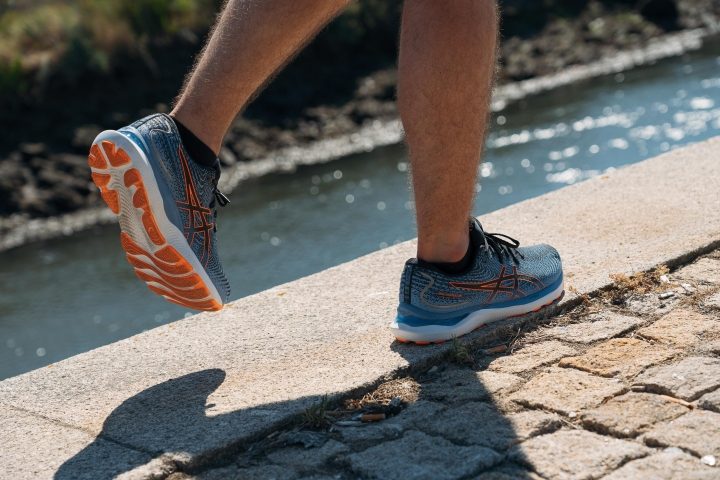 Who should NOT buy it
If you want the same price for a more breathable alternative, the ASICS Novablast 2 is a bang-for-the-buck choice. But if you want something cheaper that nails it in the ventilation and toe box department (as in wide-feet-friendly), the ASICS Gel Contend 7 fits the bill.
ASICS Cumulus 24 vs. 23
For a softer ride, the Cumulus now has a full-length FlyteFoam Blast midsole like that of the ASICS Nimbus Lite and an increased stack height.
The ASICS Cumulus 24's new upper is also

plusher

for a more dialed-in fit.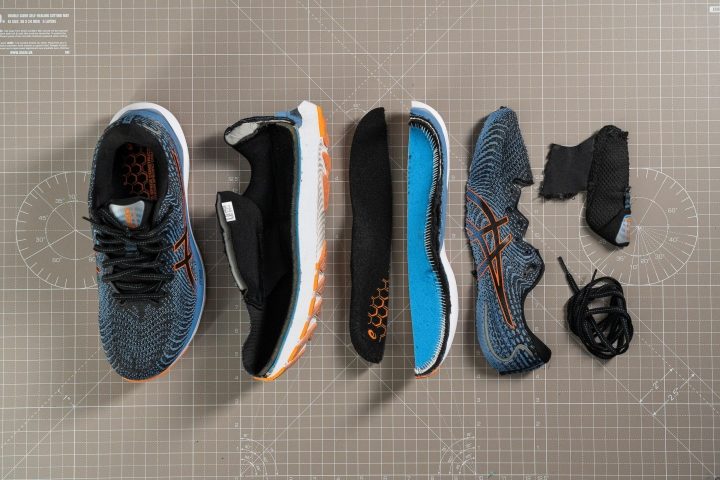 a.k.a ASICS Gel Nimbus 24, jr.
If shoes were siblings, the Cumulus would be the Nimbus' younger brother. So, if you are choosing between the Cumulus 24 and the Nimbus, it all comes down to your budget. If you are willing to pay in return for more cushioning and higher quality, get the Nimbus.
And if you choose the ASICS Gel Cumulus, you save $30 and still get an excellent value for money!
Enjoyable ride on a soft cushion
The ASICS Cumulus 24 rides similarly to the Nimbus 24. It's soft and bouncy; it keeps the legs feeling fresh regardless of distance.
The cushioning on the Cumulus 24 is softer than average. Our durometer shows 19.0 HA which is 25% softer than our lab-tested shoes on average. There is also a substantial amount of heel cushioning: 33.5 mm.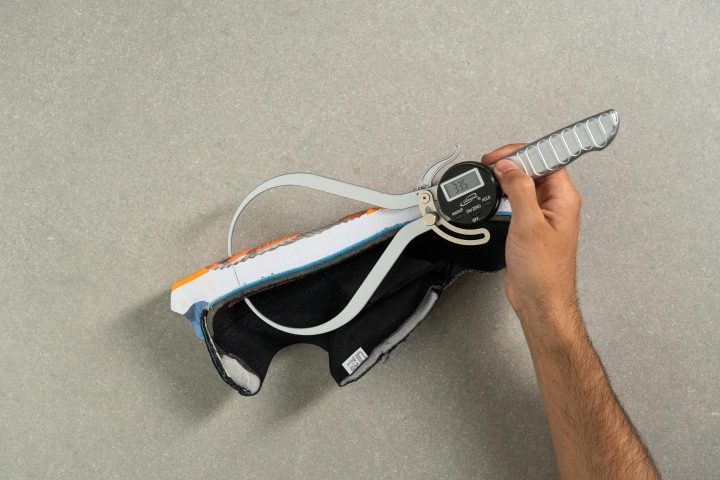 Long-haul-ready
There's no doubt that this shoe is going to last several hundred miles. With its solid construction, we estimate a shelf life of at least 500 miles.
Having clocked up 35 miles in the Cumulus, we saw little to no abrasion on the outsole or packing out in the midsole.
Wearing out an ASICS shoe is a challenge on its own. The Cumulus 24 maintains the brand's reputation in this regard with a thick 4.2 mm rubber outsole. For reference, the average is 3.5 mm.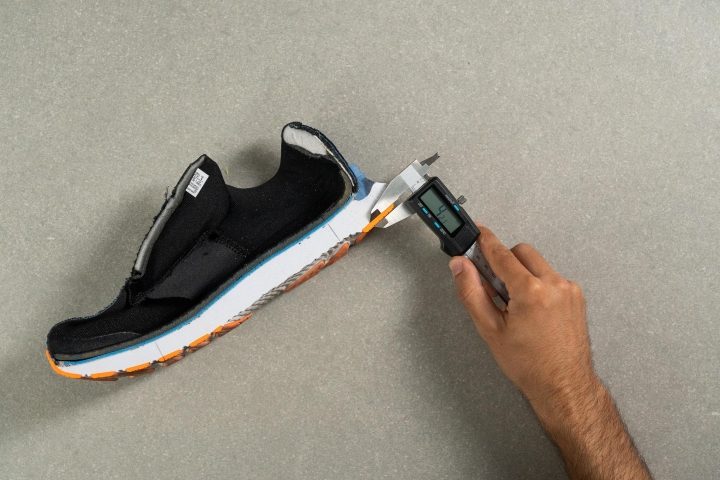 It bites
Apart from being sturdy, the outsole is also very tacky. So much so, that traction has been nothing but solid on road and wet pavement. And on non-technical, dirt trails, it remains grippy.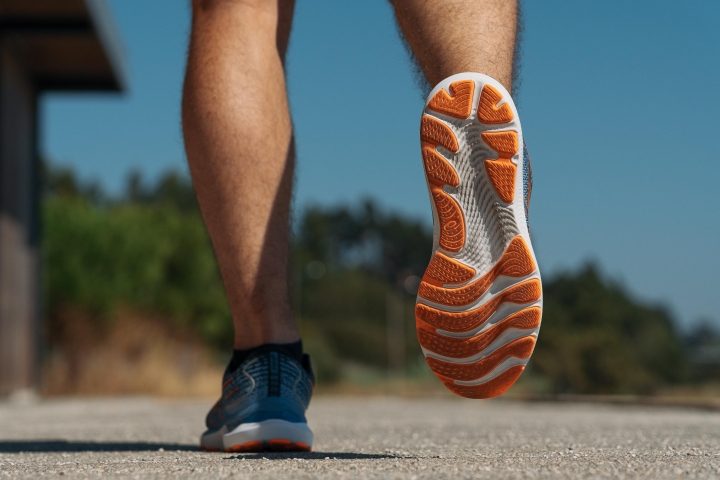 The Gel Cumulus 24 is not exactly cheap
Yes, it's a solid budget-friendly alternative to the ASICS Nimbus 24. But against other daily trainers (averaging $120 per pair), its $130 price proves a little steep.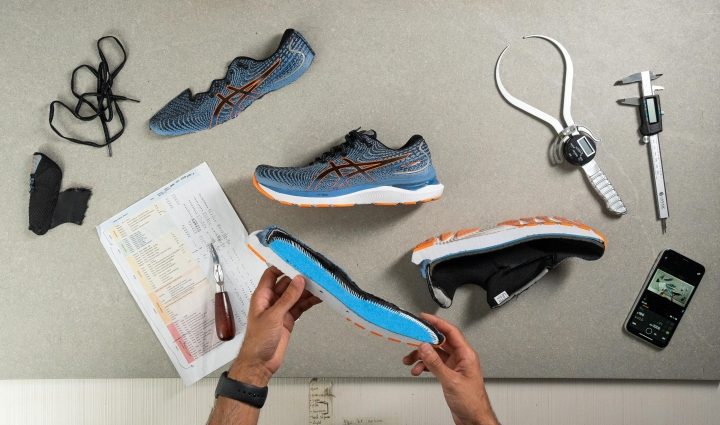 Reflective elements for your dark-time adventures
Although not too prominent, there are thin strips of reflective material on the back of the shoe to make you more visible.
Upper comfort: From cheap to awesome
Based on our lab tests nad experience, this version of the ASICS Gel Cumulus is a massive step up from past iterations.
The shoe's upper is softer and more padded and its comfort is always there for you. When it comes to the in-shoe feel, we believe that it is comparable to Saucony Triumph!
The shoe's tongue is also amazingly well-padded! It is 7.5 mm thick, which is 1.5 mm thicker than the average.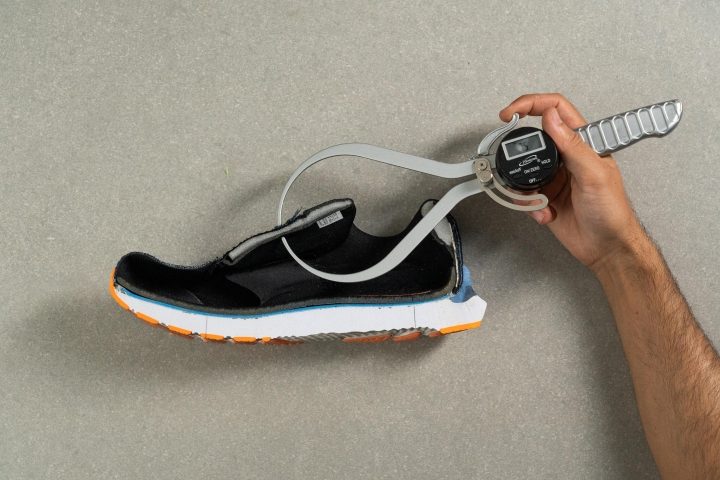 The price of comfort
As luxuriously comfortable as it gets, the Cumulus 24 has to sacrifice its temperature control.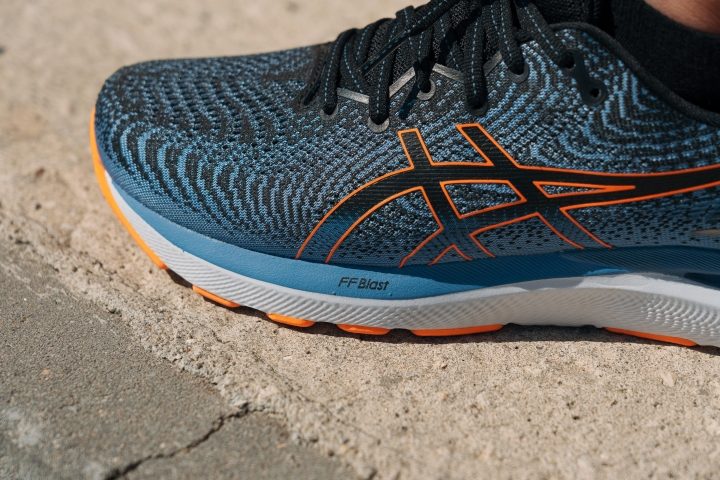 Unfortunately, for summer runs, it can be a sponge for your sweat. With this said you might want to lace up another pair if you want to feel the cool breeze through your toes.
Something like the Saucony Ride 16 for example.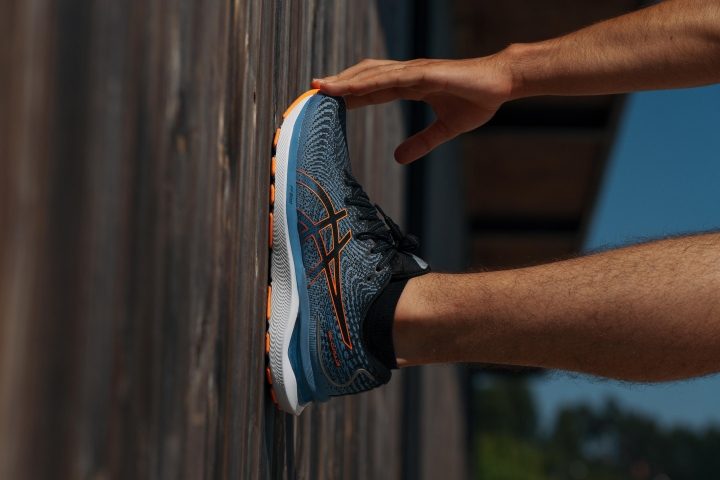 The ASICS Cumulus 24 locks you in and steady
We found the fit of this ASICS Gel Cumulus shoe to be outstandingly dialed in all throughout the test run.
Not to mention that this trainer comes with the brand's famous "heel clutch" that kept our ankles securely in place.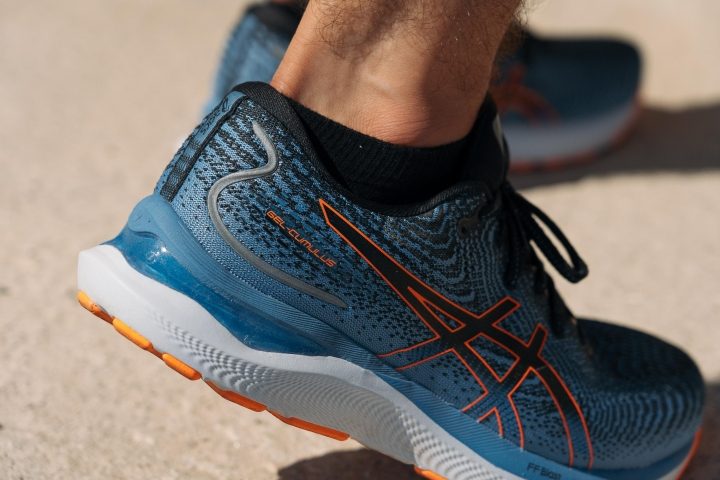 When faced with sharp turns, we had NO issues with slips. Not once did we feel tippy or lose our footing.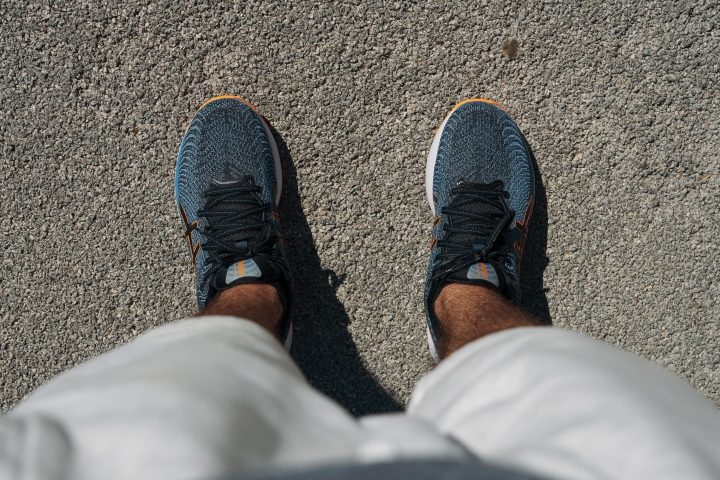 Contributing to the shoe's stability is the nice and broad platform. It's not wider than most daily trainers but is just right to keep you surefooted. The measurements are 108.9 mm in the forefoot and 86.1 mm in the heel.