Altra Paradigm 6.0 review
The Paradigm 6.0 continues to evolve with this latest iteration of the max cushion stability road running shoe from Altra. It gets even sleeker while maintaining a plush running experience from the previous models. Out of the box, one will notice the slimmer footprint, the lighter feel, and the updated midsole including INNERFLEX technology.
Who should buy the Paradigm 6.0
This is recommended for runners who are looking for a shoe that offers plenty of cushion and support.
Who should NOT buy it
Consider other models if you:
prefer lighter stability running shoe (the Provision line is a good option)
need a neutral shoe (the Altra Rivera offers a comfy, responsive ride)
are looking for a budget-friendly model (the Provision 4 is $30 cheaper than the Paradigm 6.0)
All-purpose running
The Paradigm 6.0 is a great option for just about any running experience. From roads to trails, I have enjoyed running with a sense of comfort and support throughout the day. The Paradigm is an excellent daily training shoe. At their core, these are still primarily road shoes, but I have been able to take these out on gravel roads, easy trails, and through all sorts of weather events with great success.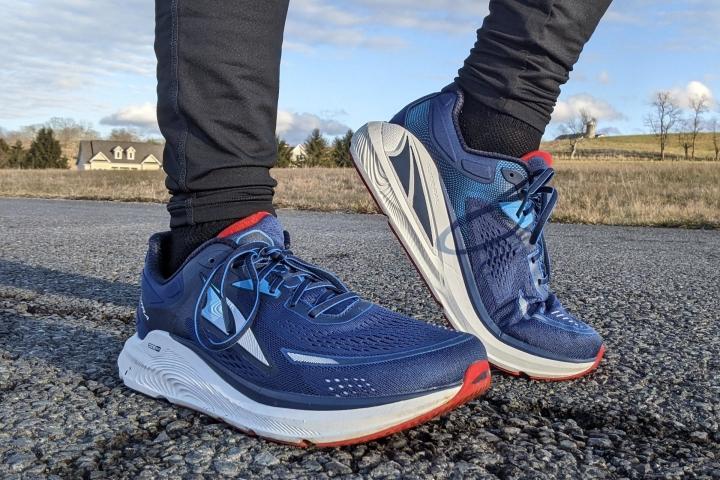 A natural fit with plenty of cushion
The Paradigm 6.0 continues Altra's vision of making this a shoe for not only those who desire a supportive ride but for many running types who wish to run with a cushioned feel. Yes, this is still a great fit for those desiring stability features, especially within the midsole. However, the entire shoe has been moving in the direction of creating more of a neutral run experience while continuing to provide the desired stability when needed.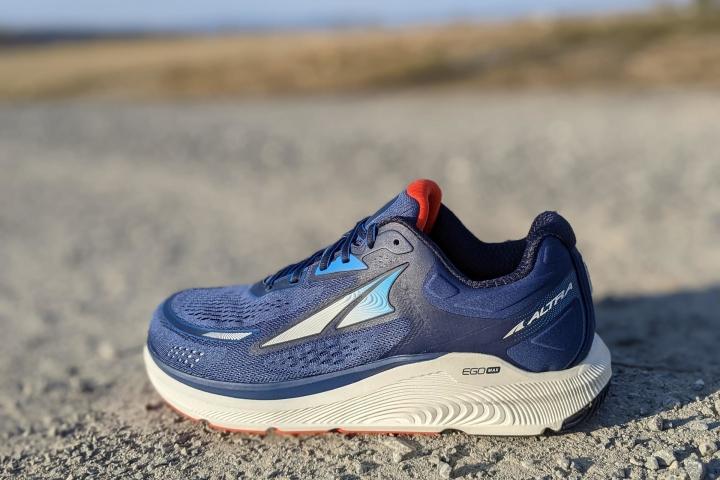 I especially enjoy the added reinforcement with the laces that allow for one to lace up and maintain that snug fit throughout the run. The collar continues to support the heel and Achilles just like the 5.0, allowing for one to run without slipping or chafing, even on steep inclines and declines.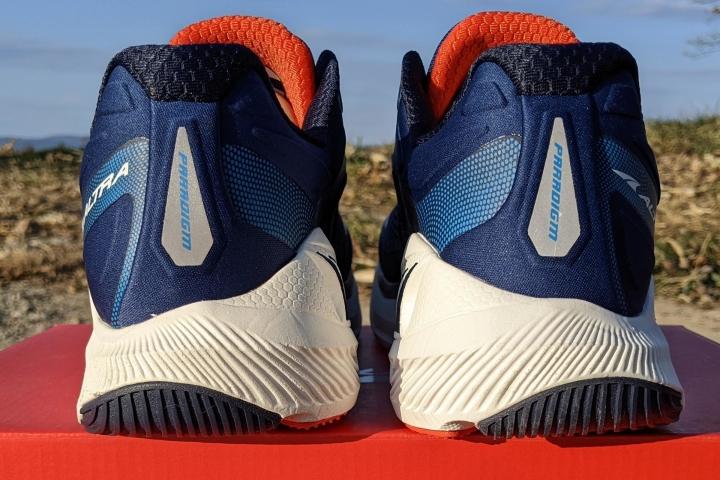 Max cushion still a priority in the Paradigm 6.0
The Paradigm 6.0 continues to prioritize cushion and support with the 30mm stack height and Altra EGO Max foam to provide for plenty of bounce. Altra also boasts a Balanced Cushioning platform (aka zero drop) to communicate a natural running stride, even with the added cushion. Bottom line: there is plenty of cushions to go around! Even with the plushness, I still am able to enjoy a pretty responsive run that allows for a more in-tune stride.
Ready to go!
This shoe is ready for the road right out of the box. The Paradigm 6.0s have shared only comfort with my feet from day one. There have been no blisters or hot spots to speak of.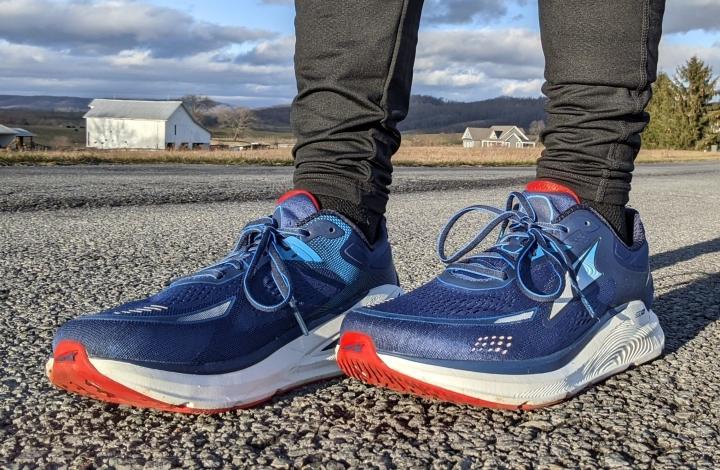 I love the stability features!
I am personally a huge fan of the balance that Altra has found; the natural feel allows for me to feel light on my feet, and I am comforted by the stability features that help maintain good running form.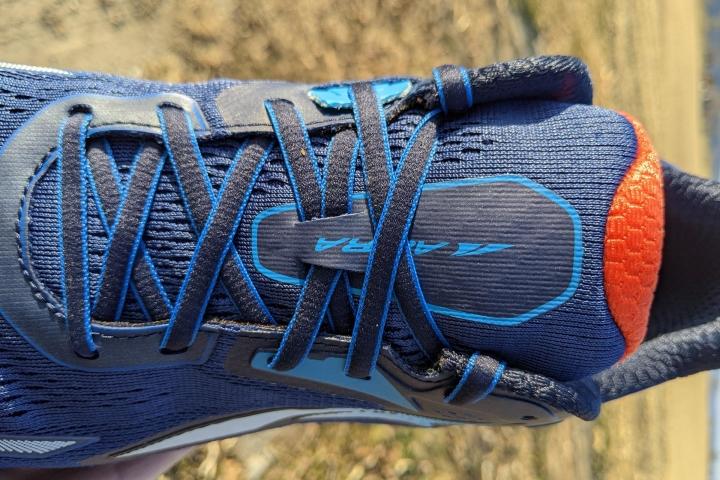 As someone who is often fighting back overuse injuries (and I'm not getting any younger), it pays to have the extra support so that I can continue on the next day without the typical aches and pains of more minimalist footwear.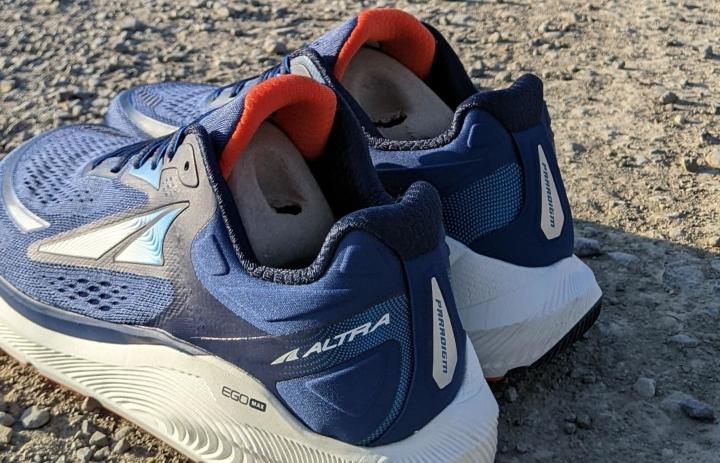 The Paradigm 6.0 is built to last
The upper is well constructed and shows minimal signs of wear. The midsole continues to be supportive and responsive, and that cushion one longs for remains intact and supple. In previous models (4.5 and 5.0) I had an experience of some wear and tear along the inside of the shoe's exterior because of the mere bulk of the footprint. Well, I'm happy to say that with the sleeker design, there is no longer such an issue!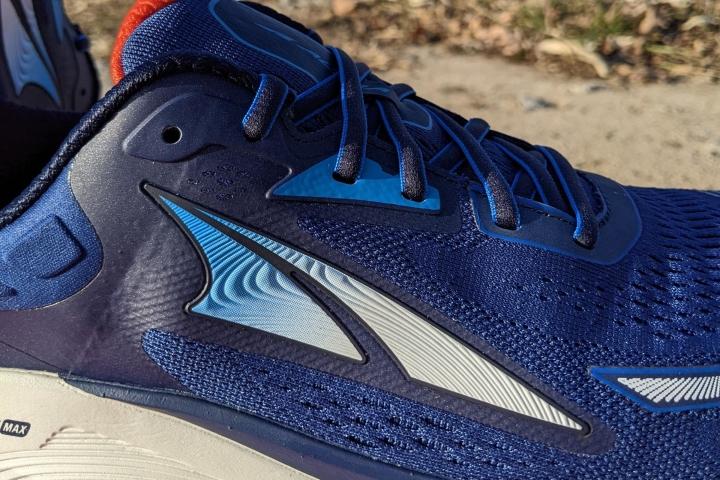 Outsole performs within varied surfaces
The Paradigm 6.0 is appreciated as a road running shoe, but I find myself more often than not on gravel roads and trails. That being said, the outsole has performed really well, even with a variety of surface experiences. Add in some gnarly winter weather including -rain, ice, and even snow, and the outsole continues to perform well.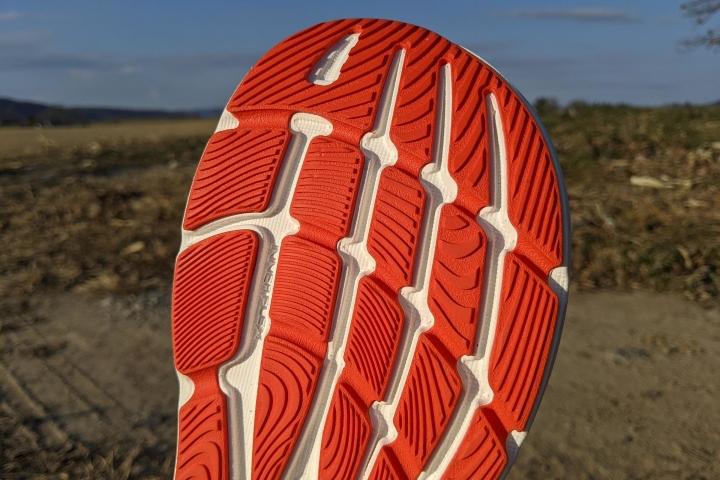 What I appreciate about the outsole of the 6.0 is a ridged cut to allow for just a bit more grip when needed (although it does gather more debris and mud). Altra keeps its outsole depth minimal compared to trail shoes, but there is plenty of traction and life for a wide variety of running adventures.
Altra Paradigm 6.0 vs Paradigm 5.0
What got better
Slimmer heel design
Maintains stability while getting lighter
More responsive
Conclusion
The Paradigm 6.0 is a continued evolution and improvement for this line of Altra stability max cushioned running shoes. The latest improvements with the sleeker and lighter design provide for runners to experience a natural experience while enjoying the support they desire.
After running in the 4.5 and 5.0, I love the continued improvements for Paradigm 6.0 in order to provide an even more natural running experience. The overall attractiveness of the shoe may have taken a small step back from the 5.0, but the construction (what counts most) has seen great improvements.
I'm happy to recommend the Paradigm 6.0 to anyone who desires some extra cushion and support, but who also wants to run without feeling encumbered by traditional stability features from previous models.
Compare popularity
Interactive
No popularity data available for this shoe at the moment.